This upcoming June holidays, give your children the best of both worlds - an unforgettable and fun learning opportunity. Give them a chance to explore the hidden talents they might have or learn skills outside of the school curriculum. Here are some interesting yet educational programmes that your little ones can take this break.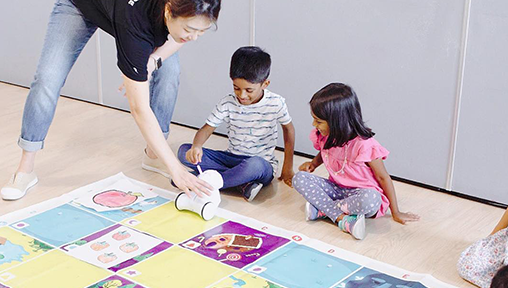 Keep your children entertained while equipping them with skills useful for their future. Give them an edge with lessons offered by the Coding Lab - not only are they fun, they'll give your little one a heads up when it comes to basic coding. Patient instructors and MIT-inspired curriculum challenge children to develop computational thinking and problem-solving skills. Children get to learn how to create their own game or app. Give your child the chance to learn a new language to give them a head start into the technological field.
Hotline: (+65) 6528 2282
Address: 80 Marine Parade Road #10-06 Parkway Parade (Office Tower), Singapore 449269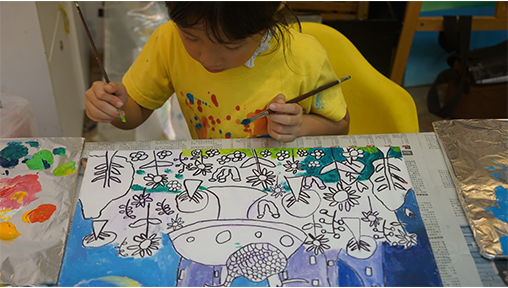 Unleash the inner artist in your child with Little Artists Art Studio! Let your kids explore their creative side while having a blast, all with their flexible timings to allow you to fit their activities around your busy schedule. Beyond just standard painting or drawing lessons, they offer holiday programs such as stop motion movie making or even sculpting to give your kids a unique experience. Or sign them up for the ever-popular Artrageous camp!
Drop them off for a few days of fun and interesting art activities to gain insight into various creative concepts. Spice up your child's holidays while they learn useful skills for the future. Here's something sweet for Vanilla Luxury readers- the first 5 to sign up for a full Holiday Program or Art Camp mentioning #VanillaLuxuryLittleArtists will get to redeem a complimentary vibrant art shirt to design! Call now or visit their site to enrol now.
Hotline: (Mandarin Gardens): (+65) 6449 0960
(Siglap Centre): (+65) 6444 4952
Address: (The Mandarin Gardens) No.15 Siglap Road #01-07, Singapore 448912
(Siglap Centre) 55 Siglap Road #02-18, Singapore 455871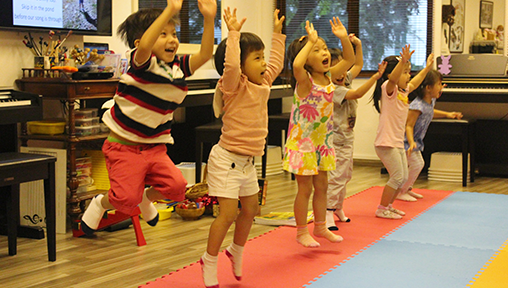 Spend precious time together with your children this June holidays with fun music programs held by Music for Young Children! The first of its kind child-centred comprehensive music curriculum integrates keyboard, singing, ear training, sight reading, creative movement, rhythm, music theory and music composition. The programs are suitable for kids aged 2-12 years old. This helps kids build a solid foundation in music for higher levels of music study.
Now for the fun bit - you get to sit in and participate with your kids! Not only is it a great bonding experience, but it's also a chance for you to actively take charge of your child's learning. Monitor their progress and learn how to guide them in their practice at home. Take the time this June to give your child the gift of music with MYC. Call now or visit their page for more information!
Hotline & address:  http://www.mycsingapore.com.sg/myc-location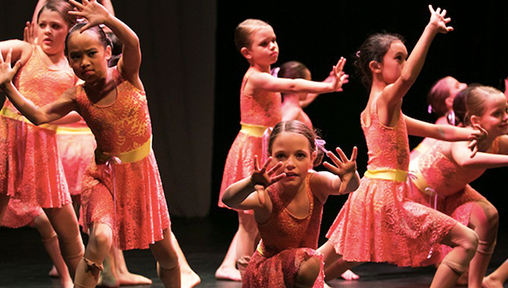 Looking for a way to keep your active child fit and yet learn something new? Try signing them on for dance lessons at Tanglin Arts Studio. With their wide variety of dance classes available, there's sure to be one that your little one will be interested in. Choose from Ballet, Jazz, Tap, Lyrical  Jazz,  Musical Theatre, Acrobatics to Contemporary classes and let your child explore the world of dance and music while making new friends!
Hotline: (+65) 8123 6770
Address: 22 Camden Park, Singapore 299814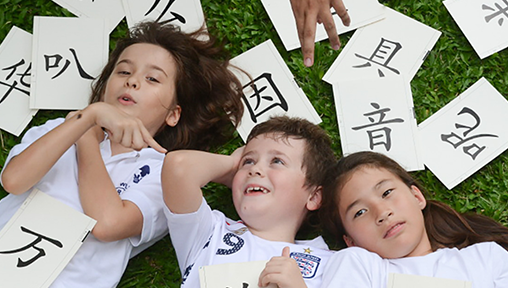 Mandarin has a bad reputation for being difficult to learn, but at Little Mandarins, their use of East meet West teaching methods help to engage children in the learning process without subjecting them to the rigidness of structured education. Use the holidays for them to either improve on their mandarin or start learning a new language. With the engaging curriculum offered by Little Mandarins, it's not just tuition anymore, but a fun way for children to find out more about interesting aspects of the language.
Hotline: (+65) 6473 8377
Address: Block 71, Loewen Road #01-03/04, Singapore 248847