The Single Cask, the to-go whisky bar for bespoke whisky experiences in Singapore hosted their first of two masterclasses on the evening of the 14 December 2016. The session was hosted by resident whisky expert, Brendan Pillai.
The team at The Single Cask specially put together these masterclasses to showcase the new bottles within The Single Cask range (find out more about the new range here) and also to educate the public about the beauty and complexities of whiskies.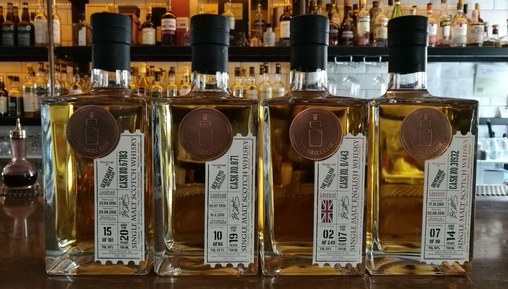 The first masterclass featured 5 whiskies – The Single Cask Glen Grant 1996 20 Years Old, The Single Cask Ben Nevis 1996 19 Years Old, The Single Cask English Whisky Co 2009 7 Years Old, The Single Cask Bowmore 2001 14 Years Old and a Mystery Dram.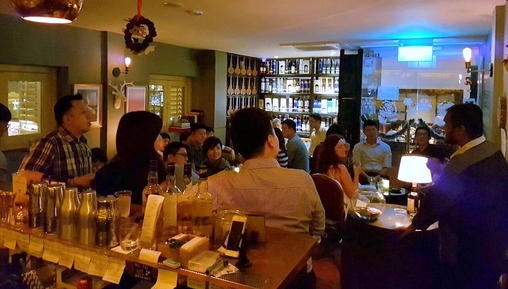 Over the course of two hours, participants were taken through a journey where they nosed and tasted the 5 whiskies which were paired with The Single Cask's bespoke handmade chocolate truffles.
The masterclass was conducted slightly differently from the standard fare, which is when participants are guided through the nosing and tasting of each whisky with the use of the official notes.
Instead, participants were not made privy to the order of the whiskies presented with no provision of guidance or information on the nosing and tasting notes. This was done intentionally to encourage participation in an open dialogue taking into account of everyone's opinions and insights on the nosing and tasting notes. Conducting the session this way proved to be effective as participants were able to learn from each other and it allowed for a more engaging and intriguing atmosphere.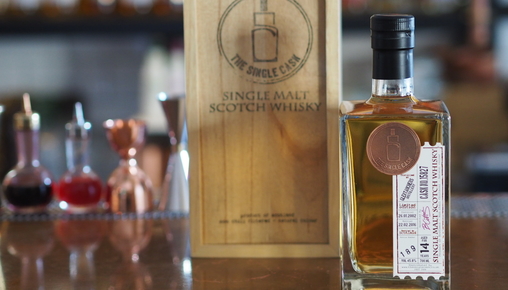 At the end of the night, the whiskies and the Mystery Dram - the first dram to be nosed and tasted - were revealed. It was their award-winning The Single Cask Glentauchers 2002 14 Years Old expression.
The next masterclass is on 11 January 2017 (sold out) and will feature 5 entirely different bottles. Do stay on a look out for more masterclasses with innovative and interesting formats in the New Year!
The Single Cask, #01-25 Chijmes Caldwell House, 30 Victoria Street, Singapore 187996. Follow them on Facebook to know about their latest events, happenings and deals.