Showcasing a classic Bavarian favourite in true German spirit, Brotzeit is launching an exclusive menu centred around the White Asparagus. Treasured for its tender sweetness, Germany's "white gold" only comes around for three precious months a year when white asparagus is in season.
Have the pleasure of having the white asparagus' deliciousness grace your palates from starter to dessert, served with a spread of exquisite accompaniments fit for the King of Vegetables. Brotzeit's white asparagus menu is available from 4 April to 9 June 2019.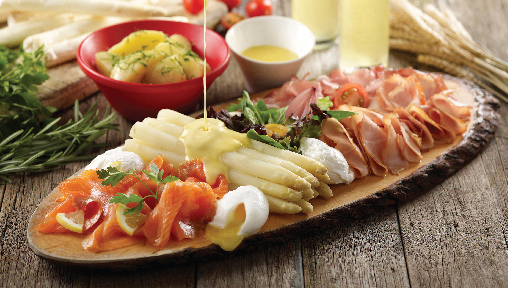 The Spargelplatte (SGD 79), consisting of white asparagus in hollandaise sauce, served with black forest and gammon ham, smoked salmon, poached eggs and parsley potatoes, is the heartiest celebration of spring to be shared with friends at Brotzeit over some of the best beers in the world. Add a basket of freshly baked bread (SGD 12) with choices of Bavarian pretzel, Pretzel Stick, organic Kaiser Roll, and organic Sunflower Seed Roll.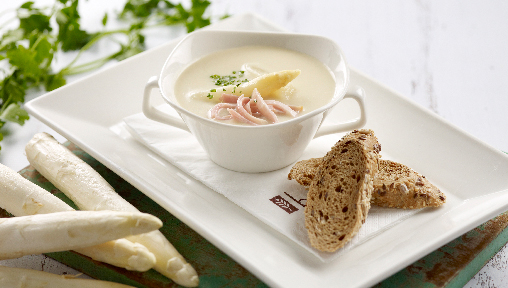 Start off the meal with some appetisers; the Spargelsuppe White Asparagus Cream Soup (SGD 9) topped with gammon ham and served with freshly baked brown bread; and Spargel Im Speckmantel Bacon-wrapped White Asparagus (SGD 9) with pine nuts, cherry tomatoes and a serving of wild rocket leaves.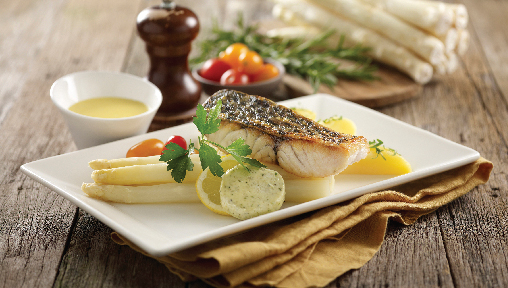 For mains, you have the option of pan-seared barramundi in the Spargel Mit Barramundi (SGD 32) which comes with herb garlic butter and hollandaise sauce served with soft parsley potatoes.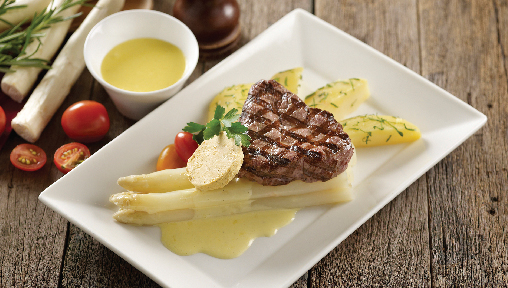 You can also enjoy white asparagus with prime cuts like grilled beef tenderloin in the Spargel Mit Rinderfilet (SGD 39) which also comes with herb garlic butter and hollandaise sauce, served with soft parsley potatoes.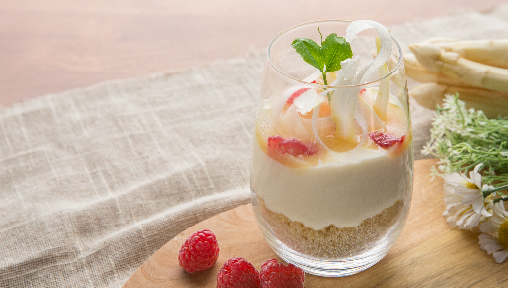 The journey comes to an end on a sweet note with the freshness of spring in the Zitronen Käse Creme Mit Spargel which is a Deconstructed Lemon Cheese Tart (SGD 10) made with white asparagus ribbons and raspberry rings.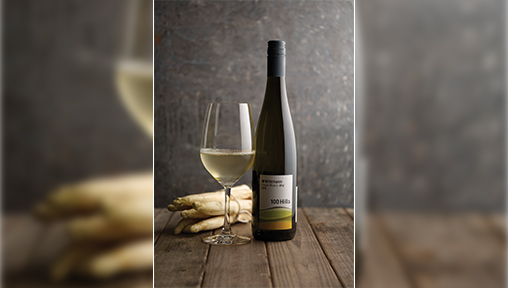 White asparagus pairs delightfully with white wine. So at Brotzeit, with every white asparagus dish you order, you can enjoy a glass of Hügel Weisser Burgunder (Wittmann Pinot Blanc) at a discounted price of SGD 10 or SGD 58 for a bottle.
Being all about celebrations, the Brotzeit German spirit encourages communal dining. So if you're looking to come in bigger groups or hold a business meeting, Brotzeit offers corporate packages starting from SGD 38 per person for a 2-course meal which comes with a complimentary glass of 100 Hügel Weisser Burgunder or 0.5L of beer.
Follow the Brotzeit Singapore Facebook page and Instagram page to find out more about the new White Asparagus menu.
Locations: VivoCity, Raffles City, 313@Somerset, Katong, Westgate