The first and only Champagne Club in Singapore, Emperor Champagne Club, officially launches on 15th August 2019 in Singapore, the very same day His Imperial and Royal Majesty Napoleon Bonaparte was born.
Kyla Kirkpatrick, the Founder of Emperor Champagne Club, was drawn to Napoleon Bonaparte because of his passion for both the wines of champagne and the region.
Napoleon Bonaparte's strong friendship with young Jean-Remy Moët led to the battles for France to always win with bellies full of champagne, providing the necessary gusto to win. All but one battle was won. The Battle of Waterloo was lost because no champagne was drunk!
Buying a one-way ticket to Paris, Kyla left her corporate career in banking and finance in Australia to spend a year in the vineyards of Champagne so as to learn the craft before working with Louis Vuitton Moët Hennessy, where she learnt and honed the art and business of champagne.
Singapore is the first country for the Emperor Champagne Club to be launched in Asia. This exclusive champagne club will only accept 250 members although they have a growing waitlist.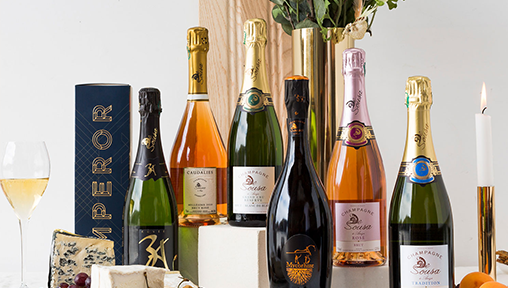 Emperor Champagne Club Champagnes
Featuring quality wines from independent small growers to medium-sized champagne houses and the iconic Grand Marques, this collection of champagnes are personally vetted by a top sommelier panel, including Kyla Kirkpatrick herself. Every month, the team of sommeliers handpick rare and exclusive champagnes which are sent directly to your door with care in an elegant design-driven luxurious packaging. 
Focused on fulfilling the needs of luxury consumers, Emperor Champagne Club sets their sights to be the ultimate destination for bubbly fanatics and those curious about champagne, which is one of the most intricate and difficult wines to produce.
We attended a Champagne Masterclass hosted by Kyla and were blown away by her brilliance and passion for champagne. She walked us through four glasses of champagnes and gave us the story about each champagne house and each glass of bubbles that we were sipping. From the type of champagne glass to drink from to explaining each grape variety in the various champagne, it indeed was an exclusive experience that left us wanting to know more. 
Private Exclusive Events
Imagine being the first few in the world to sip champagne that has been aged underwater? This certainly reminds us of a very expensive bottle of champagne available at Atlas Singapore for SGD$190,000. Members of the Emperor Champagne Club will be offered exclusive invitations to a line-up of events. They will be given access to winemakers and ambassadors from the most prestigious houses across champagne. 
BYO Advantages
Once you've become part of this global luxury network, you will be able to enjoy your club champagnes in Singapore's finest restaurants with no corkage charge.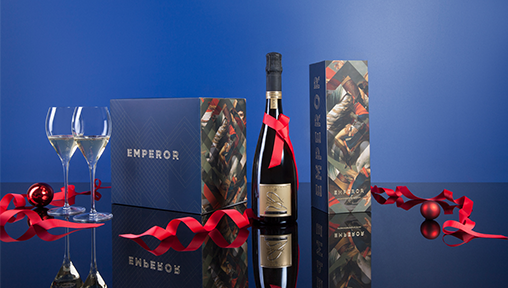 Members will receive a Napoleon gift box which will include Emperor Champagne Club's signature crystal tulips champagne flutes that are custom made for members to enhance the enjoyment of champagne correctly. When Louis Roederer's Cellar Master Jean- Baptiste Lécaillon was in Singapore, he too concurred on drinking Cristal in these tulip-shaped champagne flutes. 
Emperor Champagne's membership tiers are categorised in three tiers to ensure ultimate product and service quality. 
The Champagne Lover
Priced at SGD$128, The Champagne Lover will have a bottle of exclusive, rare and curated champagne delivered to them each month. 
The Champagne Connoisseur
At SGD$238, members will receive two bottles of the finest champagnes delivered to their doors monthly. 
The Champagne Collector
The epitome of being the most privileged, by invitation only, 12 members will enjoy three bottles of the most exclusive champagnes, including one extremely rare prestige cuvée. Think of champagnes that have been aged under the sea, late disgorged cuvées, and wines not available to retail. This priceless experience will set you back at just SGD$888 a month. 
An ode to Napoleon Bonaparte, only 250 memberships will be released to those on the waiting list at 12 pm on 15th August 2019.  Join the revolution to get exclusive news and updates.