Whether it's an adult's birthday, a kid's birthday, a wedding anniversary, or a bachelorette party, there's a cake for every celebratory occasion. We bring you a list of bakeries in Singapore each with their own specialities - ice cream cakes, chocolate cakes, character cakes, and custom made cakes.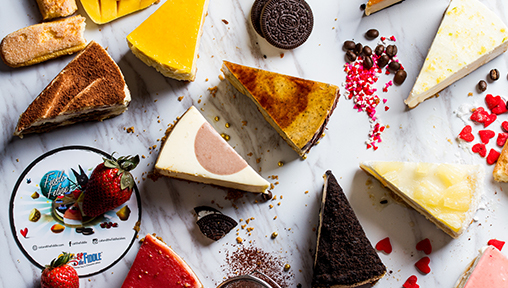 Cat & the Fiddle is the brainchild of Chef Daniel Tay, one of the most well known names in luxury desserts in Singapore. You can find a diverse selection of 17 varieties of gourmet cheesecakes from faithful classics to Asian and local-inspired creations like Milo Dinosaur and Mao Shan Wang Durian Cheesecake. For those who are fickle-minded, there's a specially-composed medley of their best-sellers so you get to try 10 spectacular flavours in one neat cake! You are also able to Make Your Own Fickle at their newly opened Clarke Quay Central retail store.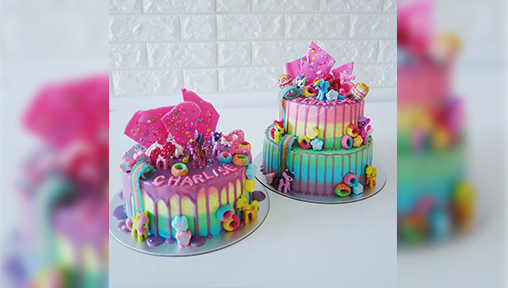 Whatever your kid is in love with right now, River Ash Bakery has the cake for you. This modern bakery specializes in trending cakes and desserts including Unicorns, My Little Pony, Pororo, Hello Kitty, Peppa Pig, Tsum Tsum, PJ Mask, Mermaids and the Galaxy. The bakery boasts an easy online ordering system, with the option for delivery or self-collection.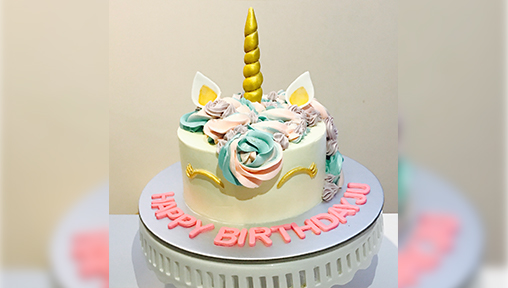 You want a gorgeous unicorn cake? White Spatula is a cake and dessert table styling provider for all events and parties. They offer affordable pricing and packages for their cakes and desserts, with customized styling so you won't have to worry about the decor. The team's friendly customer service is a bonus!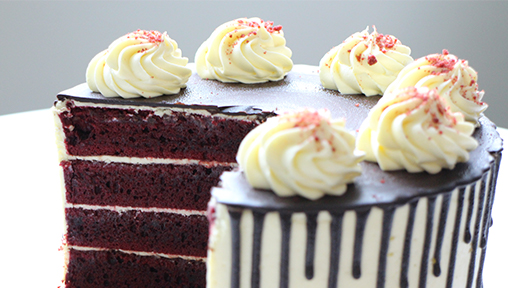 Specialties at The Baker's include the Brownie, Durian Cake and Red velvet. They only use premium ingredients for their cakes; the Red Velvet uses 100% cheese and is moist and soft; the Brownie uses 100% chocolate couverture with a light mixture of walnut for the texture; the Durian cake is made of quality D24 durians.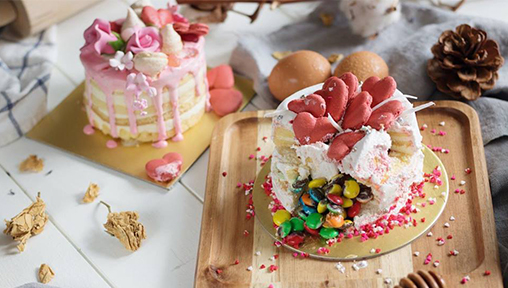 Temptations, a homegrown brand with classic French inspired heritage, started in 1985 as a moment of inspiration by Chef Galistan. Their Signature Etoile cake containing bittersweet Belgian chocolate mousse, emulco and cocoa powder, has since transcended generations, satisfying the sweet tooth of many dessert lovers, and is a must-try for true blue chocolate lovers. Other customer favourites include the Durian cake, Strawberry Bagatelle, and Carrot Walnut.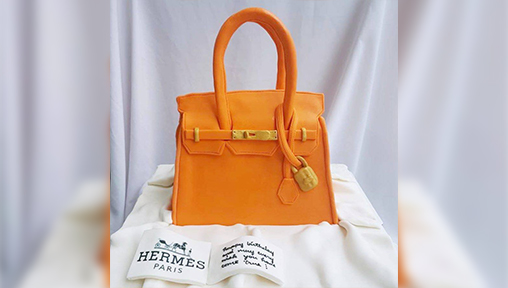 Corine & Cake is a cake shop specializing in conceptualizing and baking customized cakes and desserts. At Corine & Cake, the appearance of the cake matters as much as the taste; both go hand in hand and complement each other to create the perfect cake.The ingredients used are fresh and the finest in quality, thus providing the most satisfying and indulgent taste.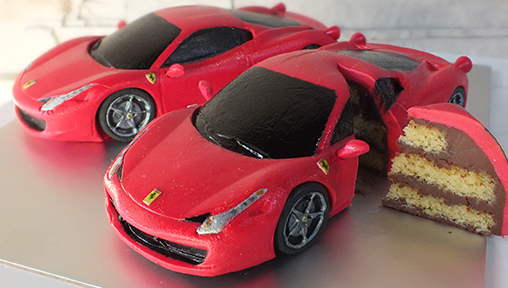 Helmed by executive chefs Nicholas Ang and Tricia Tjhin, The White Ombre team creates distinctive edible works of art with cake. Simply browse through their website to be amazed by their 3D and 4D creations, such as Changi Airport Terminal 4 and the world's largest moving car cake, amongst many other jaw-dropping realistic buildings, people, handbags, and more. The White Ombré turns your imagination into yummy, edible creations which not only look good, but taste good too!