Durians, like Blue Cheese, you either love it or not. Known as the "King of Fruits" in Southeast Asia, this is one delicacy that is seasonal if you want it fresh off the tree.
As a Durian lover myself, I caught up with my classmate from high school, Jonathan Tee, who is the Founder of The Durian Story to learn more about this fruit.
Gursheel Dhillon: What made you start The Durian Story?
Jonathan Tee: As a Durian lover, I understand what other Durian lovers are looking for - affordable pricing and good quality. I had the opportunity of importing Durians from Malaysia to Singapore within 12 hours after they have fallen off the trees to ensure freshness.
Gursheel Dhillon: When is the right season to buy Durians?
Jonathan Tee: For Durians from Malaysia, the right seasons are typically June to September although this harvest will go on till October and December to January.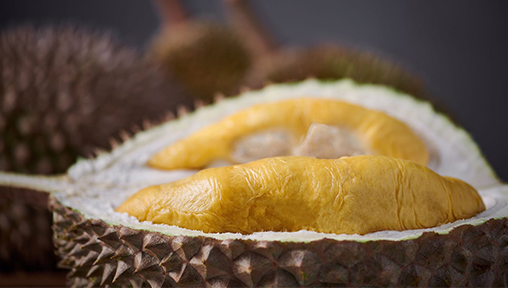 Gursheel Dhillon: What are the top most popular Durians?
Jonathan Tee: Most Singaporeans are familiar with Mao Shan Wang and D24 Durians. We carry over 15 different types of Durians depending on the season. King of King, Signature Black Gold and Golden Phoenix are other popular options. I always advise my customers to start tasting the low tier range of Durians, then a mid-tier before indulging in high-end Durians to understand the fruit and their personal preferences better.
Gursheel Dhillon: What are the differences?
Jonathan Tee: Every consumer have different preferences from bitter, bitter-sweet, bitter-numb, sweet, small seed, big seed, and even flat seed!
Example:
Mao Shan Wang has a melting tender softness that melts like a souffle. It can bitter or sweet or a mix of both.
D24 ranges from bittersweet to bitter and is fleshy and creamy.
King of King grows on older trees on a higher ground level. Similar to Mao Shan Wang, it is more fleshy and creamy and has a more intense taste.
Golden Phoenix is known for being pungent and bitter. The flesh is softer and runnier compared to others.
Signature Black Gold is a bitter durian with sticky flesh with an outstanding cognac taste.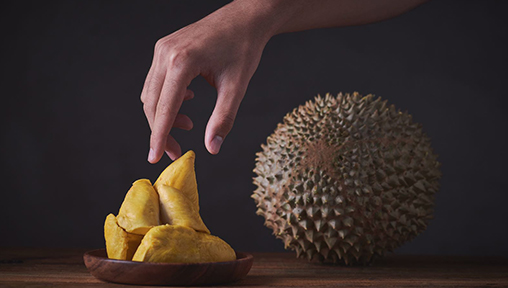 Gursheel Dhillon: Everyone talks about the smell. Any tips or tricks to remove it?
Jonathan Tee: To remove the scent from your car, chop the durian stem into half and put it in the air conditioner's blower. To remove the scent from your hands, wash your hands with water through the hollow husk.
The Durian Story is located at Block 151, Serangoon North Avenue 2, #01-11 S(550151). Reservations are recommended if you know the Durian you want. Delivery options are available for orders above SGD$100.