F&B
Discover the Best Ice Cream Sandwiches in Singapore
Published Date
: 30 Jun 2023 12:30

From grocery brands to DIY options, it's time to beat the summer heat with the best ice cream sandwiches in Singapore
Do you love Ice cream Sandwiches as much as we do? Growing up, many locals have fond memories of enjoying traditional ice cream sandwiches. These delightful treats came with a slice of colourful ice cream sandwiched between two thin wafers or bread, providing a simple yet satisfying dessert experience.
Today, the city is bustling with artisanal ice cream brands and dessert shops that offer a modern twist on the classic ice cream sandwich. These contemporary creations feature unique and innovative flavours that push the boundaries on both taste and texture. 
For those searching for the best ice cream sandwich options in Singapore, this list covers some of our favourites - from grocery brands to DIY options, this is your chance to indulge in a sammie yet again!
The Best Ice Cream Sandwiches in Singapore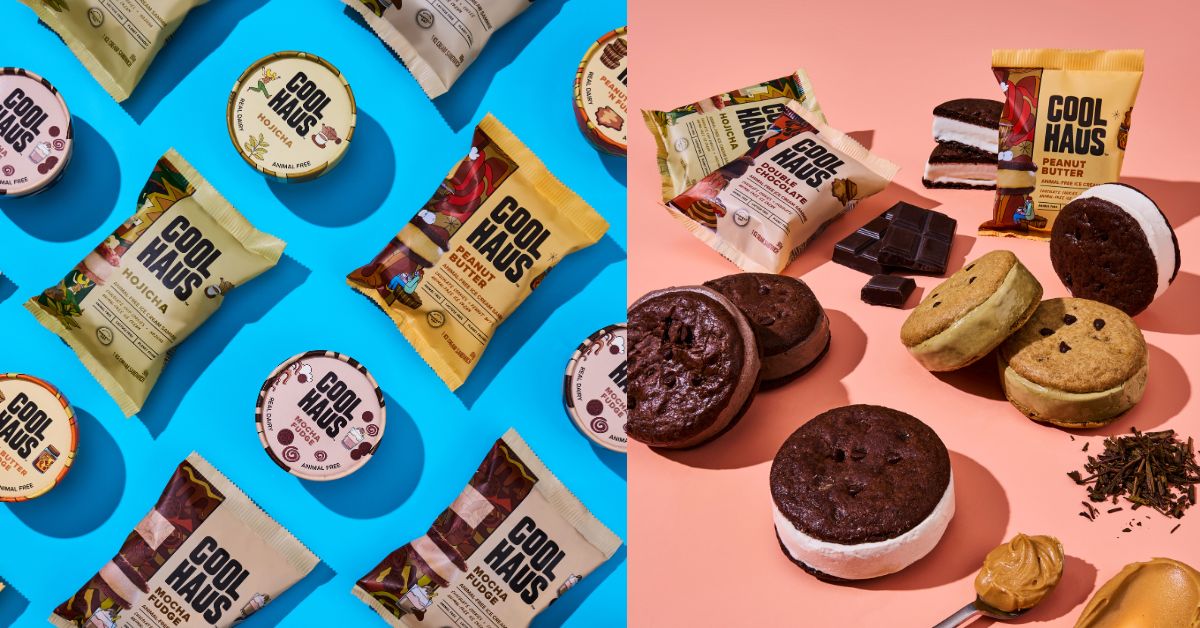 Looking for the perfect treat to beat the scorching heat in Singapore this summer? Say hello to the lush new Coolhaus Ice Cream Sammies collection! Californian cult brand Coolhaus has expanded its signature line in Singapore to offer a range of delicious animal-free dairy options. Made with animal-free and lactose-free dairy protein from Perfect Day, these Sammies are not only incredibly creamy and rich but also kinder to your tummy, animals, and the planet.
Coolhaus has a wide variety of delicious ice cream sandwich flavours to satisfy every taste bud. The Mocha Fudge is a coffee and chocolate lover's dream, combining rich, creamy ice cream with crunchy chocolate cookies. With a mint-flavoured ice cream filling between two delectable chocolate cookies, Mint Chocolate adds a refreshing variation. If you love chocolate, the Double Chocolate Sammie, which features Coolhaus' famed chocolate-flavoured ice cream sandwiched between equally rich chocolate cookies, is a must-try. 
For those seeking a one-of-a-kind flavour experience, the Hojicha Sammie combines roasted green tea ice cream with chewy chocolate chip cookies, taking you to the streets of Kyoto. 
Available at major supermarkets such as Cold Storage and Red Mart.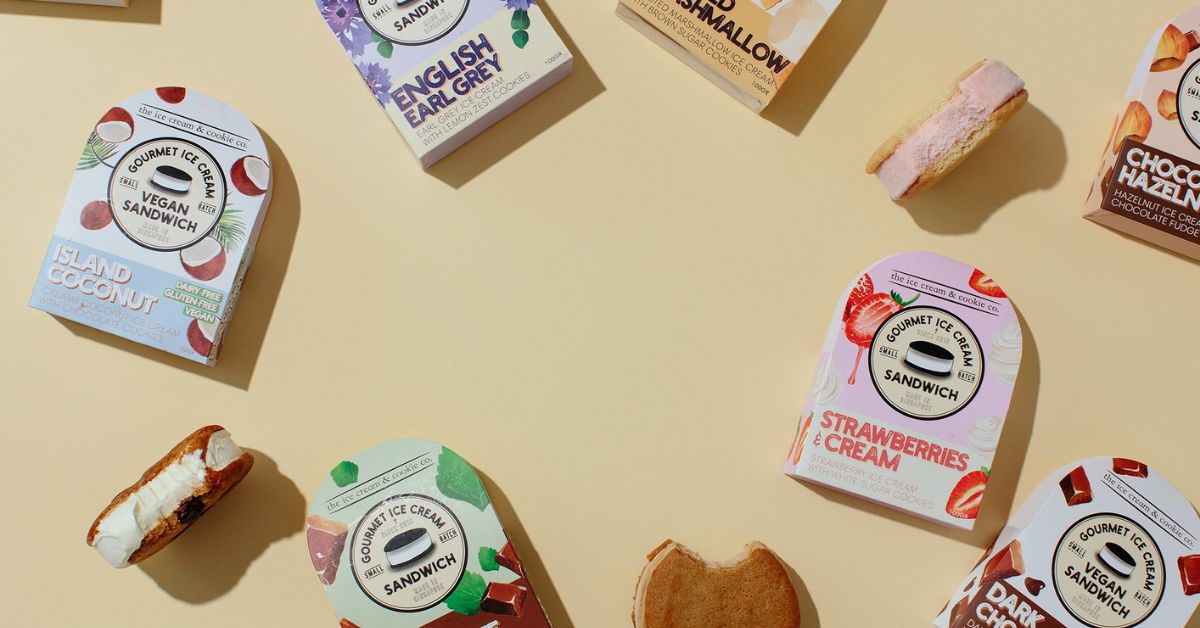 When it comes to treating yourself to the ultimate ice cream experience, you have to try the ice cream sandwiches by Ice Cream & Cookie Co. These scrumptious treats have been winning the hearts and bellies of dessert lovers all around Singapore since 2012. The great care and attention paid to every step of the process is what distinguishes them from the rest. Freshly baked in-house from scratch, the cookies are made right here in Singapore, using tried and proven homemade recipes. Say yum for that truly distinctive and unforgettable flavour.
One of the key factors that make Ice Cream & Cookie Co.'s ice cream sandwiches stand out is their commitment to using all-natural ingredients. Every bite is a testament to the authenticity and quality of their carefully curated sources. No artificial additives or preservatives are used, allowing the flavours to shine through in their most natural and delicious form.
Must-try flavours include the unique English Earl Grey and Island Coconut.
Build your own sandwich pack at icecreamcookieco.com, with free delivery for orders over $60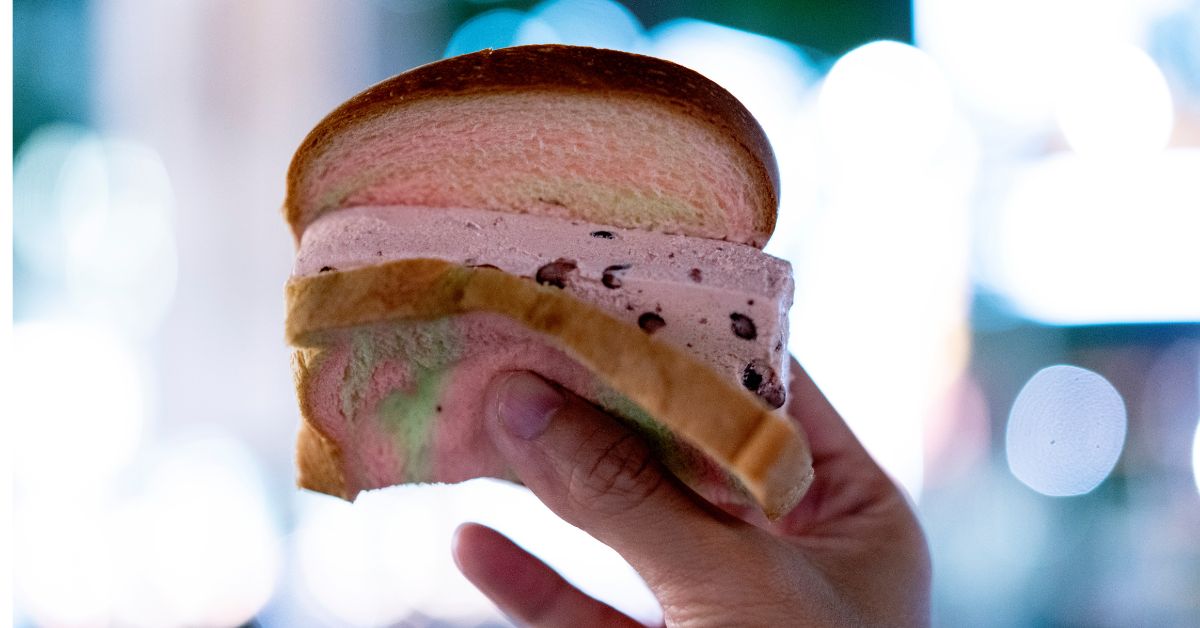 Traditional ice cream sandwiches are the ideal indulgence for those looking for a nostalgic trip to old-school Singapore. Made with a simple yet magical combination of vibrant ice cream flavours and slices of soft bread, they offer a taste of the past that never fails to bring a smile to our faces.
So, if you're longing for a taste of the past and a sweet treat that embodies the flavours of nostalgia, you can now create it all from the comfort of home with Magnolia's ice cream blocks. Simply pair this creamy ice crea, with any wafers or bread to recreate the favourite childhood snack we all love.
With familiar local flavours like red bean, raspberry ripple, durian, and sweet corn, these treats capture the essence of local street food culture. Each bite is a delightful journey back in time, where the ice cream vendor's cart and the joyful chimes of the bell were part of the everyday soundscape.
Order yours online at Lazada.sg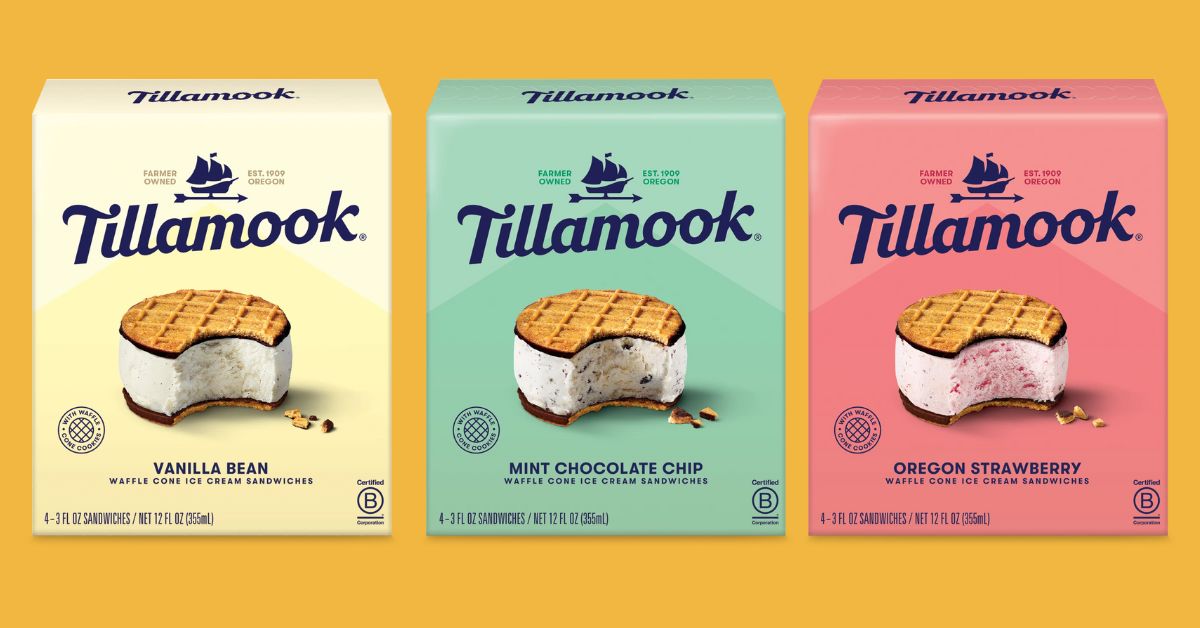 When it comes to ice cream sandwiches, Tillamook takes handheld decadence to a whole new level. These delectable treats are not just meant for kids—they are crafted to delight the palates of adults as well with their high-quality ingredients. With their extra creamy ice cream sandwiched between two buttery waffle cone cookies, Tillamook ice cream sandwiches offer a truly indulgent experience that will satisfy even the most sophisticated taste buds.
Each cookie retains its crisp bite, providing a delicious contrast to the velvety ice cream. The blend of textures creates a delicious symphony that will leave you wanting more. These ice cream sandwiches are a joy for people of all ages, appealing to adults' inner children while still satisfying the most discerning adult palate.
Available for order on Lazada.sg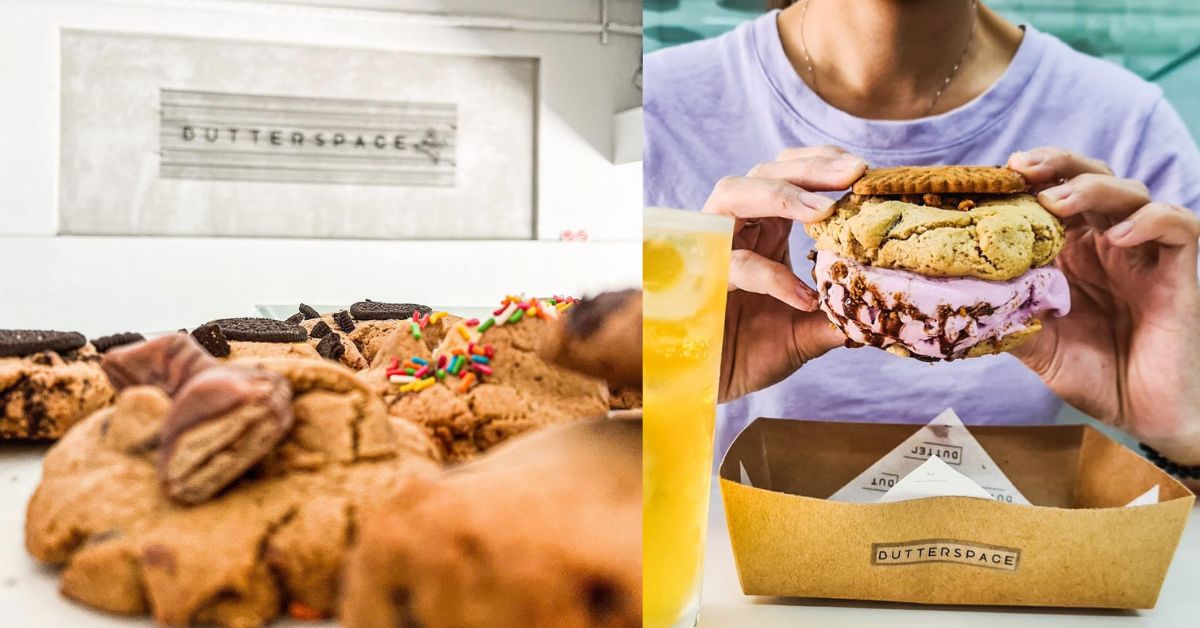 Looking for a sweet treat to satisfy your late-night cravings? Butterspace Bakers serves delectable baked goodies but also offers irresistible ice cream sandwiches that are available until 2 am. Whether you're a night owl or simply in need of a midnight indulgence, Butterspace Bakery is the go-to spot for all your ice cream sandwich needs.
Their signature Cookie Sandwich is a must-try. Picture a generous scoop of creamy ice cream lovingly nestled between two chonky, house-baked cookies. With a variety of flavours and toppings to choose from, you can create a personalized masterpiece. From the delightful malty goodness of Horlicks paired with a Biscoff cookie to the confetti-covered Birthday Cake with an oozy marshmallow centre, each bite is a burst of flavour and texture.
Butterspace Bakery also offers Waffle and Ice Cream, a heavenly combination of light, buttery waffles and premium ice cream flavours as well as plenty of other baked goods to enjoy together with your friends.
Butterspace Bakery is located at 55 Chai Chee Drive, #01-198, Singapore 460055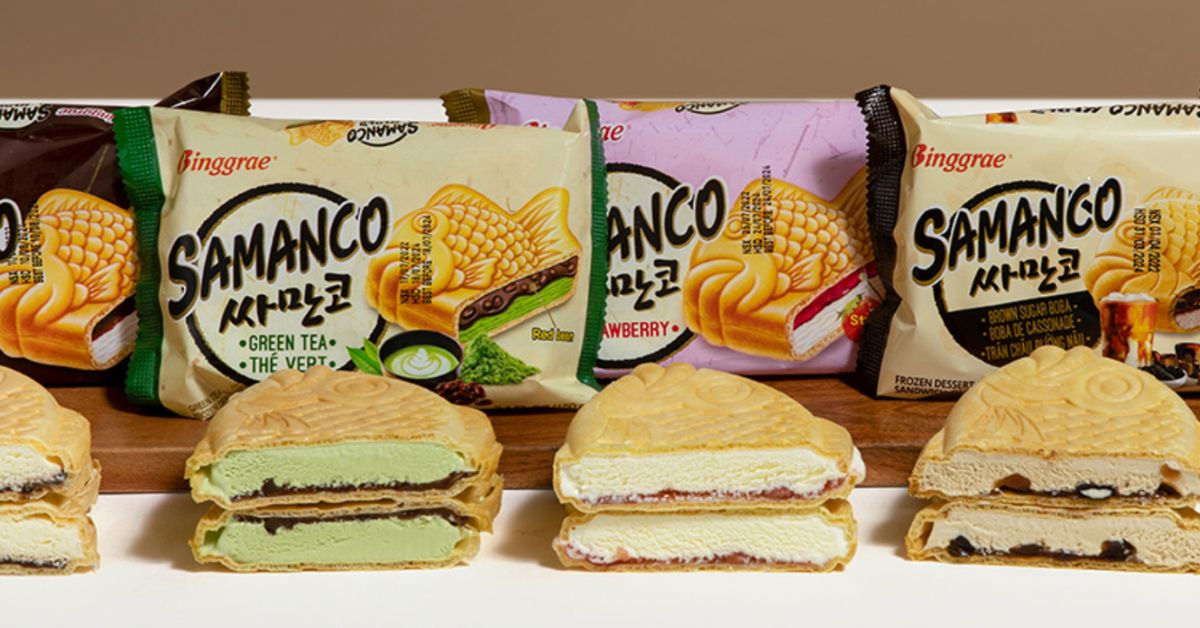 When it comes to Korean treats and desserts, Samanco will give you the ultimate ice cream experience. This one-of-a-kind dessert is distinguished by its fish-shaped waffle covering, which is crispy and golden on the outside while concealing a wonderful surprise on the inside—a large amount of thick ice cream and syrup. It's the right combination of textures and flavours that will leave you wanting more.
Samanco offers a variety of flavours to suit every palate, ensuring there's something for everyone. From classic flavours like vanilla with red bean to more adventurous options like green tea and strawberry, each one is a scrumptious delight. Whether you're a fan of familiar tastes or just want to try something new, Samanco has got you covered.
What sets Samanco apart is not just its deliciousness but also its convenience. It's the perfect on-the-go treat, allowing you to sink your teeth into a delectable ice cream sandwich without the need for utensils or a mess. The fish-shaped waffle provides a convenient and portable way to enjoy your ice cream, making it a popular choice all around the world.
Get yours at major supermarkets like Cold Storage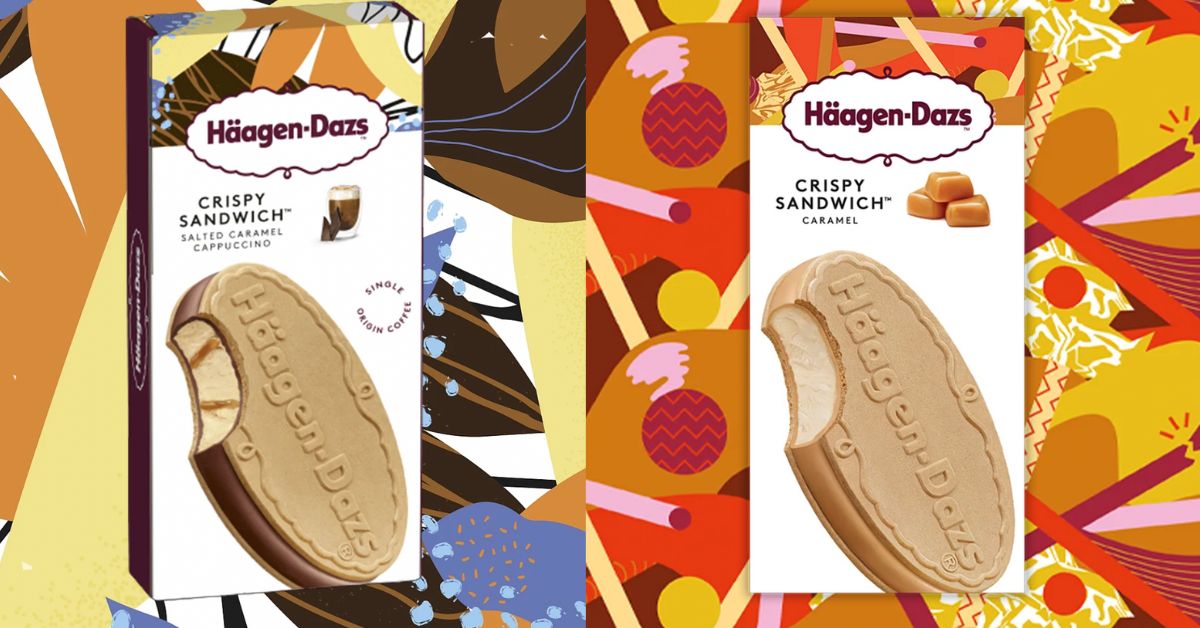 Häagen-Dazs has been making ice cream like no other since 1960, providing every spoonful with a delightful getaway from the everyday. Every scrumptious creation, including their Salted Caramel Cappuccino Sandwich, demonstrates their devotion to employing only the greatest quality ingredients.
Our favourite? The Salted Caramel Cappuccino Sandwich is a coffee lover's dream. Häagen-Dazs roasts and brews the best Brazilian coffee beans, resulting in a rich and nuanced flavour that is blended into their creamy coffee ice cream. But wait, there's more: a ribbon of delectable salted caramel swirls through the ice cream, creating the ideal mix of sweetness and richness. To finish, gritty chocolate chips are scattered throughout, adding a delicious texture to each bite.
You can find their ice cream sandwiches at grocery stores as well as at Haagen Dazs stores around Singapore.
When it comes to ice cream sandwiches Pat and Stick's Homemade Ice Cream Co stands out as a true gem. Made from scratch each week, their sandwiches feature a delightful combination of all-natural ice cream and Pat and Stick's famous handmade cookies.
What makes Pat and Stick's ice cream sandwiches truly special is their dedication to both original and vegan flavours. From classics like Oat Milk Vanilla Chocolate Chip and Oat Milk Caramel Pecan to the indulgent Oat Milk Double Chocolate, their vegan options are a treat for everyone. The almond milk and coconut base used in these sandwiches perfectly complement the rich chocolate flavours, creating a harmonious and satisfying taste experience.
But it's not just about the taste; Pat and Stick's has a brand promise that they stand by. Their ice cream is prepared with real sugar, eggs, and cream, and contains no unnatural bulking agents. 
Available at Littlefarms.com