F&B
Discover The Best Halal Japanese Restaurants In Singapore
Published Date
: 10 Aug 2023 10:00

Satisfy your cravings with our top picks of halal Japanese restaurants in Singapore that are both, scrumptious and inclusive
Looking to book a halal Japanese restaurant in Singapore? Singapore's culinary landscape has always been vibrant, and the rise of halal-certified Japanese restaurants is a testament to the city-state's commitment to the inclusivity of diverse dietary requirements.
These up-and-coming establishments have successfully captured the essence of Japanese cuisine whilst still abiding by the standards required for Halal certification,  offering a delightful feast without compromising on authenticity or taste.
Prepare your stomachs and tastebuds for an unforgettable experience at our favourite Halal Japanese restaurants!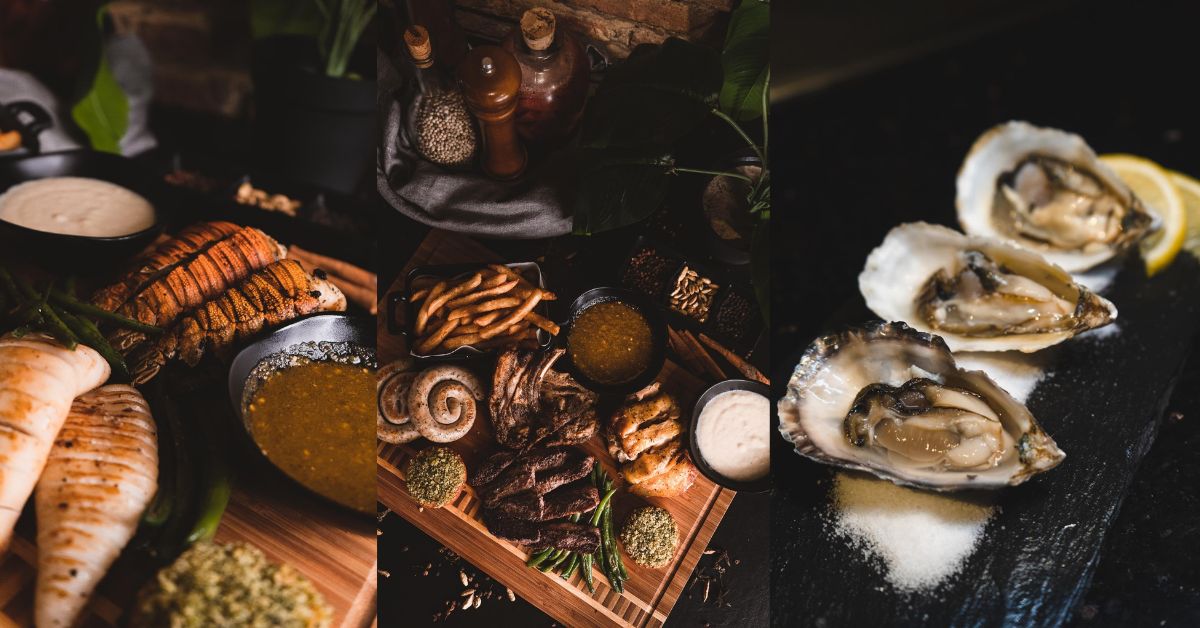 The Straits Teppanyaki, a culinary gem in the heart of the city, is a haven for food lovers seeking an extraordinary dining experience. This halal-certified restaurant has mastered the art of teppanyaki, a traditional Japanese cooking style that involves grilling delectable ingredients on a hot iron plate right before your eyes. 
The menu at The Straits Teppanyaki boasts an impressive selection of fusion delicacies, combining the best of Japanese and local flavours to create a truly unique dining experience. Indulge in succulent cuts of halal-certified meats, such as tender beef, juicy chicken, and fresh seafood, perfectly grilled to perfection on the teppanyaki grill.
Located at 16 Bussorah Street Singapore, Singapore 199437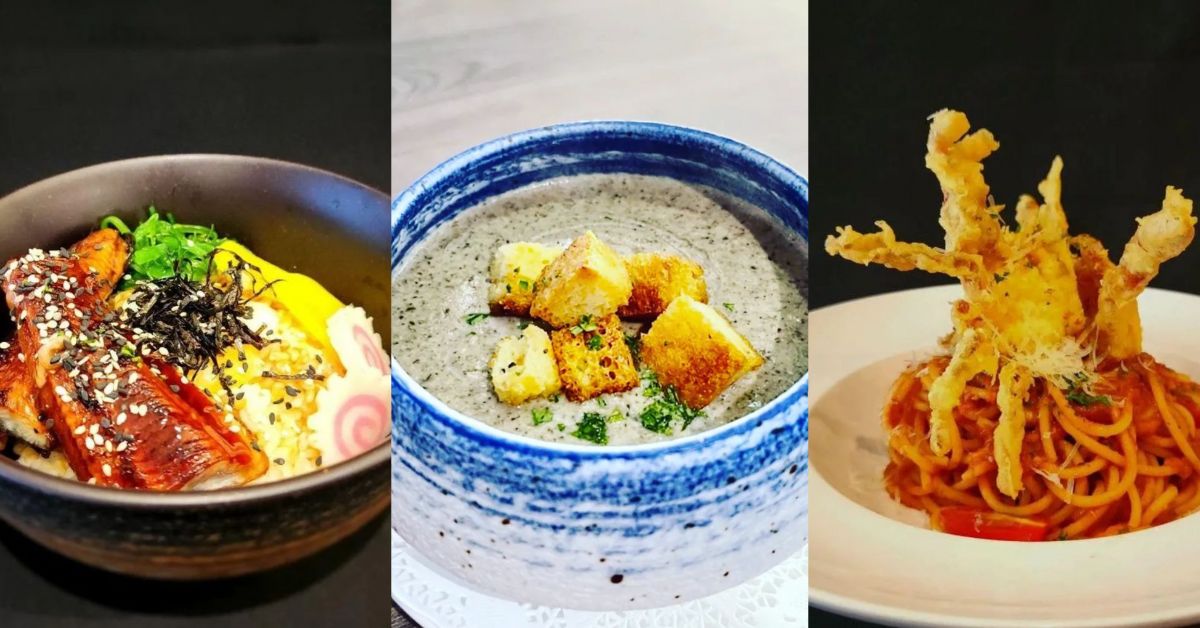 Founded by Chef Azlie Mohammed, a highly esteemed member of the Singapore Halal Culinary Federation, Savoureux brings together his exceptional culinary skills and rich experience garnered from working alongside renowned chefs.
The menu at Savoureux showcases a harmonious marriage of Japanese and French ingredients, techniques, and flavours, resulting in a symphony of taste that delights the senses. One standout dish that encapsulates their culinary prowess is the bestselling Burger De Boeuf Foie Gras. This masterpiece features a thick Wagyu beef patty, complemented by the richness of pan-seared foie gras and the creaminess of Emmental cheese, all elegantly sandwiched between brioche buns.
With its dedication to maintaining halal standards without compromising on taste or innovation, Savoureux has carved a niche as a culinary gem, satisfying the cravings of those seeking a unique and halal-friendly Japanese French dining experience.

Located at Hotel Nuve Stellar, 230 Jln Besar, #01-00, 208906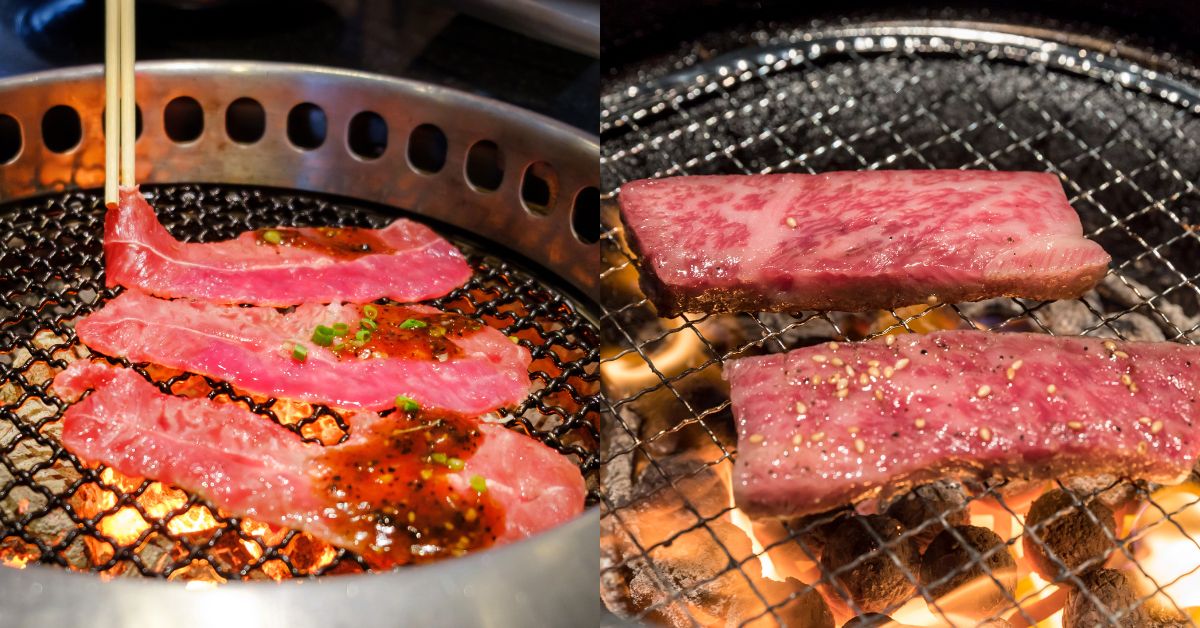 Wakuwaku Yakiniku stands proudly as Singapore's first halal Yakiniku restaurant, offering meat lovers a truly exceptional dining experience. This culinary venture is the brainchild of local rapper Sheikh Haikel and Bernie Tay, the founder of Fatboy's and FatPapas. 
One of their standout offerings is the Premium Beef Platter, a magnificent 700g feast featuring seven different cuts of the chef's choice beef. From prime short ribs to rib finger, rump to flank or skirt, each piece of meat is carefully selected and served with amazing marbling.
The Yakiniku experience at Wakuwaku Yakiniku allows diners to become the chefs of their own meals, grilling the meat to their desired level of doneness, ensuring a succulent and flavoursome outcome.

Located at  27 Bali Lane, Singapore 189863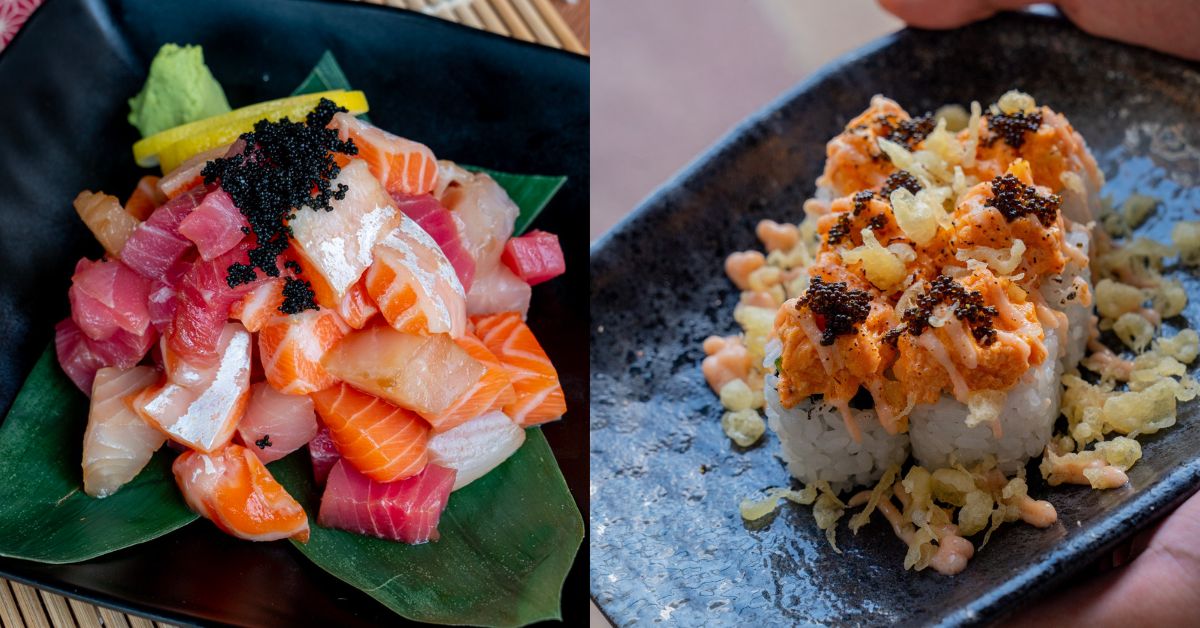 The izakaya experience is one that is meant to be shared with friends, and now, thanks to Daya Izakaya, you can gather all your friends and enjoy the first halal izakaya in Singapore.
Daya Izakaya offers a wide variety of popular Japanese light bites, including tempura, sashimi, and sushi, perfect for sharing and sampling different flavours with your companions. If you're looking for something heartier, they also serve rice and soup options that will leave you feeling satisfied. So, gather your friends and embark on a culinary adventure at Daya Izakaya, where you can enjoy the vibrant izakaya experience while enjoying the flavours of Japan, all in a halal-friendly setting.
Located at 254 Jalan Kayu Singapore 799481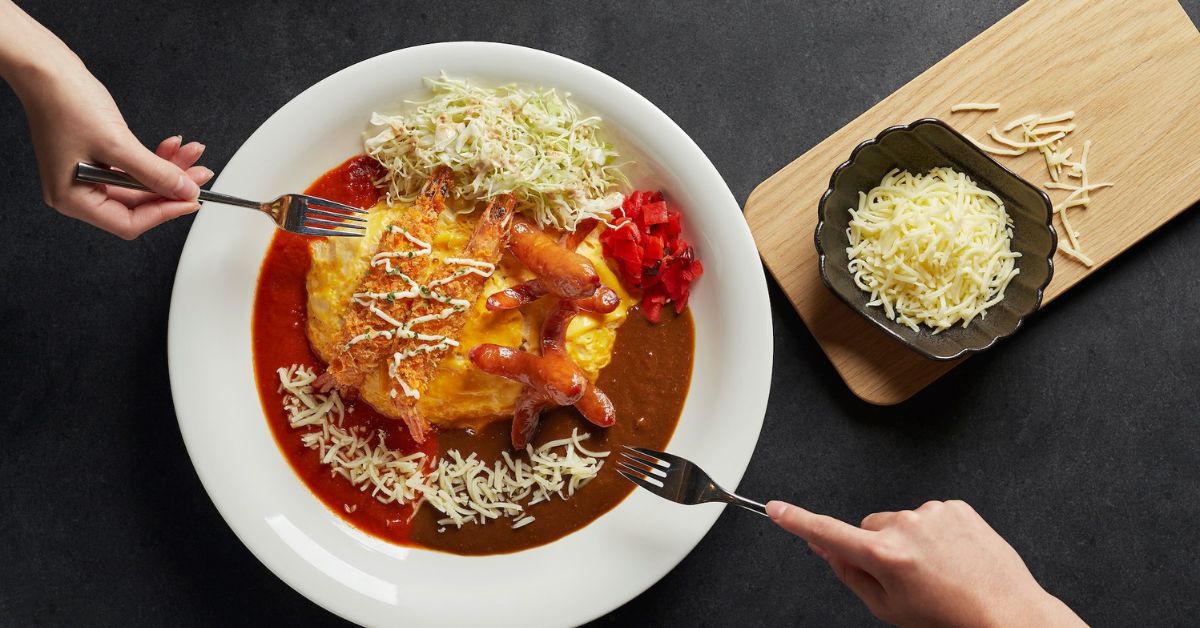 Calling all Japanese curry lovers! If you're missing an authentic Japanese curry experience, Monster Planet will be sure to satisfy all your cravings.
This halal Japanese curry brand has arrived in Singapore to satisfy your taste buds and cater to the growing demand for halal Japanese cuisine. What sets Monster Planet apart is their unique offering of Japanese demi-glace curry made with a blend of 14 different vegetables and spices, resulting in a smooth and fragrant curry that is truly a delight.
But that's not all – Monster Planet takes the curry experience to a whole new level with its customizable options. Choose from their 35cm or 41cm sized plates of curry rice, aptly named Monster Plates, and share the love of these monstrous portions with your friends and family. 
With multiple outlets, check out their locations here.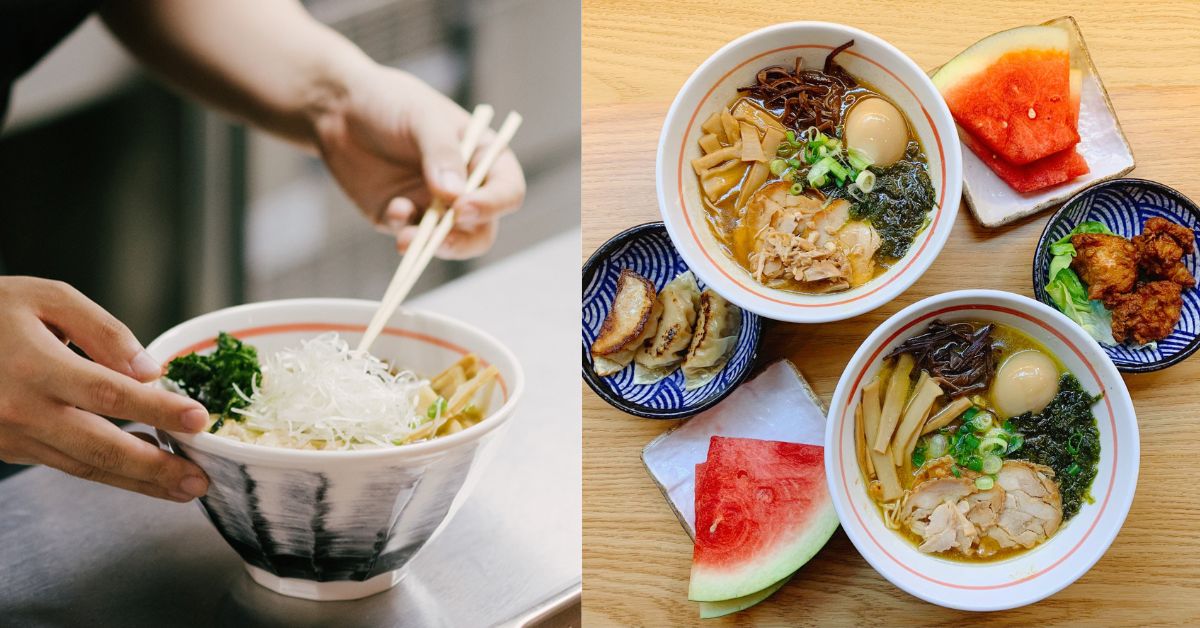 Ichikokudo, the renowned halal Japanese ramen chain, is on a mission to make good halal ramen accessible to all. With a commitment to sharing Hokkaido's authentic flavours and culture, Ichikokudo brings the essence of this northern Japanese region to its valued customers. 
Hokkaido's abundance of seafood, vast pastures, and pristine natural resources create the perfect foundation for quality ingredients. Ichikokudo's signature soup is a labour of love, prepared with fresh chicken, vegetables, and a blend of Hokkaido-sourced ingredients, such as bonito, mackerel, and kelp. The result is a rich, dense soup bursting with umami flavours, all Halal certified. Pairing this delightful soup with their exclusive ramen noodles made from a special blend of Hokkaido wheat adds a distinct springiness to each bite.
With multiple locations all over Singapore, find the nearest location to you here.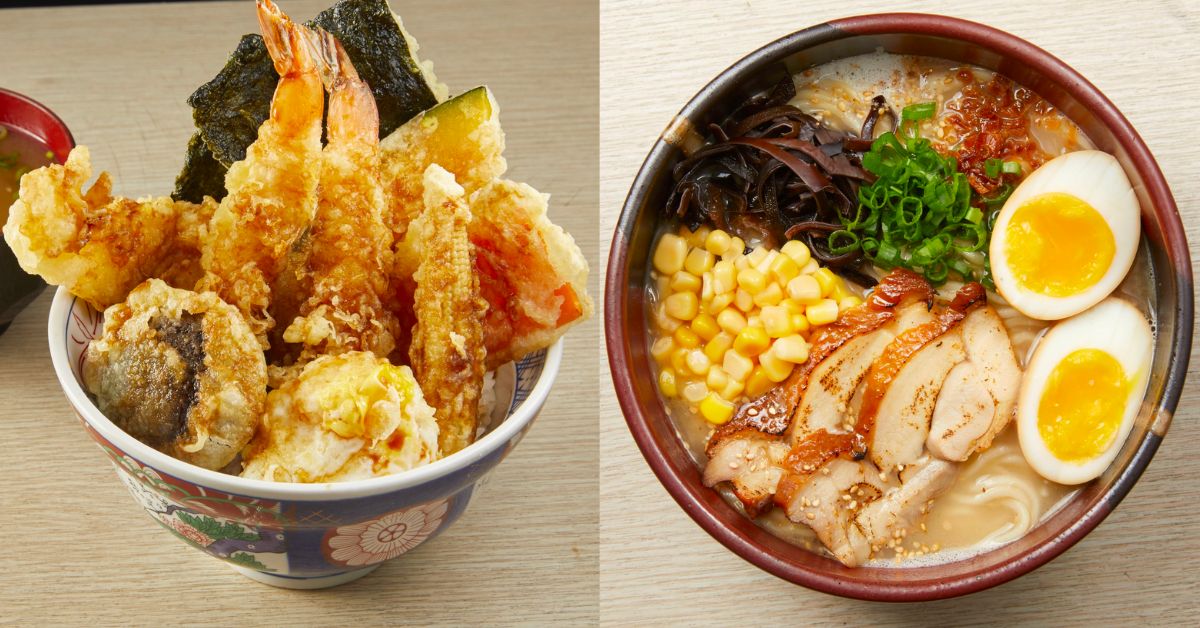 Tokyo Shokudo is the ultimate one-stop destination for all things Japanese, satisfying your cravings for authentic and popular Japanese cuisine while upholding its halal certification.
With an extensive selection of dishes ranging from mouthwatering ramen to flavorful tendon and rice sets, Tokyo Shokudo offers a diverse menu that caters to every palate. Whether you're seeking a comforting bowl of ramen or indulging in the crispy delights of tempura, Tokyo Shokudo ensures that every dish is prepared with the utmost attention to quality and halal standards. 
Check out their locations here.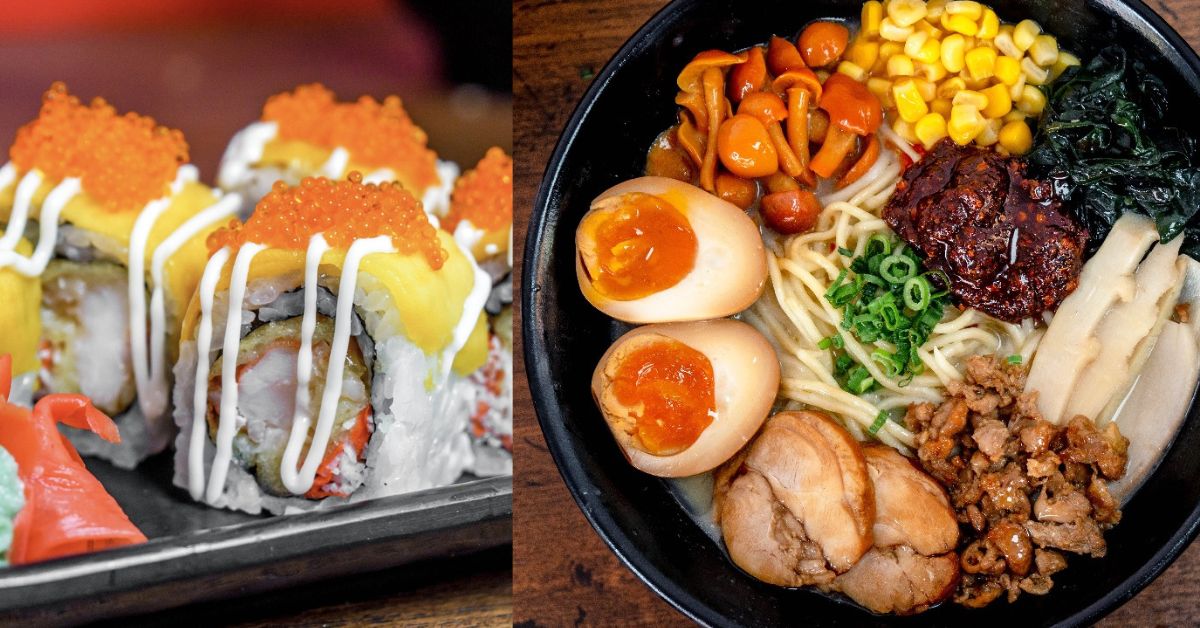 There's something inherently comforting about a steaming bowl of ramen, and now, with The Ramen Stall's halal certification, everyone can indulge in this beloved Japanese delicacy.
The meticulous preparation of their ramen broth, simmered for over 30 hours to achieve a rich, milky, and smooth texture, sets the stage for a truly satisfying culinary experience. With no shortcuts taken and no artificial flavourings added, each bowl of ramen is a labour of love. 
The halal certification ensures that Muslim diners can savour the same comforting feeling from a hot bowl of ramen, allowing them to enjoy this iconic dish without any dietary concerns. The Ramen Stall has become a forerunner in the halal Japanese food industry, not only catering to the multiracial community in Singapore but also captivating the hearts of locals and tourists alike. 
Located at 787 North Bridge Road Singapore 198755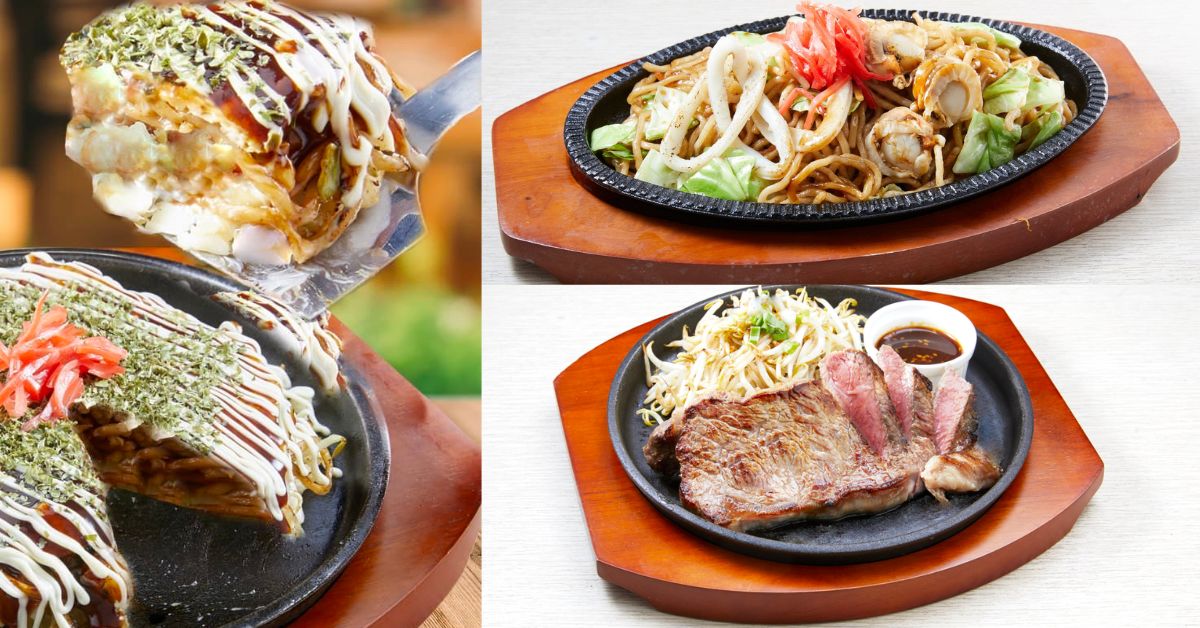 Edo Shokudo is undoubtedly a fantastic choice for those seeking a casual yet authentic Japanese dining experience. As the first halal-certified Japanese restaurant at White Sands, Edo Shokudo breaks down barriers, respecting all dietary restrictions and allowing everyone to enjoy the delicate flavours of Japanese cuisine.
With a menu that offers a range of delectable options, including Hiroshima-style okonomiyaki and hearty teppanyaki sets, Edo Shokudo caters to various tastes and preferences. Their ramen, made with collagen-rich chicken broth, delivers a satisfying and comforting bowl of goodness. Edo Shokudo is committed to maintaining the authenticity of Japanese flavours while replacing non-halal ingredients with suitable alternatives. This meticulous approach to menu creation ensures that each dish retains its original essence, making it a delight for the taste buds.
Located at 1 Pasir Ris Central St 3, White Sands, #02 - 04, Singapore 518457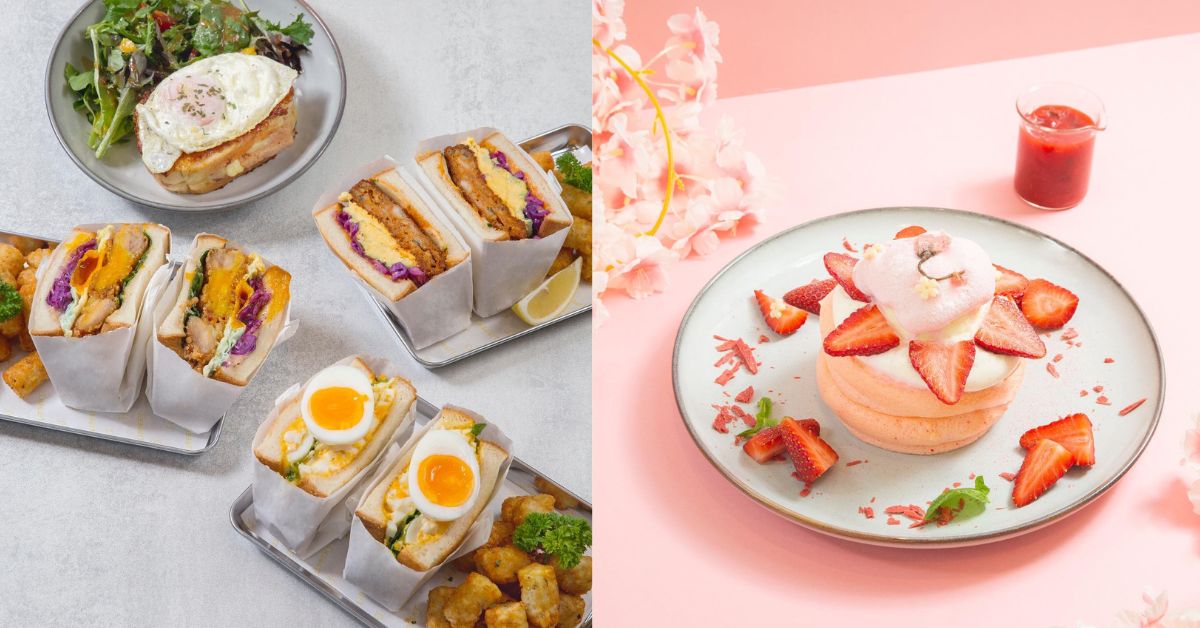 Get ready to indulge in the sweetness of Japanese desserts like never before, as Flipper's proudly becomes the first Halal-certified soufflé from Japan! 
Hailing from Japan, Flipper's has gained worldwide recognition for its extra fluffy(and delicious) pancakes, known for their soft and pillowy texture. A secret recipe is meticulously followed to achieve this extraordinary stack, with precise measurements and carefully selected ingredients, including a unique egg variant from Kanagawa and Hokkaido wheat flour.
Specialized griddles, flown in from Japan, ensure consistent quality and an unmistakable jiggly texture. The compact menu offers a selection of six pancakes, including sweet variations like matcha and hazelnut chocolate, as well as the savoury Eggs Benedict option.
Located at both Takashimaya as well as Bugis Junction.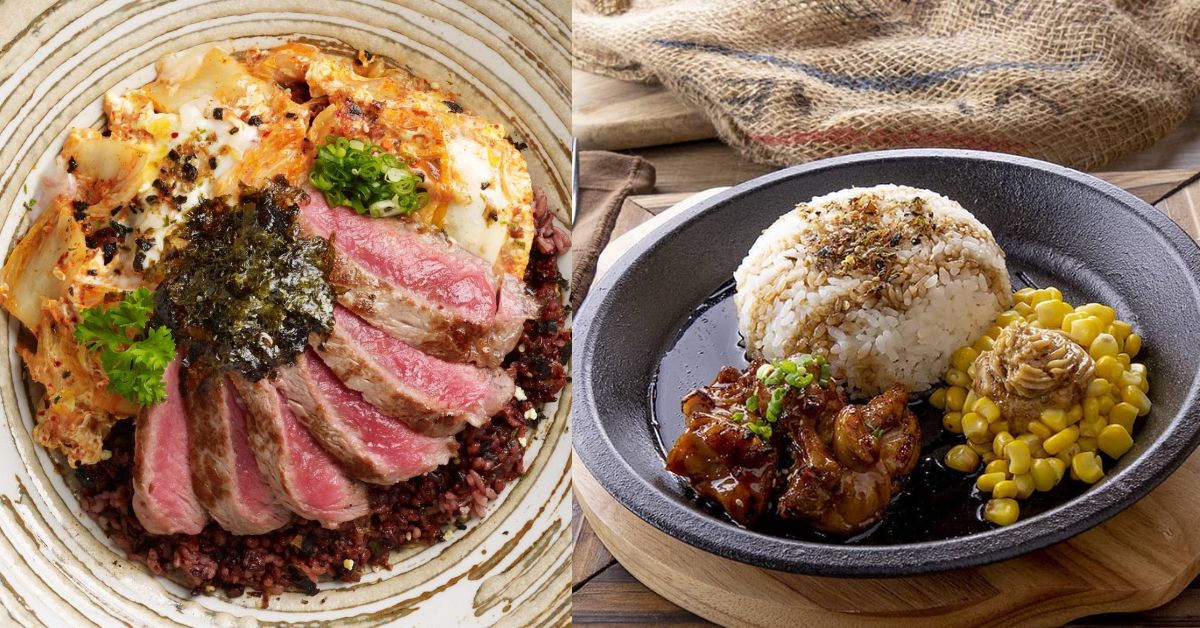 If you're in the mood for a unique and flavorful dining experience, OmoOmo is your perfect destination. With its distinctive Korean-Japanese fusion cuisine, this halal-certified restaurant offers a delightful twist on traditional flavours.
What sets OmoOmo apart is the variety of dishes available, including donburi rice bowls, ramen noodles, sizzling steaks, and delectable teppan options. Each outlet offers a different culinary adventure, ensuring you have diverse flavours. Whether you're craving a comforting bowl of ramen, a mouthwatering rice bowl, or a sizzling steak, OmoOmo has got you covered.
Check out their different locations and operating hours here.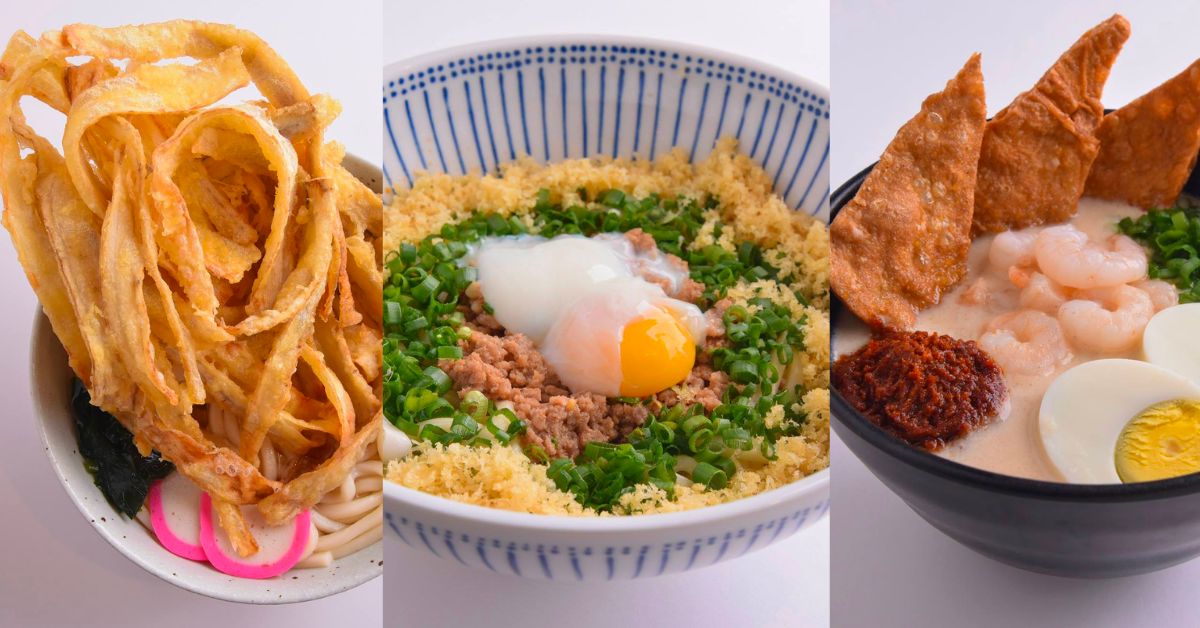 If you're in search of an udon experience that is both authentic and delicious, Fu Men Udon and Donburi Restaurant will be your next go-to restaurant.
Founded by Chef Teppei Yamashita, who hails from Fukuoka, you can expect each bowl of udon to be a true representation of its origins. Fu Men Udon's Halal certification and dedication to authenticity are what sets it apart. The Hakata udon, a style predominantly found in Japan, is a rarity to encounter elsewhere. The broth, cooked meticulously for over 45 minutes with precise temperature control, boasts a rich and savoury taste derived from quality ingredients such as Japanese kelp, anchovies, saba, tuna, and sardine. 
So, whether you're an udon aficionado or simply seeking an exceptional dining experience, Fu Men Udon is the place to be. Gather your friends, including those with Halal dietary requirements, and indulge in the authenticity and deliciousness of their udon dishes. 
Located at 16 Raffles Quay, #B1-17/18 Hong Leong Building, Singapore 048581.