There is no doubt that going to the dentist for regular treatment is vital for people of all ages for your health and wellbeing. It is recommended that we make a visit to the dentist about twice a year. Regular check-ups can improve your oral hygiene and reduce your risk of getting common dental problems such as cavities and gum disease. However, we know how most people absolutely dread going to the dentist.
What do most people look for when going to a dentist? A comfortable dental experience where the dentist puts us ease and tries to make the entire process as pain-free as possible.
We have rounded up dental clinics in Singapore that aim to provide such an experience with their caring service. These clinics use various technologies that provide effective treatment while eliminating as much of the discomfort as possible.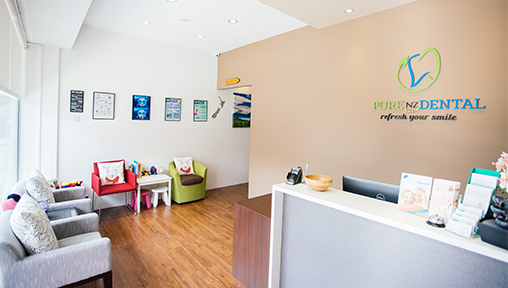 This caring modern family practice is located in Bukit Timah and as soon as you enter, you would feel right at home, in their welcoming environment. Founder Dr. Justin Stewart moved to Singapore from New Zealand and is known for his kind and gentle approach.
The team at Pure NZ Dental embraces the company's 4 core values wholeheartedly - Quality, Integrity, Relationships and Humour. This dental clinic is all about quality and comfort while being value for money.
Services include kids dental, preventive dentistry, braces, dental implants, and cosmetic dentistry, among others.
Address: Pure NZ Dental Pte Ltd, 62 Jalan Jurong Kechil, JK Building, Singapore 598584
Phone: +65 6463 0257 | +65 9679 8770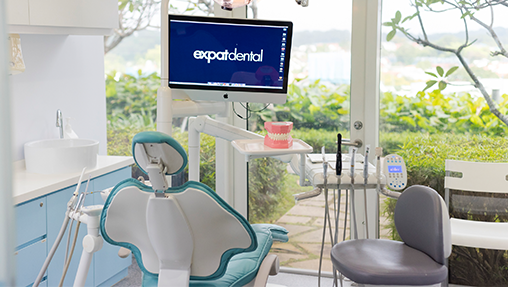 Expat Dental is another clinic that understands how daunting going to the dentist can be, which is why they aim to make you feel at home, away from home. Whether it's maintaining a healthy set of pearly whites or attaining your dream smile, they can be your partner in holistic dental care for your entire family.
They offer a full range of services for the entire family including, paediatric dentistry, orthodontics, oral hygiene and implantology. If you are looking to enhance the appearance of your teeth and smile, Expat Dental also offers aesthetic dentistry.
Aesthetic dentistry is more than just braces for teenagers and Invisalign®. Expat Dental also uses muscle relaxants like Botox® to give definition to your jawline and dermal fillers to provide volume and structure to the face. Moreover, the dentists take a holistic approach to your wellness and will advise on skincare and lifestyle in order to maintain your newly found confidence.
Address: #08-15/16 & #11-04, Novena Medical Center, 10 Sinaran Drive Square 2, Singapore 307506
Phone: +65 6397 6718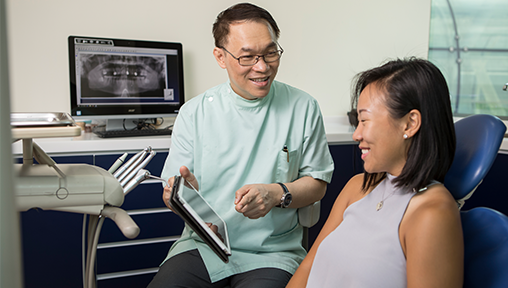 Conveniently located in the heart of Orchard Road, The [email protected] aims to provide high quality and affordable dental treatment in a welcoming and relaxed environment. Their dentists are experienced professionals who see to all your dental needs gently and with special care for the whole family.
The [email protected] specialises in Smiledesign, the no-braces solution to a beautiful smile. Dr Kevin Ong explains that Smiledesign, unlike braces, does not involve moving of teeth. Using other aspects of dentistry, they sculpt beautiful, aesthetic smiles for you.
With this great alternative, you experience none of the usual drawbacks of conventional braces. The result is stable and long-lasting. Get your dream smile quickly, comfortably and with minimum hassle with Smiledesign.
Address: 277 Orchard Road, #03-01 Orchardgateway, Singapore 238858
Phone: +65 6738 5833