Whether you're into the classic Chinese New Year goodies or looking for unique snacks this Lunar New Year, our list of treats are great for offering guests during house visits or for gifting family, friends and professional associates. 
This year, the variety of goodies is vast from traditional bak kwa and pineapple tarts to snacks with local-flavoured twists including abalone, salted egg yolk, and mala. So, celebrate the year of the rat with these yummy Chinese New Year snacks!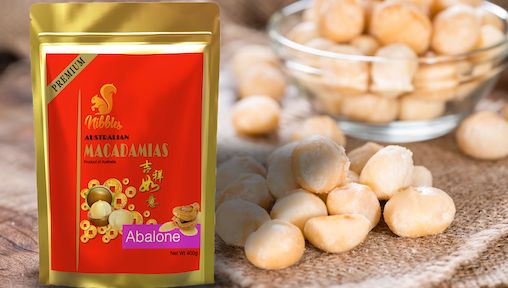 Symbolising good fortune and wealth, the delicacy, abalone, comes to you in the form of an irresistible snack this lunar new year. It's time to Huat with Abalone Macadamia Nuts - a perfect local twist to the snack for Chinese New Year. Rich and crunchy macadamia nuts from Australia are roasted, and a naturally buttery and salty abalone seasoning blend is dusted onto the nuts for a flavourful umami twist.
If you're a fan of abalone, you'll be snacking on this treat all through the Lunar New Year. The abalone flavour comprises shrimp and codfish seasoning. If you're not a fan of abalone, try their other flavoured nuts such as wasabi, honey and salted. Nibbles also offers freeze dried fruits such as durian, mangosteen and pineapple.
Use the code "nibbles" for 20% off with free shipping for orders above S$100 (valid till 20 January 2020) on the Nibbles e-store or head down to the Chinese New Year 2020 Bazaar @ Chinatown 46 Temple St till 24 Jan from 11am-1pm.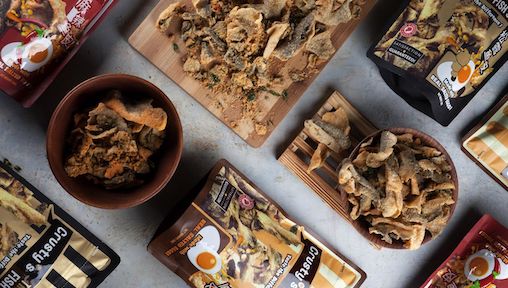 Mala, salted egg and chilli crab are just some of the local flavoured snacks offered by Crusty's; stock up on these yummy Chinese New Year goodies. Their range of snacks includes potato chips, crispy fish skin and popcorn; even bubble tea flavoured popcorn!
Only top quality ingredients and spices, 100% free from preservatives are used and the snacks are freshly prepared from their local factory in Singapore. You can find these delectable snacks this Lunar New Year at their store in Chinatown, Golden Village cinemas, Cheers, NTUC Fairprice and all major gas stations in Singapore.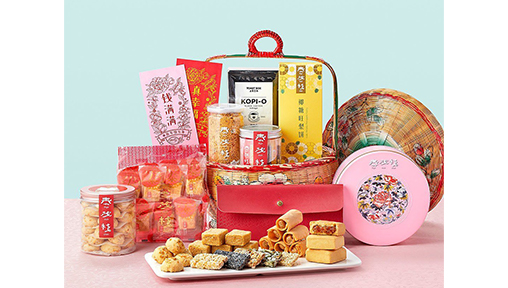 BreadTalk Group celebrates the Chinese New Year by offering some delicious snacks to welcome the year of the rat. This Lunar New Year, BreadTalk Group has specially put together some of their best known and must-have Chinese New Year goodies such as BreadTalk's newly launch festive buns and cake, a classic box of Chinese New Year cookies from Toast Box, and the all-time favourite Tau Sar Piah from Thye Moh Chan.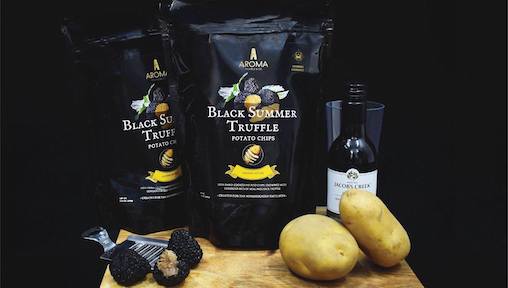 From the brothers behind Singaporean-flavoured Snacks & Crisps, comes a new gourmet snack perfect for this Lunar New Year - Aroma Truffle chips. Handpicked Black Summer truffles from Spoleto, Italy are flown into Singapore and glazed onto the chips which are then tossed in olive oil. Truffle bits and other secret spices and herbs such as parsley, dill, garlic and sea salt are then grated on to the snack. Two other flavours, Honey Dijon and Parmesan Cheese, are offered as well as a Black Truffle Hot Sauce which can be used to elevate any dish at your Chinese New Year reunions.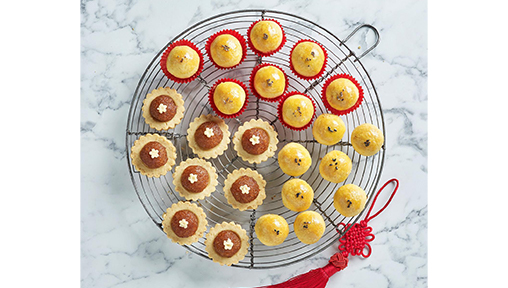 100% handcrafted Chinese New Year delicacies from Simple Indulgence Patisserie include melt-in-your-mouth Salted Egg Pineapple Tarts made with fresh bits of pineapples. These Lunar New Year goodies are less sweet and even have a gluten-free version. You can also opt for egg-free treats such as Chocolate Almond Cookies, Coffee Walnut Cookies, and Double Cheese Shortbread that pair perfectly well with a cuppa coffee or tea.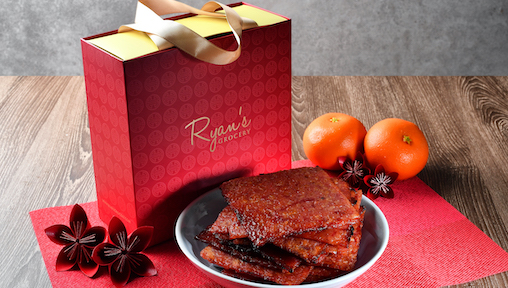 Feast better with premium meats and gourmet bak kwa from Ryan's Grocery this Lunar New Year. Made with hormone- and antibiotics-free Borrowdale Carbon Neutral Free Range Pork, Ryan's Spicy Bak Kwa is a delightful Chinese New Year treat seasoned with spices and chilli oil that give a kick; the jerky contains no additives, preservatives and food colouring. The all-natural Ryan's Premium Bak Kwa is produced with a brand-new recipe that uses 60% less sugar and salt.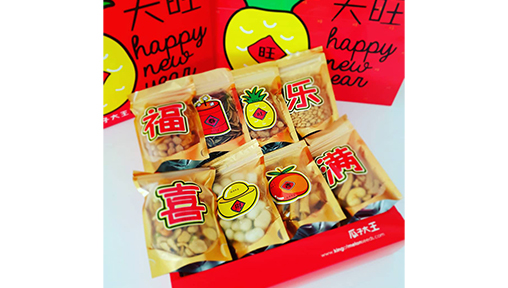 King of Melon Seeds has grown to become a household name in Singapore renowned for their premium range of melon seeds, groundnuts and a wide range of Chinese New Year goodies. If you are planning to stock up on a lot of snacks this Lunar New Year, King of Melon Seeds offers affordable tidbits including prawn crackers, tom yum cashew nuts, pandan or coconut kueh bangkit, love letters, dried mango and many more.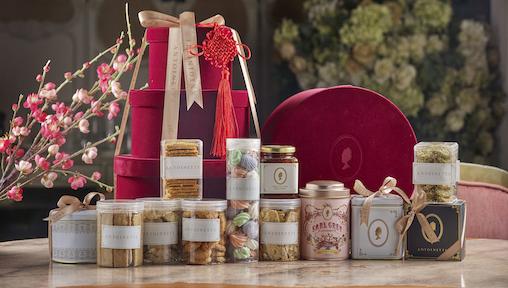 Usher in a prosperous Lunar New Year with Antoinette's sweet and savoury goodies from the Chinese New Year 2020 collection. The range features cakes and fresh bakes as well as cookies, meringues, biscuits, chips and chocolates. Glamour things up with Antoinette's Chinese New Year hampers and gift boxes such as the Bisou Gift Box which comes in the auspicious colour of rich burgundy red velvet. A few highlights amongst the snacks include Candied Yam Chips, Traditional Pineapple Tarts, Kopi Susu Cookies, and Ondeh Ondeh Cookies.