The all-new Chez Vous: HideAway Concept Hair Salon at Ngee Ann City brings the hair salon experience to a whole new level. A treat for those constantly seeking Instagram-worthy places, opportunities for photos are aplenty as you walk through the salon from the entrance to the exit.
Beyond its pretty exterior,  Chez Vous: HideAway also impresses with its impeccable complimentary services. It's all in the details - the Swedish scalp massage, the essential oils aromatherapy, the therapeutic sound of the Tibetan Singing Bowl, and the heated shoulder pad at the end.
Here's why you need to make a visit to Chez Vous: HideAway.
1. 7 Instagram Worthy Spots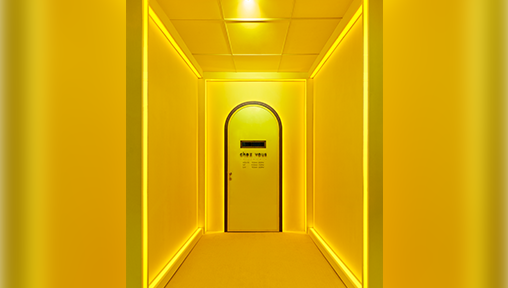 You're greeted at the entrance with a brightly neon-lit corridor. As you enter the maze of amazement, you will find yourself in a Hogwarts-inspired reception. The main salon area resembles an urban-minimalist loft complete with a quirky 'green' bathtub awash with foliage that stands in the middle of the room. The therapeutic experience from observing jellyfish swimming in an aquarium is replicated in the Wash Cave, which has digital 'aquatic art' projected onto the walls. At the end of your treatment, strut out the turquoise-coloured exit lane filled with amusing illustrations perfect for the 'I look fabulous' selfie.
2. Spa-like Treatments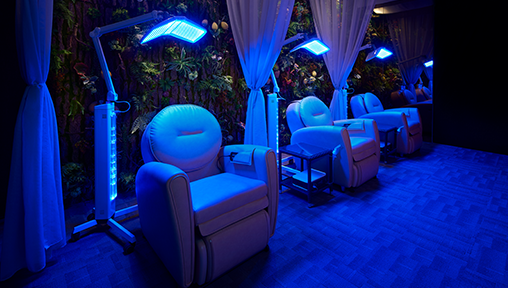 Push through a life-sized framed painting at the reception, and a luxurious Re:Charge relaxation den – complete with full body massage chairs with red light scalp therapy and an Oxygen Bar – awaits. You are encouraged to drop by 15 minutes ahead of your appointment to unwind and be greeted with a menu of signature herbal teas and spa snacks.
Your hair treatment will also be accompanied by a bespoke Aromatherapy Journey, where your selected essential oil blend will accompany you through each step of your hair service, from the shampoo to the massages. Bond-strengthening hair shots and a soothing scalp serum are added before each chemical and colouring service to ensure that your hair and scalp reflect the sense of wellbeing that you feel. Finally, a shoulder massage accompanied by a heated shoulder pad bring your Chez Vous: Hideaway experience to an indulgent, restful close.
3. Privacy, Exclusivity and Personal Attention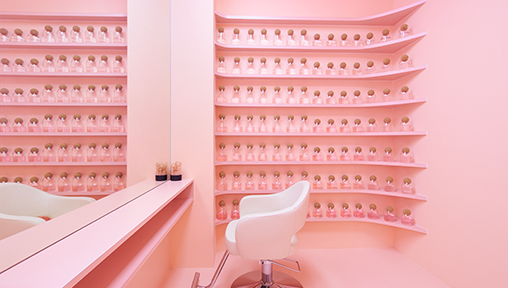 The Rose Quartz Private Room is where you can enjoy privacy, cocooned in a pale pink haven. In fact, to ensure that the stylists have ample time and optimal attention to work on your hair, each stylist only takes up to 5 appointments, each 2-hour slot, in a day.
4. Transparent Pricing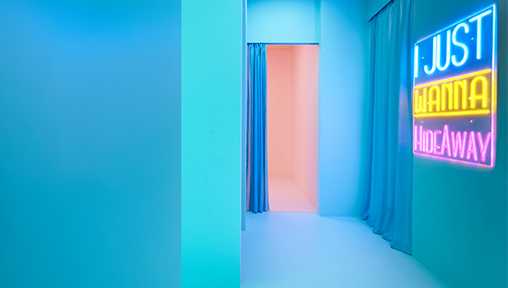 At Chez Vous: HideAway Concept Hair Salon, a tiered pricing structure is offered which eliminates the worry of extra hidden costs and complex package deals. And the pricing is same no matter what your hair length is! Hair treatments include colouring, K-Gloss Hair Shots, Tokio Inkarami Hair Treatment, and Tokio Head Spa.
There are only 4 tiers available here, all including a haircut: $199 for 1 other service, $299 for 2 other services, $399 for 3 other services, and $499 for 4 other services. An additional $99 for Keratin Treatment, 10-step Treatment Digital Perm or Rebonding, and Growth Factor Scalp Therapy.
5. The Team of Experts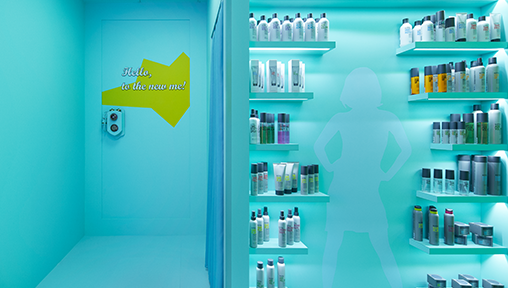 Await your transformation through the hands of the accomplished maestros – Chez Vous' highly experienced team spearheaded by three of the award-winning Chez Vous' hot-ticket Associate Directors — Shawn Chia, Oscar Lee and Eddy Lau, the most credible stylists at Chez Vous.
Say hello to the new you!
Location: 391B Orchard Road Ngee Ann City Tower B (Takashimaya), #14-04, Singapore 238874
Contact: (+65) 6219 3558