Do you practice mindfulness? Imagine what a calmer, clear-headed, and focused mind could achieve. The following therapies are practised worldwide by many in hopes of achieving peace of mind. Some can even help with physical and emotional healing. So head down to one of these therapy sessions with an open mind, destress, achieve the state of zen, and emerge feeling refreshed.
Sound Healing
Used today by Traditional Chinese Medicine doctors, Reiki masters, Feng Shui artists, massage therapists, healers and energy practitioners. Sound healing is an integrative medicine for healing and transformational change now recognised in the field of Quantum Physics and increasingly in modern science. Sound healing therapy activates the parasympathetic nervous system which helps you to relax and reduces cortisol levels which reduce anxiety. Other benefits include the promotion of deeper sleep and positive thoughts, as well as increased vital energy flow.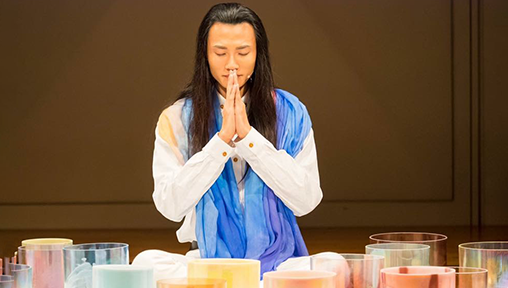 Find world-class acoustic healing instruments such as Crystal Tones® Alchemy Singing Bowls and Feeltone Strings at Sound Universe International. The Singing Bowls are made of 99.999% pure quartz infused with precious crystals, gemstones and minerals. Our entire human body down to our DNA is crystalline in structure, causing it to respond and resonate with the extraordinary frequencies associated with quartz crystal. Even musicians find that they powerfully enhance the human voice in both recordings and performances.
Sound Universe also offers Sound Meditation Sessions which invite one to relax into your inner sanctuary and be transported into a healing space by the pure tones of Alchemy Crystal Singing Bowls. No prior experience is required and beginners are most welcomed. Certification courses are available for those who wish to learn more about the Alchemy bowls and how to use it for Sound Healing or Healing Concerts: Quantum Alchemy Crystal Bowls Practitioner Courses Level 1 to 3. You can use the practical knowledge and skills learnt for personal development and to provide services in the well-being industry.
Contact: (+65) 8822 1129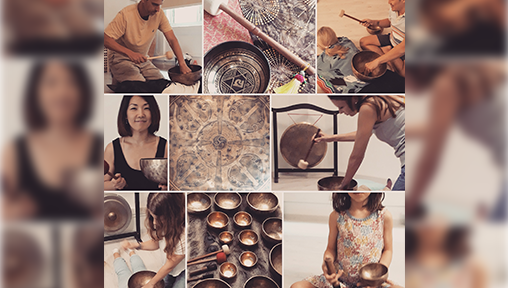 Playing the singing bowl is a simple and enjoyable way to clear and relax the mind. The Singing Bowl Gallery specialises in selling hand-hammered singing bowls that come in various sizes, pitches and sound characters. The Singing Bowl Gallery also runs monthly workshops and sound bath meditation sessions. Join the workshop to learn more about singing bowls and how to play them to get different results.
If you'd like something more private, Personal Singing Bowl Therapy is available by appointment. A personal Singing Bowl Therapy session is the ultimate experience with sounds and resonance. The Singing Bowl Practitioner will play the Tibetan sequences that have been passed down through generations on large singing bowls that will surround your body. The deep soothing tones from the large bowls resonate with the body, the chakras and the brain waves, resulting in deep relaxation and a peaceful feeling, thus restoring balance to the mind and body.
Location: 33 Erskine Road, 01-05, Singapore 069333
Pranic Healing
Pranic Healing is a method of energy healing based on the fundamental principle that the body has an inherent natural ability to heal itself. The application of Pranic Healing is to remove the diseased, stagnant energies and to accelerate the recovery process by providing fresh energy to the affected parts of the physical body. This pranic therapy requires no drug, apparatus and physical contact as the healer works on the bio-field or energy body of the subject. It is not meant to replace conventional medicine but rather to complement and enhance it. The integrated approach of combining both processes helps to heal the physical body much faster, without any side effects.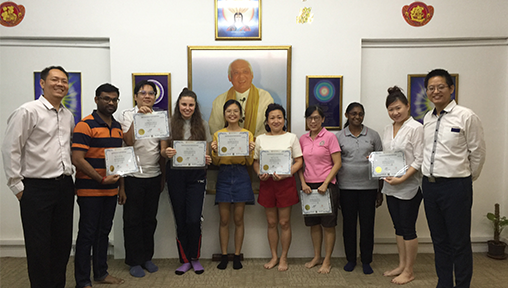 The Centre for GMCKS Pranic Healing conducts Energy Experiential Seminars and SuperBrain Yoga®. During The Basic Pranic Healing Course, participants, who must be at least 16 years old, will learn to feel energy and to heal on the first day itself. Pranic Healing claims to be able to prevent and alleviate a wide spectrum of ailments like a migraine, common cough and cold, headache, fever, sinusitis, asthma, backache and pains, arthritis, gastrointestinal ailments, high blood pressure, diabetes and more. It also helps to treat emotional and psychological problems like childhood traumas, phobias, stress, anxiety, grief, irritability, hysteria, anger, depression and addictions. So, it can help in various aspects of your relationships, financial and health conditions.
Superbrain Yoga ® is for anyone as young as 6 years old and works to improve your IQ, memory and concentration. It is a scientifically validated method that will help you energize your brain by synchronizing Alpha brain waves and enhance its sharpness and clarity. It is especially suited for kids and dramatic improvements are observed in those with Autism, ADD, ADHD, Down's Syndrome, Dyslexia, Autism, Asperger's syndrome, learning difficulties, Alzheimer's, poor memory, mild depression, and behavioural problems.
Location: 504, Jurong West Street 51, #04-209, Singapore 640504
Reiki Healing
Reiki healing, also known as energy healing, is a Japanese technique where practitioners use palm healing or hands-on healing to harness the energy of the universe and transfer it to the patient; this is done to reduce stress, induce relaxation, and most importantly, encourage healing whether emotional or physical.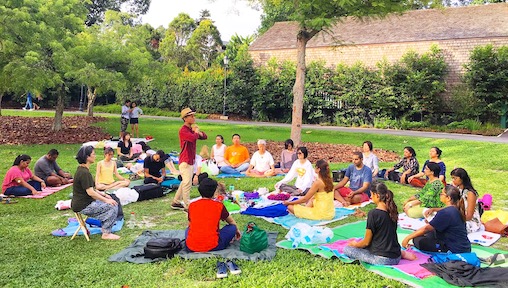 Ashoka is an international Holistic Practitioner in the fields of wellness, spirituality, new age and metaphysics. Ashoka is certified in numerous healing practices including Usui Reiki Healing, Akashic Records Consulting, Angel Card Reading and Healing, Angel Intuition, Tibetan Mantra Healing, and the Rites of the Munay-Ki Initiation.
In the realm of spiritual reading, Ashoka offers modalities such as Tarot Card and Oracle Card Reading as well as Akashic Records Reading which provide insights into earthly concerns like career and relationships; or more spiritual matters such as your life purpose, soul gifts, past lives and relationships. 
Ashoka's signature healing modality is his Eclectic Chakra Fine-tuning which combines different holistic tools such as crystals, colours, tuning forks and sacred mantras to clear energetic blockages and traumas, balancing the chakras and boosting your auric field once again. From the testimonials he has received, many people have walked away feeling revitalised with newfound energy. Occasionally, Ashoka also holds chakra ceremonies and outdoor group meditations during spiritually significant events such as Full Moons, Solstices and Equinoxes.
Contact Ashoka via Facebook, Instagram or call (+65) 9689 2610.
Tarot Card Reading
If you are looking for directions or answers, tarot card reading is aimed to give the seeker clarity. Whether its love, career or health, know what the obstacles and allies ahead and make better-informed decisions. These tarot card reading sessions also give a sense of ease and healing of mental stress which arises out of connecting to the big picture of your life.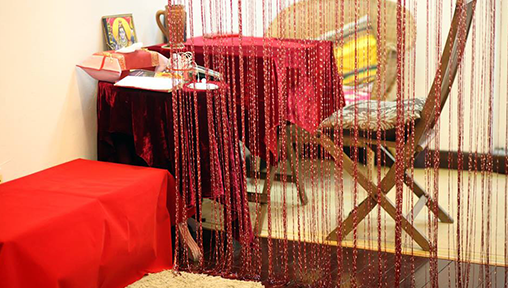 Tarot Mamta learnt tarot from a gypsy woman many moons ago and she has been reading cards for over 18 years since. Currently based in Singapore and with an international clientele providing private readings, online sessions and corporate events. She is passionate to share her love for tarot through her personalised tarot courses too. 
A typical tarot session starts with some generic questions and then moves on to some specific ones concerning a current life situation. Mamta helps you find information and answers using her Tarot Cards and their interpretations based on her intuition and experience. Depending on what emerges in a session, Tarot Mamta suggests certain cures for the healing of a particular life situation. This may involve the use of Crystals or certain Tarot Magic Processes uniquely evolved using nature. Tarot in Singapore also holds meditation classes and crystal healing sessions.
Location: Tarot Mamta is located at Central Grove Condo. For appointments, online Tarot Card Reading or to know more about how you can personally benefit from psychic guidance of Tarot cards. You may drop Tarot Mamta an email or call her at +65 9749 9287. 
Sensory Deprivation Floating Therapy
In a floating tank, all the stress and pressure that builds up in your body and mind over time melts away as you float effortlessly. For an hour or so, your mind is free from distraction and your body is free from gravity. You enter a deep meditative state, while the therapy works to reverse the harmful effects of stress. You feel lighter, clear-headed, and stretched out after, thanks to the powerful combination of reduced sensory input, weightlessness, and Epsom salt. Floating therapy regularly helps you manage stress better, boosts your fitness, and improves your health.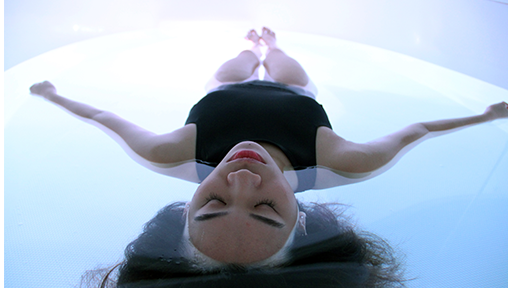 Palm Ave Float Club has six float pods, each housed in a private and spacious room, with your own shower and provision of fresh towels, earplugs and toiletries. Luxuriously spacious and comfortable Dreampod floatation tanks are designed to make you feel safe and get the deep rest you need. Afterwards, unwind with a view of lush greenery surrounding the Kallang Riverside. Stay as long as you like, leave feeling brand new.
Floating fast tracks your brain into the theta state and as you gain greater access to your right hemisphere, it boosts creativity and problem-solving skills. With reduced sensory input, your mind is also more receptive to new ideas and so this is great for anyone trying to kick addictive habits. Their clients include working professionals who wish to relieve stress, athletes, meditators, and people with sleep problems. Anyone who wishes to cultivate mental discipline or focus would benefit greatly from floating, as it provides the perfect environment to examine your thought patterns.
Location: 66 Kampong Bugis, Level 5, Singapore 338987