Want to send someone a care package or a gift that says 'I'm thinking of you'? While the Circuit Breaker may be coming to an end, social distancing and working from home are with us for longer! This means you'll get ample opportunity to send gifts and care packages for your loved ones. Whether it's to cheer them up or to say congratulations on a special occasion, these care packages and beautiful gifts will make anyone's day.
From the island's most thoughtful gift hampers to bath bombs, fragrances, and self-care kits, these are our favourite care packages and presents to send out!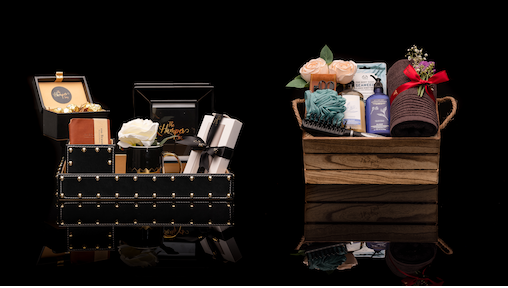 Are you looking for a gift hamper or care package in Singapore but want something unique and personalised? The Hamper Story started off as a passion project to provide more than assembly-line gifts and care packages to people on the red dot. Today, this local gifting company sells some of the most adored hampers in the city, as personal or corporate gifts. 
The Hamper Story doesn't just throw products together, these gift hampers are made of well-curated brands and thoughtfully selected items that the recipient will be sure to enjoy. Want something more personalised? Simply, ask the team for ideas, and don't forget to request that hand-written note! Small, personal touches make The Hamper Story a special gifting destination. You'll find a range of hampers that are suited for every type of recipient. 
Try Desktop Desire, a care package that includes key essentials for every working man(or woman!). A designer black leatherite tray set comes with a Hooga photo frame, ceramic mug, Von Braun Notebook, Samsung Power Bank -10000 mAh, Ferrero Rocher chocolates and fairy lights.
For a more feminine vibe, order the Fifty Shades of Pink gift hamper. It is encased in a wooden multipurpose basket with a mix of bath bombs, a manicure set, face mask, bath towel, body lotion and shower gels by Bath and Body Works. There's even a fragrant wax diffuser included!
If you have a new mama to send out a gift to or are looking for a baby shower gift, you have to check out Mamma Bella. A pampering treat consisting of Organic Mother's Milk Tea, Protein Bakeshop Truffles, Shower Cream, Shower Butter, along with plenty of love for the baby including bath duckies, rompers, a swaddle and more! The Mamma Bella hamper also comes in a multipurpose wooden crate that can be used later to store baby items too!
The best part? The Hamper Story makes hampers that people actually use! Gone are the days of receiving gift hampers with low quality or unknown brands and items. The Hamper Story especially curates quality produce, so your recipient will enjoy every bit of their gift. Furthermore, in order to promote homegrown businesses, they actively include local and start-up brands in their gift hampers. The Hamper Story also encourages multi-use of packaging! Return a wooden crate or basket and get S$10 off your next care package or gift hamper order.
As the one-stop-shop for gift hampers curated with premium goods and a luxe presentation, The Hamper Story needs to be on speed dial for all of your special occasions. And, if you need a different hamper or have a special request, just give them a call at (+65) 81810813 and they'll be happy to put together a gift that you'll love!
Want to send a care package in Singapore that uplifts someone's mood? Noel Gifts is the leading flowers and gifts company in Singapore, dedicated to bringing people closer with creative and quality flowers and gifts - for all seasons and reasons! 
With more than four decades of experience in the hampers, flowers and gifts industry, their expertise includes conceptualising, designing, sourcing, packaging and finally delivering these special gifts and floral arrangements.
You can shop for a range of nourishing gifts and heartfelt surprises at Noel Gifts. Whether it's for friends, family or colleagues that are working from home, you will find quality produce, bespoke gourmet brands in packaging that was made to please!
For instance, the Antioxidants Booster is perfect for overall health and contains just the right nourishing nutrients and antioxidants, all wrapped up in a beautiful wellness gift basket. For those looking for a low-sugar option, consider the Revitalise Wellness Hamper, which is filled with low sugar treats and nutritious delights, accompanied by radiant flowers of joy. 
You can also gift the Organic Harvest Hamper, which contains all-natural flavours of fresh fruits. And, for those searching for care packages with healthy breakfast options, you'll love the Organic Breakfast gift hamper, a medley of amazing all-natural treats.
Looking for something a little different? Don't worry, you can shop a huge range of care packages, wellness baskets, gourmet gift hampers or chocolate gifts on noelgifts.com! For a more personalised gifting service, simply WhatsApp (+65) 8666 9735 or email [email protected] with your needs.
A sister duo with a love for all things sweet started "Sweet Surprises" - fun, unique gift boxes containing a sweet surprise in every box, perfect for an experiential gift or for various celebrations!
Sweet Surprises offer two types of boxes. The Smash Boxes, which are customisable, come with a Smash or Pinata Cake made of chocolate. The box will then be filled with other sweet treats; you can choose from marshmallow overload with loose gummies, decorative chocolates, and an assortment of packaged candies or chocolates.
Imagine receiving this super fun gift box, smashing the cake using a mallet provided, and finding lots of sweet surprises hidden inside! A personalised message in a small tube can be included for the receiver; could be a birthday message or even a gender reveal surprise. You can also hide a printed photo and red packet or small-sized gift within the smash cake.
Their other offering - themed Sweet Boxes - make the perfect gift or self care indulgence pack. They include the Netflix Night Box for cosy movie nights; Chocolate Bouquet Box for chocoholics; and the best-selling O.M.G. Box for the ultimate sugar high!
If you know a tea lover, consider the Tea Lover Box featuring ethically-sourced tea from The Chai Box, and gluten-free, non-GMO Deanan Gourmet Popcorn imported from the USA. In fact, Sweet Surprises offer a wide range of candies and chocolates imported from the U.S. that are not readily available here.
Order online with free delivery islandwide. For enquiries and customisation requests, Whatsapp (+65) 8228 3745 or via DM on Instagram @sweetsurprises.sg.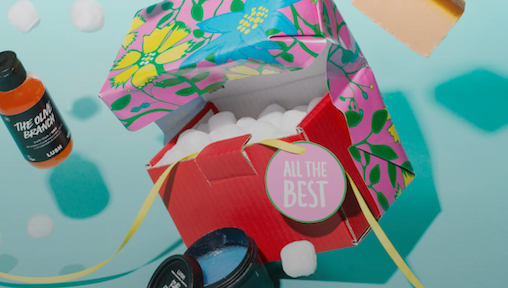 Know someone serving quarantine at a hotel or staying at home to keep infection at bay? There is literally nothing more relaxing than a bath bomb swirling away in a bathtub! 
Choose your next care package from the range of gifts by our favourite bath and shower-product maker, Lush. Starting from as low as S$35, you can pick a mix of refreshing products that can lift the mood like no other.
Take a look at the Splash Gift Set, a selection of five refreshing shower products that will have your recipient swooning with joy! A perfect ethical gift that allows them to emerge refreshed, washes the body and hair and leaves them truly uplifted.
For a gentleman, we'd highly recommend getting the Dirty Set that includes two refreshing minty-to-smell Shower Gel and Body Spray, this handmade care package would be great for anyone who wants to stay super fresh. With the classic Lush Dirty scent for shower and body, it will certainly help them to refresh. 
Pssst...don't forget to add that bath bomb!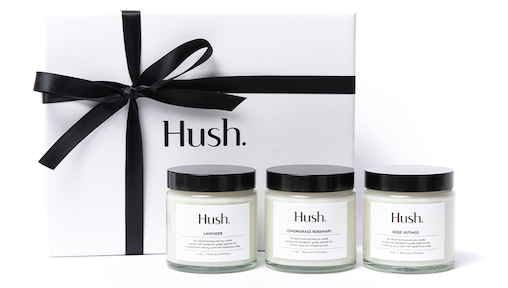 Hush Candles should be on your list of care packages to send to a loved one, no matter the occasion. Hand-poured and hand-crafted in small batches, Hush uses all-natural ingredients and therapeutic grade essential oils. This boutique fragrance studio based in Singapore focussed on producing high-quality soy candles, essential oil blends and home fragrances at an easy-on-the-pocket price. All of their products are 100% natural with no chemicals or synthetics.
Hush also sells a range of gift sets that are perfect for any occasion or celebration. The Three Candle Gift Bundle will be enjoyed by any candle lover. This gift set contains three small candles of your choice, packed in a large gift box. Take your pick and select from their range of 10 different candle scents.
Alternatively, enjoy the flexibility of building your own gift or care package. Build your own gift set from scratch by choosing the products you'd like to include. All items will then be packed in either a small or large gift box, depending on the size of all the items. They will also come with ribbon and stuffing paper!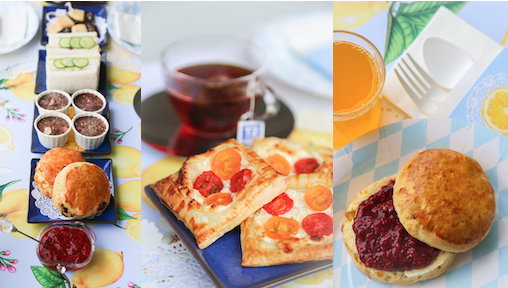 Want to send a care package for the whole family to enjoy together? Fusspot and Foodie is Singapore's first kid-focused brand that is on a mission to make healthy eating easy and fun!
Founded by Tanya Soman, a Singapore based designer turned chef-entrepreneur, F&F have a range of ready-to-eat, convenient and healthy, family-friendly food for the pickiest palates!  Think nut-free spinach pesto mini pizzas or their best-selling hormone and antibiotic-free baked chicken tenders and hidden-veggie chicken meatballs! For a healthy treat, bake your own flour-less, egg-less, dairy-free, and sugar-free cookies with the almond chia cookie dough.
Fusspot and Foodie takes special pride in creating products that do not contain any unhealthy oils, artificial flavours, food colour, preservatives, refined sugar or msg. 
Organise a tea party for your loved ones in your balcony or garden with Fusspot and Foodie's Family Tea Party Pack. Buttery scones with homemade chia jam (sugar-free), freshly baked tomato tarts, dainty finger sandwiches and a gorgeous dessert box, with homemade 'tea-bag' cookies and decadent vegan chocolate cupcakes from Roa, will make it the best Circuit Breaker party ever! Or take things up a notch by hosting a Zoom party with your friends and family by ordering tea party sets for the entire group.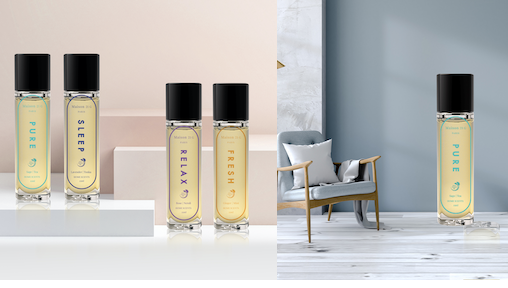 With everyone spending so much time at home, they're sure to appreciate gifts for the house that spell luxury and comfort. Bespoke Parisian haute couture perfume house Maison 21G have recently launched their range of 100% natural scents that are especially created for the home. This exclusive collection of home scents purifies the air and uplifts the mood with delightful all-natural
Fragrances - perfect to drive our Circuit Breaker blues away! Blended from active high-quality essential oils such as sage, mate tea, peppermint and lavender, each scent has a minimum 80% alcohol content for cleanliness and protection. 
The four pure essential oils-based scents contain active ingredients to counteract both germs as well as unpleasant smells in the home and feature the proven relaxation benefits of aromatherapy to comfort the mind, body, and soul.
Worried about the little ones in the house? 100% eco-friendly, these scented mists are also suitable for children and those with allergies. Choose from a range of four blissful fragrances - 'Fresh' with ginger and mint, 'Pure' with sage and tea, 'Relax' with neroli and rose, and finally 'Sleep' with lavender and tonka.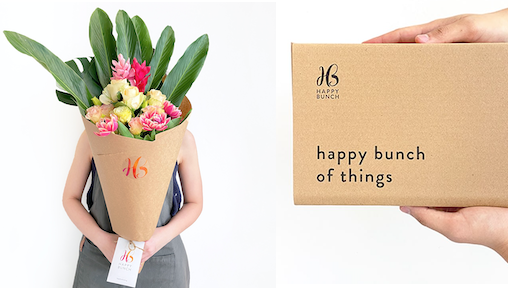 Send thoughtful flowers and gifts to your loved ones for any reason, any occasion - #JustBecauseLove!
Happy Bunch who've made floral and care packages as much fun for the gifter as they are for those you receive them, have a range of options to lighten Circuit Breaker blues!
No frills, just flowers and plenty of them, the DIY Floral Project allows for the giftee to unleash their creativity and get that much-deserved boost of joy. These DIY flowers, arrive unarranged and are perfect as a floral project for enthusiasts who love to do it themselves. Expect 10-15 stems of mixed flowers and foliage along with flower food and a simple care guide. The flowers are curated to fit an overall theme and colour palette, so don't worry as even a novice at flower decoration will be able to put them together beautifully in a vase!
Want something more? Happy Bunch also sells Customizable Gift Boxes and Care Packages where you can design the gift for a particular occasion or personality. It's as simple as purchasing the base box and selecting the add-ons to curate your very own, one of a kind gift. The customisable Kraft Brown box comes with stuffing and ribbon and starts at a fee of $15. Each add-on is available at a top-up fee and you can choose from a range of chocolates, tea, candles, beauty products, notebooks, pens and plenty more. Thoughtful and completely customizable, we love how you get to decide how much to spend on each gift box - big or small!
The serious business of mixology and bartending aside, GudSht is serving up fun puns and whimsical-themed bottled cocktails. A label born out of the pandemic and determined to survive the hard-hit F&B industry while providing genuine cheer to locals, they believe that GudSht comes to those who wait. 
With a mantra to provide warmth and goodwill between friends, family and business associates GudSht has the most interesting bottled cocktails ready to be delivered while we all practice social distancing. Whether you're celebrating a friend's birthday virtually, sending your staff and colleagues care packages, or sending a gift to your business associates to remind them of your strong relationship even in bad times, GudSht delivers.
Unicorn Barf, anyone? Made with a base of Roku Gin, Campari, homemade yuzu rose infusion, butterfly pea syrup infusion, honey, plain bitters, and sprinkled with silver glitter, this cocktail is refreshing and glamorous. Bubble tea fans can opt for the Mao Cha made with Chita Single Grain Whisky, freshly brewed Thai tea and Crystal Red Jelly Pearls. They even have a Mao Cha Nude version sans any milk and made with Japanese Haku Vodka. Vino lovers will be delighted to know that GudSht even offers the classic sangria aptly named Sangrila Utama Red and White.
There's an incentive to gift GudSht bottles cocktails too! With every purchase, you'll receive a #payitforwardsg card where you receive a significant discount if you choose to order GudSht for your fellow colleagues, friends or family.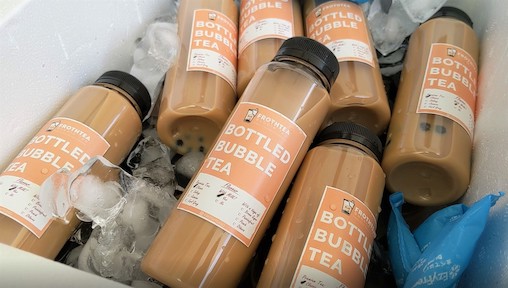 FrothTea Bubble Tea is Singapore's First Bubble Tea live station caterer! 
As pioneers in the Bubble Tea catering industry and having served at plenty of prominent locations and clients, they know what it takes to serve up that delicious bottle of bubble tea. 
All of their products are directly flown from Taiwan, are certified Halal and can be delivered as a care package or gift!
Choose from a variety of flavours including Classic Milk Tea, Green Milk Tea, Oolong Milk Tea, Passionfruit Tea, Brown Sugar Milk Tea and Brown Sugar Fresh Milk. All of the bottles come at 50% sugar level unless otherwise stated.
You also get complimentary pearls with each purchase, but these are packed separately so they don't go soggy. How's that for a quintessential care package in Singapore!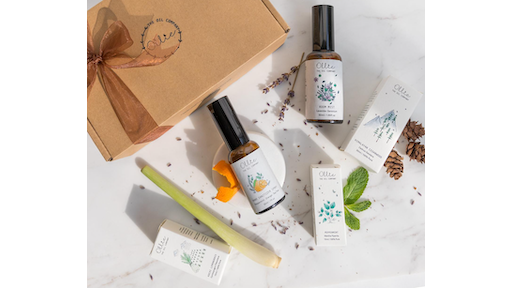 Have a friend that would love an essential oil gift? Then you should definitely try homegrown brand Ollie's products for a care package in Singapore.  
This brand is on a mission to make the best quality essential oils accessible while putting people and the planet first. Although Ollie the brand was launched recently, their founder, Rithika, hails from a family of essential oils producers who have been doing this for 100 years!
This growing company sells 100% pure essential oils that are either sourced directly from local farmers and distillers or produced by them– ensuring quality raw materials. 
In an effort to help people better harness the power of essential oils, Ollie's product line also includes oil-based products. The brand's hand sanitiser spray, mosquito repellent and yoga mat sanitiser are free of nasty chemicals and safe to use for adults or children. Need more? Just take a look at the countless reviews and you'll know their products are as effective and gorgeous on the inside, as they look! What's more, these are also some of the most affordable essential oils and wellness products we've seen in Singapore!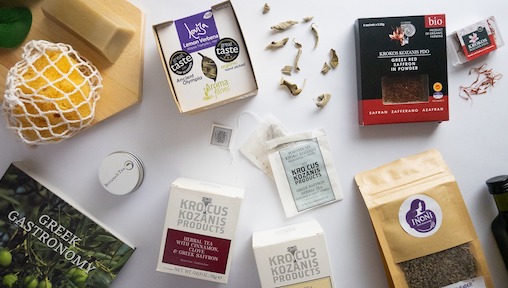 Botana&Tea are known for their carefully curated series of products and gifts featuring Greek products. The sets they sell offer relaxing, calming and caffeine-free teas such as Greek Saffron Herbal Tea, organic Greek Mountain Tea, and organic Greek Lavender Tea; paired with assorted honey, organic Greek herbs and organic Greek red saffron.  For more options, there are gifts that are paired with high-quality teawares and mugs. They also customised gifts based on a customer's request, for both individual and corporate needs.
Give the gift of wellness as a care package this year, with high-quality products from Greece that are mostly organic and sourced from established cooperatives, small-scale producers as well as farmers that practise sustainable and environmentally-friendly farming, and have a lower carbon footprint. These wellness products have been handpicked and hand-packed, as opposed to being mass-produced in industrialised areas, all in an effort to be more conscious of the environment.
Botana&Tea also offers Tisane Teas which are caffeine-free and specially infused with Greek red saffron and selected herbs. They come in a variety of flavours including rosemary and thyme, mint and lemongrass, and apricot and mango. 
Shopping for someone else but not sure what to give them? Give them the gift of choice with a BOTANA&TEA Electronic Gift Card. Gift cards are delivered by email and contain instructions to redeem them at checkout.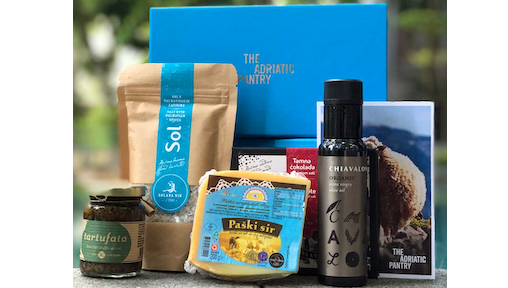 How about a care package or a gift hamper from the best natural family farms and vineyards of the Adriatic Coast? The Adriatic Pantry connects people in Singapore to natural food finds from Croatia and the families that make them!
The unspoiled flavours of the Adriatic are captured through natural ingredients and methods. Adriatic Pantry sell these natural food finds bringing you the best products in their class.
The Adriatic Care Package contains artisanal products such as award-winning natural food and wine from small family producers. 
Look forward to Tartufata Gourmet Truffle Spread, Sea Salt with Dalmatian Spices, Pag Sheep Cheese, Dark Chocolate with Fleur de Sel, Chiavalon Organic EVOO, all wrapped in a premium gift box with a personalized gift card. Want some of the best quality wine in the world? Simply add a bottle of Natural White or Red wine to your hamper (at extra cost) and make it a care package that is sure to please!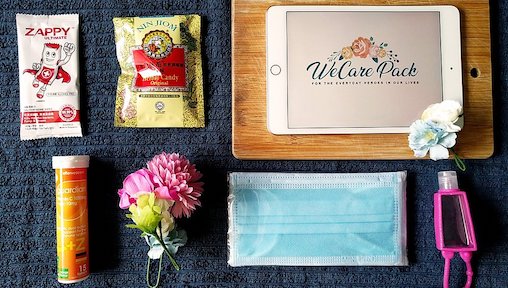 The WeCare Pack is all about using care packages to say thank you to those in the frontline in the fight against COVID-19. The pandemic has impacted various communities, lives and businesses. While many of us are able to stay at home, the essential workers are keeping Singapore going. Our parents, spouse, friends or neighbours have to answer to their call of duty just to make sure we are all safe.
A care package is a small gesture of gratitude from the bottom of our hearts to show that together we can overcome, simply because we are #sgunited. Think of this like an anti-virus kit that we need to be strong and healthy at all times.
Continuing to work from home and not going to see your colleagues anytime soon? Send a gift pack to a co-worker anywhere in Singapore and in the world.