While the Circuit Breaker may be coming to an end, social distancing is not yet a thing of the past. Some measures are easing but social gatherings are still prohibited and visiting has been restricted to household members and parents only for the foreseeable future. Even work from home seems like it's going to last a little longer.
So, knowing that physical meet-ups are not going to happen anytime soon, there are still ways to show we care and are thinking about others.
Whether for loved ones, friends, business associates, colleagues or even for some self-care, here some thoughtful gifts and care packages in Singapore to show just how much you care.
The serious business of mixology and bartending aside, GudSht is serving up fun puns and whimsical-themed bottled cocktails. A label born out of the pandemic and determined to survive the hard-hit F&B industry while providing genuine cheer to locals, they believe that GudSht comes to those who wait. 
With a mantra to provide warmth and goodwill between friends, family and business associates GudSht has the most interesting bottled cocktails ready to be delivered while we all practice social distancing. Whether you're celebrating a friend's birthday virtually, sending your staff and colleagues care packages, or sending a gift to your business associates to remind them of your strong relationship even in bad times, GudSht delivers.
Unicorn Barf, anyone? Made with a base of Roku Gin, Campari, homemade yuzu rose infusion, butterfly pea syrup infusion, honey, plain bitters, and sprinkled with silver glitter, this cocktail is refreshing and glamorous. Bubble tea fans can opt for the Mao Cha made with Chita Single Grain Whisky, freshly brewed Thai tea and Crystal Red Jelly Pearls. They even have a Mao Cha Nude version sans any milk and made with Japanese Haku Vodka. Vino lovers will be delighted to know that GudSht even offers the classic sangria aptly named Sangrila Utama Red and White.
There's an incentive to gift GudSht bottles cocktails too! With every purchase, you'll receive a #payitforwardsg card where you receive a significant discount if you choose to order GudSht for your fellow colleagues, friends or family.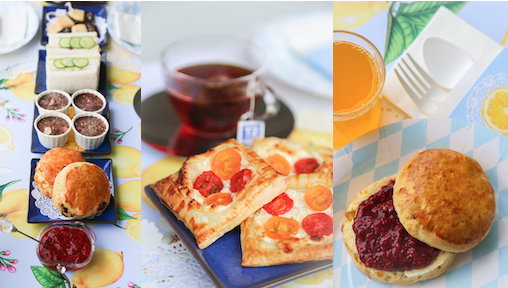 Here's something for the whole family to enjoy together. Organise a tea party for your loved ones in your balcony or garden with Fusspot and Foodie's Family Tea Party Pack. Buttery scones with home-made chia jam (sugar-free), freshly baked tomato tarts, dainty finger sandwiches and a gorgeous dessert box, with home-made 'tea-bag' cookies and decadent vegan chocolate cupcakes from Roa, will make it the best Circuit Breaker party ever! Take things up a notch by hosting a Zoom party with your friends and family by ordering tea party sets for the entire group at a discount.
Craving some good old comfort food for family movie night instead?? Make Netflix with the family extra special and order in the Fusspot and Foodie Movie Night Munchies meal. A 4-course movie inspired meal that includes crunchy organic popcorn, juicy baked chicken wings /or/ falafels, 'Bollywood' toasties and DIY Ice-cream sandwiches. Perfect for virtual movie nights and sleepover pyjama parties with your friends too!
And don't just stop there. If you are running out of ideas on what to cook for the fam-jam, order in some of Fusspot and Foodie's best sellers like the Baked Chicken Tenders, Blackbean Brownies, Cardamom and Cranberry Banana Bread or Baked Chicken Meatballs with hidden veggies! What's more, these can be stocked up in the freezer for months so you never have to wonder what's for dinner again.
Pssst….With every family meal ordered, you support a family in need. Through a collaboration with Daughters of Tomorrow, Fusspot & Foodie use a portion of sales to sponsor healthy groceries for the families of single mums affected by the Covid-19 pandemic and economic slowdown.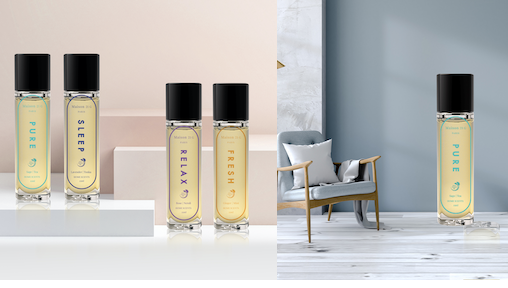 With everyone spending so much time at home, they're sure to appreciate gifts for the house that spell luxury and comfort. Bespoke Parisian haute couture perfume house Maison 21G have recently launched their range of 100% natural scents that are especially created for the home. This exclusive collection of home scents purifies the air and uplifts the mood with delightful all-natural
Fragrances - perfect to drive our Circuit Breaker blues away!
Blended from active high-quality essential oils such as sage, mate tea, peppermint and lavender, each scent has a minimum 80% alcohol content for cleanliness and protection. 
The four pure essential oils-based scents contain active ingredients to counteract both germs as well as unpleasant smells in the home and feature the proven relaxation benefits of aromatherapy to comfort the mind, body, and soul.
Worried about the little ones in the house? 100% eco-friendly, these scented mists are also suitable for children and those with allergies. Choose from a range of four blissful fragrances - 'Fresh' with ginger and mint, 'Pure' with sage and tea, 'Relax' with neroli and rose, and finally 'Sleep' with lavender and tonka.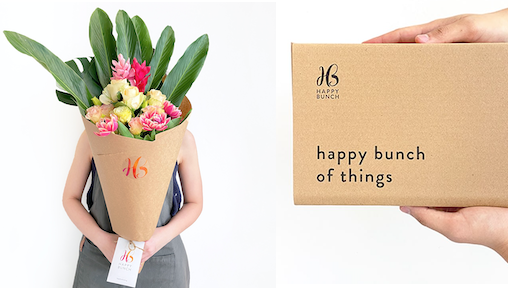 Send thoughtful flowers and gifts to your loved ones for any reason, any occasion - #JustBecauseLove!
Happy Bunch who've made floral and care packages as much fun for the gifter as they are for those you receive them, have a range of options to lighten Circuit Breaker blues!
No frills, just flowers and plenty of them, the DIY Floral Project allows for the giftee to unleash their creativity and get that much deserved boost of joy. These DIY flowers, arrive unarranged and are perfect as a floral project for enthusiasts who love to do-it-themselves. Expect 10-15 stems of mixed flowers and foliage along with flower food and a simple care guide. The flowers are curated to fit an overall theme and colour palette, so don't worry as even a novice at flower decoration will be able to put them together beautifully in a vase!
Want something more? Happy Bunch also sells Customizable Gift Boxes and Care Packages where you can design the gift for a particular occasion or personality. It's as simple as purchasing the base box and selecting the add-ons to curate your very own, one of a kind gift. The customisable Kraft Brown box comes with stuffing and ribbon and starts at a fee of $15. Each add-on is available at a top-up fee and you can choose from a range of chocolates, tea, candles, beauty products, notebooks, pens and plenty more. Thoughtful and completely customizable, we love how you get to decide how much to spend on each gift box - big or small!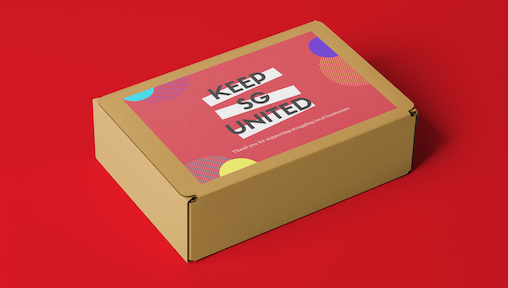 The Keep Singapore United gift box is a thoughtful care package that lets you fill two needs with one deed. While spreading joy to the recipient, you are also supporting struggling small businesses in Singapore.
Each gift box contains a carefully curated assortment of goods from local businesses from various categories. These include local taste such as snacks, chocolates, sauces and spices; local drinks such as craft coffee and artisanal tea; local art such as stickers, mini posters, pins and postcards; local skincare products; and local lifestyle products such as tote bags, notebooks and coasters.
Show your appreciation for your team, spread the love to family and friends, and #supportlocal! They offer islandwide delivery in Singapore, delivered with love by our very own taxi driver uncles and aunties.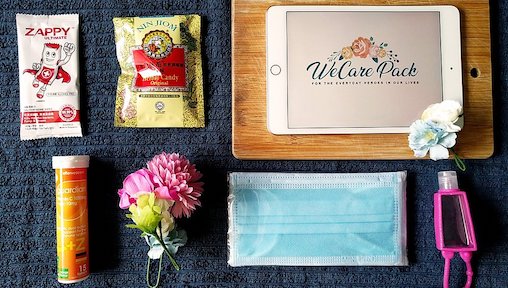 The WeCare Pack is all about using care packages to say thank you to those in the frontline in the fight against COVID-19. The pandemic has impacted various communities, lives and businesses. While many of us are able to stay at home, the essential workers are keeping Singapore going. Our parents, spouse, friends or neighbours have to answer to their call of duty just to make sure we are all safe.
A care package is a small gesture of gratitude from the bottom of our hearts to show that together we can overcome, simply because we are #sgunited. Think of this like an anti-virus kit that we need to be strong and healthy at all times.
Continuing to work from home and not going to see your colleagues anytime soon? Send a gift pack to a co-worker anywhere in Singapore and in the world.