F&B
Bubbles, Wines and Spirits: The Best Alcohol Finds and Alcohol Delivery in Singapore
Published Date
: 29 Sep 2023 10:00

The Latest Alcohol Finds and Alcohol Delivery in Singapore. Here's a list of the latest Champagnes, Wines, Whiskies, Gins and more
Gin, Whisky, Wine, Champagne… Do you look forward to new alcohol releases and launches every month? As we're introduced to the latest beers, wines and spirits of 2023, We've compiled a list of the latest alcohol and the best alcohol delivery places in Singapore for you to try out!
From champagne and wines to all kinds of spirits—gin, whisky, tequila, vodka, rum—here are the exciting new alcohol to get your hands on!
The Latest Alcohol Finds and Alcohol Delivery in 2023 
The Macallan introduces The Macallan Colour Collection, a new range of exceptional age statement whiskies celebrating the brand's commitment to natural colour and reflecting the influence of sherry seasoning. The collection, which is a global travel retail exclusive, features a new visual identity inspired by the brand's rich heritage and spiritual home, The Macallan Estate, highlighting its intrinsic connection to nature. 
It was also created in collaboration with visionary US graphic designer David Carson, who took inspiration from Jerez de la Frontera, Spain, a singular land of historic vineyards and fine wines where The Macallan's sherry seasoned oak casks are crafted. Nestled by the vast Atlantic Ocean, Jerez boasts a land of extraordinary beauty, characterised by hot summers, resilient vineyards, and exquisite wines. It is in this remarkable place that The Macallan's oak casks are seasoned with sherry, an indispensable element in crafting exceptional single malt whisky adorned with a remarkably radiant natural colour.
The Collection is a celebration of The Macallan's commitment to Natural Colour and Sherry Seasoning. The Colour Collection 15 Years Old showcases whisky that has been aged in American oak casks, perfectly complemented by a subtle addition of European oak. The oak casks used for The Macallan Colour Collection 15 Years Old are seasoned with sherry wine from Jerez. With flavours of citrus, vanilla and baked peaches, the whisky is a natural beech colour - the outcome of our new make spirit and exceptional oak casks working harmoniously together over the years.
The Macallan Colour Collection 15 Years Old is priced at SGD224.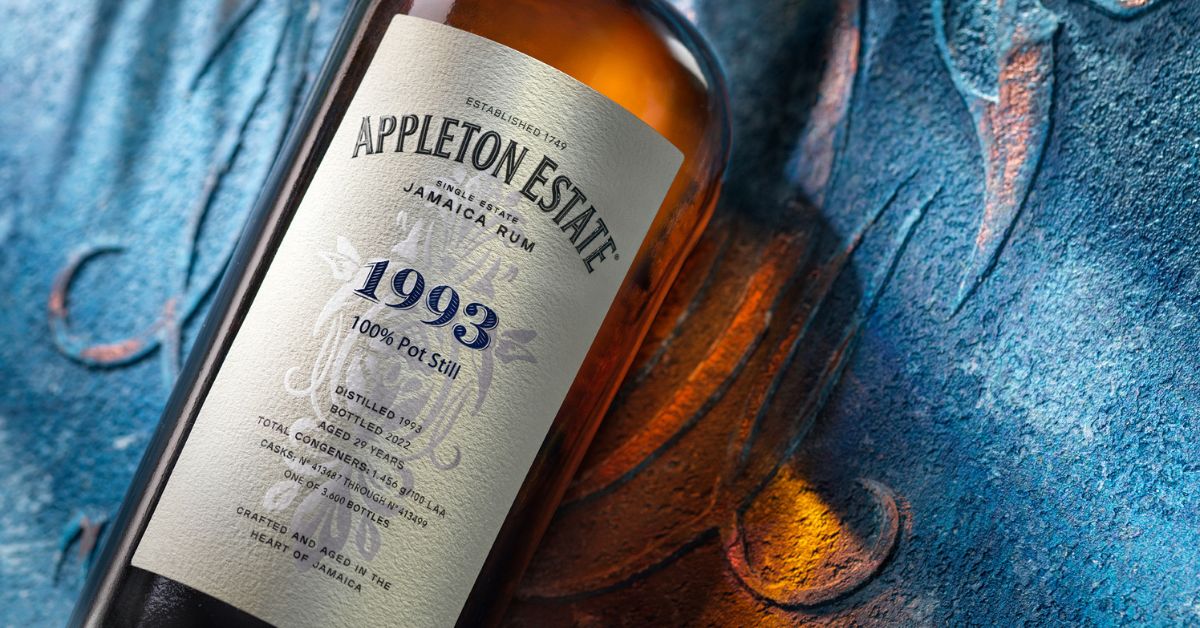 If you're a rum connoisseur in search of the ultimate full-bodied liquor, look no further than the Appleton Estate Hearts Collection 1993 and 2002. Crafted by the renowned Master Blender Joy Spence in collaboration with rum expert Luca Gargano, these single marque pot-still rums are an extraordinary rarity aged for over 20 tropical years.
With only 13 and 20 barrels of the 1993 and 2002 vintages, respectively, these limited-edition releases are highly coveted by rum collectors worldwide. Each expression boasts a distinct and exquisite flavour profile, from the warm butterscotch and honeyed vanilla of the 1993 to the vibrant orange blossoms and smooth honeyed taste of the 2002. 
Packaged in unique bottle designs, these ultra-premium rums offer an unparalleled rum-tasting experience and showcase the exceptional craftsmanship of Appleton Estate. Don't miss the chance to get your hands on these prized bottles and elevate your spirits collection to new heights.
The Hearts Collection 1993 and 2002 are now available in Singapore with purchases exclusively via Campari Group's RARE Division at the suggested retail price of $560 and $460, with only 80 out of 3600 and 120 out of 5600 bottles respectively for the 1993 and 2002.
For purchase and product sampling enquiries, please contact Campari Group RARE Division's Sales Executive, Cathy Sun at [email protected].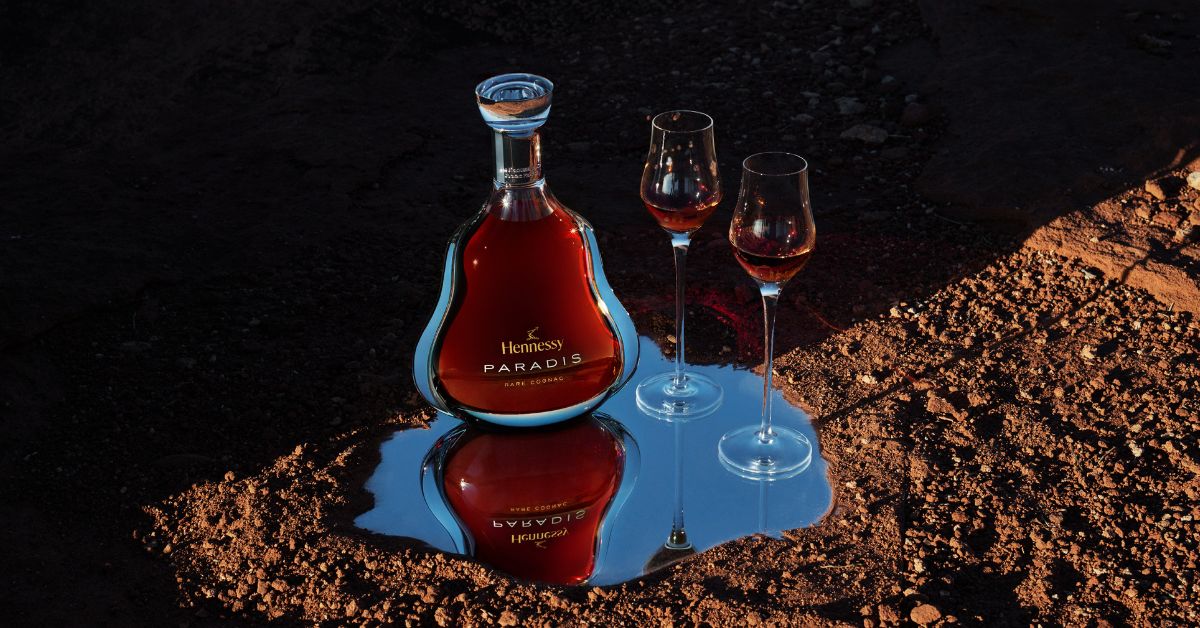 Introducing Hennessy Paradis ($1,656), the newly launched crown jewel of cognac that is set to elevate your special occasions to new heights. Crafted with passion and inspired by the harmony of music, Hennessy Paradis embodies timeless elegance and sophistication that is sure to impress even the most discerning connoisseurs.
With its precise blending method and extensive maturity, this outstanding cognac provides an unsurpassed opulent experience. Hennessy Paradis presents a symphony of flavours that dance on your palate, from its seductive presentation to its flawlessly balanced blend.
Hennessy Paradis is a work of art that delights the senses with its lovely notes. The eaux-de-vie's stunning amber-gold colour and rich tints are the result of it being matured entirely in very old barrels. A bouquet of floral fragrances fills the air as you lift the glass to your nose, complemented by the subtle essence of jasmine. Subtle undertones of cinnamon and exotic fruits enhance the olfactory experience by adding complexity and depth.
Whether you're celebrating a milestone, hosting a gathering, or simply indulging in a moment of pure bliss, Hennessy Paradis is the ultimate choice. Immerse yourself in the opulence of this exquisite cognac and create unforgettable memories with every sip.
Available exclusively at Crystal Wines located at CapitaSpring.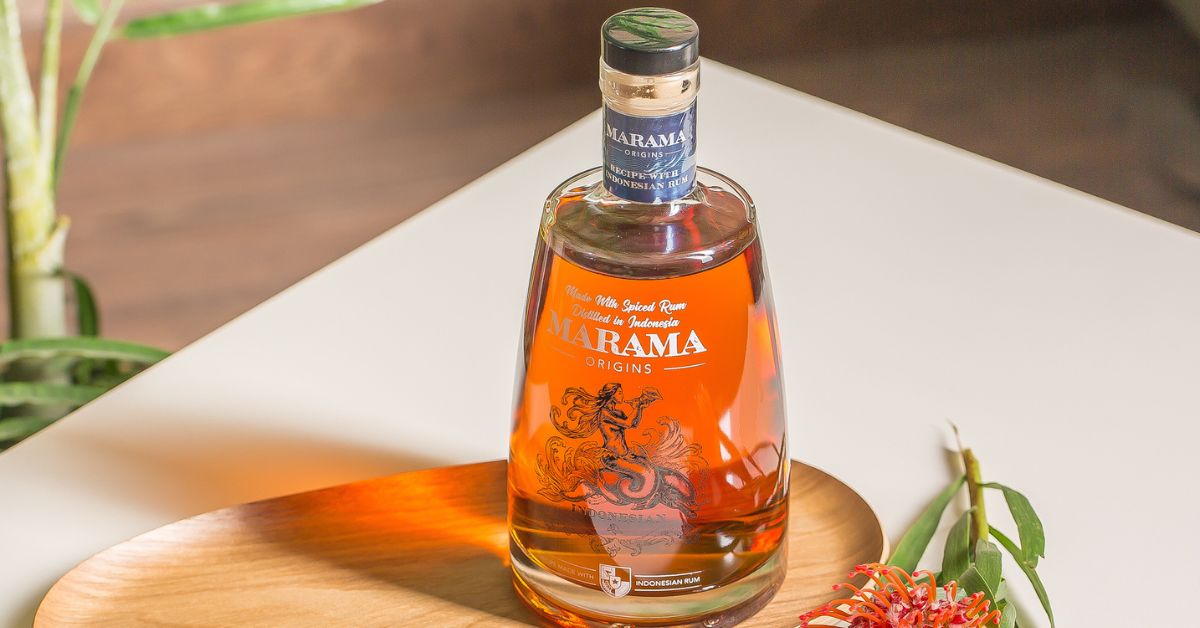 Marama Origins Indonesian Rum is the result of the integration of the key elements of the Indonesian archipelago: sugar cane, the climate and the volcanic soil. 
The harvesting of sugar cane and the island's tropical climate, combined with heavy monsoon rains that penetrate into the very depths of the volcanic rock soil, creates the ideal conditions for producing rum with the very best raw materials.
Marama Origins Indonesian Rum is distilled in a system of continuous columns, which results in a complex product with multiple layers of flavours. The alcohol is aged for several years in American oaks barrels. During the production process, extracts from exotic plants and fruits characteristic and native from the area are added, to give unique aromas and flavours.
Made with unique indigenous ingredients and special local flavours such as Galanga Root (Blue Ginger) and Vanilla, Marama Origins Indonesian Rum has sweet notes with a hint of spice, making it easy to drink - even on the rocks! 
Marama Origins Indonesian Rum is available at Cuba Libre or on ECWines.Sg. 
Celebrate this auspicious season and say "cheers!" with the E. Guigal Condrieu La Doriane. La Doriane, produced from the top 5 terroirs of this renowned appellation, is a very robust wine with a wide variety of nuanced scents - round, rich and full-bodied on the palate with a beautiful freshness that creates harmony. It has a pleasant light acidity that is well balanced with its round fleshy fruitiness. 
These priceless bottles have received meticulous attention at every stage of the process, from the vine to the cellars, and are as uncommon as they are valued. They are the only living representation of the legacy and inspiration of centuries of viticulture in a unique terroir.
Get your hands on the 2020 E. Guigal Condrieu La Doriane via wine delivery on Grand Vin's website. 
With the upcoming Chinese New Year and the beginning of the GST hike, check out Vin Geek's Anti-Inflation sale to enjoy the best savings for alcohol in Singapore this January. Get the best bargains on a huge variety of wines for CNY with up to 70% off selected wines and Buy 4 Get 2 Free Special - explore their curated selection of red wines, white wines, and sparkling wines. With selected wines priced as low as under $30 such as the Santa Cristina Cipresseto Rosato Toscana IGT ($19) and Pala Chiaro di Stelle Rosé 2007 ($29). 
Besides huge savings on wines, the bar & retail space is also having a 30% off on selected speciality goods in-store including brands such as La Melva Rosa and Rosebud Preserves. Visit Vin Geek's website for alcohol delivery in Singapore.
With their limited edition gift collection, Rémy Martin Cognacs invites you to take a sip of remarkable harmony as the Lunar New Year rapidly approaches.
Toast to a Joyous New Year with the Rémy Martin 1738 Accord Royal Harmonia Limited Edition Gift Pack (S$118), which is currently available on Lazmall. It includes a gorgeous branded shaker and is packaged in a glittering gold gift box.
Give the Gift of Longevity and Tradition with the Rémy Martin XO Harmonia Limited Edition (S$327), which contains the classic Rémy Martin XO decanter inside a crimson box that is cleverly designed to open into the shape of a fan. Available now on LazMall for alcohol delivery in Singapore. 
Glenfiddich, the World's Most Awarded Single Malt Scotch Whisky, has teamed up with award-winning illustrator Zeng Yixin to create four limited editions of Chinese New Year gift packs. Incorporating the renowned Glenfiddich Stag (福鹿), each box chronicles a series of travels taken to create a memorable Chinese New Year - a perfect gift for the auspicious celebration. 
The gift sets feature Glenfiddich branded whiskey glasses and the Reserva Rum Cask 21 Year Old, 12, 15, and 18 Year Old expressions. The limited edition Chinese New Year gift sets are available at bit.ly/glenfiddichcny for alcohol delivery in Singapore, the Glenfiddich Lunar New Year Pop-up and authorised retailers.