beauty
Bridal Facials: Get That Pre-Wedding Glow
Published Date
: 30 Apr 2019 10:00

Get ready for your big day with a pampering bridal facial to achieve gorgeous glowing skin.
Pre-wedding jitters are normal and stress from planning your dream wedding can take a toll on your body, especially your skin. Forgetting to hydrate yourself can cause dry skin while mental stress could trigger acne breakouts. Every bride wants to look and feel her best on her special day. There's nothing like a pampering bridal facial treatment at a salon or spa to calm the nerves and give you gorgeous glowing skin for your wedding day.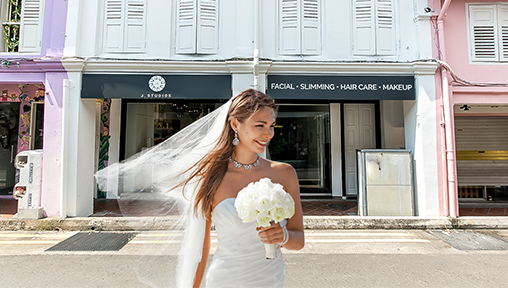 The J Studios Bridal Facial Package is a comprehensive treatment programme that consists of a series of facial treatments including their Award-Winning Signature Oxygen Deep Cleansing Facial and other targeted treatments to heal existing acne conditions, reduce scars, brighten and tighten skin, and clear clogged pores for a rejuvenated, radiant and beautiful complexion for the wedding day!
Beside facial treatments, J Studios also offers body treatments and beauty services including slimming, acne back treatment, hair removal, bridal makeup, and nail service for a flawless and sleek look on your wedding day. What's more? If you want to celebrate with your bridesmaids,  J Studios offers Bridal Showers and Hens Parties for you and your bridesmaids at the J Studios Haji Lane Salon for a glamorous beauty night!
Contact (+65) 9182 8565 for enquiries or to make an appointment.
Locations: 31 Haji Lane and 352 Jurong East Street 31, #01-131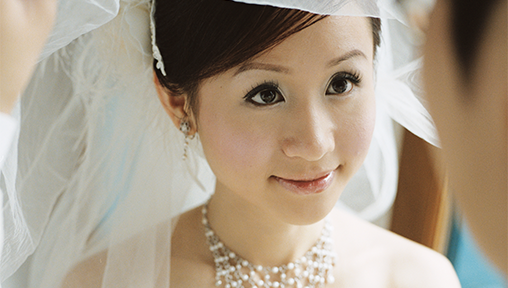 No strangers to the best facials in Singapore, award-winning facial spa My Cozy Room Boutique Spa offer a customisable range of bridal treatments for your big day. Their signature Bridal Illuminating Premium Facial is a two-hour long, pampering treatment that aims to boost skin moisture and help you achieve that bridal, glowing complexion. This highly recommended treatment also promises visible results in just a single session!
Clogged pores are cleared easily and without any tell-tale, pesky red marks. All you brides and brides-to-be can also customise your treatment by skin type. So, whether you have acne, pigmentation, congested pores, or are simply of a sensitive skin type, the Bridal Illuminating Premium Facial can be adjusted to cater to your particular needs. The facial completes with a luxurious alginate peel-off mask that uses its enriched natural ingredients to give you a dreamy bridal glow. Using BABOR, Germany's No. 1 award-winning skincare brand, you are rest assured that only the best in quality is applied to your skin. Results include a refreshing and cooling sensation, with an instant glow; perfect for a bride-to-be we say!
The signature Bridal Illuminating Premium Facials is priced at $288 per session. First-time patrons of the spa get to enjoy a special promotion* of 50% discount off your first session.
*Please note that first-time special promotion only applies to local Singaporean Citizens and PRs brides & grooms-to-be only.
Contact (+65) 6732 0030 for enquiries or to make an appointment.
Address: 56A Cairnhill Road (behind Orchard Paragon Shopping Centre)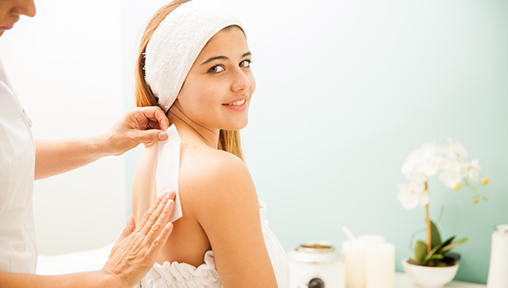 ESTHEVA Spa offers a number of bridal facial packages but for an all-inclusive indulgence, go for The Happiness BrideSpa. It is a luxuriating half-day spa package of some of their best high-performing and blissful skin facials and spa treatments meant to banish stress and blemishes.
A mini-spa retreat in itself, the package includes an Ultimate Citrus SaltGlow, Whitening BodyWrap, Happiness Massage, C-Matrix Vitamin C, pedicure, manicure and back waxing. You will emerge completely rejuvenated, feeling relaxed and looking confident, ready for your big day.
Contact (+65) 6266 6833 for enquiries or to make an appointment.
Address: 6 Raffles Boulevard, #05-00 Marina Mandarin Singapore