Looking for a new lease of life for your hair or perhaps you've had your heart set on pastel shading for a while? Highlights, lowlights, balayage, unicorn hair, dip-dyed - whatever may be the reason you want to add some colour to your hair, these salons in Singapore are trustworthy and come with years of experience.
There's no one shade for all and Kimage lives and breathes that theory. Customising hair colour to match your skin shade and lifestyle, the colouring services at this institution are ones that attract many a loyal following. With 10 hair studios and even a school spread under their umbrella, they are the first hairdressing school in Singapore to receive an EduTrust certification by the Singapore Committee for Private Education.
When it comes to colouring services at Kimage, these can range from single shades to duos and Balayage as well as styles that are solely customised to your liking. They also come with the Kimage Guarantee i.e. if you are not satisfied with the result of your hair service, return to the salon within 10 days for a complementary solution.
Vanilla Luxury pro tip: Should budget be on your mind, choose from one of their junior stylists who have about a year's experience in hairdressing and are wallet-friendly.
Colouring services start from $90 for a single shade.
Kimage, Multiple locations. Kimage, Multiple locations. Book here or email enquiry@kimage.com.sg with your queries.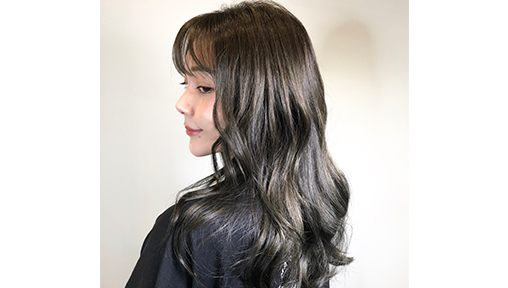 If you thought The Space were experts at just delivering a gorgeous perm, it's time to revisit this boutique hair salon. The stylists at The Space come with years of experience in working with a range of hair types and pride themselves in delivering next generation shades - hot off the fashion runway.
As colouring is a chemical process that is damaging to hair, stylists here aim to achieve colours without bleaching so as to maintain the healthy tresses of their customers.
Ever experienced colour fading quickly when you've opted for a bright, creative look? The colour fading process further results in undesirable hair which can look dry and damaged. At The Space, stylists can envision how hair colour will fade and ensure it does so beautifully over time. They'll even help you choose shades that make you stand out and yet look good after months of washing. As a team of iconic Korean stylists that started their hairdressing journey in celebrity salons in Korea, The Space is ideal for those looking to colour their hair - experimental or not!
Prices for hair colour start from $105 and depend on the length of your hair
The Space Korean Hair Salon, 2 Handy Road, #04-06 The Cathay, Singapore 229233. Phone +65 84116561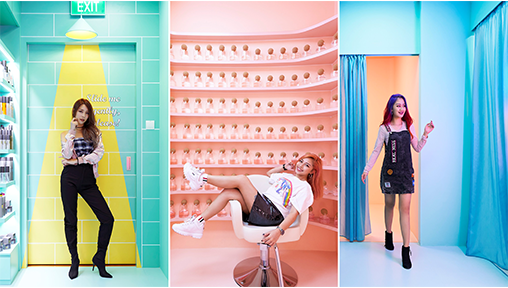 Having won the Best Colouring Service in 2019 at multiple, prestigious award ceremonies, Chez Vous: HideAway has been a frontrunner in the business of turning heads since it opened. The modern salon features seven Instagramable zones and a complimentary relaxation lounge where one can enjoy a scalp rejuvenating Red Light Laser treatment and a revitalising oxygen boost (at the O2 bar)—all while relaxing into a full-body massage chair.
And if you are after out-of-this-world hair colours, you'll be pleased to know that #Mydentity hair colour line by Guy Tang, the hairstylist best known for his Balayage technique and bold colour creations, is now available at Chez Vous: HideAway concept hair salon. #Mydentity offers bold, kaleidoscopic dye jobs for everyone, making rose gold, ash and rainbow shades more than a dream.
The best part? It's as easy on the eyes as it is on the pocket!
One tone colour (without bleach) inclusive of hair cut costs only $199 and Balayage starts from $299 inclusive of hair cut.
Chez Vous Hideaway, 391b Orchard Road #14-04, Ngee Ann City Tower B, Singapore 238874. Phone +65 6219 3558, emailus@chezvoushair.com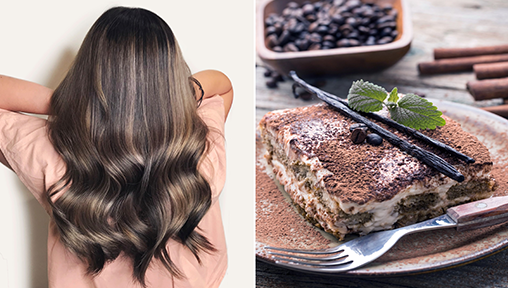 Mushroom brown and toasted coconut, delicious-looking salmon sushi and blackberry coloured hair - if you've been watching hair trends on Instagram you'll know that food-inspired hair colours aren't showing any signs of letting down. Keeping this in mind and ahead of the curve as always, Chez Vous have launched their all-new Fall/Winter 2019 colour collection - Tiramisu Brown Hair.
Inspired by everyone's favourite dessert - Tiramisu, this gorgeous brown shade is made up of coffee brown, mocha, ash brown, chocolate brown, caramel, and ash blonde, in varying compositions. Highly customisable just like the recipe itself, Tiramisu Brown hair can be whatever you like it to be.
Designed using a combination of Balayage and highlighting techniques - with a lightener – to create the ash or warm gooey frosting effect that everyone is drooling over. The best part? It can be tailored for all hair lengths and toned down for women who are working in a conservative office environment.
Promotion (Monday – Friday only, till 31 st Dec 2019): $399 + 7% G.S.T. for cut, balayage and highlight with lightener, toning and express K-Gloss treatment. (Savings of up to 50%)
Chez Vous, 391 Orchard Road #05-05 Ngee Ann City Podium Singapore 238872. Phone +65 6732 9388, email: emailus@chezvoushair.com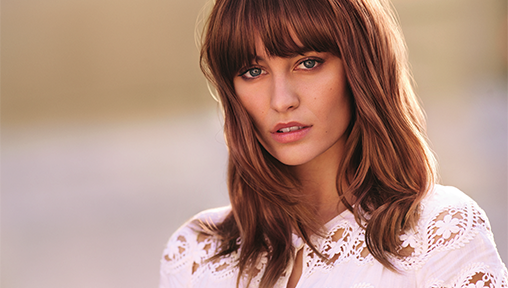 Whether you're into basic-browns or would like to experiment with all the colours of the rainbow, the stylists at Apgujeong Hair Studio have got you covered.  They believe that a well-designed hair colour not only gives your hair more dimension, accentuating your facial features and enhancing your natural beauty, but it also brings out your personality.
In collaboration with L'Oreal Professionnel, Apgujeong Hair Studio are launching an exclusive series of hair colours Cool Amber. With a palette of 5 tones (Rose Quartz, Garnet, Ruby, Opal, Amber) featuring colours with warm, crimson hues, these tones are perfect if you're looking for a colour refresh in the festive season.*
3 of these colours (Rose Quartz, Garnet, Ruby) are also from the L'Oreal INOA Ammonia-free range. Experience the ultimate in luxury colour, with improved comfort during the development time and no odour so you can simply sit back and enjoy the salon experience. Perfect as a solution to greying hair or making your mark during the festive season!
Prices for colouring at Apgujeong start from $90 (root touchup) before GST.
*Limited edition and only available for the festive season until January 2020.
Apgujeong Hair Studio, Multiple locations, E-appointment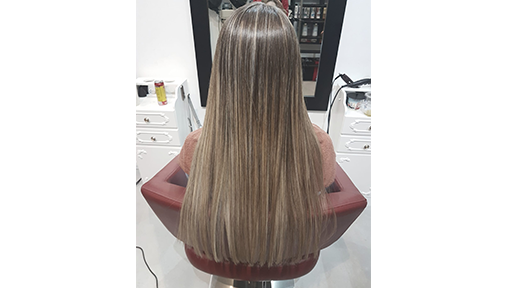 Chances are you've heard of Urban Tress through your girlfriends or online reviews. This understated salon in Bukit Timah is a popular haven for expats and locals alike. Offering a range of services including the Singapore necessity, Hair Botox, Urban Tress is indeed the place to go for all your hair care needs.
Masters of the foilayage, a lightening technique where coloured hair is placed in a foil for the perfect hair lift, Urban Tress have saved many a blonde damsel in colour distress! But that's not all, they work with a range of colours including pastels and quirky shades. What's more, you are guaranteed low, affordable rates across their list of services. Got something special in mind? Simply book with Jeanie and let her do her magic!
Hair colouring services are priced from $150 onwards
Urban Tress, 9 King Albert Park #01-49, Singapore 598332, Phone +65 6924 0657