F&B
Best Cupcakes in Singapore for School Parties and Celebrations - Including Halal Cupcakes, Low-Sugar and Same-Day Delivery Options
Published Date
: 03 May 2023 10:00

Want cupcakes for your child's birthday celebrations at school? Perfect for class parties & preschool get togethers, these cupcakes are all you need
Do you need to order cupcakes for a birthday celebration at school? Less messy than large cakes, and available in a variety of flavours, these small treats are perfect for school parties and pre-school celebrations. Best of all, cupcakes can be designed to match themes(unicorns, animals, dinos!) and can also be ordered to size. 
Mini-cupcakes make great additions to a birthday party food table or as handy snacks for other celebrations at school.
Can we also talk about customisation, diet-friendliness and halal options? Whether you want cupcakes that are low in sugar, use only natural ingredients and colouring or are shopping for halal cupcakes, there's a world of bakers in Singapore that can help. 
We've rounded up our favourite cupcake options in Singapore to make your birthday planning a little bit easier. Left it too late? Don't worry, we even have same-day delivery options on this list! 
Best Cupcakes in Singapore for School Parties and Celebrations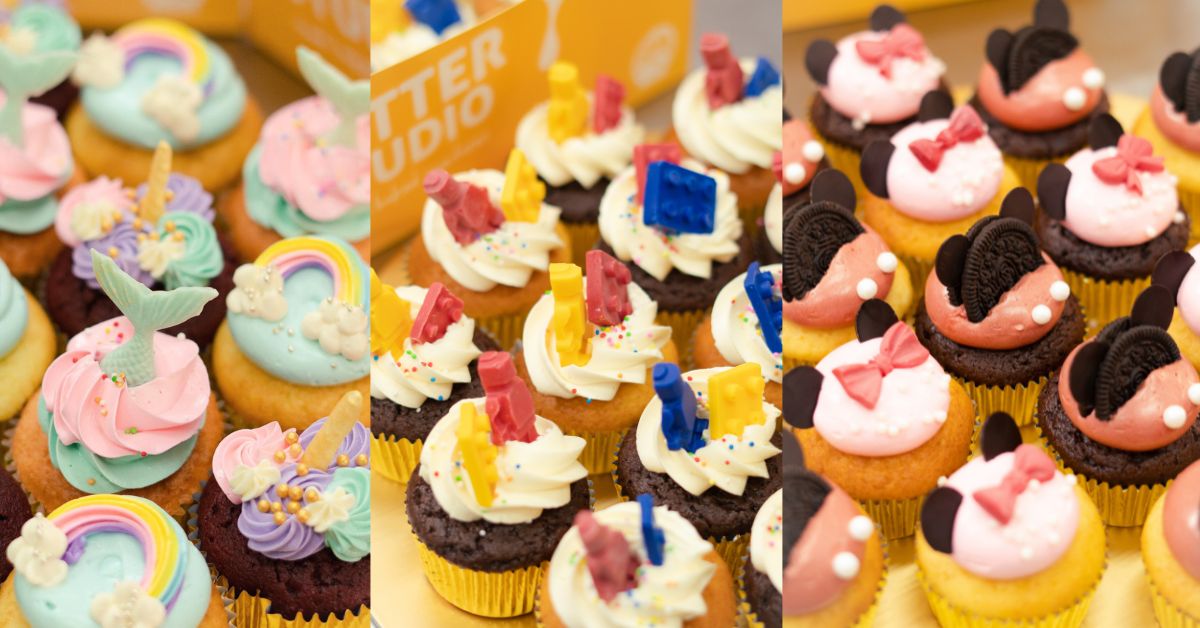 Whether it's to source the best gourmet cakes for birthdays and anniversaries or cupcakes for those special school and pre-school celebrations, you need to have Butter Studio on speed dial! Offering a wide variety of handcrafted treats online and at their stores island-wide, Butter Studio create delicious bakes in small batches. Not only are these made with premium high-quality ingredients, but they also come in the most delightful of designs and colours - that little hands(and tummies!) can't get enough of!
From their favourite cartoon characters like Mickey and Minnie, Frozen and Elmo and Friends to whimsical mermaids, magical unicorns, dinosaurs and fancy sprinkles, these eye-catching treats are a hit at any party. 
Butter Studio also offers a no-fuss solution to school and preschool birthday celebrations with their Cupcakes Party Platter. 18 pieces of thoughtfully curated cupcakes in popular themes, these come ready assembled on a platter and are great for distribution in class. They even have room for a Happy Birthday message on the cake board! 
Need more cupcakes? Just add on more numbers from their Standard Cupcakes to cater to a bigger party size. 
Other options include Themed Cupcake Boxes (of 6 or 12) in cute kid-friendly designs that can be served as-is or as a complementary dessert on your party spread. And if you want the best of both worlds, consider their Cakelet + Cupcake option that allows for the cutest handcrafted petit cakes (4-inch size) plus 6 cupcakes.
Gorgeous to look at and incredibly delicious at every bite - they make the perfect solution for school celebrations! (Nut-free options available!)
If you need to place a last-minute order, Butter Studio sells a ready-to-ship range on all major delivery platforms like Deliveroo, Grab Food and Foodpanda. They are also Halal-Certified!
To place an order, visit https://order.thebutterstudio.com/en_S
Fluff Bakery is a halal artisanal bakery that was started in 2013. Here you can enjoy a huge selection of halal sweet delights ranging from whole cakes, cookies, pastries, doughnuts, and most importantly, cupcakes. You can't go wrong with Fluff Bakery's signature cupcakes which are known for their indulgent flavours, with popular picks being the Nutella Red Velvet and Salted Caramel. 
If you want to enjoy a taste of everything, go for their Box of 6 Assorted Cupcakes ($24) where you can try one of each flavour. Alternatively, Fluff Bakery offers large orders ranging from 50 to 100 cupcakes, at just $3.80 per cupcake. 
For delivery enquiries, visit Fluff Bakery's website.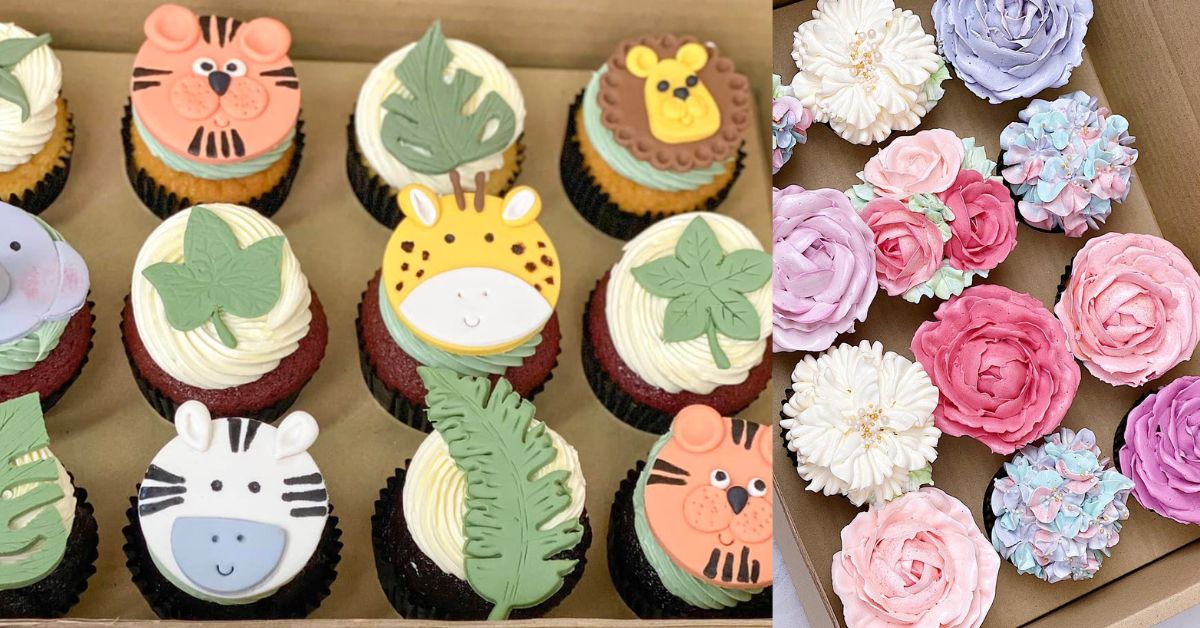 If you are looking for customised bakes for your next special event, check out Creme Maison Bakery. Founded in 2014, this bakery specialises in customisable cakes and cupcakes for any occasion you can think of, from weddings and baby showers, to birthdays and school celebrations.
Using only the freshest and finest ingredients, customers can expect cupcakes of high quality and value. Their Gourmet Cupcakes ($57 onwards) contain low sugar and are available in a variety of flavours and designs such as Saint Valentine, Citrus Berry Vit-C, and more. In addition, Creme Maison Bakery offers customisation services too. Does your little one love flowers? Then you need to order Creme Maison's Floral Cupcakes where each cupcake comes with various beautiful flowers hand piped with buttercream on top. 
Same-day collection and delivery are available for all Gourmet Cupcakes, subject to availability. 
For more information, visit here.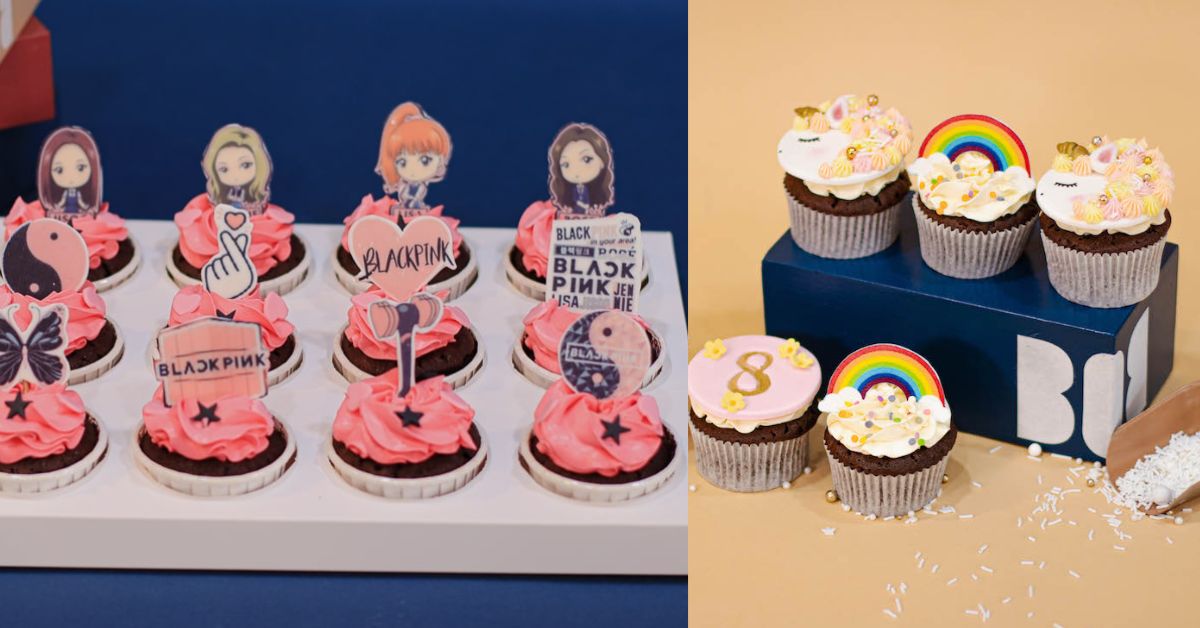 Bob The Baker Boy is a bespoke bakery in Singapore that specialises in customisable cakes and cupcakes for special occasions. Besides offering classic cakes, bento cakes and themed cakes, they also offer other sweet treats including decadent cupcakes. You can choose from either standard or bite-sized cupcakes, or customised ones for your school celebrations.
Either keep them simple with edible printed cupcake designs or go all out with bespoke fondant cupcake designs in anything you imagine. With customised designs ranging from dinosaurs to mermaid toy toppers, there's every reason Bob The Baker Boy's cupcakes should meet your shortlist. 
Orders above $150 can enjoy free delivery at Bob The Baker Boy.  
Visit their website for more information.
Plain Vanilla Bakery was founded to share the joy of simple pleasures, such as a good cake, with their community. Today, the bakery has five locations islandwide and continues to express its purpose of making life's simple pleasures aspirational and accessible. 
Famous for their moist and indulgent cupcakes, Plain Vanilla bakery offers these in various categories such as classic cupcakes, seasonal cupcakes, and customisable cupcakes, which are perfect for any special occasion. The bakery also sells mixed boxes where you can combine your cupcake order with other sweet treats such as whole cakes and savoury tarts. Ideal for birthday celebrations at school or outside!
Plain Vanilla Bakery offers delivery between 9 am to 6 pm for a flat fee of $15 with 2 to 3 days' notice required.
Order via their website here.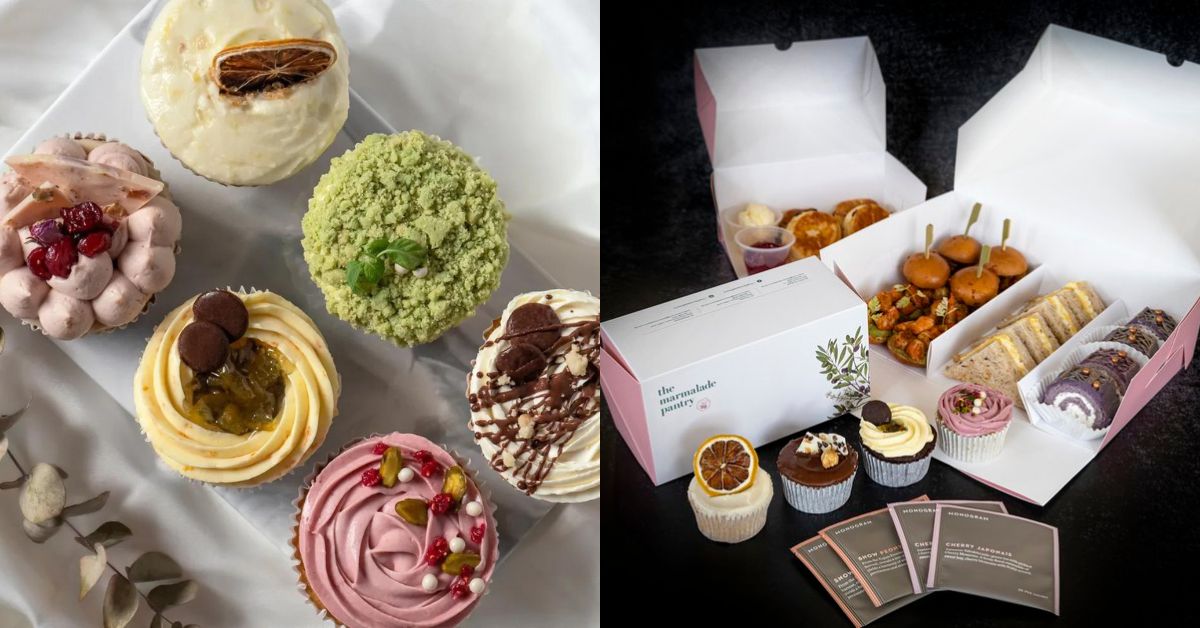 The Marmalade Pantry is a local bistro popular for its luxurious pasta dishes, exquisite cupcakes, and great tea accompaniments. With three outlets islandwide, the brand focuses on being the ideal spot if you're seeking a cosy ambience and modern comfort cuisine. Bistro aside, their cupcakes and cakes are magically fluffy and rich in exquisite flavours - making them suitable for high-school celebrations. 
Marmalade Cupcakes ($36) come in a box of six and will add just the right amount of delicious fun to your little one's party. They come in six different flavours including Boston Cream, Japanese Sencha, Limonata Pistachio Raspberry Rose, Hazel, and Cranberry Lychee. Have an unforgettable party by completing your order with their afternoon tea sets, cocktails, celebratory cakes, and other sweet delights available.
Enjoy free islandwide delivery with a minimum order of $100. 
Order via their website here.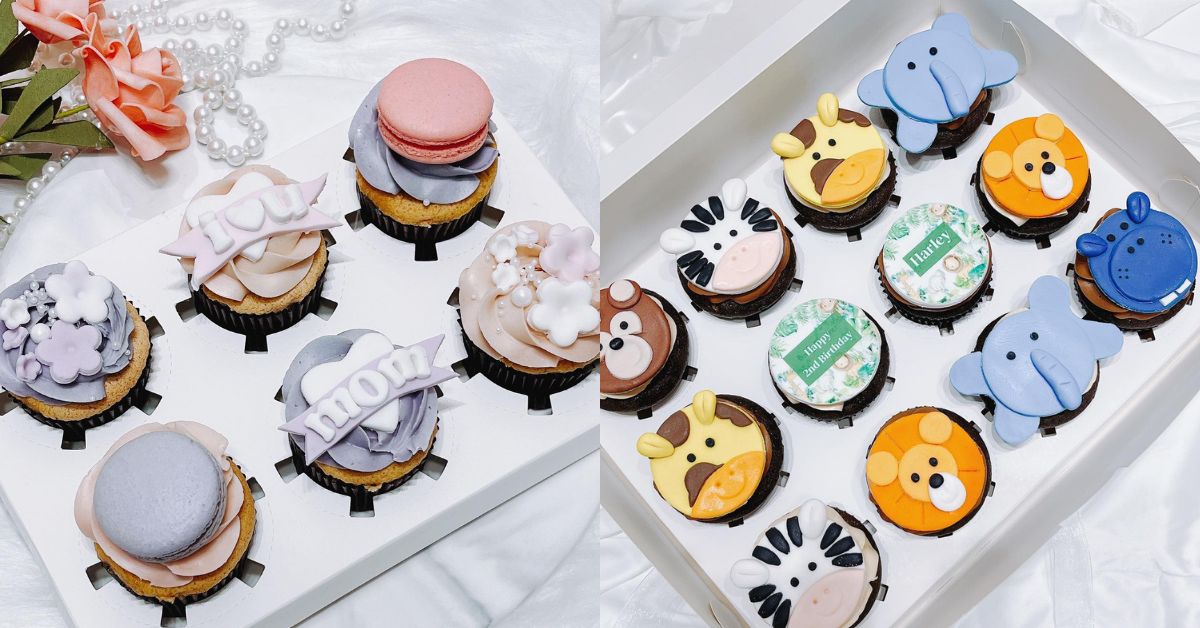 Honeypeachsg Bakery prides itself as the best cupcake delivery in Singapore. With delicious and aesthetically pleasing cupcakes that come in a wide variety of flavours, the bakery offers a vast selection of cupcakes for your next birthday celebration at school. 
Their popular Assorted Regular Cupcakes ($51) come in two different flavours, with Double Chocolate being the obvious choice. Want a specific design for your cupcakes? Try their stunning Blue Pearl Cupcakes, Ombre mermaid cupcakes, and animal-themed cupcakes or simply request for your own customised design. 
Additionally, Honeypeachsg Bakery also specialises in custom cakes for special occasions such as weddings, birthdays, corporate events, and more. Just contact them for their customisable bakes to match the theme of your special event! 
Orders above $150 can enjoy free delivery at Honeypeachsg Bakery.
Visit their website for more information.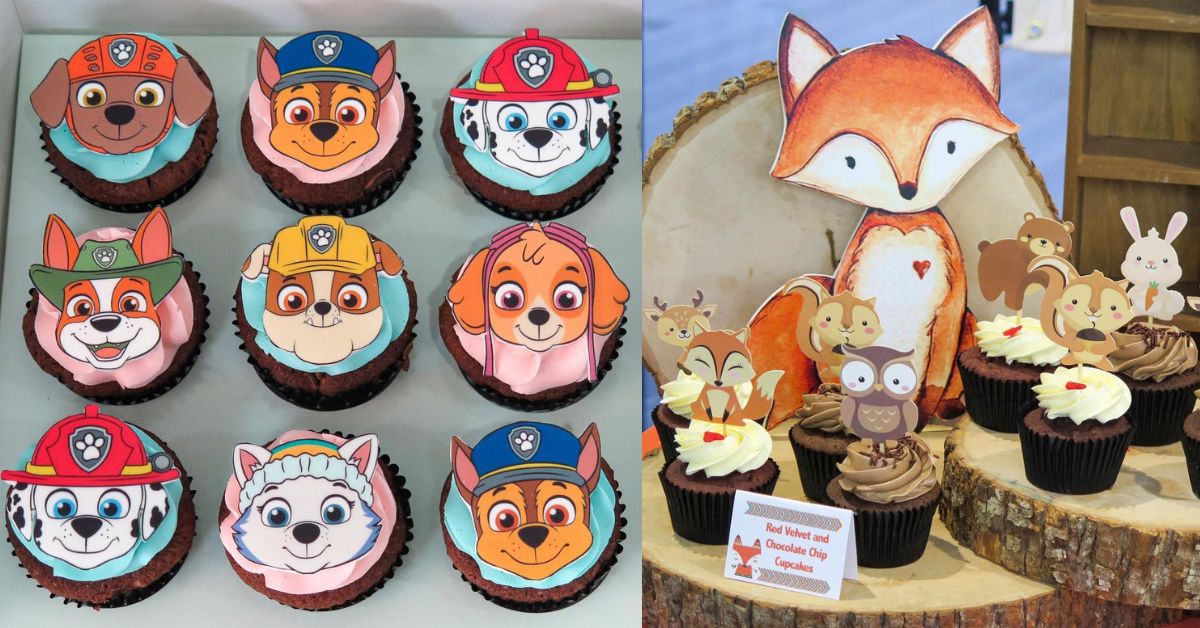 The Frosted Chick is our go-to spot for cakes and cupcakes regardless of the event. Their cupcakes come in many different categories, such as the Personalised Range, Standard Range, Customised Cupcakes, and even Mini Cupcakes! This means you can plan your home parties, school or preschool celebrations and order all in one go. Notable designs include the Rainbow Unicorn Cupcakes and I Love School Cupcakes - always a hit at preschool and school parties! 
For a limited time, enjoy free flexi delivery for orders above $150.
Visit their website for more information.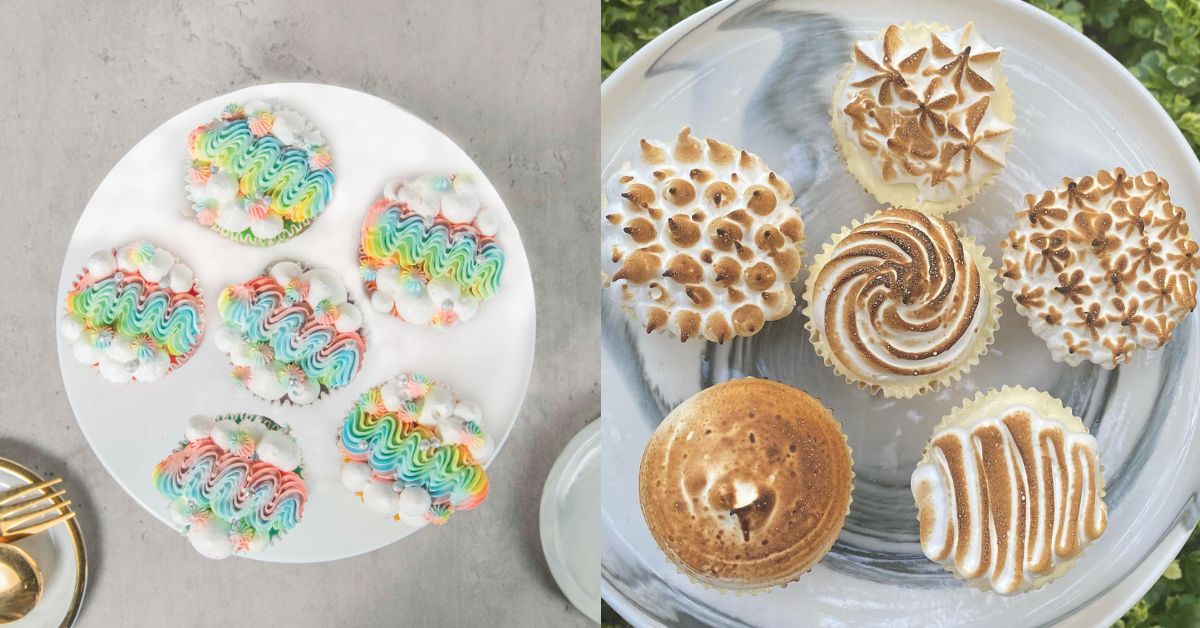 As one of the best cupcake delivery in Singapore, Whyzee is dedicated to serving cupcakes that are made from scratch using quality ingredients to guarantee the most delicious-tasting cupcakes you can ever find. Impress your little guests with their signature Vanilla Confetti,  Galaxy Rainbow, or even Salted Caramel flavours. If your school or preschool celebration has a unique theme, you can customise your cupcakes too. 
Need to order cupcakes urgently? Whyzee offers last-minute order fulfilment too! Besides cupcakes, Whyzee also has a huge cake selection, other sweet treats, as well as flower bouquets and even bundle sets. 
Enjoy free islandwide delivery for orders above $100. For more information, visit Whyzee's website.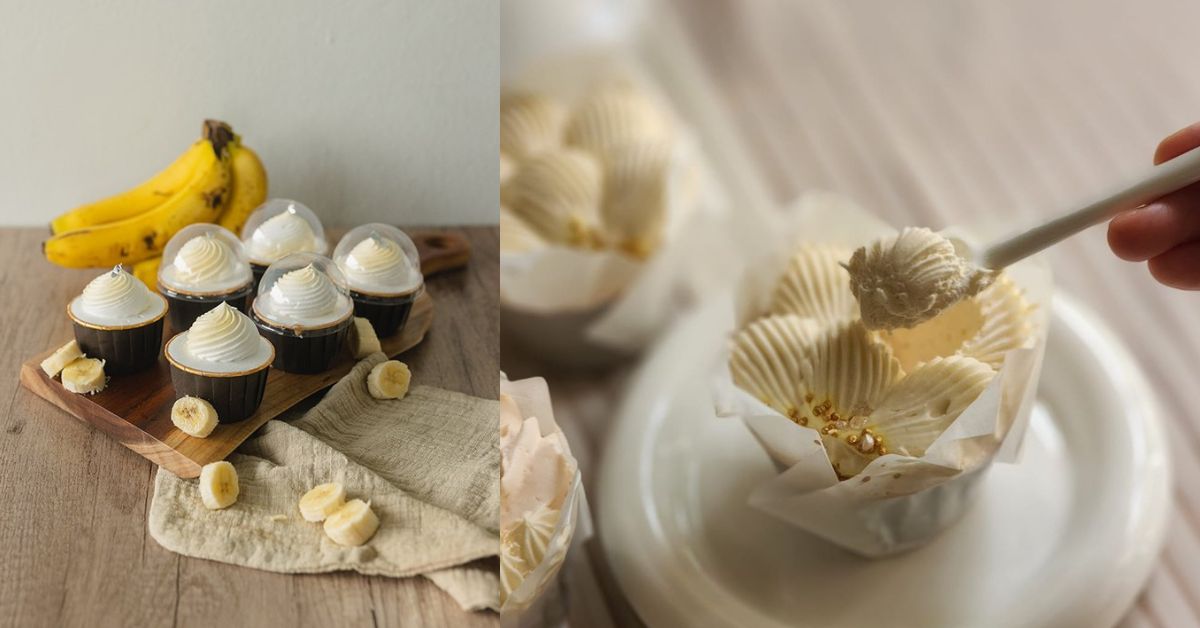 No matter your dietary requirements, Delcie's has a cupcake solution for you! From vegetarian, and gluten-free cupcakes, to low-sugar and even cholesterol-free options, you can choose your preferred option here. We also love that these come conveniently packed with individual lid covers for easy take-home and giveaways at school birthday parties.
The Vegan and Baby-Friendly Banana Vanilla Cupcakes are deliciously creamy and moist, perfect for preschool celebrations.  These nut-free, sugar-free, and chocolate-free recipes are perfect for everyone, especially the littlest of guests!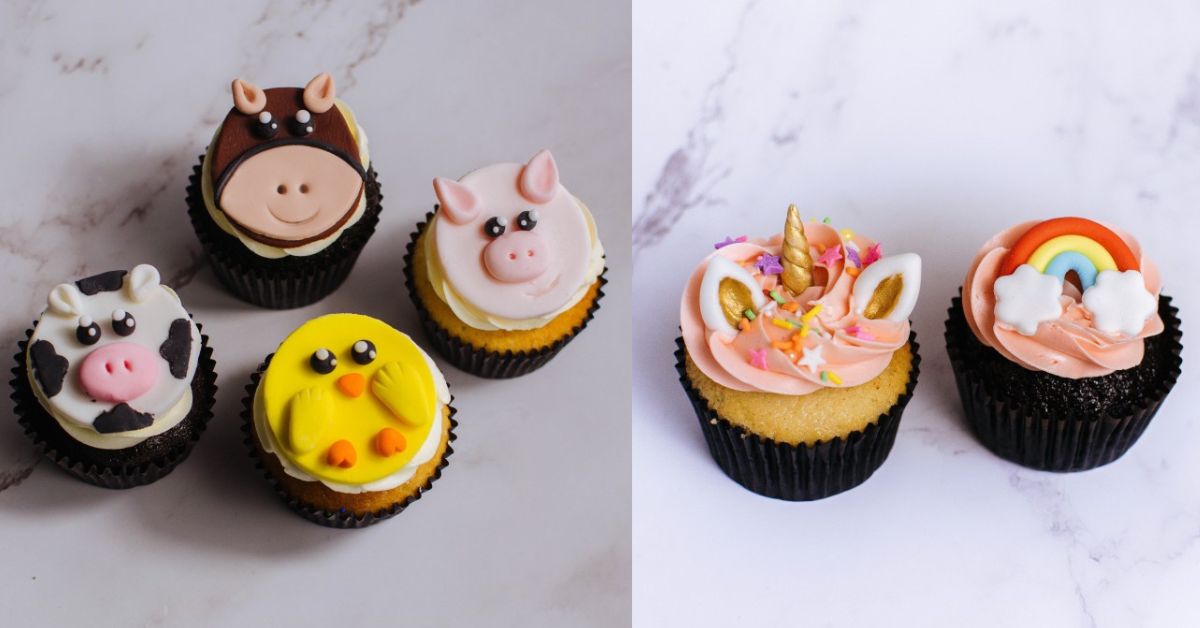 Known for their layered cakes, brownies and tarts for birthdays, Edith Patisserie also have a massive cupcake selection you can choose from! Unique and attractive designs, complete with flavour pairings, these deserve all the squeals that come from your little ones. As baking batches are kept small to ensure freshness and quality, you can rest assured that they taste as good as they look.
Whether it's farm animals, floral themes, Lego, unicorns, rainbow, football, space or trains you are after, we're sure there's a cupcake suited to your party and celebration. 
Edith Patissierie tailors to local palates, and keeps its recipes lower in sugar, moist and tender. They also offer a range of healthier cake options for those with special dietary requirements.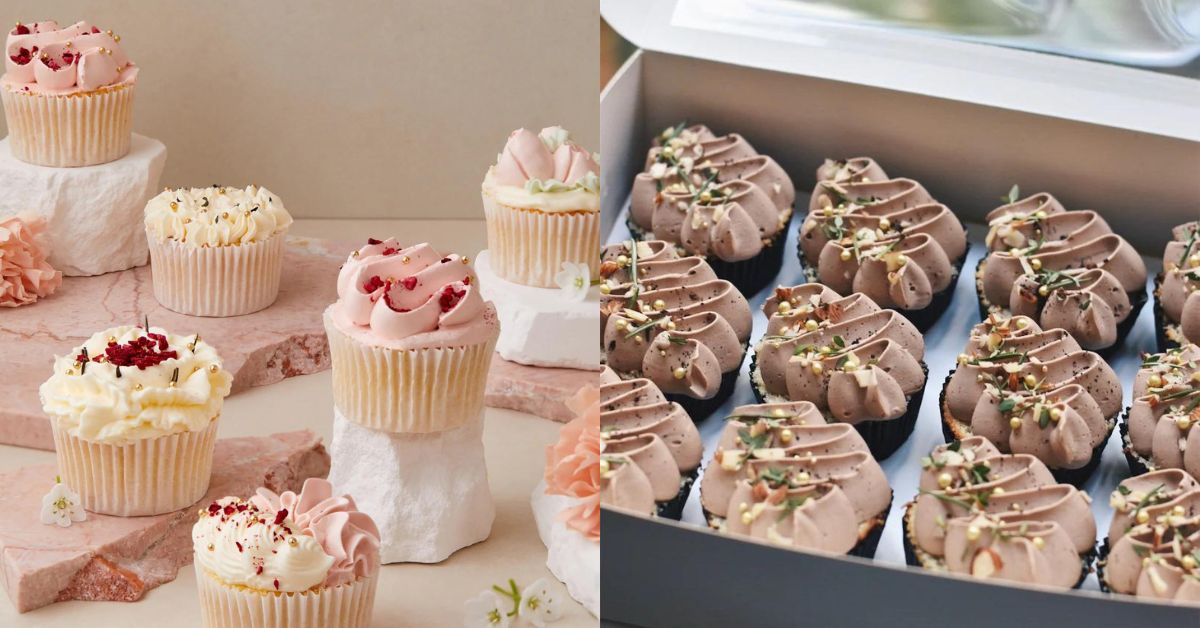 Inspired by nature, Fieldnotes by Zee & Elle is a Singaporean bakery that sells a range of sweet treats such as cupcakes, classic and customised cakes, tarts, and more. At Fieldnotes by Zee & Elle, they only pure ingredients such as butter, sugar, eggs, and 100% fruits without any preservatives. Inspired by lush botanicals and whimsical colours, their bakes serve as a reminder to appreciate nature's beauty.
Fieldnotes by Zee & Elle offers a range of delectable cupcakes baked fresh daily using only the finest ingredients to ensure quality and taste. Customers can choose from various designs, colours, and flavours such as the best-selling Vanilla Lemon, Chocolate Salted Caramel, Classic Vanilla, and more. 
Islandwide delivery is available from $15 onwards.
Order Fieldnotes by Zee & Elle's cupcakes here.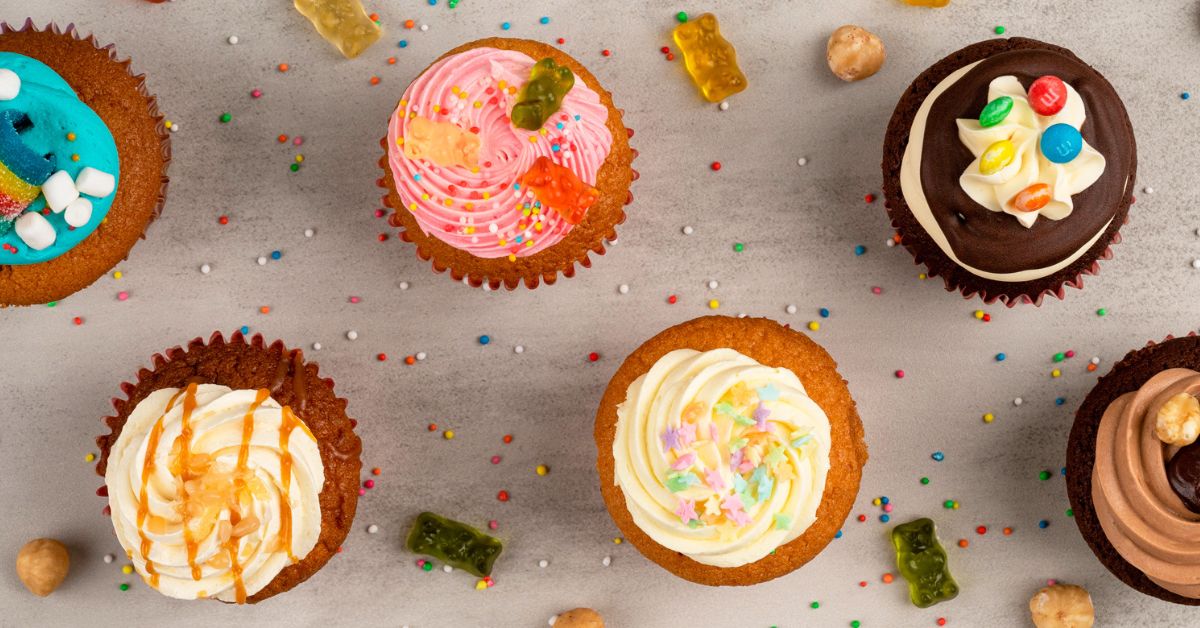 Twelve Cupcakes is a household brand for cupcakes in Singapore with 35 outlets islandwide. At Twelve Cupcakes, they are dedicated to their craft and place emphasis on handcrafting each product. The cupcakes here are baked fresh daily and come in a variety of delectable flavours and new creations which are added frequently to the menu. 
Also, Twelve Cupcakes offer many flavours so anyone can enjoy them - be it chocolate lovers, vanilla fans, or those who enjoy rich flavours. All-time fan favourites include their Red Velvet and Salted Caramel cupcakes which are rich and bursting with flavour. Besides cupcakes, Twelve Cupcakes sells other baked goods and customisation is available too.
Order now via their website.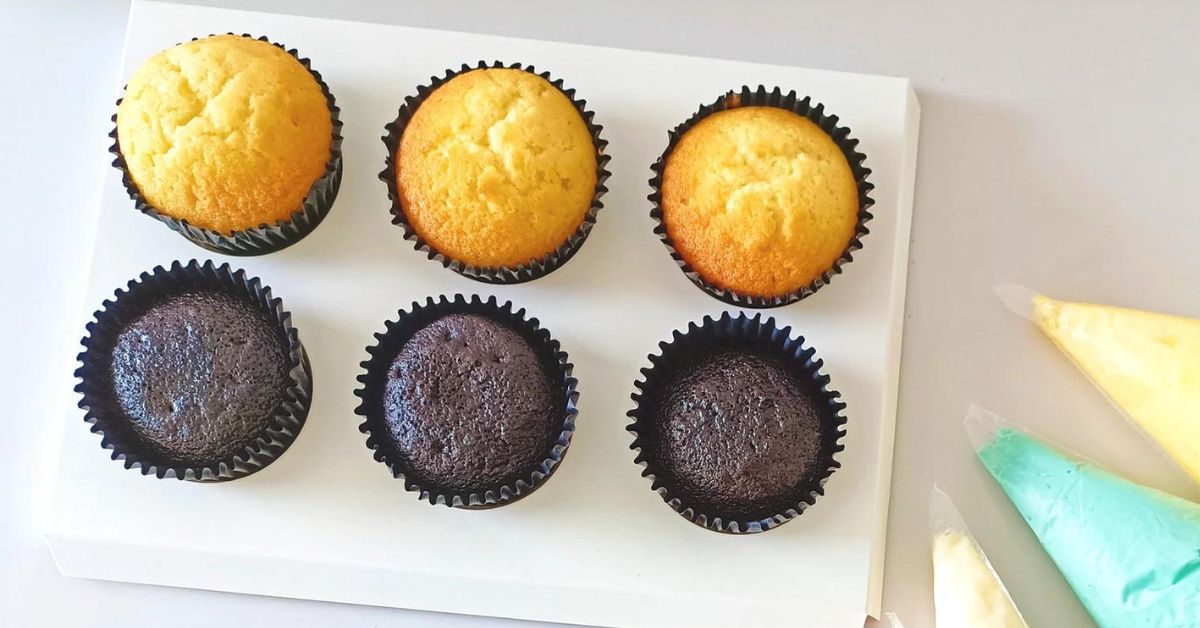 If you want an activity that the kids will enjoy along with eating these decadent bites, consider the DIY Cupcake Decorating kit by the Ugly Cake Shop. The kit comes with options of 4 and 6 cupcakes, accompanying Buttercream icing using natural food dyes and sprinkles only imported from Australia.
You can also choose to order ready cupcakes in various designs including Sunflower, and the popular Rainbow design. Mix it up with a box of 6, including options for nut-free versions.
Moist, flavoursome miniature versions of their whole cakes - these are perfect for any school or preschool birthday celebration!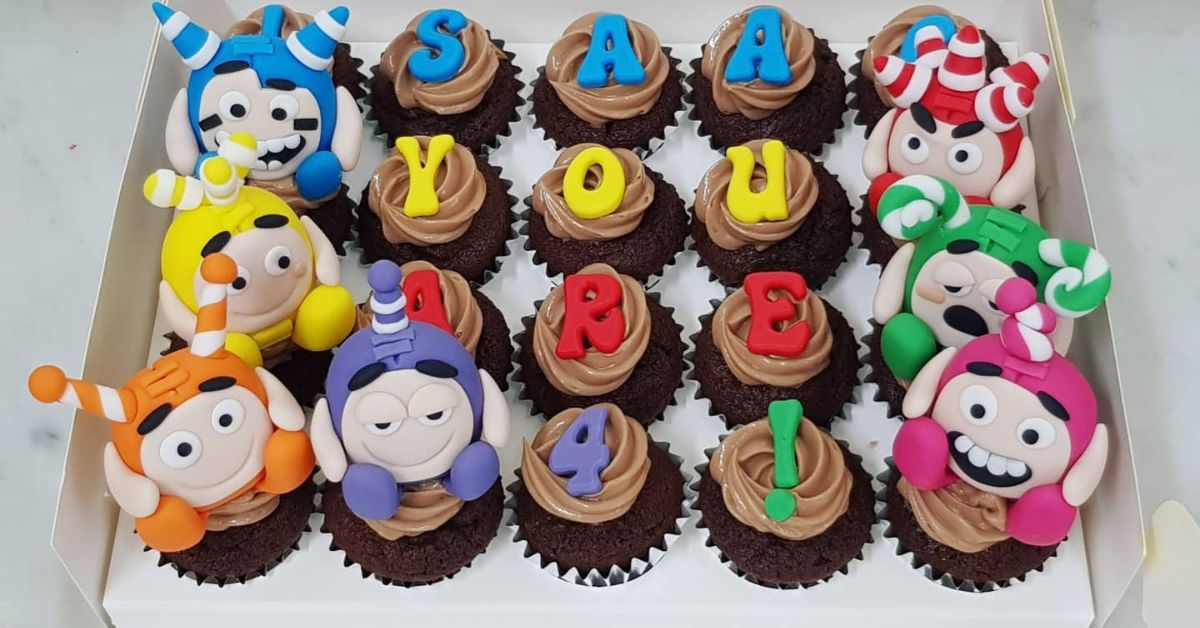 Cuppacakes is a halal-certified gourmet bakery in Singapore that specialises in premium French butter cupcakes. Every single cupcake is mixed, baked and decorated by their dedicated team using only the finest ingredients which include high-quality French butter, European cream, American cream cheese, French vanilla bean paste that is free of alcohol, and Belgian chocolate. Furthermore, the bakery refrains from using margarine, palm oil, vegetable shortening, preservatives, and chemicals in our cupcakes to ensure customers can taste the best ingredients in their baked goods.
If you are looking to throw a large party or celebrate a momentous occasion, Cuppacakes also offer special discounts for large orders $250 and above. Visit their website for more information.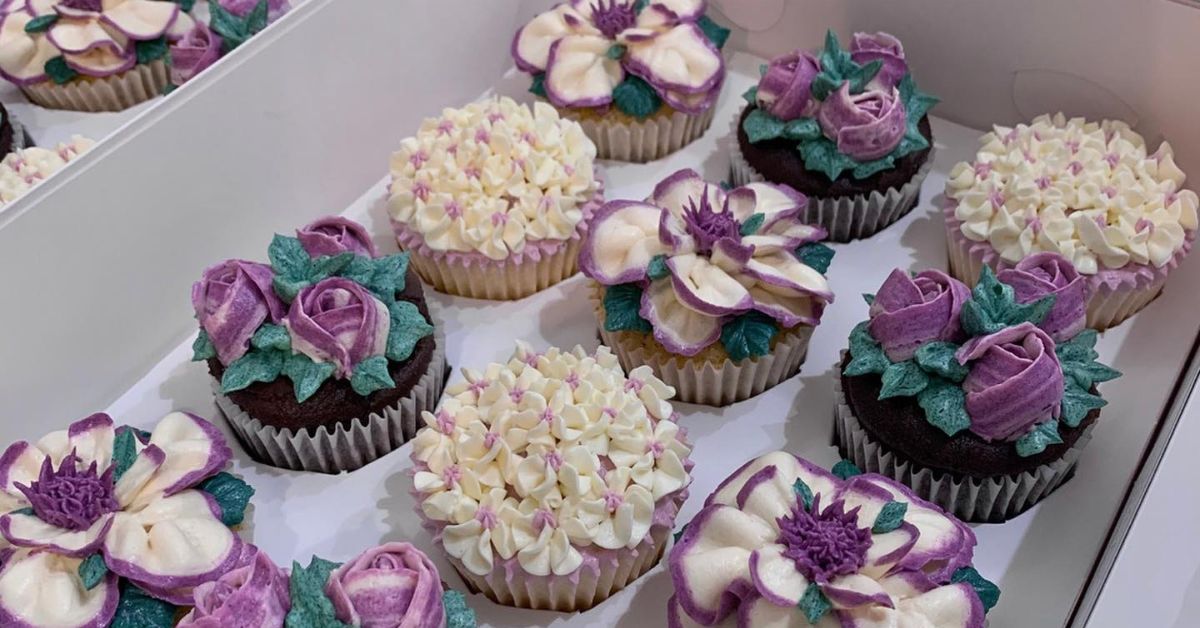 The Good Cupcakes Company is the first and only bakery in Singapore to offer 150-calorie cupcakes. The bakery specialises in offering cupcakes and cakes that are of lower sugar and calorie by using proprietary recipes and processes. Each cupcake is baked using only 4g sugar and 4g flour, whereas each frosting is created with as little sugar and fats as scientifically possible. The best part is, the taste of these cupcakes is not compromised and they come in stunning designs too! Oh, and there is something for everyone as they offer more than 20 flavours of cupcakes.
Order via their website here. 
Islandwide delivery is available at a $10 fee.