From Awfully Chocolate's signature chocolate cakes to RÒA Midnight's vegan and gluten-free chocolate cakes, here's a list of the best chocolate cakes in Singapore!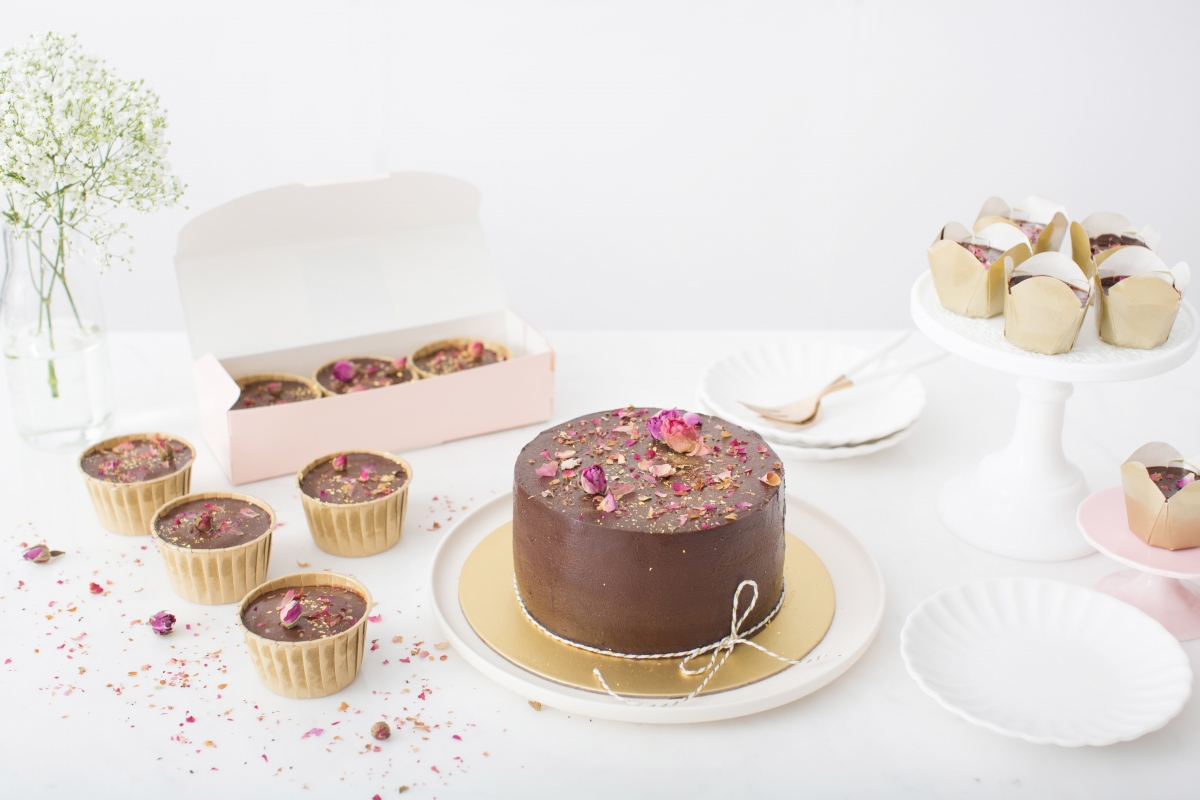 RÒA is an artisanal Patisserie that has revolutionised chocolate cake. Founder Jane received numerous requests for allergen-friendly cakes but her desire to truly make a chocolate cake that was so delicious came only after her goddaughter, Emma, was born and had severe allergies to eggs, wheat, and dairy. 
After 9 months of research and development, Jane successfully created RÒA Midnight, a delicious chocolate cake that is eggless, dairy-free, gluten-free, vegan-friendly and light on the calorie side.
Jane replaced eggs and unrefined sugar with psyllium husk and molasses. Instead of using butter, Jane uses avocados as a prime ingredient to make a deliciously smooth but amazingly light chocolate cake that tastes just like the real thing.
If you're looking for a birthday cake, RÒA's Midnight Grand has 3 incredibly smooth layers of fluffy dark chocolate sponge, layered with dark chocolate ganache, lovingly enwrapped with more chocolate and a scattering of gold flakes and edible flowers. 
We crave for her Midnight Classique chocolate cupcakes which are our personal favourites. We order and freeze them so that we can just pop these delicious chocolate cupcakes into the microwave whenever we need a chocolate fix!
You can order these delicious chocolate cakes directly from RÒA Midnight's website or purchase them from Carrot Sticks & Cravings, Crane Magpie Market, Kind Kones, Naise Iconic and Sasha's Fine Foods. Do place your orders in advance as she's usually sold out.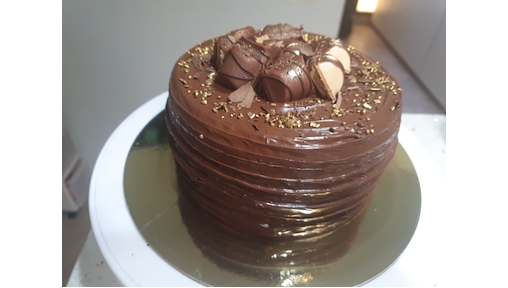 Arveen is a Teacher turned Baker who is known for her legendary Nutella Chocolate Cake. The Sweet Room by Arveen's signature Nutella Chocolate Cake is a moreish 6-inch slab of heaven for Nutella lovers. Arveen's Nutella Chocolate Cake is gluten-free and made with love and the finest ingredients. Her Nutella Chocolate Cake has got countless of positive reviews with consistent daily orders.
You can add on the "money-pulling" option for a birthday surprise as that always gets the cameras out for Instagram-worthy moments. Arveen generally gets booked up 3 weeks in advance so do follow her Instagram Page for regular updates.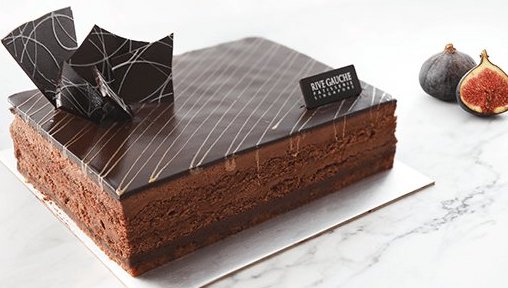 Available at 7 different locations in Singapore, Rive Gauche Patisserie has always been our last minute go-to cake shop when we need a chocolate cake urgently. Baked freshly everyday, Rive Gauche Patisserie's signature Guanja chocolate cake is made with the finest French Valrhona Guanaja dark chocolate layered with luscious chocolate mousse, sponge, ganache and pralines on top of a feuilletine base that is complete with a smooth chocolate surface. Rive Gauche Patisserie have decided to use Guanja chocolate so as to ensure that their chocolate cakes are not too sweet.
Rive Gauche Patisserie has 7 outlets in Singapore located at Takashimaya, Parkway Parade, VivoCity, Suntec City, NEX and The Star Vista. You can now order their chocolate cake through their online store too!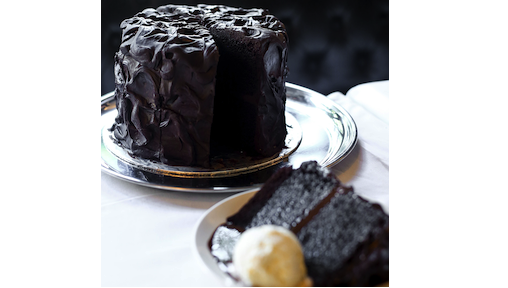 We stumbled upon PS.Cafe's Double Chocolate Blackout Cake while ordering it as a dessert after our meal and became fans of it many moons ago. Their chocolate cake is a tower of two moist, chocolatey cakes layered and smothered with rich dark chocolate ganache. This is one chocolate cake that we love served warmed with a scoop of vanilla ice cream. 
PS. Cafe's Double Chocolate Blackout Cake now comes in 2 sizes and you can order it online from their 'Whole Cakes' store or simply indulge in a slice when you dine at their restaurants. You will need to place your chocolate cake orders 2 working days in advance for Ps. Cafe's Double Chocolate Blackout Cake.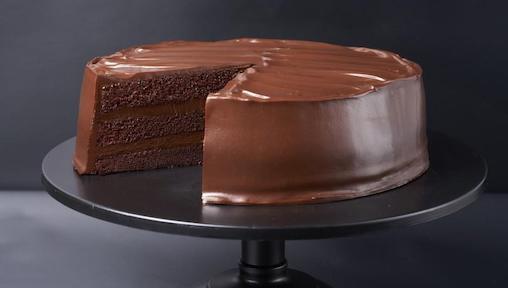 Awfully Chocolate started by selling just 1 cake - a simple dark chocolate cake between layers of dark chocolate fudge. Awfully Chocolate wanted to bake a real cake one could bite into, for a rich taste that was moist and light and not overly sweet. 
With over 14 outlets in Singapore and island-wide cake delivery, Awfully Chocolate is one of the top-of-mind chocolate cakes in Singapore. Awfully Chocolate's All Chocolate Cake is an everyday chocolate cake made with their very own chocolate. We like the soft and moist layers of Awfully chocolate's cake which does not contain any mousse or cream.