F&B
Best Bars in Singapore 2023: New Bars and Bar Menus to Try This Month
Published Date
: 07 Aug 2023 10:00

Sip and savour on your next night out with this guide to the Best New Bars and Bar Menus in Singapore
If you're always wondering where to grab a drink in Singapore, we've got you covered. This guide contains the best new bars and bar menus in Singapore that you can look forward to. From cocktail bars, rooftop bars, wine bars, to sky bars, there's something for everyone on this list. Save this page for the next time you're craving classic cocktails, rare spirits, craft beers, or natural wines. 
Best Bars in Singapore 2023: New Bars and Bar Menus Including Wine Bars, Rooftop Bars, Cocktail Bars, and more
August 2023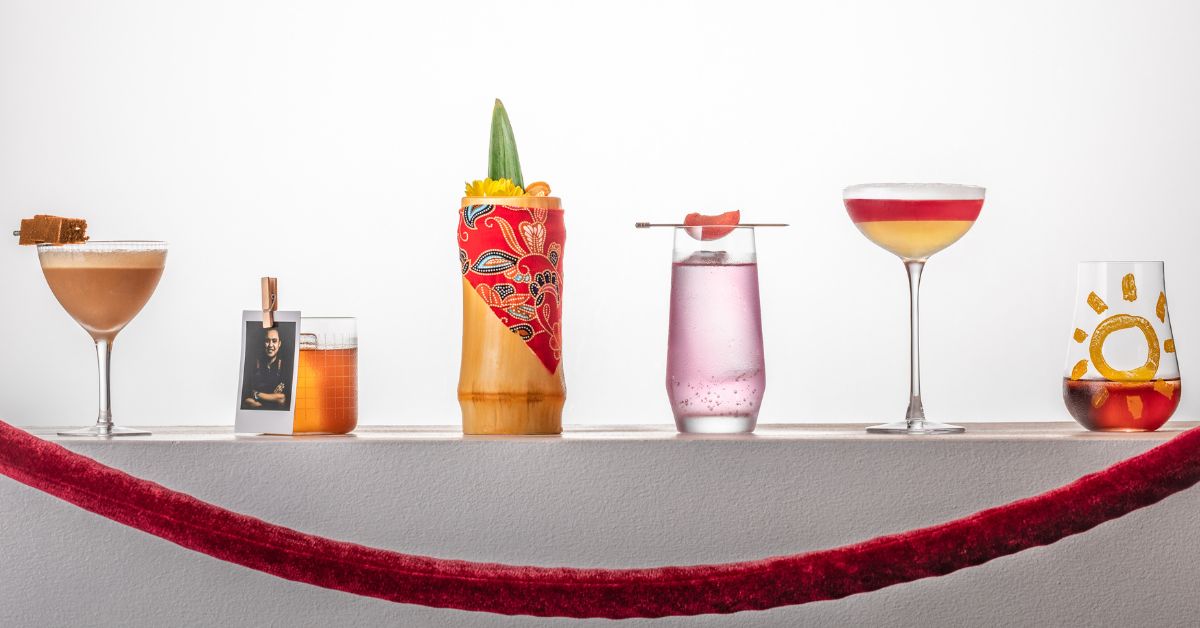 Smoke & Mirrors is a true gem in Singapore's bar scene, offering a one-of-a-kind experience that seamlessly marries art and mixology. With their latest Volume III addition to The Real Art of Drinking menu, they have taken libations to a whole new level of creativity and sophistication. 
Each cocktail is a masterpiece inspired by different art disciplines, from painting and cinema to dance and literature. As you sip on these innovative concoctions, you'll be transported to another realm, evoking emotions akin to witnessing a remarkable piece of art. 
This innovative menu celebrates the profound connection between art and cocktails, offering 12 exquisitely crafted libations inspired by various creative disciplines. One standout creation is the Dawn of Romance, paying tribute to the painting San Minn's Age of Full Bloom with its harmonious blend of rich Cognac, bold Bourbon, aromatic Campari, and velvety Vermouth. For a truly immersive experience, try the enchanting Kiss of Revival, which pushes boundaries with its audacious combination of Espolón Blanco tequila, Courvoisier VSOP Cognac, Bols Sour Apple, Cointreau, citrus, and bitters, served with upcycled citrus peel smoke for added mystique.
The bar's panoramic views of Singapore's vivid skyline add to the wonderful environment. It is located atop the National Gallery Singapore. The bar radiates magnetic intimacy with its mesmerising sculptural bar, warm woods and copper tones, making it the ideal setting for a night of unwinding with friends while indulging in their art-inspired cocktails. Whether you enjoy art or cocktails, Smoke & Mirrors offers an engaging and fascinating experience unlike any other.
May 2023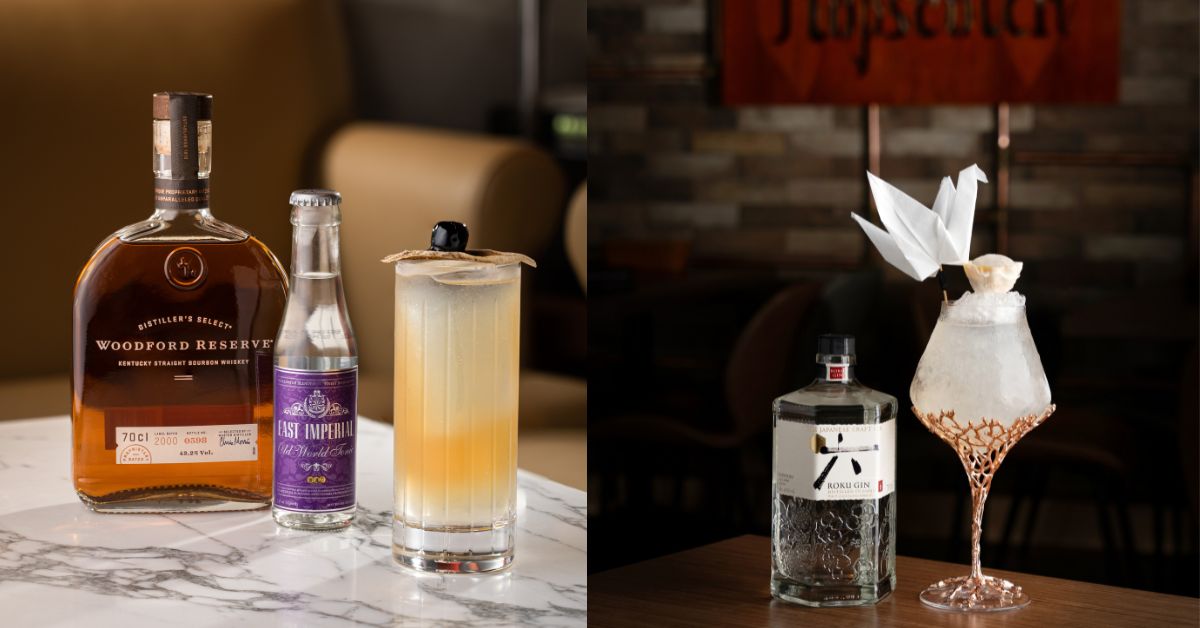 Singapore Cocktail Festival 2023 (#SGCF2023) will take place from 5 to 21 May 2023, featuring a variety of events that promise to "Shake Up New Possibilities". Bringing together the world's top cocktail masters and spirit companies in a two-week celebration of cocktails, festivalgoers may expect an extensive lineup of activities, including Festival Village and City Takeover events.
During the festival's City Takeover phase (5 to 21 May), 47 of Singapore's top bars will participate and create unique cocktails exclusively for the event. Visitors can enjoy limited-edition Signature Cocktails priced at $18++ at all participating establishments by purchasing City Takeover wristbands for only $10 nett. 
Visitors can look forward to exciting venues such as Analogue with its Penicillin Fizz cocktail, which is a modern twist on the classic Penicillin cocktail that seamlessly blends the rich and fruity profile of Naked Malt Whisky with the zesty kick of Ayuuk, offering a glimpse into the future of mixology. Enjoy a night of sophistication and entertainment at Cool Cats, along with their B Symphony cocktail that displays a refreshing twist on the classic Americano cocktail, made with banana-infused Woodford Reserve Bourbon, Agave Nectar, Tio Pepe Fino Sherry, and East Imperial Tonic. 
Other honourable mentions also include Republic Bar which showcases a diverse cocktail menu to highlight the iconic cultural moments of the 1960s, including the Back to the Roots cocktail which combines traditional flavours such as soy milk, gula melaka, and kopi with the smooth taste of Smokey Monkey, Amaro, and Clarified Soy Milk, and Sesame Cracker. Visitors can also enjoy creative local-inspired cocktails at Hopscotch with signature cocktails including the Paper Crane, which is made with Roku Gin, Cocchi Americano, Mangosteen, Sour Plum, White Chocolate, and homemade Empress Bitters.
For the latest calendar of City Takeover experiences, visit www.singaporecocktailfestival.com. 
April 2023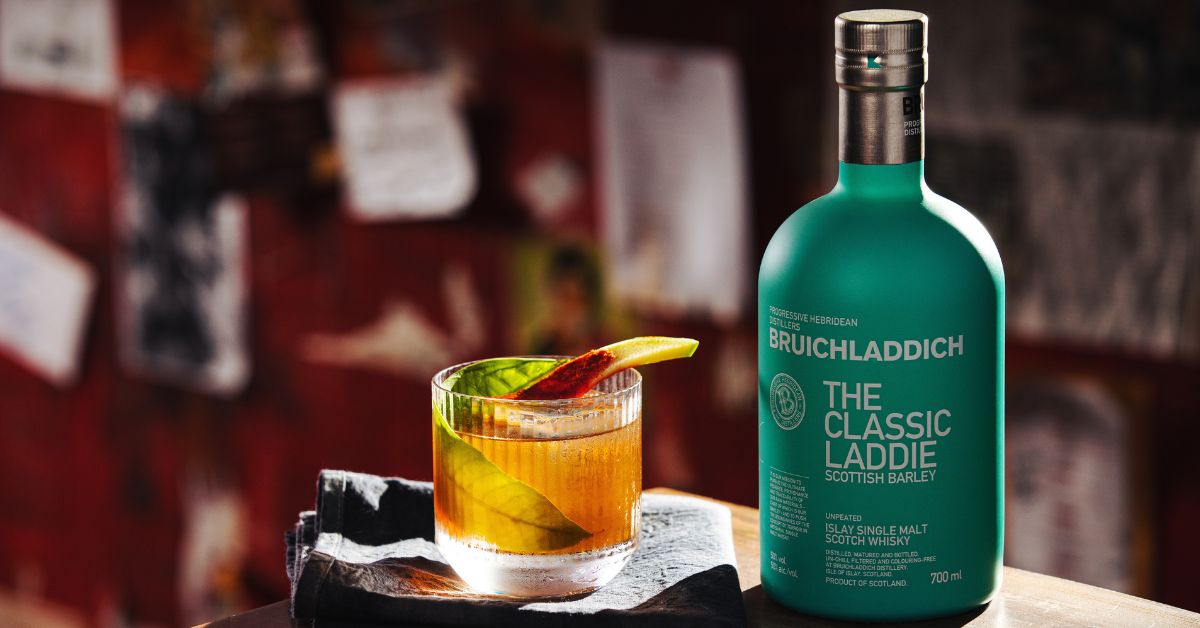 Progressive Scotch whisky makers Bruichladdich Distillery will ignite Singapore's community spirit through their focused efforts to spotlight the Indian community. Teaming up with The Elephant Room bar on Teck Lim Road, the partnership features 4 whisky-infused cocktails priced at $25 each, available for guests at the bar from 27 April to 11 May 2023.  The Elephant Room advocates for Singapore's Indian minority community by sharing its under-documented culture, sourcing ingredients from Tekka Market, and giving back to migrant workers
Begin with an aperitif-style Bruch Lady, made with mango, a vital flavour profile in Indian dishes, and Bruichladdich Classic Laddie. The complex drink plays on a balance of sour, sweet and spicy notes through Amchoor (sour mango powder) and saccharine Jaggery, served with a refreshing green mango stick spiced with chilli powder and finished with a mango leaf garnish, curved within the glass.  
Spirit-forward Golden Glow showcases a foundational element used in Indian dishes: turmeric. The Elephant Room presents a tangy blend derived from a four-day lacto-fermented turmeric with oven roasted banana, then infusing it in a sous vide into Bruichladdich Islay Barley 2013. A delicate slice of raw turmeric sits atop the ice as garnish. The cocktail is best paired with The Elephant's Room Spiced Chaat, made with chickpea, chaat masala, pomegranate, coriander and onion.   
For a silky sweet nightcap to your evening, sip on the deliciously smooth Candy Shop. The cocktail is inspired by rose flowers commonly found on roadside stalls in Little India and often used in religious ceremonies. Retaining its punch of whisky with Bruichladdich Bere Barley 2012 and Bruichladdich Classic Laddie, the drink is uplifted with adjusted apple juice, thyme and rose. Experience this uniquely floral blend, ready to serve with a spritz of rose water.
Bruichladdich and The Elephant Room have also teamed up with natural fabric dye aficionado Crystal Lee of The Project Coal. Using popular Indian ingredients such as henna, pomegranate and tea, Crystal has created special Furoshiki bottle wrap cloths. From 1 to 31 May 2023, these limited-edition furoshiki cloths will be available as a complimentary gift with any purchase of Bruichladdich The Classic Laddie Single Malt made on Lazada or Shopee. Consumers will receive a free dram glass too. 
For every bottle purchased, Bruichladdich Distillery will donate $55 - the cost price of the cloth to ItsRainingRaincoats, Singapore's charity that aims to build bridges of integration between migrant workers and residents of Singapore.   
Common Man Coffee Roasters launches their new after-dark extension, Common Man Night Shift. Previously known as Drunken Farmer, the well-known natural wine bar located within Common Man Coffee Roasters is home to a strong repertoire of wines. Along with their brand new menu featuring Italian-inspired cuisine with a Japanese twist and Middle Eastern freshness, diners can elevate their experience with perfect pairings comprising over 80 labels of artisanal natural wines from around the world. 
The selection features a diverse range of flavours and specially curated taste profiles to suit everyone's preferences, from fresh and easy drinking to robust and earthy notes. Furthermore, all wines are ethically sourced from small-batch producers that are dedicated to the au naturel philosophy of "nothing added, nothing taken away".
Staying true to the ethos of making natural wines more accessible, glasses range from $13 to $16 and bottles from $60. Additionally, Common Man Night Shift debunks the myth that natural wine nights are expensive, with half of their wine program priced below $100.
March 2023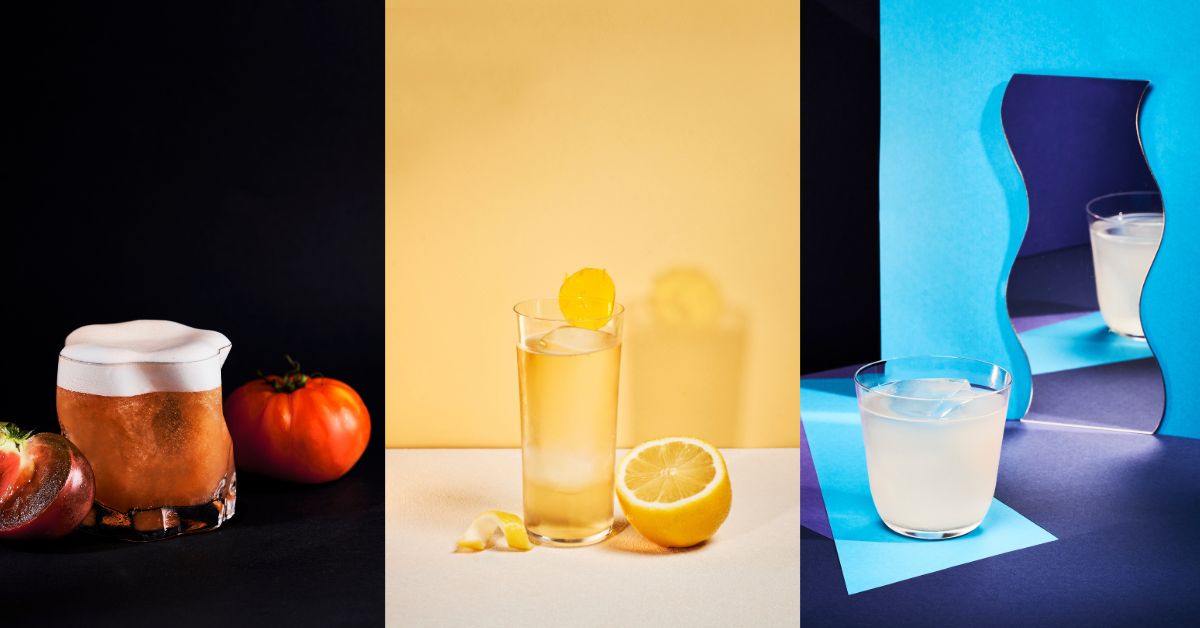 Jigger & Pony introduces their new menu titled IDENTITY, the fifth in its series of annual themed menuzines. The new menu offers a selection of over 20 cocktails that showcase the bar's history and future direction, comes in both print and digital formats and is accompanied by a companion coffee table book. 
With its new menu, Jigger & Pony incorporates questions about the future and issues at the forefront of the industry. One example is sustainability and environmental impact which is the idea behind Ugly Tomatoes, a cocktail that celebrates imperfections, propagates biodiversity, and promotes species conservation. This cocktail is made using B-graded heirloom beefsteak tomatoes that are deemed too "ugly" for sale to consumers. Likewise, the Cloudy Kangaroo is a cocktail that repurposes typically discarded byproducts.
Other notable mentions include the Super Lemon Highball which is crafted with a celebration of community in mind. Jigger & Pony takes pride in being a part of the thriving and tightly-knit bar community in Singapore and crafted the cocktail as a tribute to this community. This cocktail incorporates an innovative freezing technique and a mixture blended using the maewari technique for 72 hours, with lemon concentrate added to create its unique lemon jelly garnish.
All cocktails at Jigger & Pony are priced at S$28++ and non-alcoholic cocktails at S$22++.
February 2023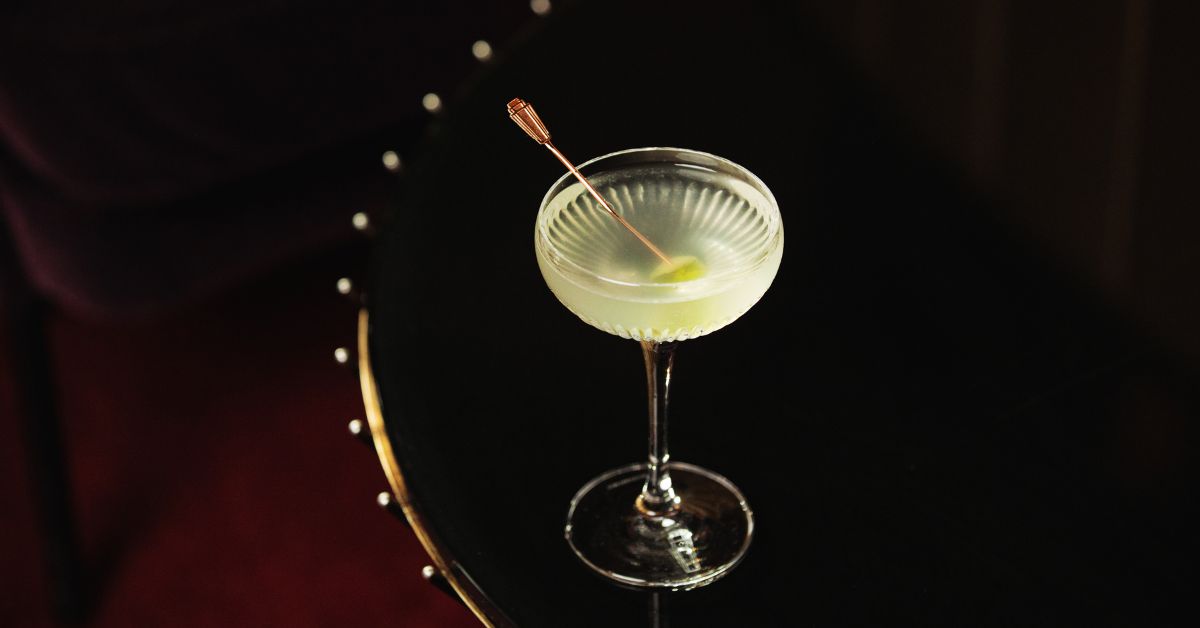 Head Bartender Lidiyanah and her team at ATLAS Bar have launched their latest menu called "Simple Pleasures". This cocktail menu celebrates the simplicity of well-made cocktails and the pleasures that transcend time. This easy to navigate cocktail menu is divided into the origins of 4 classic cocktails - Martini, Sour, Old Fashioned and Champagne - each with a beautifully illustrated chapter, commemorating the timeless indulgence of leisurely pursuits with a nod to drinking history. Each category shares insights about the cocktail's heritage, followed by 5 drinks with 1 mocktail option. 
A must-try from the Martini chapter is the Diamond Lynd ($24) made with London dry gin, French vodka, clarified basil milk, fino sherry and ylang ylang. Our favourite from the Old Fashioned chapter, is the Valley Of The Ashes (S$25), with an abv of 23.5%, making it the second most potent drink in its category. Take a bite of the delicate chocolate tuile garnish, made in-house, for a sweet balance to the smokey nature of the cocktail. In the Champagne Cocktail category, Hope On The Horizon (S$14) is a non-alcoholic version of a Champagne Cocktail made with kombucha and yuzu to mimic its flavours.  
Another highlight on the new menu is the flights. An ATLAS Suite ($38), allows you to sip all three modern adaptations of the iconic Martini in one flight, and savour this symbol of cocktail elegance.  Expressions of Champagne ($88) takes you on a voyage of discovery as this sparkling flight consists of 4 serves of 75ml pour.  
January 2023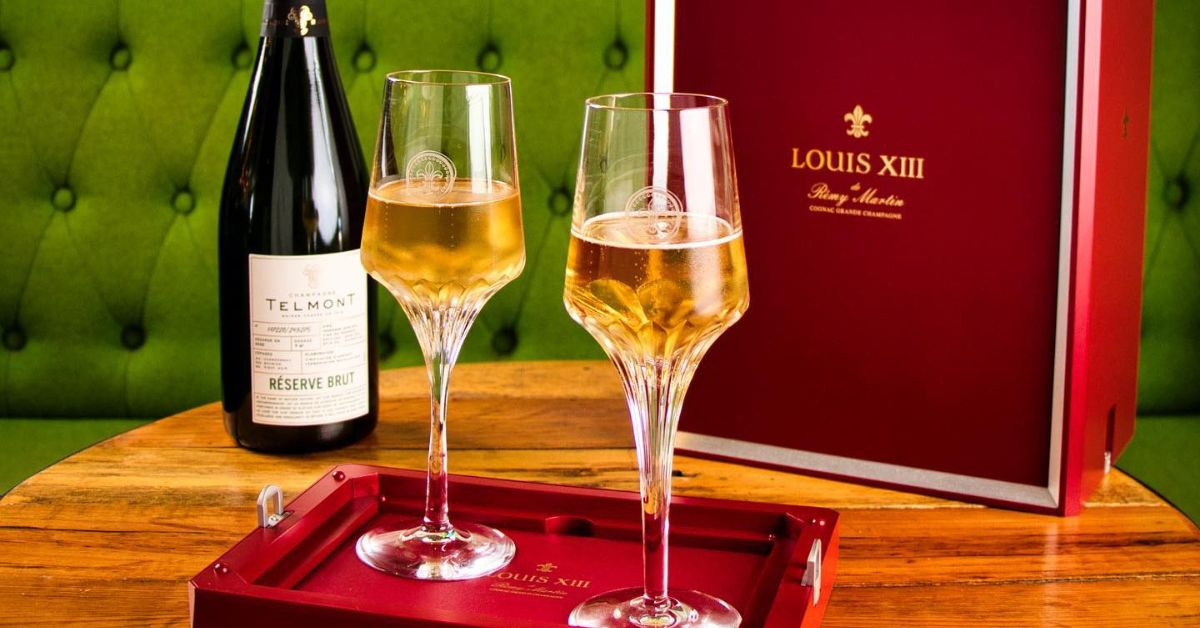 Tippling Club has unveiled the latest edition of their menu, titled "A Guide to Modern Drinking, Volume III - 6 Decades of Music," which pays homage to various music artists and their hits. Head bartender Arathorn Grey has crafted 31 unique cocktails using exotic and unusual ingredients with modern techniques, with each drink reflecting a specific song, vibe, or emotion from the 1940s to the 1990s. The menu takes guests on a journey through six decades of music, offering a wide variety of cocktails inspired by different genres. A curated playlist from the menu enhances the drinking experience, allowing guests to sip on delicious cocktails while listening to songs that inspired them.
The menu begins by taking guests back to the 1940s, a decade characterised by swing, jazz, blues, and big bands, with a selection of three cocktails made with cream. The Moonlight Cocktail by Glenn Miller is a gin-based drink that includes mango, apple brandy, and almonds. It is served with a steamed brioche bun that is piped with elderflower Chantilly cream to create the mood of the song. Next, the 1950s are celebrated with King Creole by Elvis Presley, a low alcohol volume tropical cocktail that is made with homemade banana liqueur, creole bitters, and an absinthe mist. Learnin' The Blues by Frank Sinatra is a tribute to Sinatra's Italian heritage and his favourite drink: Jack Daniel's on the rocks. The drink is elevated by using a blend of rye whisky, amontillado sherry, and Punt E Mes that has been aged in a barrel-aged cask treated with ruby port for two weeks, giving it a rich flavour. 
Following, the 1960s are represented by Savoy Truffle by The Beatles a tropical cocktail made with butternut squash, cognac, truffle-infused gin, and rum. The 1970s are celebrated with Gold Dust Woman by Fleetwood Mac, a champagne cocktail made with Lord Ryan's Gin and a gold-plated ice block that creates a haunting yet calming drink. Next, the 1980s, the MTV era of pop music, are represented by Man In The Mirror by Michael Jackson, a clear martini-style cocktail made with bergamot, Nicaraguan rum, hops, and sudachi. Lastly, the 1990s, a decade of pop, rap, and alternative music, are celebrated with Funky Monks by Red Hot Chili Peppers, a spicy blend of Rhum Agricole, ginger, blackcurrant, and soda.
For true indulgence, cocktails from The Louis XIII Experience (S$150 each) are served in Louis XIII baccarat crystal glasses, with highlights including Barbotage, a balance of Louis XIII, champagne and orange oils. You can also have it as a pair (S$280) and hear the melodious chimes of the crystal glasses.