Nothing irks us more than having to constantly reapply our lipstick, especially at events. To save us from our lip troubles, we turned to makeup influencers from around the world and got them to share their favourite long-lasting lipsticks with us.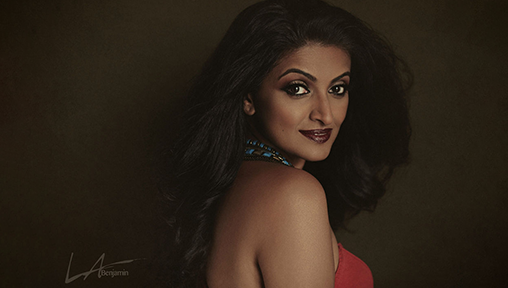 An award-winning professional makeover artist and stylist, Gayathri Menon believes makeup should be a 10-minute daily routine only. Gayathri's forte is dark and tanned skin tones and keeping it light, glowing and simple even for brides.
Vanilla Luxury: Which long-lasting lipstick do you swear by and why?
Gayathri Menon: My favourite brand to date is Lime Crime Lipsticks. They go on light and creamy, do not dry out your lips and stay on forever. The best part about Lime Crime Lipsticks is that they are easy to remove and do not leave a stain on your lips.
The best part is that their range: Metallic Valentines and Diamond Crushers can be used on the eyelids, cheeks and as well as on the lips as they are meant to be used. They come in mini sizes too, which means no wastage of an unnecessary amount of product. I always make it a point to include them in my makeup workshops. Products that multitask are my favourite always.
Vanilla Luxury pro tip: Psst! The lipsticks are also vegan and cruelty-free: great news for those who are ethically conscious.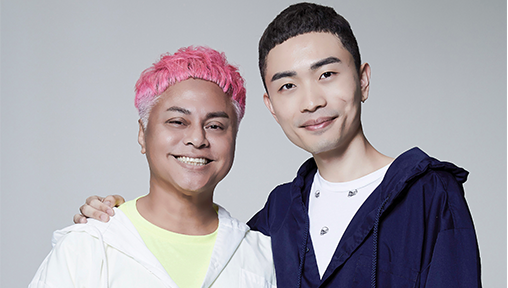 Source: Elvina Farkas
An established and accomplished make-up artist duo and beauty professional. Tinoq and Dylan are also a sought-after makeup artist for commercial projects on all platforms – in print, on the web, video, and at major runway shows. Affectionately called Pasir Panjang Boy, the duo is also often called upon to take on bridal and formal event makeup assignments.
Vanilla Luxury: Which long-lasting lipstick do you swear by and why?
Tinoq & Dylan: Our pick would be the Estée Lauder Pure Color Desire Rouge Excess Lipstick in two finishes creme & chrome. This curated collection pushes the limit in colour and pearl to capture the most desirable and intoxicating shades. The vivid laydown of pigment and moisture ensures exceptional comfort and intense colour. It also magnifies the lips' curves for panoramic volume and exceptionally smooth comfort. The bold, rich colour glides onto lips for a comfortable, lightweight feel that is smooth and lasts for hours.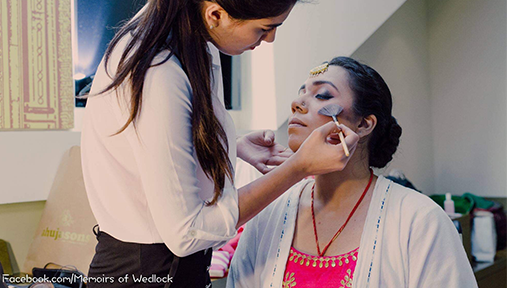 Shobhita Khurana is a Freelance Makeup Artist who did her Diploma in Fashion Media Makeup from Pearl Academy of Fashion in 2013 and has been working since then in the makeup industry.
Vanilla Luxury: Which long-lasting lipstick do you swear by and why? 
Shobhita Khurana: The one long-lasting lipstick I swear by is the Huda Beauty Liquid Matte Lipstick, which is a liquid lipstick that turns matte. The Huda Beauty Liquid Matte Lipstick is super hydrating and does not feel dry on the lips. It is really pigmented so one coat goes a long way and as it's transfer-proof, you don't have to worry about the lip stains. I feel that it's a must-have and my most favourite shade is Girlfriend as I feel it is the perfect nude.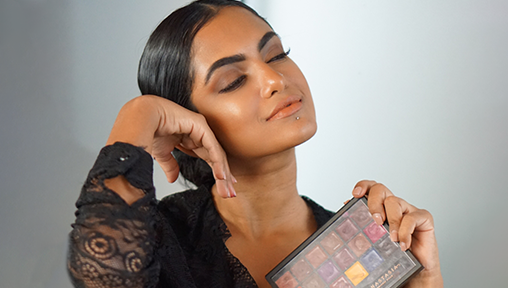 Nadiya Fernando is a makeup artist based in Colombo, Sri Lanka, who is also the owner of a hair and makeup salon. Nadiya's experience includes London Fashion Week and other fashion shows. From editorials, bridals to photoshoots for various local and international brands, Nadiya has done it all.
Vanilla Luxury: Which long-lasting lipstick do you swear by and why?
Nadiya Fernando: I swear by Anastasia Beverly Hills Mixing Palette. The colours are highly pigmented and long-lasting. As a makeup artist, it allows me to mix colours to achieve the best look for my clients. However, what I appreciate most about the brand is that the lip colours are not as dehydrating as many other brands available in the market.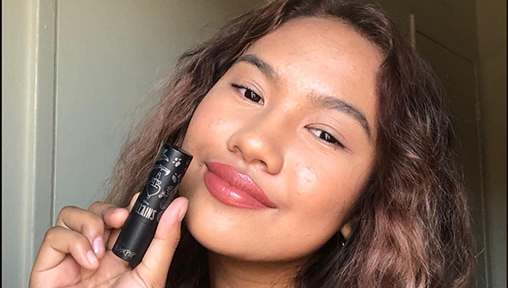 At just 15 years old, Maria is a makeup enthusiast who has loved makeup since young. She would always watch beauty influencers doing their tutorials on YouTube and that inspired her to explore the world of makeup. From there on she started creating more looks and started posting it on Instagram. That's when she started to amass a huge following as a beauty influencer on Instagram with over 50,000 followers. 
Vanilla Luxury: Which long-lasting lipstick do you swear by and why?
Maria: Recently I've been loving the Colourpop lipsticks which most were sent to me but this one Clourpop x Disney villains collaboration lipstick in the shade "Dr. Facilier" CRÈME LUX lipstick is the best one for me. This lipstick stayed the whole long day on my lips without any smudges around my lip area and compliments my skin tone which is very rare. It's also the creamiest lipstick I've tried because some of the lipsticks out there are very drying on the lips and this formula doesn't have that tugging and drying effect on the lips. This lipstick has the best long-lasting formula I've tried!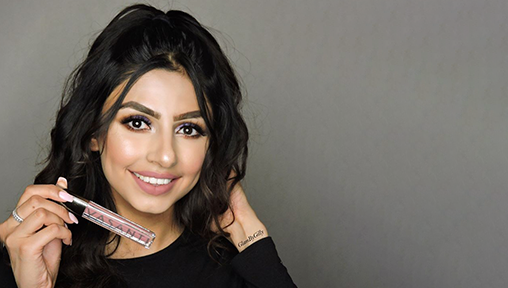 GlamByGilly was started by Gurleen Gill as a Freelance Makeup and Hair artist from Toronto Canada at the age of 22. A BSc Honours Psychology graduated, decided to pursue her passion in the arts by taking a risk and joining the beauty industry. She has not only worked with high-end artists in the Canadian and US industry but also taken a step into the influencer role with Instagram. Gurleen works with high-end brands to create tutorials and reviews with real beauty products.
Vanilla Luxury: Which long-lasting lipstick do you swear by and why?
Gurleen Gill: I am someone that loves trying different products. However, in my kit, I swear by the Vasanti Cosmetics Locked in Liquid Lipsticks. They are so hydrating and long-lasting, perfect for long hours. Vasanti Locked in Liquid Lipsticks are made in Canada, cruelty-free, vegan-friendly and paraben-free.