Singapore's largest pop-up creative market is back for its second edition, complete with an endless variety of eateries and retail, great music, and interactive entertainment.
Artbox is set to be Singapore's largest creative market, comprising of over 400 regional and local creative makers and partners. A market with offerings for all ages, do keep a lookout for brands that make the most fashionable and trendy items and are also social enterprises.
So if you're looking to buy unique goodies while doing some good, check out these 6 brands: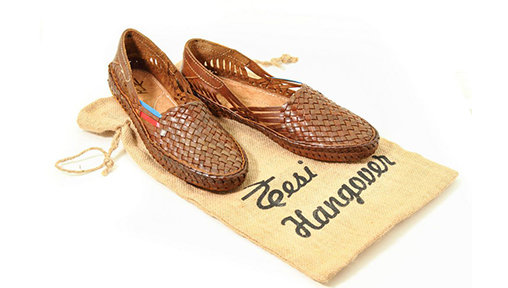 Back in 2013, when Hitesh Kenjale and Lakshya Arora travelled to Egypt for their internship, the traditional handmade leather sandal, popularly known as Kolhapuri sandals, worn by Hitesh was widely appreciated by their fellow interns. Once back in India, they scoured the market to gain a thorough and in-depth understanding of the handcrafted footwear market.
Their research efforts took them to a small village near Kolhapur in the South Western part of the state of Maharashtra, where artisans from the Chambhar community kept alive the dying art of hand weaving and crafting leather shoes irrespective of the incredible hardships they had to face every day. Saddened by their plight and with an entrepreneurial fire burning in their stomach, three youngsters decided to take the jump and established Desi Hangover.
The idea behind the brand was simple – to improve the lives of these artisans who carry the legacy of a centuries-old artform on their shoulders and provide a platform for their talent and art to be recognized and appreciated all around the globe. What about the footwear? Desi Hangover's mission is to provide their customers with the very best in terms of comfort and design.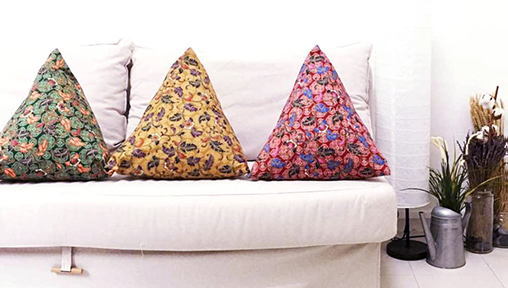 Indie Mamashop creates and curates interesting and functional items and gifts that improve lives of its makers. Indie Mamashop is a social enterprise registered with raiSE, on a mission to create income opportunities for the economically-disadvantaged community in Singapore.
How do they do this? By design. Behind every item in the store is a consideration of how they can reframe the work related to it so that someone who needs income can finally participate in the economy. India Mamashop provides the low-income segment of the community with home-based flexible work arrangements.
Check out their unique products, all handmade with love including dumpling cushions made from batik designs, crochet clutches, yarn necklaces and more.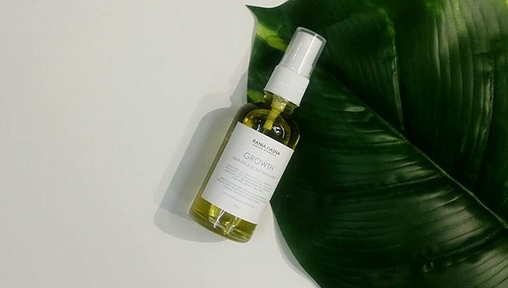 The Rania Hasna Nature Elements skincare brand was born from Rania's desire to choose what goes onto her skin. After researching, taking courses, and testing innumerable formulas on her own skin, she learnt that natural botanical oils and essential oils, in the right combination, without all the chemical nasties, are the best you can give to your skin and wellbeing.
Rania also learned that the quality of the oils really matters, so it is crucial to find the right sources. This company is dedicated to women and men who are trying to rid their dark circles, acne marks or even the dullness on their skin with products that are free from excessive chemicals and toxins and made from mainly organic produce, which leave no negative impact on your skin.
In addition, the company is committed to social and environmental responsibility. Each time you shop, 10% of the proceeds go to saving and rebuilding lives and you'll receive a rebate of $2 for returning 3 of their primary packagings through their Love Gaia Program.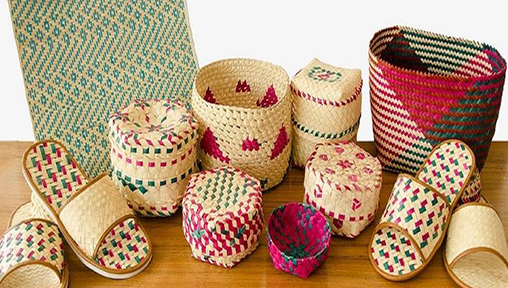 Established in 2014, Du'Anyam started its first project in Larantuka City, East Nusa Tenggara Province, Indonesia, one of the poorest provinces with one of the highest maternal and newborn mortality rates in Indonesia. The brand saw a novel opportunity to address these health issues by tapping into the existing wicker weaving traditions and providing an alternative employment to subsistence farming for pregnant women.
On their site, you'll be able to find handmade clutches, wallets, handbags, laptop cases, iPad sleeves, and storage baskets of different sizes.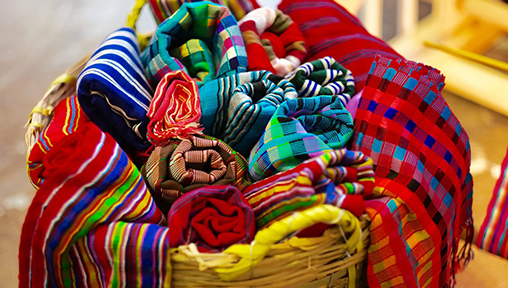 In 2014, Quin travelled to Bhutan for a holiday and met with a talented young village housewife. She was poor and unable to read or write. However, this young woman knew how to weave beautiful scarves. Since there were limited opportunities for income in her village, Quin brought her scarves back to Hong Kong and sold them on her behalf.
This is how ANA By Karma was started. Quin patiently worked with the women in Bhutan to build their skills to ultimately create a sustainable business. She has come a long way from teaching the women weaving basics and measuring scarves using bamboo sticks to helping them achieve their dreams.
Each of these Bhutanese women come from different small villages including Thimpu, Trashigang, Dagana, and Trashi Yangtse. Each handmade scarf comes with a personal signature - a motif representing the artisan weaver that proudly showcases her unique weaving.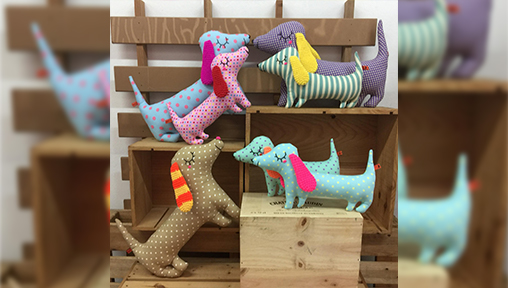 TeddyThotz is where the concepts of creativity and social enterprise merge. Started by Jon and George, it champions the creative talents of the ordinary people like the elderly, the poor and the disadvantaged; homemakers and working mothers; crafters and indie designers and other individuals and families.
The social enterprise taps into their skills to develop quirky and useful products for the marketplace to generate income and business for them. Everything that you find on the site or at their booths is therefore handmade and socially beneficial at the same time. They regularly participate in different markets and work with other enterprises such as Friends of the Disabled Society.
What can you find? Toys, tote bags, placemats, pouches, keychains and lots more.
Find all these social enterprises at Artbox Singapore 2018 from 25-27 May and 1-3 June at the Bayfront Event Space, Marina Bay.