Did you make a skin-resolution? If getting the right facial treatments and buying effective skincare is on your priority list, this guide is for you! From acne, pimples, 'maskne' or face mask-related troubles to managing dull skin, ageing woes and other skin issues, these are amongst the best facials in Singapore to get done in 2021. Choose the one you like and we promise you'll work your way to better skin in the new year!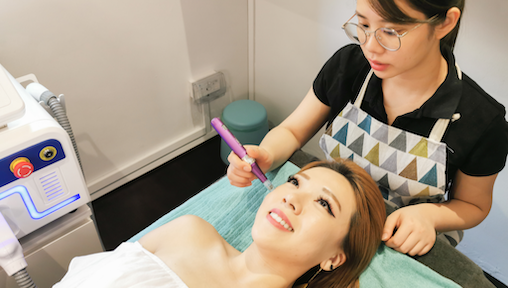 With seven outlets island-wide, Wellaholic is an award-winning aesthetic chain designed to fix all your skin troubles. If for instance, you are suffering from a skin condition such as acne scars, pigmentation, or fine lies and wrinkles, you can consider the Microneedling treatment at Wellaholic for both your face, neck as well as for other body parts.
Microneedling is a safe, minimally invasive, and effective aesthetic procedure. It is a valuable alternative to more invasive procedures such as laser skin resurfacing and deep chemical peeling in stimulating the production of collagen and elastin and has minimal downtime with extensive positive clinical results.
Microneedling at Wellaholic can also be done at a fraction of the cost when compared to other surgical treatments. Prices start as low as $129 per session for a 12-session plan, and this includes the application of three powerful serums (Hyaluronic Acid, Matrixl and Resveratrol) to help hydrate and plump your skin to smoothen scars and wrinkles for the superb anti-ageing effect.
How does microneedling at Wellaholic work? Gliding tiny microneedles over the skin break down collagen bundles in the top layer of the dermis, which are responsible for those uneven scars. A retinol-based serum in this instance would provide additional exfoliating power to smoothen the acne scars. About 4 to 6 sessions with a gap of 2 to 4 weeks per session are required for the most effective acne scar removal.
Besides acne scars, microneedling facials have seen potential in the treatment of several other dermatologic conditions including pigmentation disorders and premalignant lesions. Give it a shot, this facial could potentially change your skin in 2021!
Wellaholic. Tai Seng: 6816 8088, Tanjong Pagar: 8499 8984, Jurong East: 8499 4980, Lavender: 6816 8038, Kovan: 9058 5640, Orchard: 8869 5640, Bright Hill: 9239 5823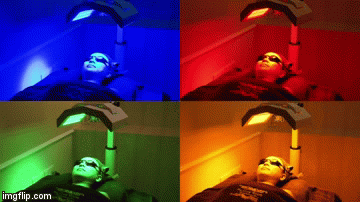 Looking for a painless and non-invasive yet effective treatment? The Premium Anti-Acne LED Facial by My Cozy Room is an all-in-one facial treatment fully customisable depending on skin type and conditions such as maskne, acne, clogged pores, sensitive skin, dry or dehydrated skin, and lots more.
My Cozy Room is an award-winning facial spa that offers facials for all skin types. It has received an internationally-acclaimed world luxury spa award for the Best Beauty Salon in Singapore. Housed in a heritage shophouse at Orchard, the spa has a cozy ambience and has treated thousands of satisfied customers.
The facial features a multi-functional LED light irradiator composed of 1632 medical SLDs equipped with blue, green, yellow, red, and IR (infrared) wavelengths with different purposes. Blue light helps to kill acne-causing bacteria and soothe inflammation - perfect for Maskne! Red is used to soothe skin and regenerate it to repair acne scars while green light helps stabilise and control oil production and minimise pores. Yellow light brings down redness after extraction while the use of IR gives anti-inflammatory and scar treatment properties.
Rest assured that you are in safe hands with their professional therapists who have at least 8 years of experience. They are well known for and specialise in gentle yet thorough extraction with minimal pain and redness, as well as using professional premium skincare products targeted to treat acne.
Psst...Enjoy 50% off Premium Anti-Acne LED Facial (U.P. $388, 120 min). *Valid for first-time customers in Singapore only.
My Cozy Room @ Cairnhill. 56A Cairnhill Road (5 min walk from Paragon Shopping Centre), Singapore 229667. 
My Cozy Room @ Devonshire. 125 Devonshire Road (Opp 111 Somerset), Singapore 239884.
For bookings, register your interest here or WhatsApp (+65) 8666 0030.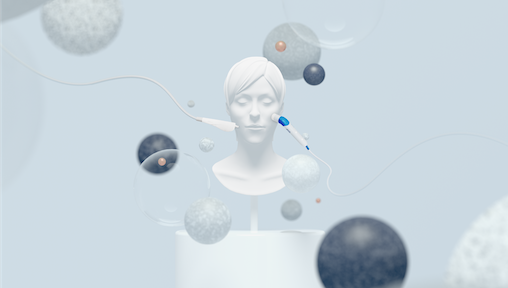 Specially designed to deliver over and above ordinary face treatments, the Essential Facial Re/juvenation (EFR) at the newly opened DRx Clinic on the East Coast employs cutting-edge FDA approved aesthetic technology and proprietary active skincare serums to effectively improve varying skin conditions. Have a specific skin concern? Each facial at DRX  is unique as it is customised for your individual skin condition.
The DRx award-winning, non-invasive clinic protocol incorporates an intensive deep cleanse with bio-dermabrasion paired with a proprietary infusion concentrate, botanical extracts and a relaxing high-quality mask based on skin concerns. The DRx signature EFR is suited to all skin types including skin with mild discolouration, ageing, acne-prone symptoms, dehydrated, sensitive skin and common skin concerns to restore, rebalance and rejuvenate the skin to its natural beauty.
DRx Clinic. Tong Building, 302 Orchard Road and 907 East Coast Road #01-03, Springvale.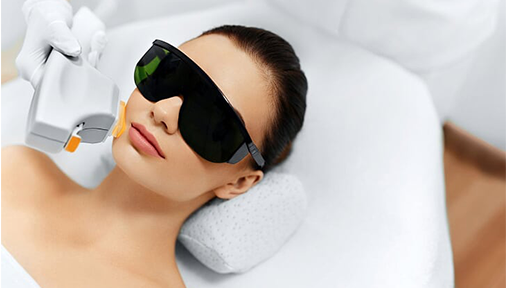 Looking for radiance or brightening of skin? The highly regarded, Skin Luminosity treatment by Derma Lab was designed for it. Using the latest Dynamic Pulsed Light (DPL) technology, a mix of both Laser Power Source and IPL, this treatment is able to reach deep into the layers of your skin and effectively reduce pigmentation as well as even out skin tone. All that work on the epidermis stimulates collagen production, minimizing pores and also reducing fine lines.
And that's not it! There is the added benefit of the Nutri-Oxygen Nano Mist therapy which delivers a gentle blast of Oxygen and mist of nutrients deep into your skin to hydrate and nourish it. High pressure of the oxygen pulverizes the nutrient solution to tiny, nanoparticles, so they are easily absorbed by the skin. The infusion of Oxygen, on the other hand, encourages cell and collagen regeneration as well as rejuvenates skin cells that have been exposed to pollutants and hence deprived of oxygen.
Completely non-invasive, painless and with no downtime, you can rest assured your skin will be visibly brighter, even-toned, hydrated and more supple!
Derma Lab. 101 Thomson Road, #02-08B, United Square Shopping Mall, Singapore 307591. Phone (+65) 6266 3038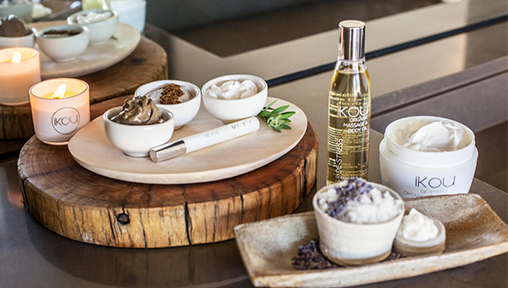 SkinFitness is a skincare concept that uses an educated approach to your beauty and well-being. They offer an organic and vegan facial known as the iKOU Organic Experience. Using high performance organic, natural, and wild-harvested ingredients combined with facial massage and a foot soak and mask, this 60-minute treatment is a sensory experience that delivers visible results and will transform the way you feel.
SkinFitness is also the exclusive retailer of iKOU skincare products in Singapore. iKOU is an Australian brand crafted by Naomi and Paul Whitfield who are extremely passionate about ethical options for production, fair trade, working with pure ingredients that deliver real results and ensuring their products are 100% vegan.
SkinFitness. One Shenton Way, #01-03, Singapore, 068803. Phone (+65) 8809 0848