If you are seeking professional, surgical-inspired or clinical skincare brands in Singapore, look no further. When it comes to effective ingredients, often professional and clinical skincare is the way towards better skin. Formulated after years of R&D and with the help of professionals across the world, there's no wonder that more doctors are embracing clinical skincare to help their patients achieve visible results.
Today, we round up the top clinical skincare and professionally-developed brands available in Singapore. Here's why they should be a part of your beauty routine too!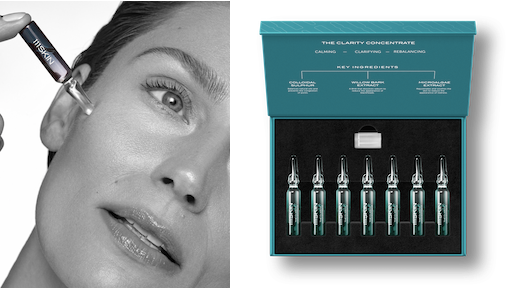 Surgically inspired, science led and driving clinical results, say hello to the innovative formulations by 111SKIN. Founded by globally renowned Harley Street cosmetic surgeon, Dr. Yannis and his wife Eva, this clinically-inspired skincare range addresses real-life concerns for customers. Loved by celebrities such as Kim Kardashian, Bella Hadid and Priyanka Chopra, Dr. Yannis strives towards efficacious skincare done entirely in the comfort of your home. 
Originally created to help Dr. Yanni's patients' skin heal after surgery, 111SKIN focuses on pioneering solutions for specific skincare concerns, and delivers clinical results. Believing in prevention -not intervention – each specially created product is inspired by Dr. Yannis' medical observations and extensive knowledge to ensure that the complexion is truly transformed. 
Their newly launched line of high-potency ampoules, The Concentrates are seven different treatments, for seven days and spanning across five different collections. Born out of Korean skincare routines, ampoules work in double time to treat varied skin concerns and a seven-day cycle is most ideal for it to penetrate and recharge your skin. The five targeted systems include Reparative, Clarity, Intensive, Treatment and Radiance. 
"The Concentrates are directly inspired by the clinical treatments I perform at Harley Street. The glass ampoules maintain the active ingredient integrity and allow the formula to be free from unnecessary preservatives, ensuring maximum efficacy. I am thrilled to share with you our most innovative skincare offering yet–one you can do entirely in the comfort of your home." says Dr. Yannis.
111SKIN's Concentrates are available exclusively at Metro Department Store, Metro online and Lazada–LazMall Prestige.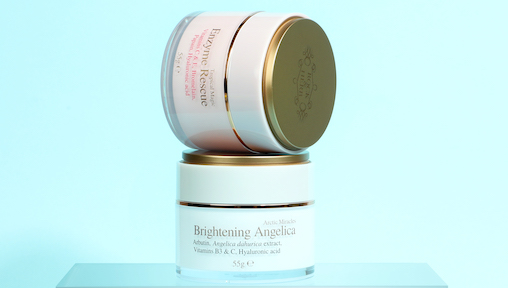 When a team of scientists and doctors study beauty and health regimes around the world to develop a skincare range, you know they mean serious business. Based on a fusion of science, nature and tradition, Rock and Herb is a dermatologist tested skincare brand that uses natural bioactives and is cruelty-free.  
Armed with two effective facial moisturisers that are lightweight, non-comedogenic and suitable for sensitive skin, their range may seem small but it is mighty.
The Brightening Angelica face cream has a gel-like texture and contains arbutin and Angelica dahurica extract. It comes with a power dose of Vitamin B and C for brightening as well as quick repairing of hyper-pigmentation from sun damage or inflammation. Vitamin B3 also increases keratin and ceramide production in our skin, thus improving moisture content and reducing wrinkles to give an 'anti-ageing' effect. 
The Enzyme Rescue face cream, on the other hand, has a creamy texture and combines the goodness of papaya and pineapple traditionally used by women in South East Asia, South American and the Hawaiin Islands for a blemish-free, youthful complexion. Containing Papain, Bromelain, Vitamin C and E, the Enzyme Rescue cream improves skin texture by deeply moisturising while exfoliating dead cells and repairing blemishes. You can also use it as an all-purpose moisturiser to optimise skin health along with other products and treatments. 
Want to get the best results for your skin? You can also interchange between the two products to repair different issues and increase the overall effectiveness of your skincare regime. Double score!
Psst...Vanilla Luxury readers can now order free samples of this Clinical Skincare brand from the Rock and Herb website! *Limited stocks, for a limited time period, and within Singapore only.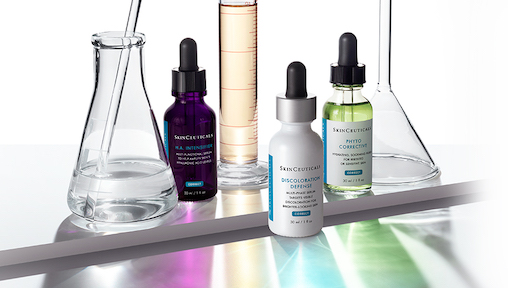 Advanced professional skincare experts, Skinceuticals have been on a mission to improve skin health, the world over. Born from decades of skin cancer research that led to major breakthroughs in antioxidants, their high efficacy formulas are proven to penetrate the skin in an optimum manner. You're probably tempted to ask - what exactly will an antioxidant help me with? Antioxidants provide protection from free radicals, so unlike a sunscreen that protects you from UV rays, they prevent skin damage that is caused by other factors such as pollution, smoking, alcohol etc. The antioxidants by SkinCeuticals have been proven to reverse skin damage, including fine lines, wrinkles, and discolouration or pigmentation.
If you are sold and wondering what to invest in, their award-winning C E Ferulic is a no brainer. A powerful daytime antioxidant is proven to give up to 8 times advanced environmental protection and reduce fine lines and wrinkles, this magic potion is sure to solve your ageing woes. 
Their Discoloration Defense is another awarded product that works by correcting stubborn dark spots and uneven skin, leaving you with a brighter complexion. Clinically proven to get rid of post-inflammatory hyperpigmentation (aka, acne dark spots) by 80% in 12 weeks, Discoloration Defense also removes other pigmentation and melasma by 60% in 12 weeks. You'll find Skinceuticals products across a network of authorized dermatologists, plastic surgeons, medispas and aesthetic clinics. You can also order online from their store on Lazada. Advanced clinical skincare that is backed by actual numbers - what's not to love!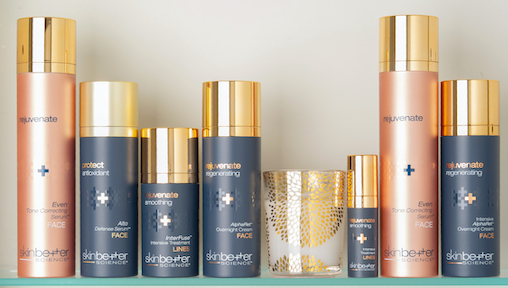 Now in Singapore, clinical skincare specialists, Skinbetter science make award-winning products that are backed by clinical research and development. Purposefully developed to be available only through authorized physicians, these products rely on sound scientific technologies and rigorous research to deliver revolutionary, award-winning topical systems.
Featuring AlphaRet®, as well as InterFuse® technologies, their formulation capitalises on the rejuvenating qualities of vitamin A, AHA and BHA, while eliminating the associated irritations that come with topicals containing Vitamin A or AHAs and BHAs(redness, peeling, itching etc). InterFuse® is a patented delivery technology that transports active ingredients deep into the skin that would otherwise have difficulty passing through the outermost layer of the dermis. 
Our favourites would have to be the Skinbetter Science® Interfuse® Treatment Cream Eye and the Instant Effect Gel Eye. InterFuse® Treatment Cream EYE delivers nourishing ingredients deep into the skin and contains neuro-calming peptides and vitamin C, which relax wrinkles and brighten skin, while humectants (which attract moisture) and caffeine enhance hydration and fight puffiness. 
The Instant Effect Gel EYE, on the other hand, is a refreshing daily gel that improves the appearance of under-eye bags, crow's feet and wrinkles for more resilient-looking skin. Featuring revitalising, hydrating, and brightening ingredients such as coffee, sodium hyaluronate, seaweed, chamomile and vitamin C, users can expect improved dark circles and eyes that appear refreshed and more awake. Now, who wouldn't want that? 
Skinbetter Science® Rejuvenate Collection is now available in selected clinics including, Ageless Medical, Freia Medical, NU.U Aesthetics & Wellness Clinic, Sozo Aesthetic Clinic, Astute Medical Centre, and The Artisan Clinic.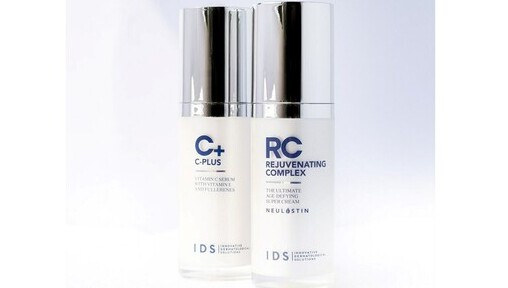 Think most skincare does not live up to its marketing hype? The doctors at IDS clinic believe that the efficacy of active ingredients comes from their ability to deliver into the appropriate layers of the skin. And this is the reason, they developed the IDS Skincare range - an answer to the most pressing of complexion problems. 
Created by Dr SK Tan, IDS clinical skincare line was made to deliver highly visible results that surpass those achieved by other prescription products, and without the side effects, they often cause.
Drawing on over 20 years of experience in the aesthetics industry and working in collaboration with international experts, Dr Tan designed and formulated the IDS line of professional skincare products to address the most prevalent problems he has encountered in his practice. Ranging from acne, blemishes to pigmentation, wrinkles and sagging due to environmental and sun exposure - there is certainly a solution for all of these under their range. 
If its a powerful Vitamin C serum you are after, you won't go wrong with their C-Plus age-defense serum that is formulated with a potent form of Vitamin C, Fullerenes and Tocopheryl that deliver a superior antioxidant action and strong collagen stimulation. Results include 'wrinkle-free' effect along with skin brightening, increased collagen production and lightening of old acne marks.