beauty
7 Tried and Tested Beauty Products For February 2021
Published Date
: 26 Feb 2021 13:59

Read all about the new beauty products Vanilla Luxury's Editorial Team tried this month. What we loved and whether it's worth your time!
You know we love our beauty buys at Vanilla Luxury. As we discover a world full of skincare and makeup brands - both local and international - we try, test and tell on these beauties.
Here are the beauty and makeup products that we tried in February, along with what we loved about each of them: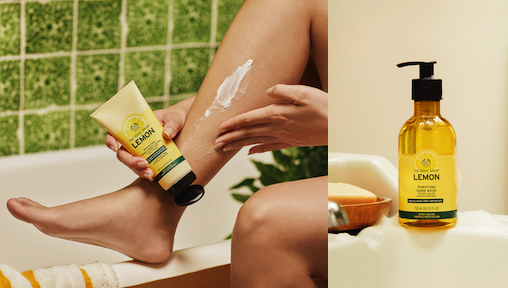 Cleanse and protect yourself with the new The Body Shop's Lemon routine. We have all been reminded of the importance of washing our hands. Over the past 5 months, Google has seen a 250% increase in searches for moisturising hand sanitiser globally. To help people feel confident in reconnecting with their bodies, The Body Shop has launched a new Lemon cleansing and protecting routine which includes a Lemon Face Wash $21, Lemon Hand Wash $12, Lemon Hand & Body Lotion $20 and Lemon Hair & Body Wash $22.
The new Lemon range is 100% vegan and made with lemon essential oil, which is known for its purifying properties. It's a simple, hard-working routine that brings together products that have either antibacterial, intense cleansing or protecting care properties.
Vanilla Luxury Raves: Finally, a range of antibacterial products that don't strip your skin bare. We especially love their Lemon Hand & Body Lotion that easily absorbs into your skin without leaving any greasy residue!
The full selection of The Body Shop's new Lemon range is available in-stores islandwide and online on Lazada, Shopee, and foodpanda shops.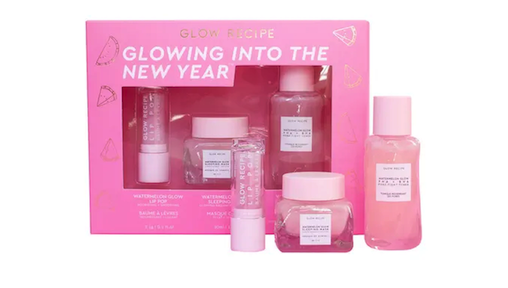 This limited edition set from Glow Recipe is a great way to try this brand. Perfect for bare skin days, this hydration and exfoliating trio includes a toner that hydrates your skin and minimises the appearance of your pores, the watermelon sleeping mask leaves your skin glowing while feeling soft and supple, and the watermelon lip pop is a lip balm + scrub + tint - all in 1.
Vanilla Luxury Raves: We LOVED this range as not only is it affordable but our skin really GLOWS and feels as smooth as a baby after using it for a week!
Glowing Into The New Year with Glow Recipe is available at Sephora for S$72.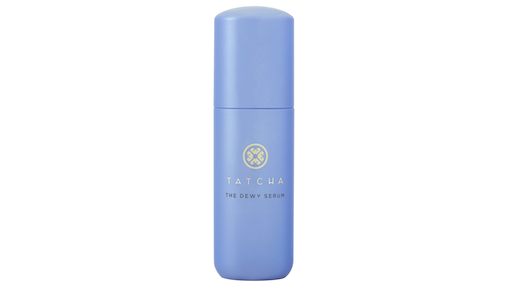 Tatcha's collection is inspired by Japanese beauty secrets passed down by generations and based on the principle of less is more. The new Tatcha The Dewy Serum, is made to renew the skin's surface, plump with deep hydration and restore the building blocks of healthy skin.
This Lactic Acid rich serum contains Japanese superfoods, plant-derived hyaluronic acid, and renewable sugarcane-derived squalane. Inspired by the Japanese concept of Shinsei, which translates to "new birth", it restores and replenishes the essential components of healthy skin to help it perform at its optimal level.
Vanilla Luxury Raves: Who's up for smooth and dewy skin? Tatcha's The Dewy Serum at $140 for 30gms does not come cheap, but then beauty rarely does. We've been fans of the Tatcha The Water Cream for some time now, and The Dewy Serum delivers on the reputation, equally. For those with sensitive skin, the Lactic Acid in this serum is a slow but sure AHA that can help remove impurities on your skin without causing much havoc. We love how The Dewy Serum is light, nourishing and undeniably gives the skin a plumped-out, fresh glow. We only wish there was more in the bottle!
Tatcha The Dewy Serum is available at Sephora for S$140.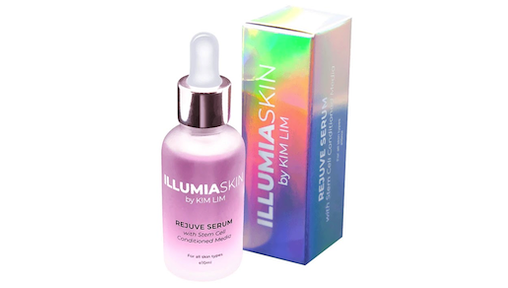 Filled with amino acids and niacinamide, Rejuve Stem Cell Serum by Illumia Skin is a serum containing stem cell conditioned media extracted from Red Deer Placenta.
Excellent in rejuvenating your skin with healing and anti-ageing benefits, the Rejuve Stem Cell Serum is recommended for post-laser wound healing and post-procedure treatment. 
Rejuve Serum improves skin elasticity, strengthens skin cells, leaving your skin looking healthier and rejuvenated.
Vanilla Luxury Raves: We could immediately notice a visible difference in the texture of our skin in terms of how it looked and felt.
Rejuve Stem Cell Serum is available on their website S$89 for 10ml and S$199 for 30ml.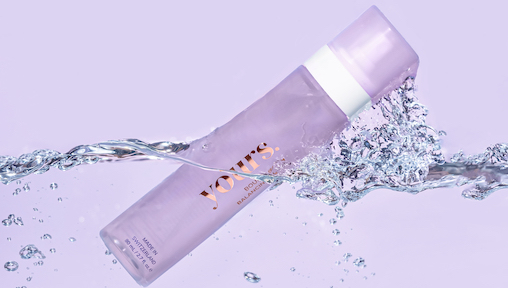 Yours' Bounce Back Balancing Toner is a rejuvenating, mineral-rich toner made in Switzerland. Pat the refreshing elixir onto freshly-cleansed skin, and ACB Bio-Chelate 5 and Vitamin B12 immediately restore skin's natural pH, promote cell renewal and strengthen the skin barrier while Epidermist, a skin-builder, protects against acne-causing bacteria. Finally, Glucame-20 hydrates skin and Niacinamide, the darling of beauty enthusiasts, evens out skin tone and lightens dark spots.
Vanilla Luxury Raves: We love this local skincare brand run by boss woman Navneet Kaur for its dedication to clean beauty and sustainability. All ingredients used in Bounce Back, whether plant-derived or synthetically produced, are listed safe for use by the Environmental Working Group, and are ethically sourced via transparent supply chains. Bounce Back is vegan, cruelty-free and environmentally-friendly.
Yours Bounce Back Toner is available on their website for S$50.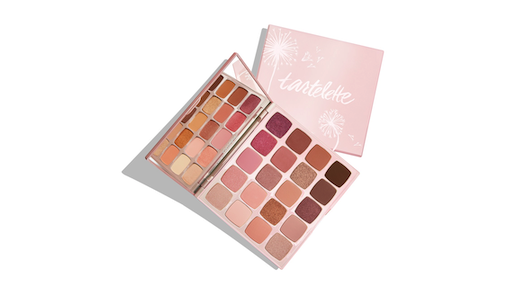 tarte's cult-classic clay just got juicier! They've launched an all-in-one XL eyeshadow palette with 20 juicy rosy, bronze and neutral shades that are nutrient-rich powered by Amazonian clay.
This supersize palette, with 10 matte, 4 pearlescent and 6 metallic finishes, can be mixed and matched to create effortless, everyday eye looks. These nutrient-rich coloured clays provide maximum pigment and all-day wear without creasing or fading even on oily lids. The mineral pigments also soothe and soften skin.
Vanilla Luxury Raves: Talk about an eyeshadow palette that has been cleverly arranged in rows to effortlessly create simple, natural makeup looks. Just go row by row and starting from the left, buff the first colour into your crease, apply the second colour all over your lids, followed by the next two colours in the outer and inner corners of your eyes, and finally the last colour onto the lower lash line.
tarte's Tartelette Juicy Amazonian Clay Eyeshadow Palette is available at Sephora for S$74.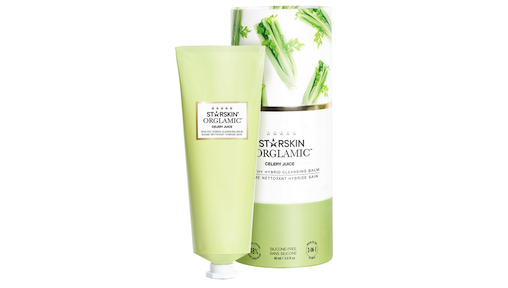 Balm to oil to milk! This ultimate hybrid cleanser by Starskin is created with healthier, not just cleaner, skin in mind. Formulated with a base of 47% Radish Seed Extract, Celery Juice and Sunflower Seed Oil to remove dirt and impurities, it contains beneficial oils like Tea Tree, Rosehip and Camellia that work together with superfood ingredients to calm, soothe, protect and nourish the skin.
Celery juice is a natural purifier that refines pores and is rich in Vitamin K. It also helps boost blood flow and circulation - a boon for those suffering from rosacea, scarring, redness and overall skin sensitivity.
Vanilla Luxury Raves: We love our cleansing balms on here, but even more so when they remove dirt and makeup in one go. You'll need only a small helping of the Starskin Cleansing Balm to remove traces of dirt, impurities and even mascara. Apply to dry skin, massage the balm to an oil-like consistency. Once you add water, it will melt away like a creamy milk. Expect skin to be thoroughly cleansed and left with a healthy, supple glow!
Starskin ORGLAMIC™ Celery Juice Healthy Hybrid Cleansing Balm is available at Sephora for $51.