While trying to solve her husband's skincare woes, Navneet ended up investing two months of her time researching the various ingredients and skincare products available in the market. She spent over $1,500 and was very disappointed that the skincare products she had bought after so much research, did not work for him. 
In those two months, she realised that not only was it difficult, it was also a time-consuming and expensive journey to guess what his skin needed. Despite having had a background in skincare, she had trouble finding the right skincare products for him. 
This was 2018.
Given that the world is so reliant on technology in this day and age, Navneet decided to launch her very own skincare line called Yours, which uses technology to personalise skincare so that consumers can finally put a stop to the trial-and-error of buying skincare. 
The Fully Yours complete regimen consists of 4 products for a straightforward routine for both day and night. It includes a 15 ml face serum, 30 ml day cream, 30 ml night cream that is personalised to the user's lifestyle, environment and skin needs, and a 10 ml eye serum to reduce and prevent appearance of dark under eye circles.
Vanilla Luxury: How does Yours personalise skincare for an individual?
Navneet: After spending months researching, we know that it's not just your skin but also your lifestyle and environmental factors that can affect your skin condition. Hence, we have created a skin assessment to take these factors into consideration while creating a personalised skincare regimen that is right for you.
For a precision analysis of their skin, users can opt to upload a selfie, and data about their skin is extracted through computer vision algorithms, combined with inputs from the questionnaire. The complete data set is then fed into a proprietary personalisation model that decodes skin needs, and finally mapped to clean, Swiss active ingredients to create a personalised regimen for each user. 
Vanilla Luxury: Why should a consumer consider personalising their skincare when they can easily purchase skincare products available in the market?
Navneet: Your skin condition is unique to you. At Yours, we focus on you. We do not just look at your skin type/concerns, but also take your lifestyle and environmental factors into consideration. 
For example, a 32-year old Yoga instructor who has a balanced diet, healthy lifestyle and sleeps well would require different skincare products, as compared to a lawyer of the same age, skin type and concerns, who sits in air-con all day, is stressed out from work and has an irregular sleep schedule.
By taking into account your lifestyle and environmental factors, we are able to recommend the right active ingredients for your existing skin needs, and help prevent future skin concerns that may arise from the impact of your lifestyle on skin.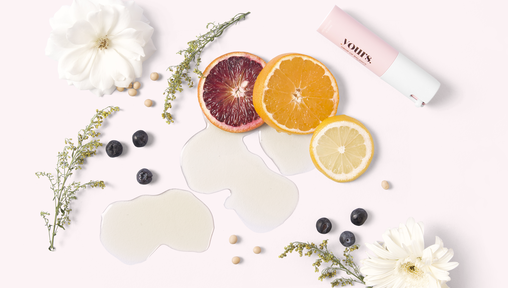 Vanilla Luxury: How is Yours skincare different from other personalised skincare brands?
When it comes to personalised skincare, here are three important criterias: 
How well do they suit the customer's skincare needs?
At Yours, we create our skincare products with the focus on our customers. When we personalise skincare for our customers, we look at our customers at a holistic level. We go beyond just assessing their skin type and skincare concerns but also look at their lifestyle and environmental factors too.
How effective are the skincare formulas?
We focus on ingredient-level mapping to the customer's skin needs, which is highly accurate with technologies. We use a computer vision and machine learning algorithm for skin analysis. This precision mapping allows us deliver the right skincare formulations to our users, without having to compromise on safety and efficacy tests that are also done at the formula level.
How safe are the skincare formulas?
We make all our skincare in Switzerland, using up to 11 active ingredients in each product. We are Clean Beauty++, which means that all the ingredients that go into our product formulations are non-toxic, ethically sourced from trusted suppliers in a transparent supply chain, environmentally sustainable and rigorously tested for safety and efficacy. 
Vanilla Luxury: Why did you choose to make Yours skincare in Switzerland?
Navneet: My hunt for great quality products backed by research and innovation led us to Switzerland. We had several key criterias when we were conceptualising Yours. We started with Europe as it has the most advanced and stringent cosmetic regulations in the world, with over 1,328 chemicals/ingredients banned in cosmetics.
After visiting dozens of laboratories over months, I found the perfect fit that aligns with our brand values, in Switzerland. From great quality and well-researched ingredients to being environmentally-friendly. Water is also a key ingredient in skincare, and Swiss water is naturally pure and rich in minerals, which make our skincare formulations even more effective.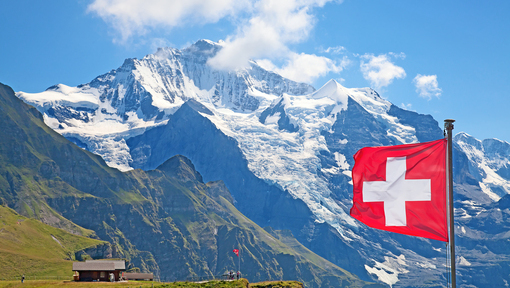 Vanilla Luxury : Skincare products made in Switzerland are typically expensive. How is Yours skin care affordable? 
Navneet: Being a Direct-to-Consumer brand, we are able to deliver great quality products to our users at affordable prices. We focus entirely on our customers. We personalise skincare for our customers and ship it to them directly. By selling directly to our customers, we avoid high overhead and rental costs, and are able to pass cost savings directly to our users.
Vanilla Luxury: Yours currently has 4 skin care products at the moment. Will Yours be introducing any new skin care products anytime soon? 
Navneet: We started by offering the core skincare regimen which is the most complicated part of the skincare routine which is finding the right serum, moisturiser, night cream and eye serum set. We have had many customers write to us requesting for more products to buy after using our personalised skincare. We will soon be introducing cleansers, exfoliant, sunscreen and even a night serum for customers.
Vanilla Luxury: What can we expect next from Yours?
Navneet: We are on a mission to help users love themselves and feel happy and confident in their own skin, and we do that by simplifying skincare. Up next would be a new series of products that cover the basic essentials. We are also launching an all new skin assessment soon, stay tuned!