Pubs are a basic part of Ireland's social scene, and there's nothing quite like an old-fashioned Irish pub. The country is filled with traditional authentic pubs serving some of the best beers and ales in the world. Here is a curated list of 7 of the most charming pubs you must visit while in Ireland.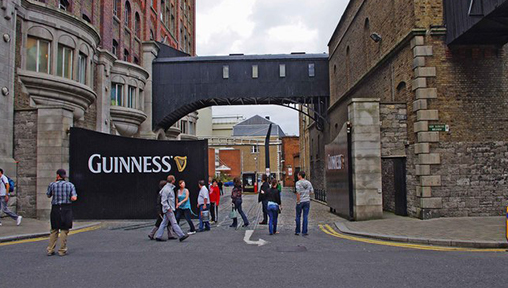 It's impossible to visit Ireland and not pop into the place where Guinness is brewed. Guinness Storehouse tells the story of one of Ireland's most iconic brands. The journey begins at the bottom of the world's largest pint glass and continues up through seven floors.
The highlight for many visitors is the famous Gravity Bar, which showcases unparalleled panoramic 360⁰ views of Dublin city. Visitors discover what goes into making each and every pint of Guinness and learn about the incredible brand history stretching over 250 years.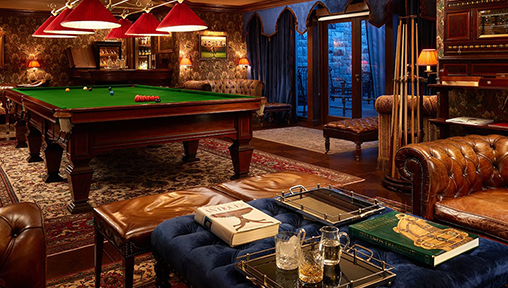 Retreat to the Billiards Room of the stunning 800-year Ashford Castle. Enjoy a game of billiards, sink into comfy chairs with a glass of your favourite tipple or enjoy delicious Cuban and Irish tapas. Relax with a newspaper and catch up on the day's affairs.
Guests can choose from a selection of the finest single-pot still whiskeys, a style unique to Ireland. Wine tastings are also available in the Billiards Room for those who want to take in the waterfront views with a glass of red. A selection of Mr Tollman's limited edition cigars is also available.
Few sights encapsulate the essence of County Kildare more than that of horses pounding across the springy open plains of the Curragh. Any guest with an affinity for horse racing should make time for a stop at The Curragh, Ireland's most important thoroughbred race course and breeding centre. Located in County Kildare, The Curragh is home to the cool and contemporary Champagne Bar, where exquisite bubblies and wines are served.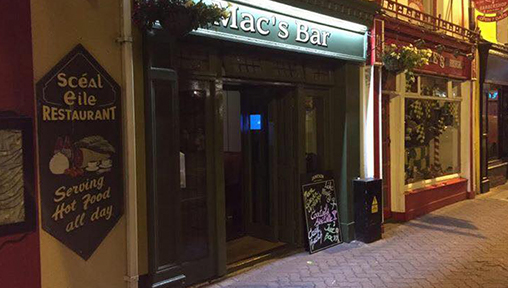 While there is certainly no shortage of pubs in Killarney to choose from, we recommend Macs Bar, a small spot with incredible live music, delicious craft beers and cocktails, and a cheerful clientele who are always willing to share recommendations. On your way back to your hotel, perhaps pop into another memorable bar or two along Killarney's lively streets.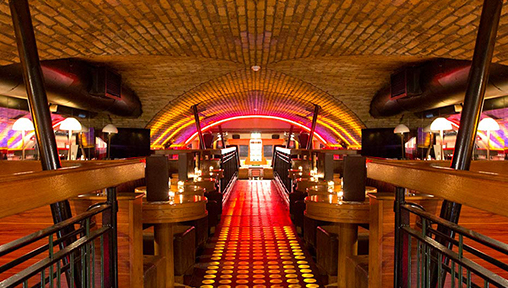 Located on Bachelors Walk, O'Connell's Bar serves a wide selection of Irish and International beers, fine foreign wines, spirits and tasty cocktails. Simply kick back with your friends and enjoy your favourite beer whilst watching a sporting event on one of six big screens.
O'Connell's is also a great place to let your hair down where the bar hosts some of Dublin's finest DJ's on Friday and Saturday nites. Take the unique bridge that runs almost the length of the Bar to the dance floor where you can dance the night away.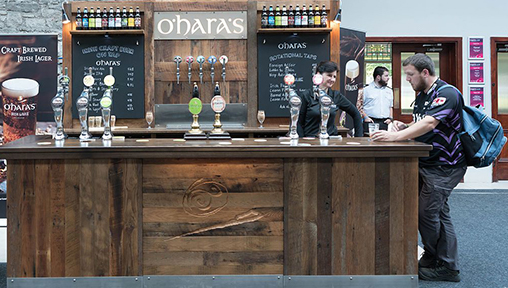 Along the scenic, winding road that reveals the magnificent Ring of Kerry, make a stop at this cosy little pub. You'll find 13 taps pouring the full range of beers from the famed O'Hara's Brewery, guest Irish craft beers and ciders, and rare beers from Belgium, Germany and the USA.
This pub offers a world of choice, and it's the perfect place for beer enthusiasts who want to try something a bit different. Brewery Corner is nestled amidst a row of 6 pubs all with their own individual personalities.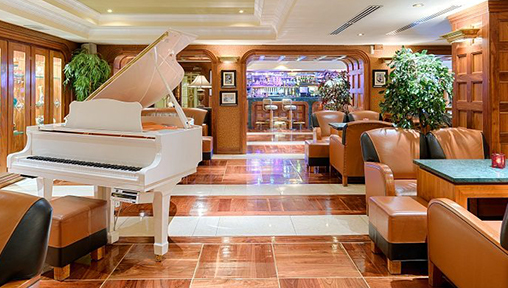 Music is a huge part Irish culture and at the Killarney Plaza Piano Bar, guests can enjoy a drink in elegant surroundings next to a piano that has quite the reputation for starting late night sing-alongs. You can take this opportunity to learn and join in on some of the Irish folk songs.
Insight Vacations is known for its well-curated journeys throughout Europe. Visit their website for more details on their Ireland Itineraries - 'Irish Elegance', 'Country Roads of Ireland', 'Britain and Ireland Discovery', 'Romantic Britain and Ireland', 'Britain and Ireland Explorer'. Guests who book Ireland itineraries by 29 March 2018 can enjoy 7.5% Early Payment Discount plus up to US$400 additional savings per couple.