While there are so many cafes in Singapore, some known for their brunches or Instagram-able decor, which ones should you go to for a nice cuppa? Standing apart from such cafes, these five places focus mainly on one thing - quality coffee.
Want to find out what makes a good cup of coffee good? These five places will have the answer for you.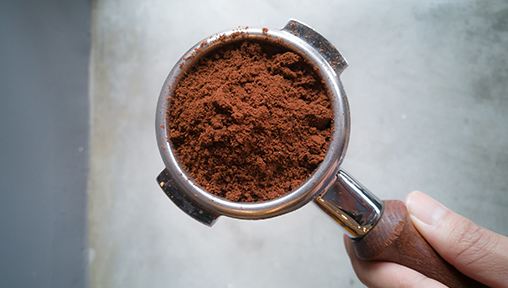 If you're looking for coffee that you won't get anywhere else in Singapore, head to Little India where you'll find The Wired Monkey, a speciality coffeehouse that customises their own coffee blend.
The coffee beans come from all over the world. Think of coffee with flavours that are fruity and juicy from Honduras; sweet and light-bodied flavours from the tropics of Costa Rica; or the chocolatey, nutty notes from the land of Brazil. You are spoilt for choice with filtered coffees, espresso-based coffees, and cold drips that brew overnight for 18 to 24 hours.
The founders invite you to embrace the addictive quality of coffee. If you're going to have more than one cup in a day, then have it at The Wired Monkey! Also, if you're wondering how baristas design their latte-art, The Wired Monkey conducts classes to teach you how. Reach out to them for more details.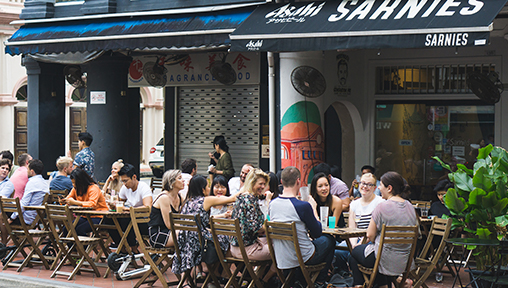 Before the cafe culture in Singapore started developing at full speed, Ben Lee, the founder of Sarnies just wanted to start a simple cafe concept with quality food that you could get in a hole in the wall Aussie spot. 'Sarnies' may be slang for sandwich, but this turned into the full-fledged cafe and roastery that it is today - freshly roasted coffee every single day, a comforting evening menu, hearty brunch and a healthy selection for the weekday, and Acai soft serves.
At Sarnies, they do their own roasting in-house weekly to ensure the freshness of the coffee. They also focus on the process from seed to cup; the A Stimulant by Sarnies team ensures every single roast is nothing short of perfect so that everyone can enjoy a damn good cuppa, wherever they may be.
Situated at 22 Martin Road, operating 7 seven days a week and serving an all-day brunch style menu, Common Man Coffee Roasters Café has fast become a favourite spot for locals and travellers alike - speciality coffee for the common man!
Their food menu is served alongside an extensive coffee offering, ranging from their signature CMCR Espresso Blend, prepared on their custom Synnesso espresso machine, to a manual brew from their range of single origins and micro-lots, such as YirgZero from Ethiopia, precisely prepared on their dedicated brew bar as a pour over. Besides the cafes, CMCR is also a thriving wholesale business operating as CMCRi which provides delicious beans, first-class equipment and support to many other cafés in the region.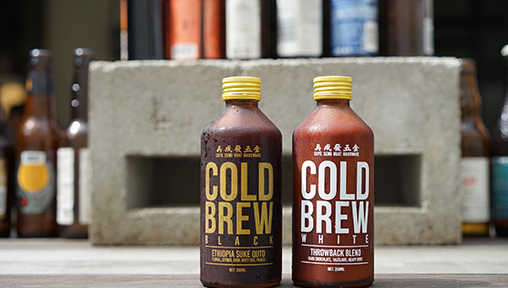 Paying tribute to the hardware heritage of Jalan Besar, the owner of Papa Palheta decided to name his new cafe 'Chye Seng Huat Hardware' (CSHH), which means to 'flourish again'. The flagship store houses the Roastery, the CSHH Coffee Bar and C-Platform where coffee classes are conducted.
The Roastery offers a peek into the transformation of green beans which intrigues patrons to coffee's mechanical background as a prelude to their cup. Inside the CSHH Coffee Bar, the island bar allows a 360-degree view on the baristas brewing craft. The coffee bar also has the largest wall of coffee products, accessories and equipment, taking coffee retail therapy to another level.
Inspired by the cafes in New York and London while living there, Dennis Tang and Jia Min Lee started their own cafe after returning to Singapore in 2009. From sourcing seasonal coffee beans to roasting them in a style that they feel best represents what that coffee can be without altering much of its natural characteristics, these guys pull all the stops to bring you quality coffee. Knowing that's what they are good at, they focus on only selling coffee.
They also like to share their knowledge so that patrons can understand why their coffee is brewed in a certain way and how each brew can taste so different from another. How do they like their coffee? Clean, balanced and sweet. This means tweaking their brew parameters for every coffee and calibrating them daily to ensure that they are consistent and hitting the right notes in the cup to be enjoyed by everyone who visits.