Want to wake up to scents that evoke happy memories of family summers spent in the sunshine, morning coffee or new born babies?
Anya Hindmarch and perfumer Lyn Harris have come together to create a new line of luxury candles called #ANYASMELLS. Using the finest raw materials and traditional techniques where the candles are hand-poured in England, the collection comprises candles in two sizes - 175g (at S$90) and 700g (at S$290).
Here are 3 reasons to indulge in these scented candles:
1. Three Luxurious Fragrances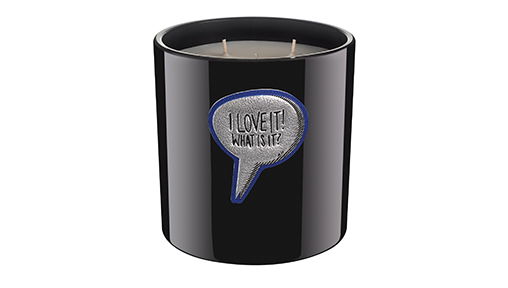 Coffee
Inspired by early mornings, notes of café abs, galbanum from Iran, cardamom from India, vetiver, patchouli, Virginia cedar wood, tonka bean, frankincense and amber combined with birdsong and waiting taxis to create a dark and woody scent that evokes the smell of freshly-brewed coffee.
Sun Lotion
Inspired by family summers spent in the sunshine, notes of Italian bergamot, Sicilian Lemons, orange flowers from Tunisia, sea air, cedarwood from Texas, vanilla and musk are mixed with regrettable tan lines and ice cream drips to create a fresh and floral scent.
Baby Powder
Inspired happy memories of new babies, notes of bergamot, Italian mandarin and rose petal, violet leaf from France, heliotrope, benzoin siam, vanilla, tonka bean from Venezuela and musk combined with a heavy dose of sleepless nights and first smiles to create this soft oriental fragrance.
2. Luxury Combined with Humour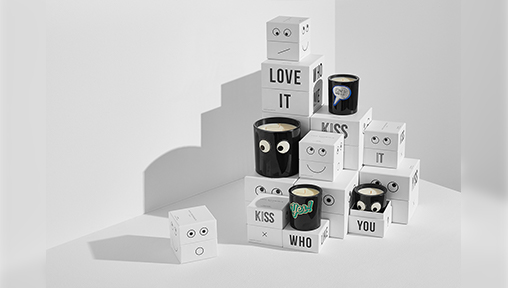 The candles are finished with graphics from the Anya Hindmarch Sticker Shop to add a signature dose of humour. The leather embossed stickers are emoji-like eyeballs, a speech bubble with "I love it! What is it?" or, simply, "Yes!"
The candles also come in quirky packaging. In fact, each of the three different boxes can be twisted to create different phrases and faces. Love it? We do!
3. Festive Season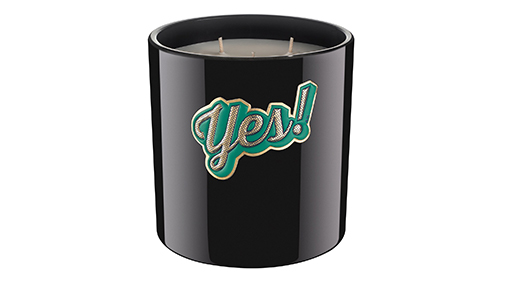 You know it's that time of year again! Gifting season is upon us as Christmas, Thanksgiving and the New Year are arriving. These Anya Hindmarch candles make for a great present. For example, the "Yes!" candle is a fun gift to present to someone who has something worth celebrating.
Or better yet, get into the festive mood and use these cute candles on decorative display in your own home!
#ANYASMELLS candles will be available at Anya Hindmarch Takashimaya from November 2017.