lifestyle
Best International Grocery Stores in Singapore
Published Date
: 27 Sep 2023 10:00

From clotted cream and British biscuits to Kimchi, spices and French cheese, these international grocery stores in Singapore have everything you need
Are you searching high and low for an international grocery store in Singapore that carries all the essential ingredients for your special meal? This list is for you!
As an island city made up of people from all over the world, Singapore is a melting pot of diversity and heritage. This, of course, includes the culinary culture – as you can tell from the endless plethora of international cuisines available in Singapore. 
With that said, it may still not be as easy to recreate local recipes due to a lack of local ingredients from home. Here's where we step in to help. Combing through the lists of supermarkets in Singapore, we have found the right places for you to buy international groceries in Singapore – with some of the best prices, quality and service. Whether it's clotted cream and British biscuits for your high tea or Mexican spices, San Marzano tomatoes, Kimchi and French cheese, our list of international groceries will help you whip up a decadent menu - with the right ingredients to match.  
Best Places to Buy International Groceries in Singapore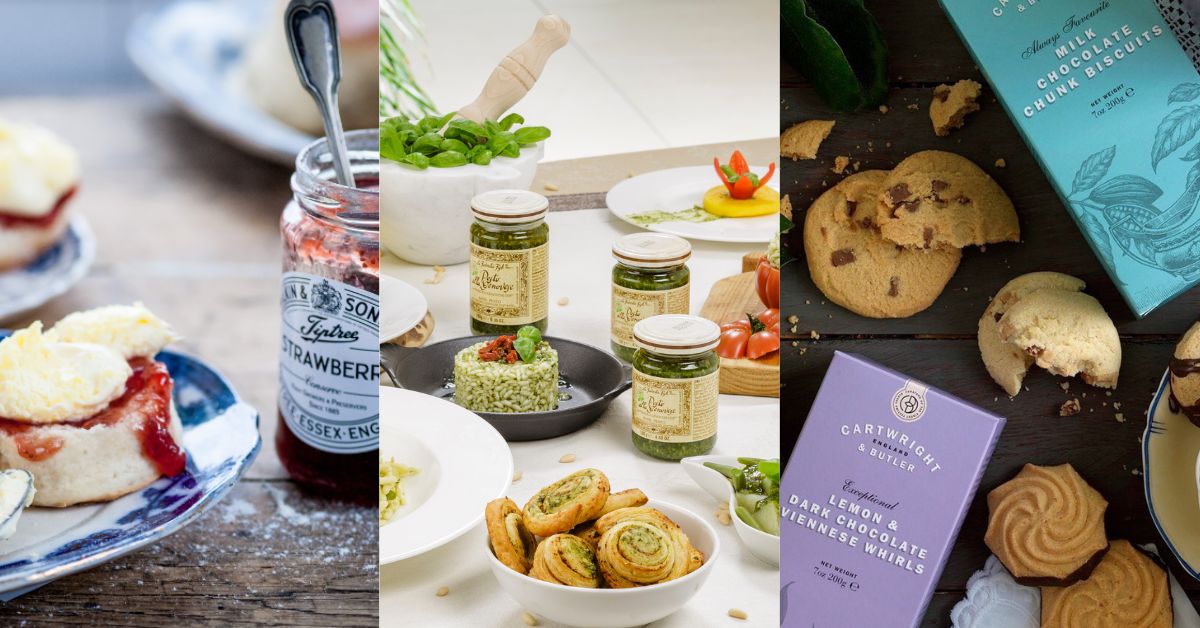 If you are still to discover Gourmet Grocery by OurChoice, this is the largest selection of epicurean foods in Singapore under one roof! We're talking all of your favourite British groceries including the finest shortbread from Shortbread House, Grandma Wild's affordable selection of festive goodies, Farmhouse, Artisan Biscuits for cheese, Cartwright & Butler, and many more favourite British brands - all available at the click of a button. 
Prefer proper tea? You'll be delighted to find that OurChoice carries Taylors of Harrogate Tea and Coffee. There's also the much-loved Tiptree Jams(with 28g single portions available), Chutney and Puddings, Prestat Chocolate, Granny Gothard Ice Cream, Netherend Farm Butte, and English Cheese. Not to forget, Roddas Clotted Cream which will complete any high tea and scones experience at home.
If you need your fix of Italian gourmet groceries OurChoice also stocks some of the leading Italian produce from renowned suppliers. Look forward to a lineup as delicious as Domori Dark Chocolate Criollo, Antica Truffle Chocolate and Maglio - made using brown sugar coming(local, natural and preservative-free) from Okinawa. 
Other noteworthy items include the multi-award-winning San Giuliano Extra Virgin Olive Oil, Leonardi Balsamic, LaFavorita and their delicious Basil Pesto, as well as LaMacina olives, pastes and oils. 
Don't forget to keep an eye out for their Monthly Specials that house best-sellers and new items at 30-40% discounted rates across tea, biscuits, chocolates, olive oil and other favourites.
And if you need all of that to be wrapped up as a housewarming gift or as festive gift baskets, take a look at their gifts and hampers offering. You can even contact OurChoice for bespoke and personalised gift hamper solutions.
With free next-day delivery on all orders, you can rest assured that quality produce and ingredients will make it in time for your special occasion.
*Next-day delivery is offered every day except Sundays and Public Holidays for orders confirmed before 11:59 PM. 
OurChoice. Phone: (+65) 6686 4438. Whatsapp: (+65) 9058 9256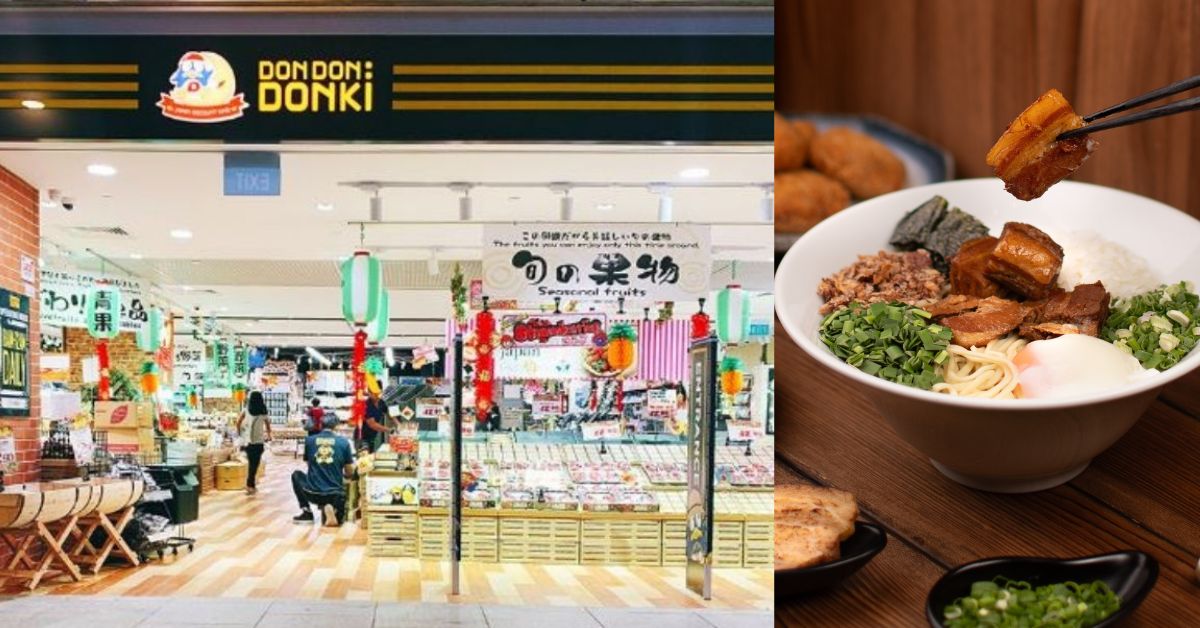 Famous for their earworm tune in store, you can't miss a Don Don Donki when you are near one. Clearly a hit in Singapore, Don Don Donki has expanded throughout the island and you can now grab yourself a fresh platter of sushi or a toasty plate of Takoyaki at the nearest Don Don Donki near you! If you don't know yet – Don Don Donki is actually Don Quijote, a famous Japanese discount retail chain known as "Donki" with 350+ stores in Japan. With their ability to bring convenience, discount and amusement to the consumers, they have expanded and are spread across Southeast Asia as "Don Don Donki". 
From halal-certified ready-to-cook selections to fresh fruits directly imported from Japan to freshly made sushi platters, Don Don Donki is a delight for those looking for Japanese groceries in Singapore. Want a sweet and light midnight snack? Head over to the branch at Orchard Central where it is open 24/7 and grab yourself a cold and satisfying cup of Hokkaido Matcha Soft Serve at only S$2.40! Otherwise, the stores are packed with tons of interesting fresh groceries and snacks from Japan – plenty for you to explore.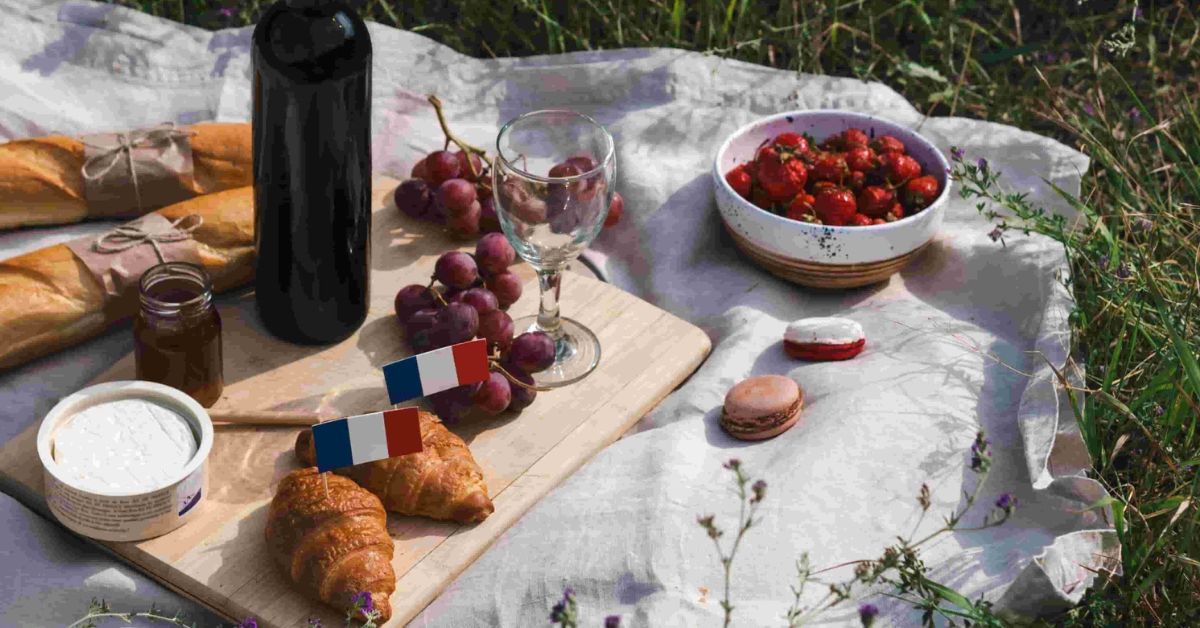 Take your pick off the diverse inventory from The French Grocer to have delicacies and the finest cuts delivered to your footstep. The French Grocer is an online destination catering to select hotels, restaurants, and families seeking quality food products at competitive prices. They boast of a plethora of fine foods sourced globally, including New Zealand and Australian beef, French poultry, Dutch veal, Spanish pork, New Zealand and Norwegian salmon, Japanese scallops, French and Italian cheeses, Italian and Spanish hams, French terrines, foie gras, and French wines, along with A.O.P. rum from Martinique in the French West Indies. 
French cheese lovers will find their heaven here with a well-curated of French cheeses available. You can preorder the France Camembert pasteurised milk cheese 240gr Camembert Le Père Alexandre (S9.90/kg) – a French cheese made from pasteurised cow's milk. Unmistakably soft, buttery, fruity and slightly salty, this cheese also has a smooth texture and recognisable aroma. You can then choose to pair your cheese with any delicatessen or wine of your choice. The Spain Chorizo Iberico (S$47.80) is a great addition, is sourced from a celebrated producer of Spanish ham and chorizo – FERMIN. Anytime you are lacking inspiration for your next dinner idea, you can simply look through the French Grocer's blog for fun and delectable recipes and insights while getting to know an array of culinary delights from around the world.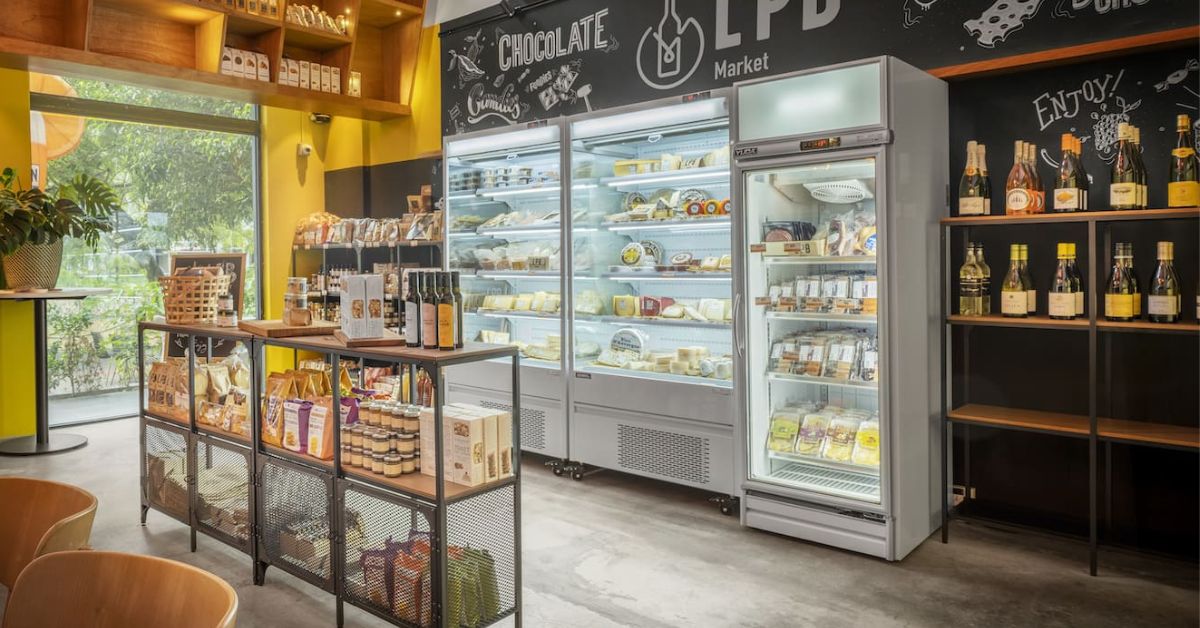 The Petite Boutique is one of the best grocery stores in Singapore for your international goodies. Serving some of the top artisanal cheese selections, both the online shop and physical outlet are a haven for cheese, cold cuts, wines, meat, bread and groceries from European farms and local sources. Also, given their platters, the Petite Boutique is a go-to for any sort of occasion, be it your next birthday party, family gathering or event. 
For an easy and convenient selection of tasty cheese and charcuterie, try the Surprise Me! - Cheese & Charcuterie Selection (S$118). Perfect for 4 to 5 pax, you can take the chance to explore the thoughtfully curated assortment of artisan cheeses and charcuterie, picked out by our team. Indulge in the exquisite flavours of cheeses at their peak ripeness, and savour delightful moments with your loved ones with this option. The Mini San Marzano Tomato (S$17.50) is a great addition to any of your cooking. Much like its full-sized counterpart, the Mini San Marzano represents an heirloom Roma tomato variety with a meatier texture and natural sweetness, all while boasting fewer seeds than regular tomatoes. These petite fruits are conveniently packaged in a resealable, transparent bag to guarantee freshness. A preferred choice for discerning home chefs, Mini San Marzano Tomatoes can be roasted, incorporated into sauces, soups, and salsas, or served as a wholesome and refreshing side dish.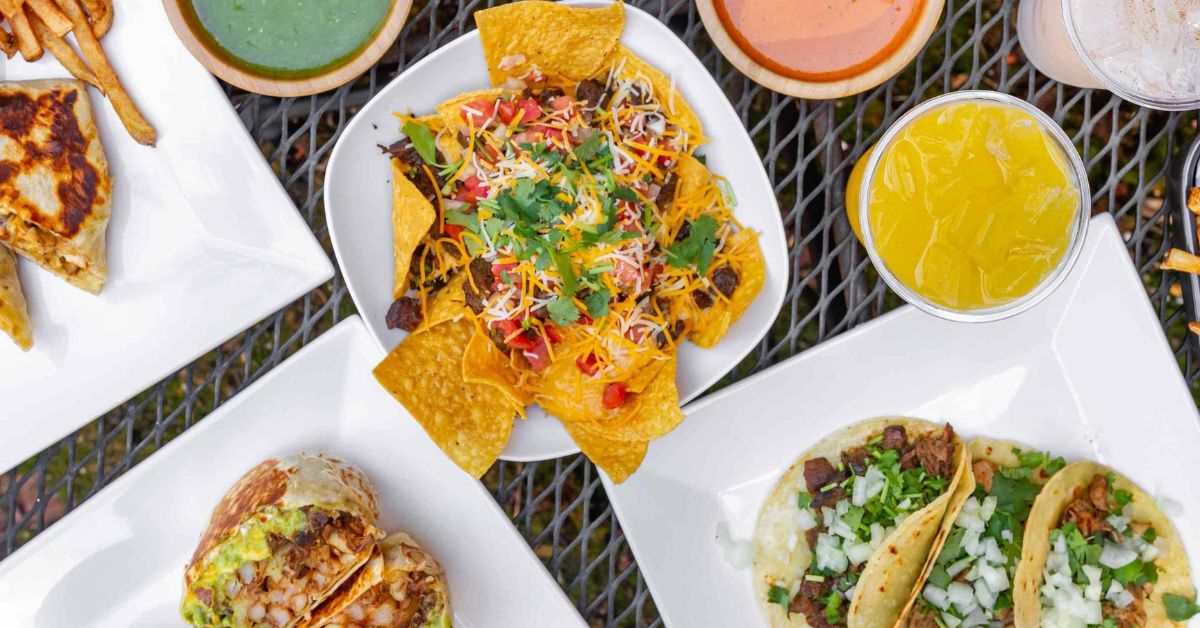 Offering the freshest Mexican food and premium ingredients in Singapore, La Mexicana is your one-stop shop for all Mexican groceries in Singapore. Do yourself a favour and get yourself some of the freshly made guac, salsa and dips from La Mexicana! And for that amazing flavour of Cotija, try the delicious Esquite (Corn) Mayonnaise (S$8.40) which is made with cotija cheese, dry chillies and mayo, and is perfect with corn, tortilla chips, and grilled Vegetables. Alternatively, opt for the Fresh Poblano & Cheese Dip (S$9.50) – a creamy cheese dip with fresh Poblano peppers which is guaranteed to fire up those tortilla chips. 
While there are plenty of spices and sauces to stock up for your groceries, don't forget to take a look at their drinks section too! The Pacifico Clara (S$6.26) is worthy of a mention! Known colloquially as Pacifico, Cerveza Pacifico Clara is a Mexican pilsner-style beer celebrated for its origin in Mazatlán, within the state of Sinaloa, along Mexico's Pacific shoreline. Distinguished by its crisp and robust flavour, this brew is a versatile choice – making it great to be paired f with a wide array of dishes and suitable for numerous occasions. Its sparkling golden appearance, tinged with a subtle note of lemon zest in its aroma, renders it an excellent choice for those seeking a refreshing summer beer. Another perk of the endless number of amazing groceries to cook a Mexican meal, is that it is not hard at all to hit the minimum spending of S$100 and get yourself free delivery! Do note that there is no minimum order value for delivery, although you can still choose to pick your stuff up at their physical store in CHIJMES.
La Mexicana. 30 Victoria Street, #01-19, Singapore, 187996
Opening Hours: Sun-Wed: 12PM - 8PM, Thur-Sat: 12PM - 9PM
WhatsApp: +65 8707 9010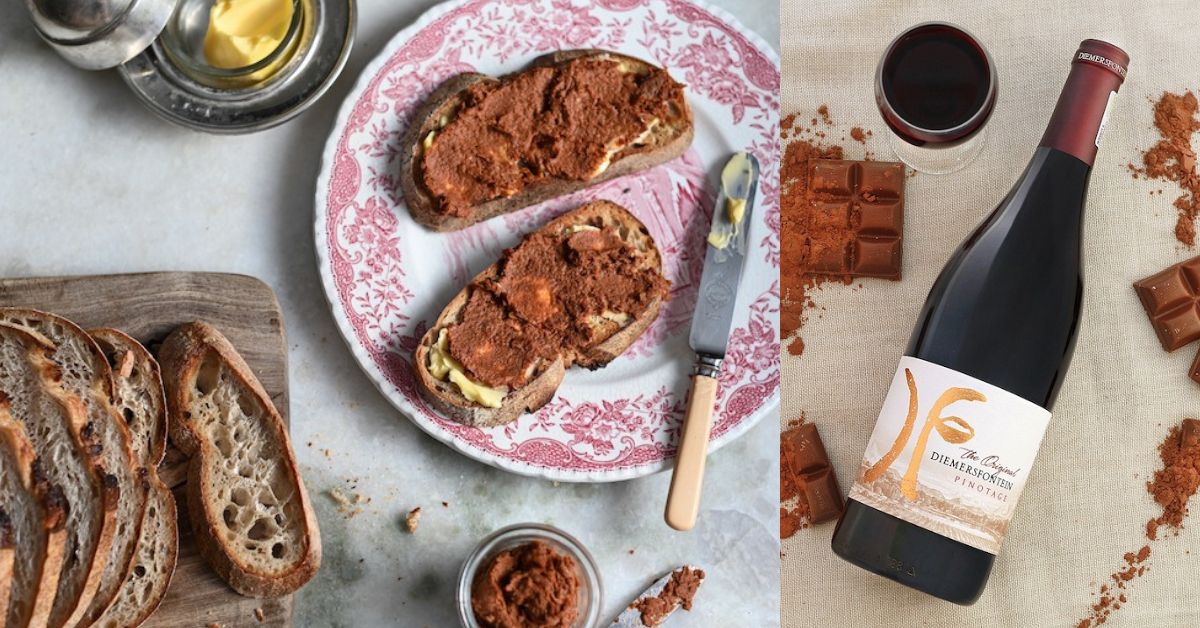 African Market Place, formerly known as The Springbok Bazaar, is a well-established store based in Singapore with a successful trading history since November 2007. Their decision to rebrand as African Market Place was driven by the desire to expand their product range, encompassing items sourced from various regions across Africa. 
Look forward to BBQ and cured meats, groceries and spices, as well as your favourite African snacks. Don't forget to order the freshly baked Milk Tarts, a classic South African heritage recipe, it contains a biscuit base, and condensed milk filling which is topped with a generous dusting of cinnamon.
The range at African Market Place doesn't stop just at food! With the wine options available in Singapore navigating these can be daunting, especially considering the high prices often associated with wine in Singapore. At African Market Place, they have made it feasible for you to savour quality wine at prices that bring a smile to your face. 
To impress your guests or even just your own palate, try the Warwick The White Lady Chardonnay 2021 (S$75). Awarded 5 stars in both 2020 and 2021 by the John Platter, this refreshing and zesty white wine is one of the most successful wines produced on the Warwick estate. Vibrant and lively notes of orange blossom, pineapple, and nartjie take the spotlight at the forefront, while the subtler fragrances of dried apricot, toasted brioche, and vanilla pod reveal themselves in the middle of the palate.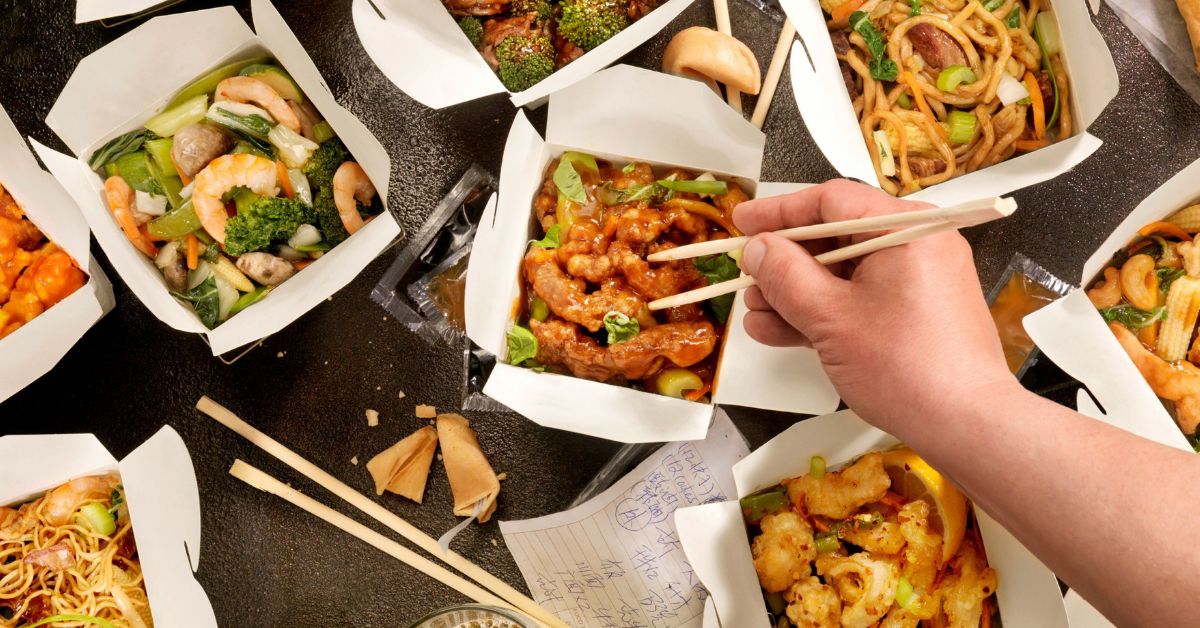 Discover Scarlett Supermarket, your go-to destination for unbeatable value and an extensive selection of Chinese food products, ranging from everyday groceries to addicting snacks. Their assortment of products includes confectionery, noodles, beverages, alcohol, frozen items, sauces, seasonings, and daily essentials, ensuring that they cater to the needs of both locals and the Chinese community. As the largest Chinese supermarket in Singapore, they boast of an extensive network of 21 outlets across the island, with four 24-hour locations at People's Park Complex, Terengganu Street, Westgate, and Bedok! If you'd rather do online shopping, you can also easily do so via Shopee. 
Scarlett Supermarket is a bang for your buck with weekly special promotion for some of the best and most exclusive Chinese groceries in Singapore. You can look forward to spotting some familiar Chinese brands that you may probably find back in China or if you are new to Chinese food, you will have a fun time exploring through the aisles of the supermarket. You may have heard of Hai Di Lao's instant hotpots but have you heard of Hai Di Lao Instant Fried Rice (S$1.70)? Available in 3 different flavours (Yangzhou Fried Rice, Soy Sauce Fried Rice and Salted Egg Fried Rice), these convenient sachets of rice look way too appetising for anyone to pass on! With 2 packets for only S$3, it is definitely a steal – with the packs being good for any time of the day.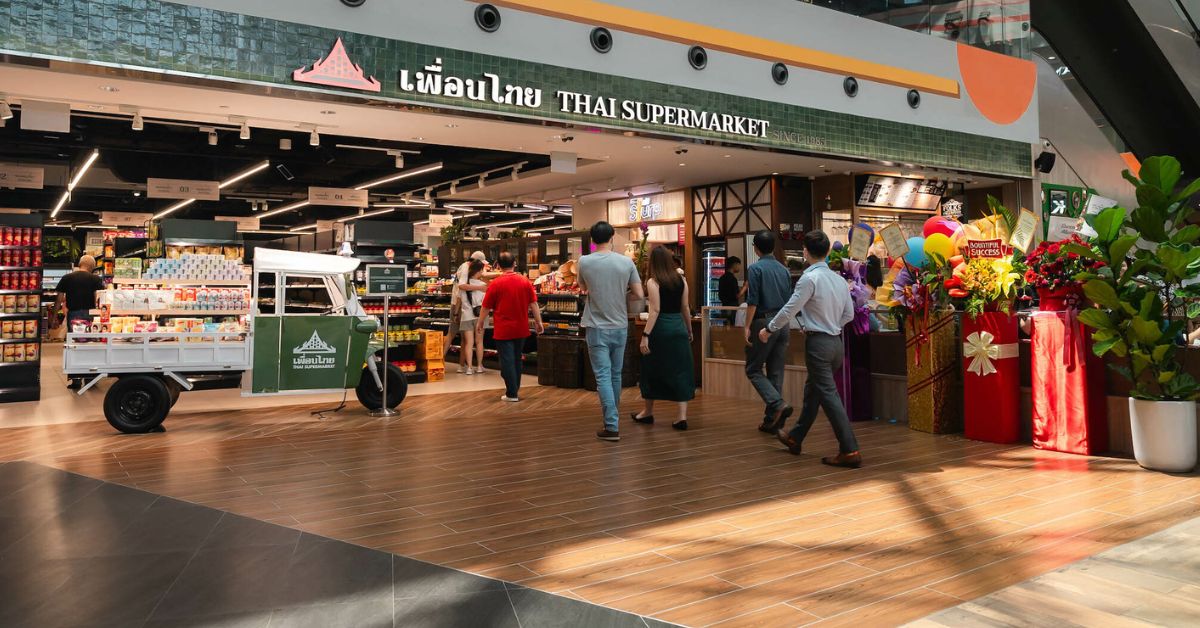 The beloved Golden Mile Thai Supermarket is now back in action at Aperia Mall and available on Shopee! Since 1985, this cherished supermarket has been dedicated to serving the local Thai community and enthusiasts, and it proudly retains its status as Singapore's premier and exclusive specialty supermarket. Explore a treasure trove of your preferred Thai instant noodles, snacks, pastes, and a variety of other delights, all available at unmatched prices, and conveniently located right here to satiate your Bangkok cravings. 
Missing your authentic Thai milk tea fix from Thailand? No worries as you can literally whip a cup up to satisfy your cravings with the Chatramue's Instant Tea Powder (S$9.80). With 3 flavours for you to choose from, Thai Tea, Thai Green Tea and Thai Lemon Tea, you can be your very own Thai drinks barista. Apart from the drinks, you can also purchase addictive and delicious Thai snacks like the Greenland Carada Cuttlefish Cracker (S$3.90). Directly imported from Thailand, it is guaranteed that they taste exactly the same as the ones you find in the supermarkets of Thailand! These little nuggets of fried golden crackers are packed with seafood flavour and its cute jagged exterior resembles a cuttlefish. Look through the endless catalogue and find yourself trying a new Thai food product!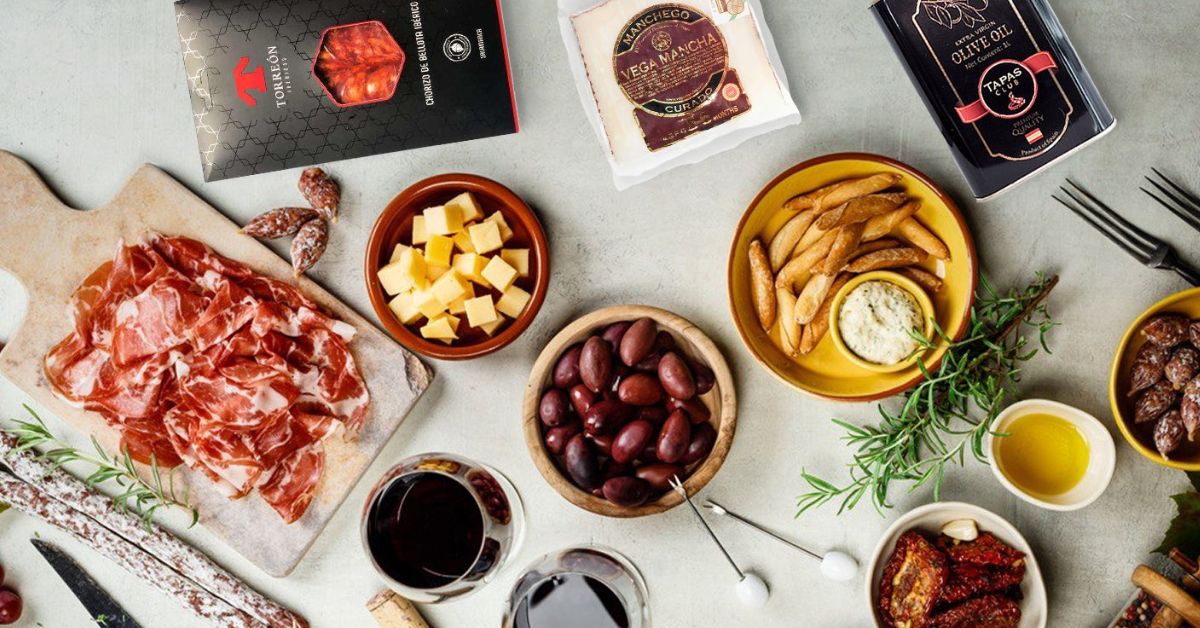 A one-stop shop for your basic Spanish delicacies and kitchen needs! Missing Spain is the best place in Singapore for you to source authentic Spanish wine and groceries for that happy big meal at home. You can easily recreate your favourite tapas dishes with the collection of preserved vegetables & seafood that Missing Spain offers. Enjoy the canned fish – like the White Tuna in Olive Oil (S$9.25) or the Fillets of Mackeral in Olive Oil (S$4.95) with some toasted bread or mix them with a bowl of vegetables for a hearty bowl of salad! If you miss the Spanish Jamon, get the Acorn-fed Iberico Ham (Jamon) (S$16.45). Cured and dried for 24 to 30 months to bring up its unique flavour, this Iberian ham known as 'Pata Negra' meaning 'Black Leg', from Spain are 100-percent acorn-fed. This adds on an additional unique and nutty flavour to the cold-cut ham. 
Looking to make your very own homemade paella? Let Missing Spain help you with that – get the Paella Kit (S$85). The Paella Kit comes with a Paella Pan that is fit for 3-5 pax, 1 litre of extra virgin olive oil, a packet of paella seasoning, 1kg of paella rice and most importantly, Missing Spain's very own paella recipe. We suggest making use of the paella kit to create a fun and social activity, and invite friends and family to a wholesome day of cooking with one another. Who knows, you may end up having loads of fun and a happy tummy filled with amazing paella!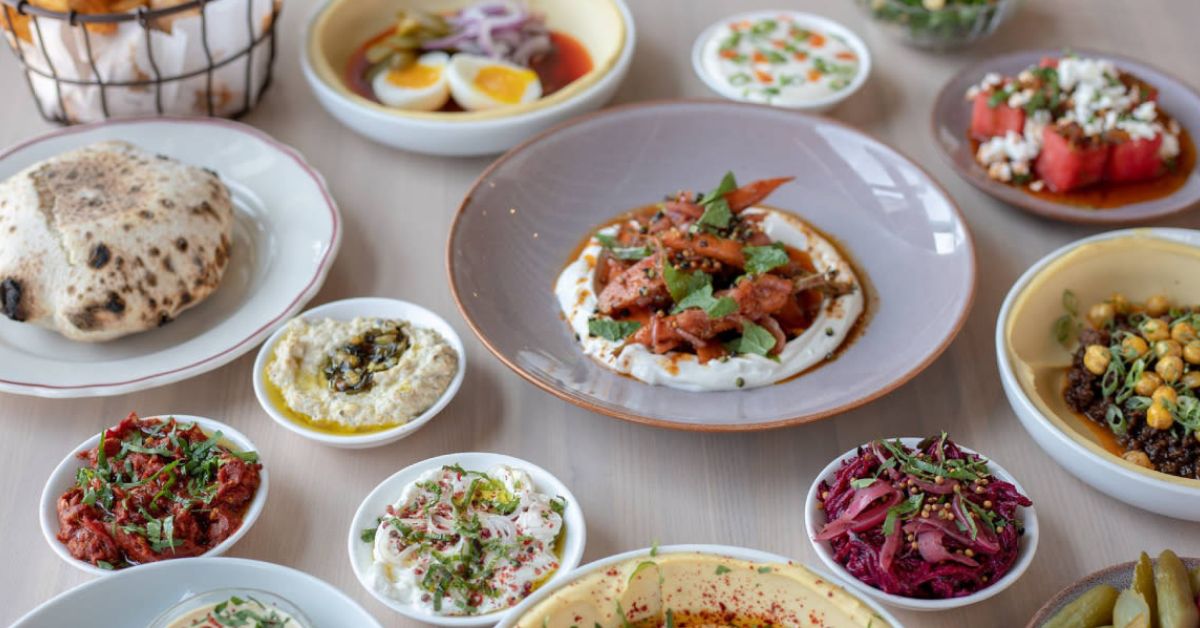 LeMed embarked on its journey with the brand back in 2010, to uncover exceptional ingredients and products infused with the captivating tastes and aromas that transport your senses to the idyllic Mediterranean landscape. As they step into their remarkable 13th year, LeMed takes immense pride in their mission to deliver the freshest produce from the farms to your table. Every product within their range originates from the Mediterranean region, boasting a natural essence, and is entirely free from preservatives, additives, GMO ingredients, or any artificial colouring. Their diverse selection even includes various organic options, all designed to offer the foundational elements of a wholesome Mediterranean Diet.
Top off your salads with the Air Flown Fresh Turkish Cucumbers (S$10), a smooth, thin and perfectly textured cucumber with crisp, sweet, succulent flesh. Void of developed seeds, these Turkish cucumbers possess a unique combination of traits that distinguishes them from the typical garden cucumbers we are familiar with. With a sprinkle of salt and a squeeze of lemon, enjoy these crunchy and zesty cucumbers for a creamy, Turkish-style salad. Treat yourself to some Freshly Baked Pogaca Plain (S$12) as a snack or for a quick breakfast. The Pogaca is a small traditional savoury pastry in Turkey that is usually preferred for breakfasts. Simply pop them into the toaster or oven to get them warm and they are good to go!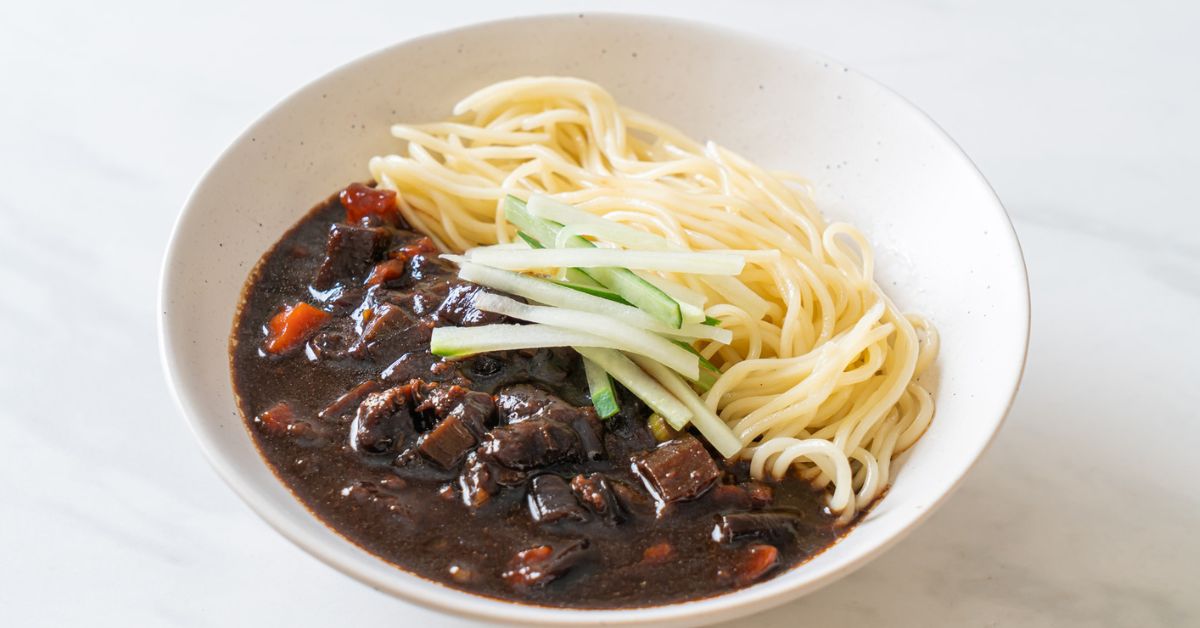 Harin Mart is the ideal destination for genuine Korean ingredients and groceries in Singapore. Committed to providing their valued customers with only the freshest and quality-assured products, they ensure that each item is sourced directly from Korea and delivered right to your doorstep. In addition to a wide range of ingredients and condiments, their online shop boasts a selection of popular Korean snacks and desserts as well. Needless to say, they do also have an efficient delivery infrastructure and dedicated service call centre to avoid any disruptions and to ensure customer satisfaction.
Stock up on your favourite instant noodles easily with Harin Mart, including Jjajangmyeon and Naengmyun. Conveniently packaged in a pack, all you would have to do is heat up or pour out the contents of the packaging – and you will be able to enjoy a whole meal! On a hot day, you can try the Chungsoo Bibim Naengmyeon (S$9), which serves 6. If you can't finish, simply portion it out and keep the rest back in your chiller for other days. For anyone who's obsessed with the taste and health benefits of Kimchi, will be excited to know that Harin Mart offers Kimchi of all different sizes and brands. To enjoy your kimchi on a daily basis, why not get the Chongga Cabbage Kimchi 5kg for just S$54? A healthy and tasty side dish, the Kimchi is definitely a crowd favourite amongst Korean food lovers.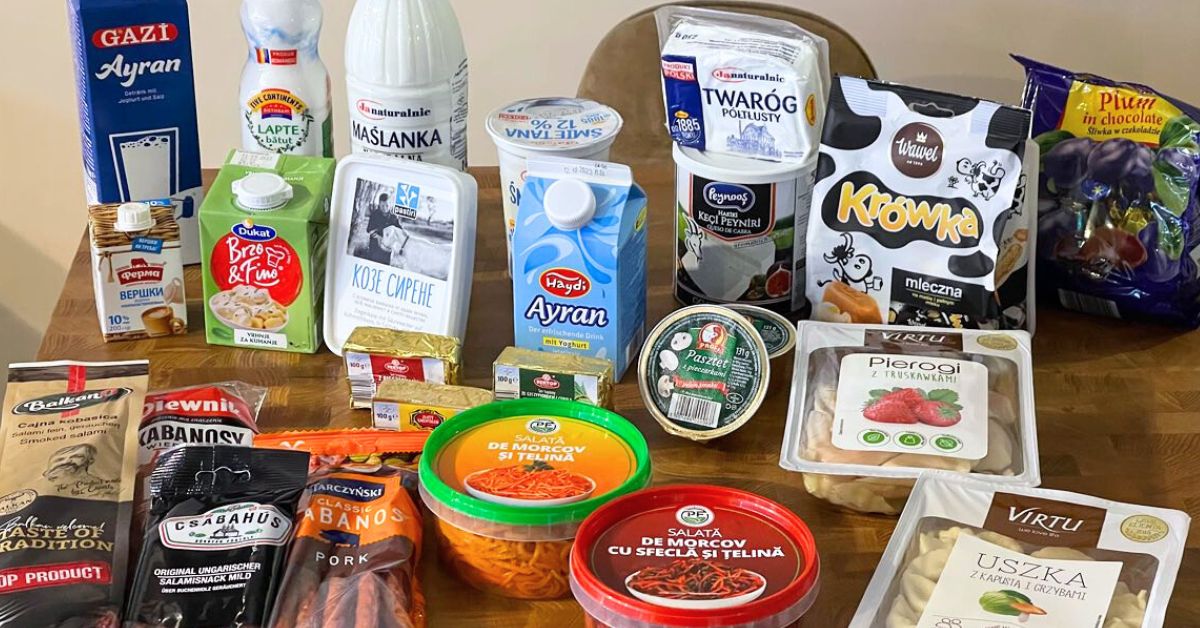 Bublik is your choice of supermarket for the finest food from Eastern Europe in Singapore. Offering beyond just food, they have some of the highest quality and best brands of products and are still constantly expanding. Get your daily fresh bakery goods from Bublik – the Bread "Borodinsky" with seeds (S$8.80) is a classic, unchanged and well-loved choice. Obtained by combining the tastes of rye and wheat flour with notes of coriander and basil, the fragrant sourdough makes the bread so that it cannot be confused with anything. You will love this brand if you enjoy the classic taste and are health-conscious as this bread is made only from natural ingredients. You can either eat the bread fresh or even make natural crackers out of it for beer, soups or fried eggs.
To try out some traditional Eastern European dairy, pick up the Farmer's Cottage cheese, granulated, "Milochka" 30% (S$22.80). A traditional farmer's product, this cottage cheese has a delicate, pleasant texture with moderate sourness. It makes for good cheesecakes, casseroles, curd mousses and light snacks. Alternatively, for a snack on the go, have the Gingerbread "Tulsky" with boiled milk (S$4.40). The Tulskiy Pryaniki is also known as Tula Honey Cakes, Tulsky Pryanik, Or Lakomka with boiled milk. Even though the pryanik used to be the symbol of the holiday in the past due to its cost, now it is common for everyone to have pryanik as their tea drinking sweet and the selection is huge.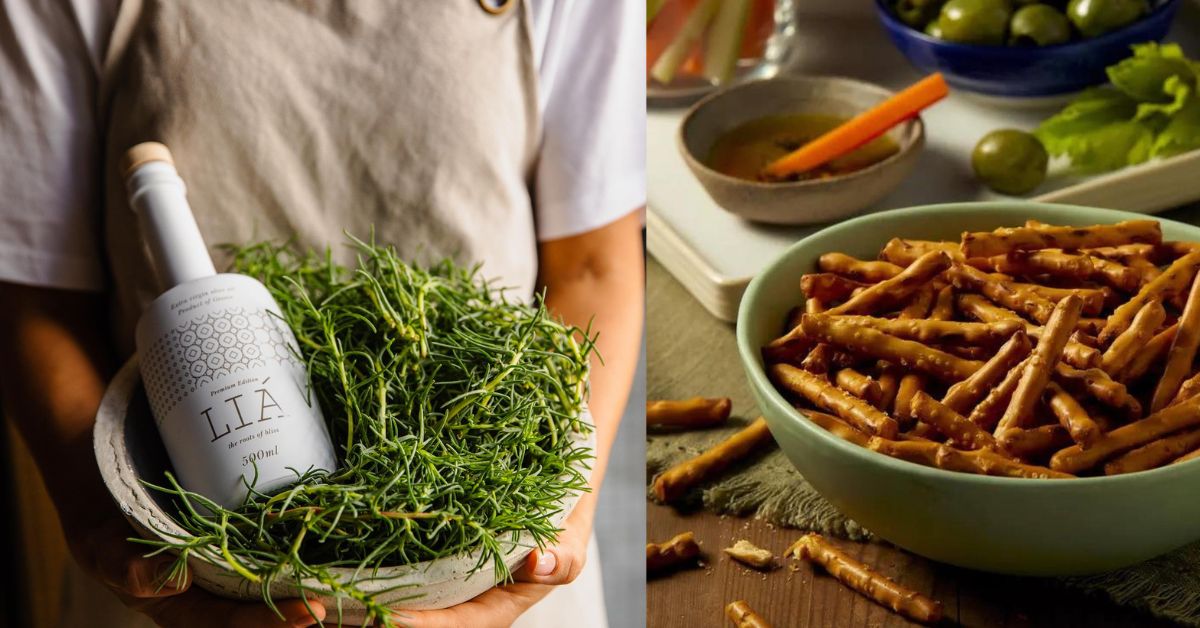 Agora Products was established with a heartfelt commitment to provide wholesome and delectable cuisine for loved ones. They started in Singapore, where they introduced a carefully curated selection of Fine Food from Greece and Schar Gluten Free. Their mission is to share their profound love for Mediterranean flavours by offering a diverse range of exceptional products, making us your preferred Greek online grocery store in Singapore. 
You can trust Agora Products to provide a variety of dependable and trusted gluten-free options in categories such as Breads, Sweet and Savory Snacks, Pasta, Flour, and Cereal, all of which maintain an unwavering commitment to taste and texture. 
Get top quality Extra Virgin Olive Oil for your dishes. The LIA Premium Greek Extra Virgin Olive Oil (S$42) is a fine and premium Extra Virgin Olive Oil that has an exceptional taste, flavour and features. Painstakingly made during the whole production procedure from cultivation to storage, they combine traditional cultivation methods with modern techniques that respect the sustainability of the ecosystem. Handpicked olives are placed in linen sacks; the olives are cold oil pressed the same day of harvest to retain all its properties. As mentioned, gluten-free Mini Sorrisi, Cocoa with Milk Cream Biscuits (S$4.90) and more variations are available at Agora Products. Cocoa biscuits bound together by a creamy vanilla filling, these delightful treats feature 33% milk cream.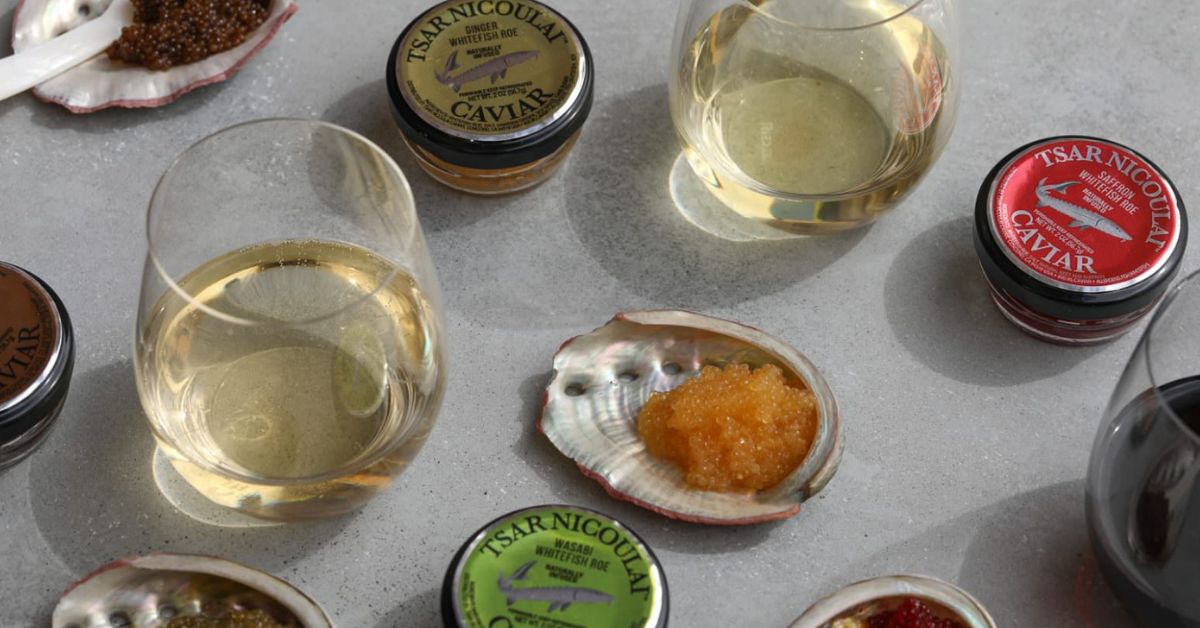 Ferrari Food + Wine Pte Ltd (FFW) is driven by a genuine passion for sharing the world of food and wine expertise with its customers and friends. Established in 2001, they have since solidified their presence in Singapore's F&B industry, specialising in premium wines and fine foods sourced from diverse corners of the globe. Their commitment to excellence is unwavering, as they carefully curate their product selection from Europe, the Americas, and Australia. You can expect no less from them as quality is their hallmark – ensuring that you will savour only the finest offerings. 
For a celebratory drink, opt for the Louis Roederer Champagne Collection 243 Brut Nv (S$88). This beautiful collection of champagne is made from Chardonnay, Pinot Noir, Pinot Meunier, to give bright, golden hues with shimmering highlights. This bottle presents itself as a fine, lively mousse with lingering threads of bubbles. The aroma presents itself as invitingly generous and luxuriously fresh, while the flavour profile on the palate is notably substantial and richly layered, supported by a robust and finely balanced foundation. To enjoy an opulent and decadent gourmet, pick the Calvisius – Caviar Beluga (S$750 for 100g). A caviar extracted from the Huso Huso sturgeon originally found in the Black Sea, Caspian Sea, Azov Sea, the Beluga caviar has always been considered the most prestigious. It is strictly advised to be tasted by itself to appreciate and savour its incredible quality.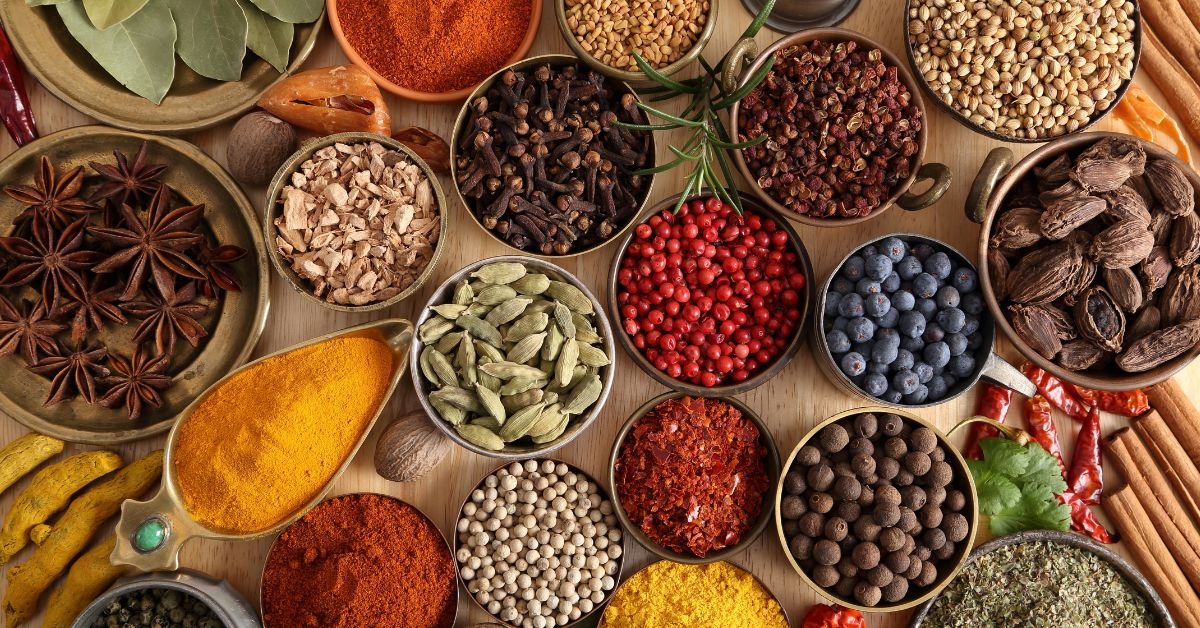 Waangoo stands as Singapore's premier destination for all your Indian grocery needs. With an unwavering commitment to quality, authenticity, and customer satisfaction, they have earned their reputation as the best Indian supermarket in Singapore. From the finest spices, pulses, and grains to the freshest produce and dairy products, their shelves are regularly stocked with the essentials that make Indian cuisine truly exceptional.
Try a variety of Indian snacks, like the Anand Premium Malt Burfi ~ Fresh Sweet (S$4, U.P. $4.75). This treat is a fresh and indulgent sweet that promises to satisfy your sweet cravings with its authentic flavour. Made with care and attention to quality, this sweet is crafted using the finest ingredients, ensuring a rich and wholesome taste that's perfect for both personal indulgence and sharing with friends and family. Its soft, melt-in-your-mouth texture and sweet, aromatic flavour make it a delightful addition to any occasion. For a savoury option, the A1 Chips Butter Muruku (S$2.34, U.P. S$3.45) is a classic snack with a twist as it combines the rich flavour of butter with the crispiness of traditional Muruku.
That's not all, you can choose from a wide variety of fresh vegetables and fruits, grains, dals and sauces - all flown in from India to help you cook that delicious meal!