lifestyle
The Best Private Members' Clubs in Singapore
Published Date
: 08 Feb 2023 10:00

Check out these Private Members' Clubs in Singapore today. Exciting activities, exclusive discounts, family events, recreational facilities, and more!
Singapore now has a new list of private members' clubs. We always had a decent number of country clubs including its very first Cricket Club which dates back to 1837 and Tanglin Club which was founded in 1865. With an increasing number of new private members' clubs in Singapore appealing to the different interests of consumers, here is a roundup of some of the newest and latest private members' clubs in Singapore. 
Best Private Members' Clubs in Singapore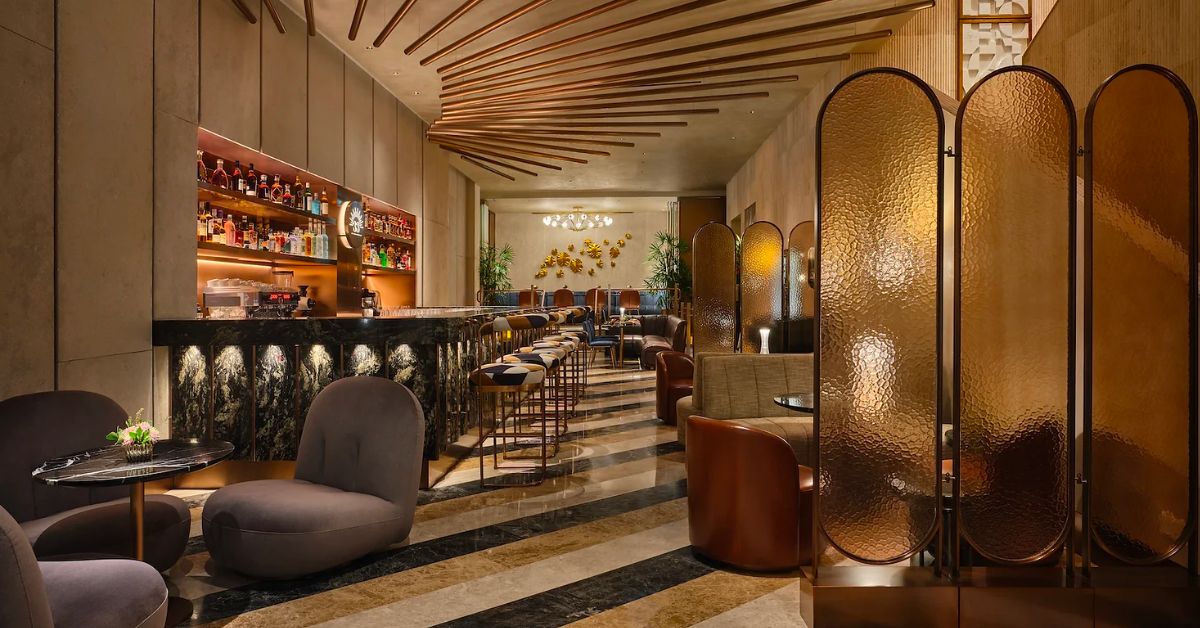 33 Club is the first private members' club in Asia that is committed to fostering a community of luxury watch collectors and enthusiasts. Located in Raffles Place, here you can meet other watch enthusiasts, avid collectors, and savvy investors to appreciate the art of watchmaking in a luxurious setting. 
At 33 Club, you can enjoy specially curated events with direct access to some of the world's best watchmakers. Additionally, you get to visit wine and whisky experts, as well as other interesting masterclasses. 
Moreover, 33 Club has a sophisticated bar and lounge area for members to wine and dine at their leisure. Features a selection of fine wines and rare whiskies available to suit anyone's taste. On the second floor, you can find a boutique spa that offers customised facials and massage treatments. Open to both club members and the general public.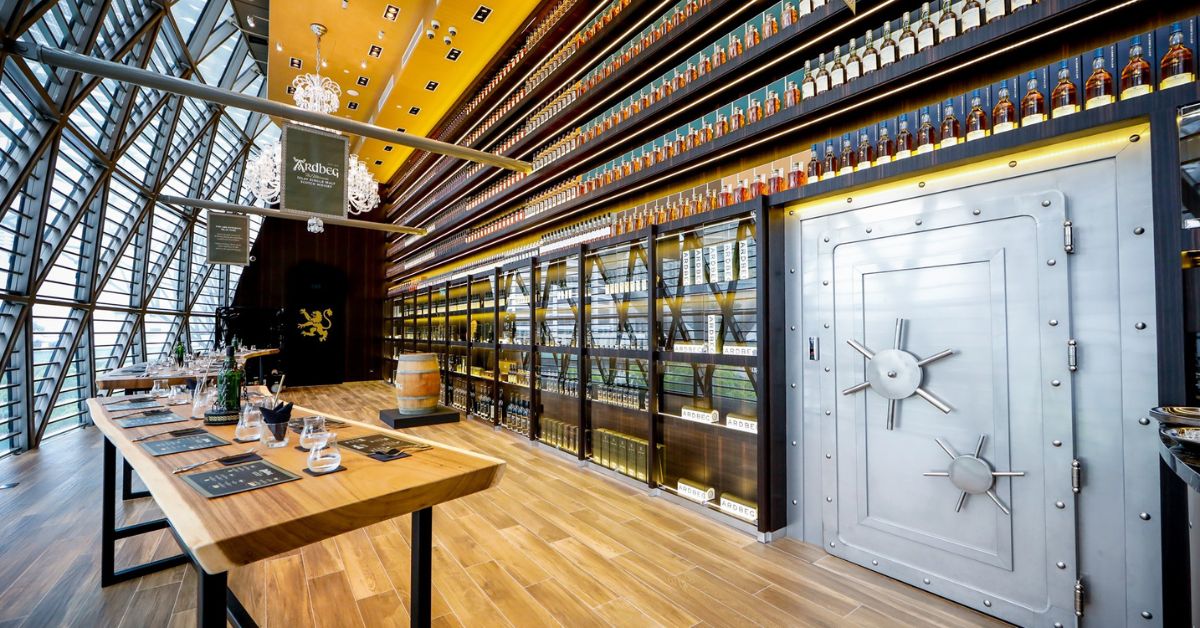 The latest addition to private members' clubs in Singapore, The Grande Whisky Museum is freshly opened at Suntec City. As Asia's first rare whisky collection, The Grande Whisky Museum holds an extensive range of fine and rare Scotch and Japanese whiskies. Visitors can anticipate taking in sights and aromas of exquisite wines, including closed distilleries. 
Get to know more about The Grande Whisky Museum by signing up for a tour with their whisky ambassadors. Learn about the history of different whiskies and enjoy a whisky tasting of their finest collection. Furthermore, there is a gift shop which sells customisable souvenirs and more.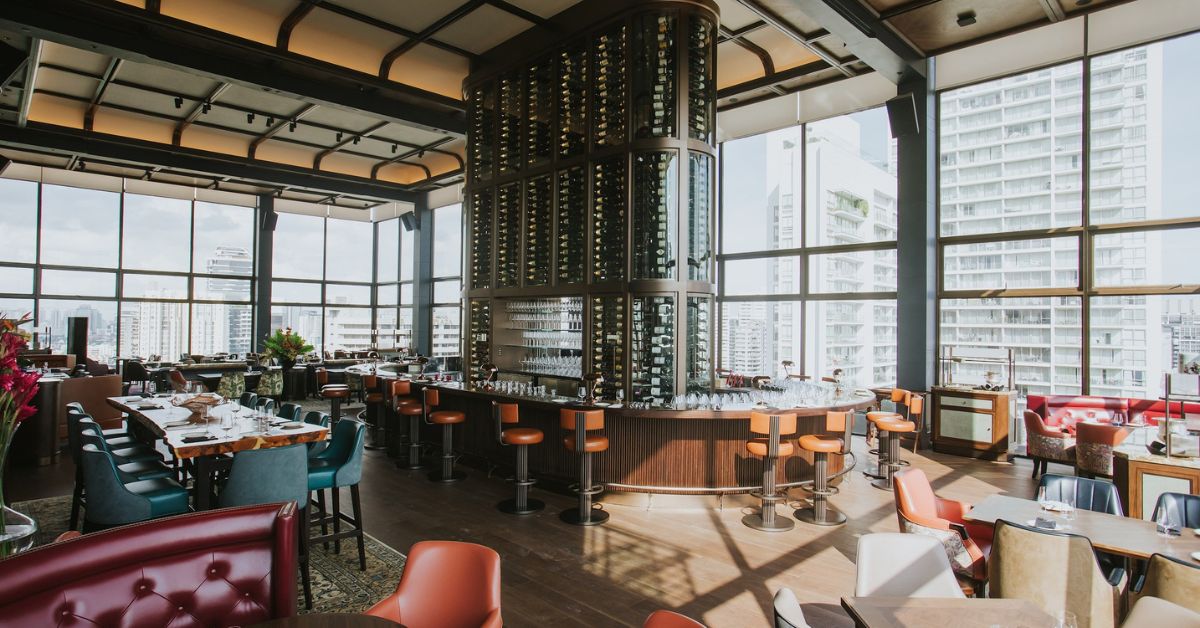 67 Pall Mall is their first venture in Asia ever since its launch in London in 2015. A new private members' club for wine lovers, 67 Pall Mall is housed at a whopping 15,000 sq ft Shaw Centre penthouse in the heart of Orchard Road. 
Members of 67 Pall Mall are granted access to over 5,000 wines from 42 countries with 1,000 that can be enjoyed by the glass. Here they not only have the largest and most diverse list of wines in Southeast Asia, but also an underlying premise to make wine more affordable. 
What better way to enjoy wine than with food? Members can enjoy the finest wine and dining experience with an extensive food menu. Have all-day access to modern European dishes with Asian influence and signature dishes from the London Club. Made with top seasonal ingredients and modern techniques.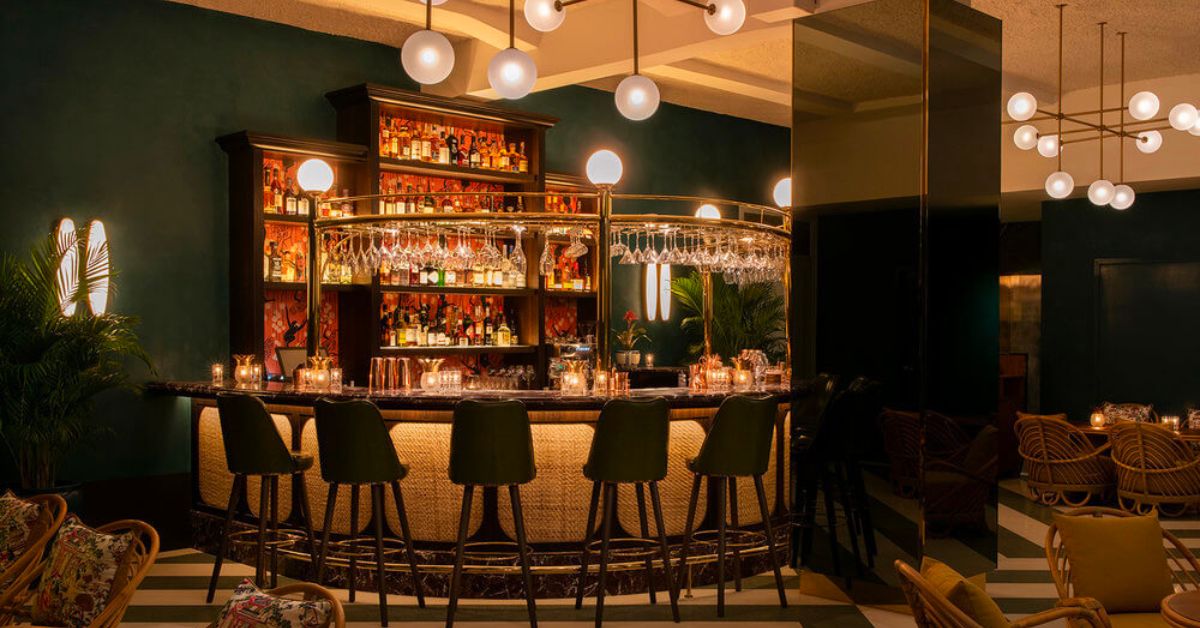 Mandala Club is a private members' club for art lovers in Singapore. Founded by Ben Jones and Adam Murray of Mandala Group, Mandala Club is a home for individuals to seek inspiration and celebrate with creative arts.
Head into Mandala Club and you will find aesthetically-pleasing and cosy spaces. Popi's is a buzzing modern restaurant and bar for members to enjoy great food, art, drinks, and music. A vibrant space for members to connect and vibe with the arts. Houses a dining room and garden with stylish furniture and decor. Alternatively, quiet spaces like The Library and The Tasting Room are available for intimate hangouts. Members can celebrate the disappearing grace of the tangible in a vintage-like space. Here you can find vinyl collections, wine and cocktail masterclasses, and more.
Furthermore, embark on luxurious dining experiences with stunning offerings by Mandala Club. Enjoy extensive selections such as MORI, a Hokkaido fusion omakase dining experience that seats only 12. Available exclusively for members and guests only.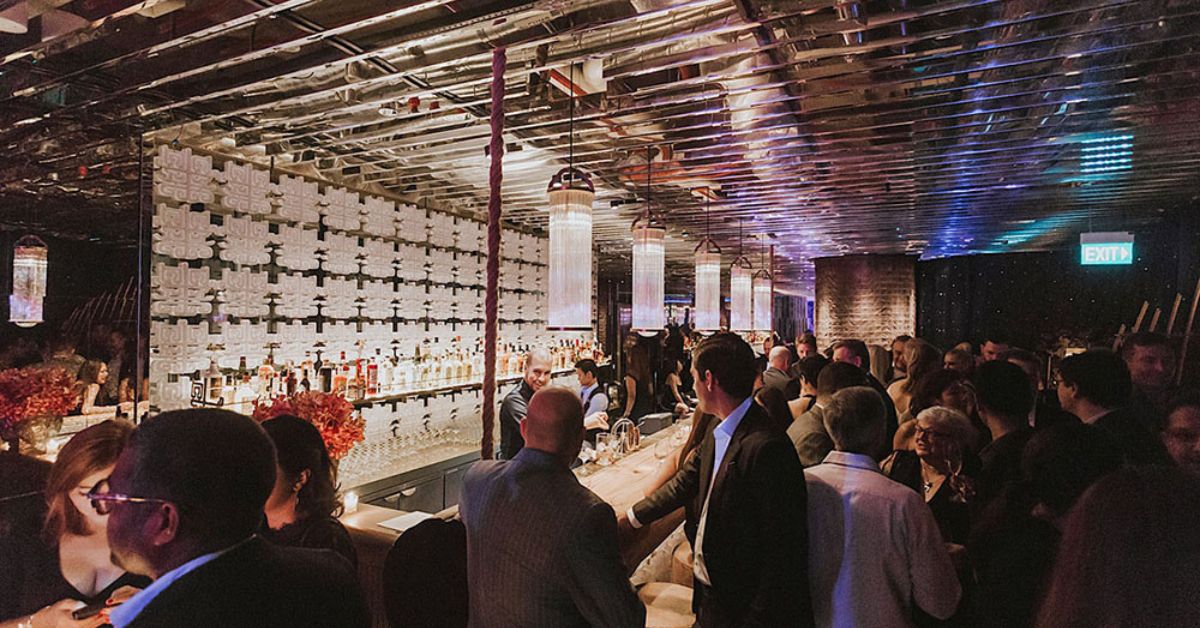 A private members' club in Singapore dedicated to fostering conversations and creating connections. For cultivated and sophisticated-minded individuals, 1880 is a space for diverse ideas to come alive. 1880 occupies a 22,000 sq ft space in Robertson Quay and is beautifully designed with stunning and extravagant decor. 
What's more, you can enjoy endless activities and facilities that are good for the mind and body. Includes a yoga and pilates studio, co-working space, spa and grooming salon, restaurant and bar, and more. A luxurious space that inspires conversations and to have a good time.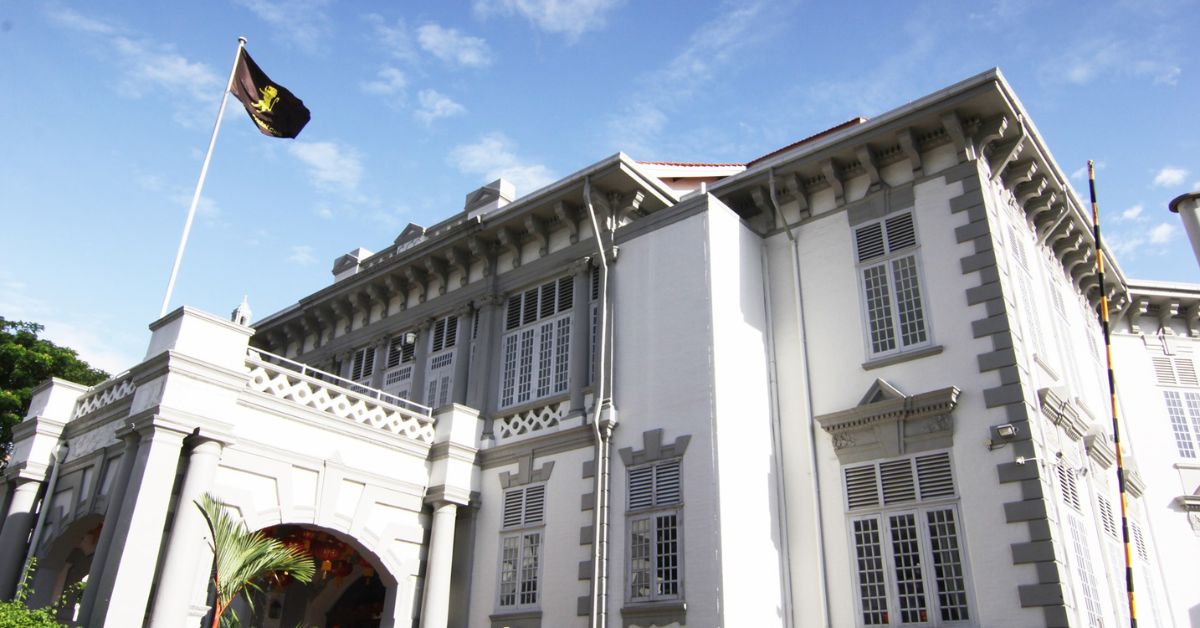 If you're into sports and traditions, check out Singapore Cricket Club. Located at the foot of Padang, Singapore Cricket Club is one of the premier social and sports clubs in Singapore. Offering 13 different sports sections and activities ranging from cricket, rugby, tennis, golf, and more. Prefer something more laidback? Leisure activities like balut and darts and even a wine circle are available as well. You can definitely find something that helps you enjoy and unwind at Singapore Cricket Club.
If you are a foodie, get to enjoy a distinctive culinary experience as they offer monthly dinner specials, afternoon tea, hawker delights nights, and more.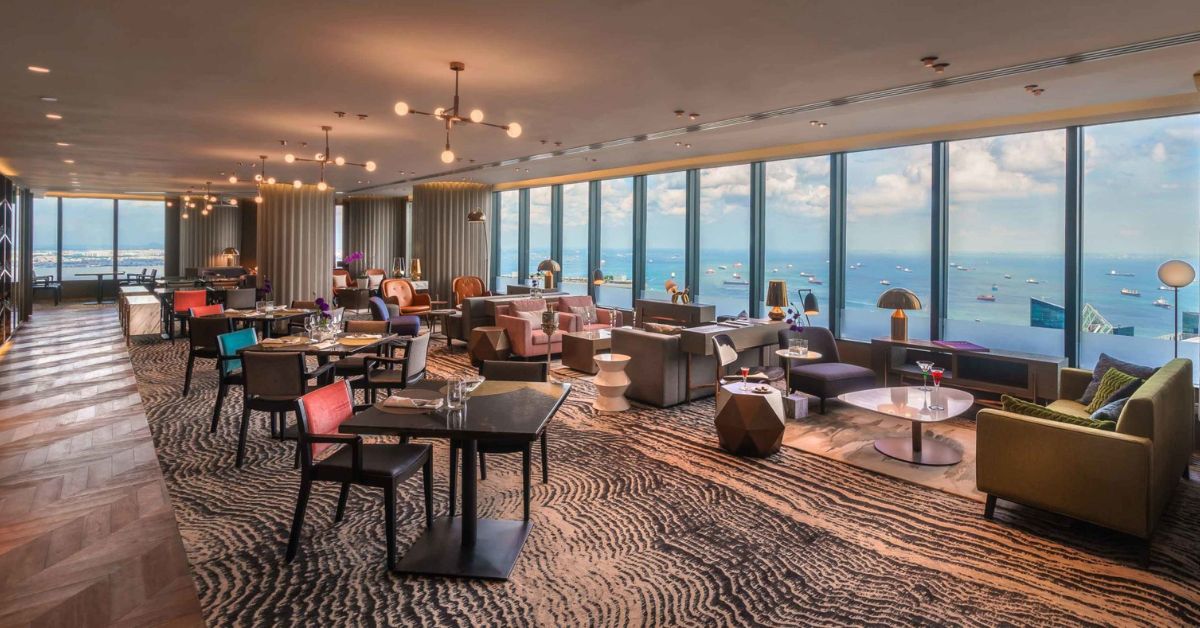 Tower Club is a private members' club where business and pleasure meet. A premier business club for professional events and private meetings, Tower Club is where high-flyers assemble. Housed above the bustling CBD, Tower Club is centrally located for elite individuals to network and entertain. What's more, club members are able to take in the stunning city line views. 
Here you can enjoy a range of entertainment and facilities such as a bar and fine dining restaurants, meeting and function rooms and a fitness centre. Club members can enjoy various events happening each month which are family-friendly too!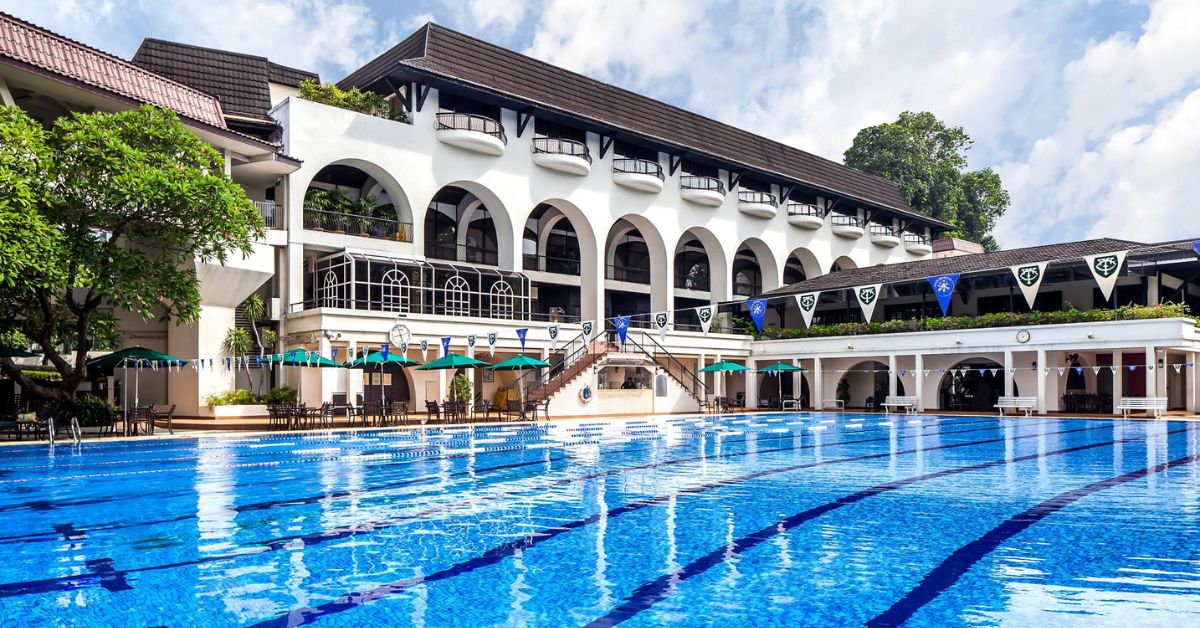 With a deep historical significance and prestige, Tanglin Club is one of the finest private members' club and was founded in 1865. They have over 4,000 members of more than 70 nationalities which are inevitably due to the remarkable reputation that they have built over the years. Today, Tanglin Club is a space for relaxation and enjoyment with a touch of elegance. 
Having a club membership at Tanglin Club grants you to countless sports and recreational activities ranging from golf, squash, scuba, and more. Accommodation and services such as its 27 suites, library, hair salon, and playroom are available as well. A private members' club in Singapore suited for those with families. 
As one of the popular country clubs in Singapore, Singapore Island Country Club is best known for its remarkable golf courses, spectacular facilities and service. As the oldest and grandest golf and country club in Singapore, members here own a sense of pride and prestige for the sport. At Singapore Island Country Club, get to experience their finest golf courses with panoramic views of Lower Peirce, Upper Peirce and Macritchie Reservoir. 
Besides golf courses, Singapore Island Country Club also offers a myriad of facilities such as dining establishments, a bowling alley, mahjong room, a hair and nail salon, and more.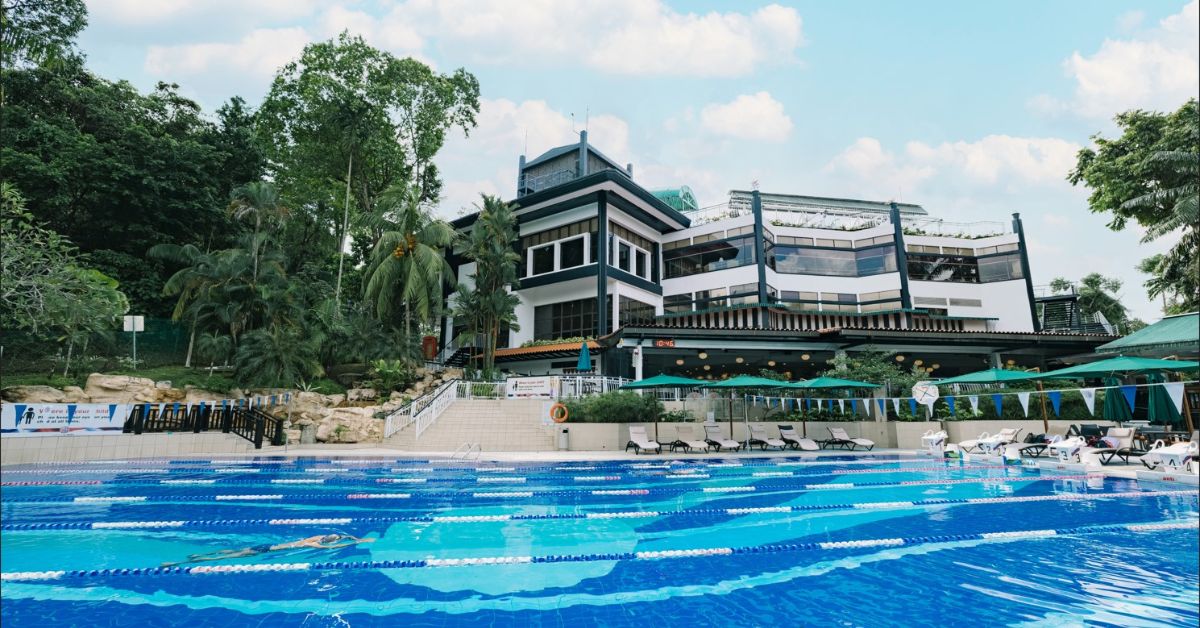 One of Singapore's favourite private members' clubs, The British Club is where you can enjoy excellent social and sports facilities, an array of dining establishments, and outstanding service. The British Club is Singapore's only Hilltop Retreat and a unique private members' club. Surrounded by lush greenery in Bukit Timah, with four restaurants, seven banquet venues, and endless options of sports and family-oriented activities to choose from. 
Home to more than 50 nationalities. The British Club houses various family-friendly events and activities. Unwind with like-minded individuals at designated areas such as The Hideout and The Hangout rooms. Children's facilities such as the Playroom along with classes and workshops are available for the little ones as well.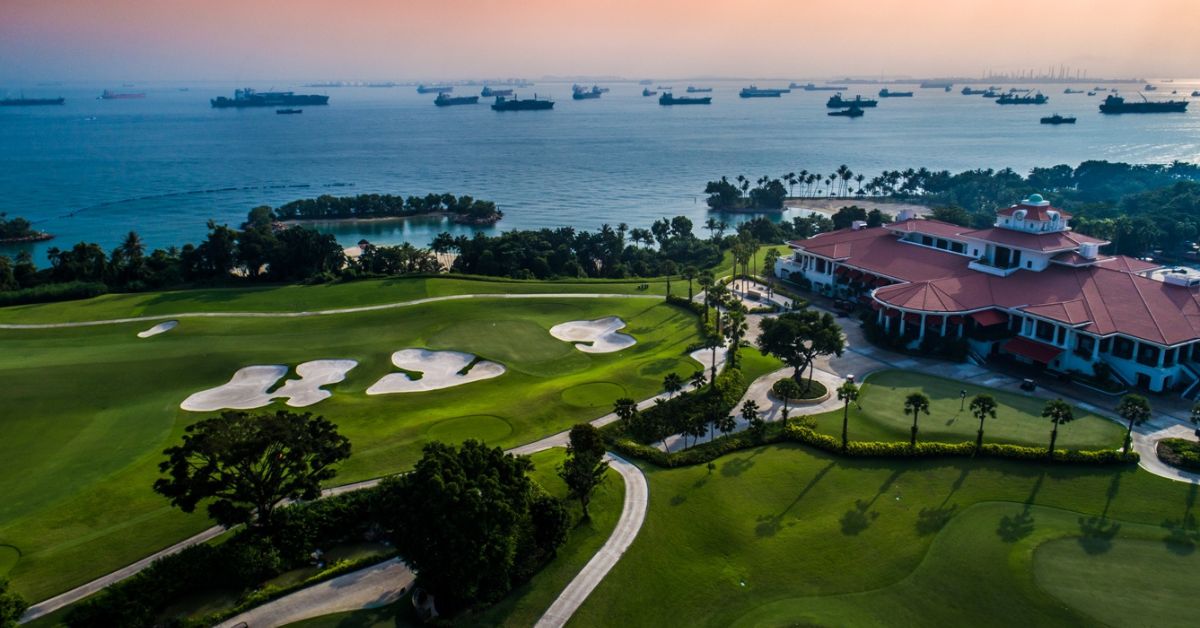 Sentosa Golf Club is part of The Top 100 World's Greatest Golf Courses. Comprises of The Tanjong and The Serapong, this private members' club is well recognised for its championship golf courses. With stunning views and excellent service. Sentosa Golf Club houses a community comprising golf amateurs and professionals. One of the most well-established golf clubs in the world with a deep history in the golfing industry. As part of its sustainability initiatives, Sentosa Golf Club is also the first golf club in the world to sign for the UN Sports for Climate Action Initiative in 2020. 
Besides golfing facilities, members can enjoy some of Singapore's best fine-dining experiences at Sentosa Golf Club. The Chefs' Table serves the finest selection prepared by award-winning chefs. Diners can enjoy delicately-prepared dishes over scenic views of the golf course and sea. Furthermore, restaurants serving Japanese cuisine, bar snacks and alcoholic beverages, and casual grill settings are available as well.