Seeking the safest car seat options for your child in Singapore? When it comes to buying car seats, it can feel like a maze of products out there. What would best suit your growing child, how often do you change it, and what is the safest possible option available? After all, amidst school drops, grocery runs and the fastest dash out of the door, you don't want to question the safety of your children in the car! 
Car Seats in Singapore
Road accidents do occur and more often than we realise! In fact, the number of fatal road accidents rose by 25 per cent in 2021 in comparison to 2020. More people were also hurt in traffic accidents last year as the number of vehicles on the road rose. *
Buying and using the right car seat is the highest level of protection you can give your child in case of an accident. It is also mandatory by law. Car seat rules in Singapore legally require a child under the height of 1.35m to use a Child Restraint System when in a car. 
Comfort levels aside, it is also vital that your child is well protected and safe, no matter the length of the journey. That makes choosing a child car seat one of the most important decisions you will make as a parent!
Need help choosing? Whether you are looking at driving out of the hospital with your new bundle of joy, or have toddlers and growing children in the household, this guide by Norwegian car seat experts, BeSafe is a great place to start.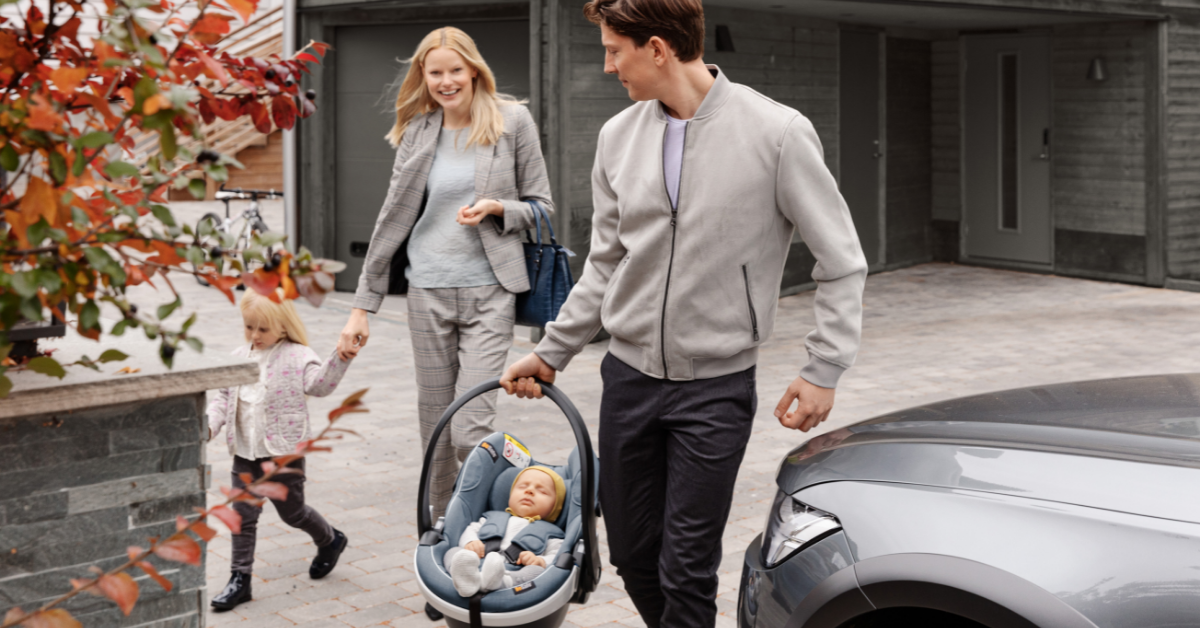 How To Choose the Safest Car Seat for Your Child(ren)?
When it comes to choosing the safest car seat option in Singapore, there are a few considerations to keep in mind, such as the child's age, weight and height and the car you use. You also should think about the type of seat you would like - rear-facing, front-facing, or convertible. BeSafe recommends you to keep your child rear-facing for as long as possible, but at least up till they are approximately 4 years of age. 
Typically, when choosing a seat for your newborn, there are two options that work for most parents. You either buy an infant carrier that can be used from 0-1 year and then follow up with a toddler seat until they turn 4 years old. Post that, you move to a booster till the child reaches the height of 1.35m. 
Alternatively, you can also buy a 2-in-1 or convertible seat that works for children between the age of 0-and 4 years.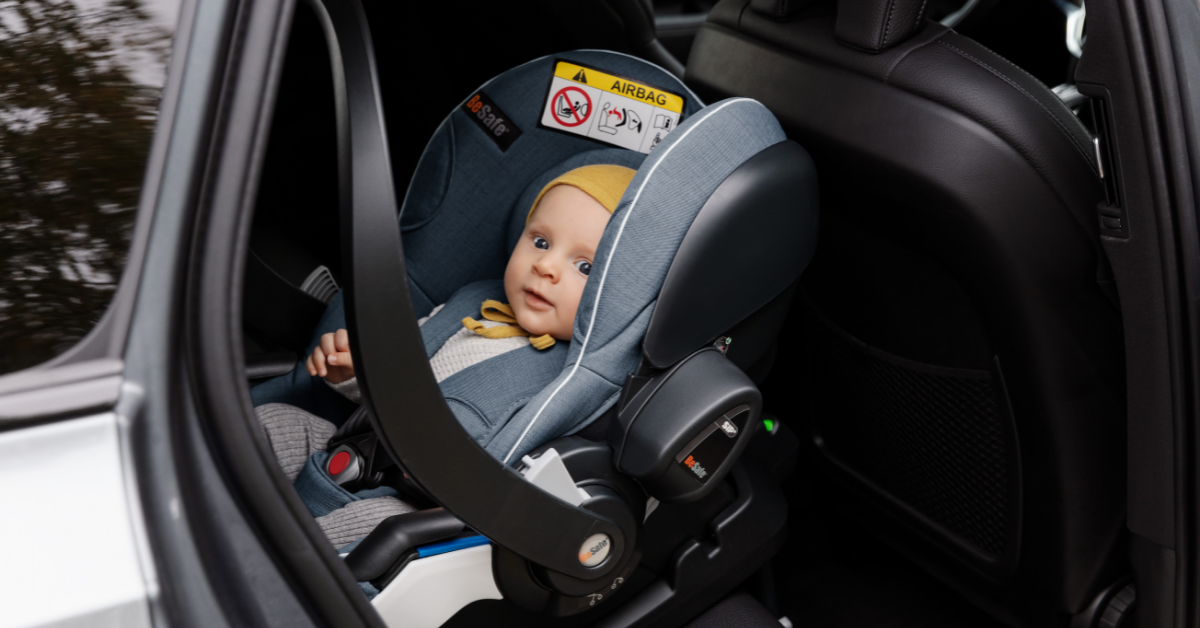 Infant Carriers
Infant carriers can be used for about a year from your child's birth. They come with a carrying handle that makes it easy to bring the seat outside with you - without waking or disturbing the baby. Infant carriers are always installed rear-facing in the car and offer your baby better side protection. Even after your child turns one, experts recommend using an infant carrier for as long as possible for that added protection. 
An excellent choice for an infant carrier would be the BeSafe iZi Go Modular X1 i-Size. This baby car seat is the new first step of the popular iZi Modular concept, which consists of a baby seat, a toddler seat and an ISOfix base that can be used with both. Highlights include a Dynamic Force Absorber™, a state-of-the-art solution in the head area of the seat's side wings. It gives optimal protection for the baby's most vulnerable body parts – the head and the neck.
There's also extra comfort and support, with the BeSafe Newborn Hugger™ which allows babies an even flatter sitting angle by featuring a cleverly placed wedge that lifts the baby's back. The newly designed headrest area provides your growing child with more internal space while keeping them protected in any situation - and as they grow!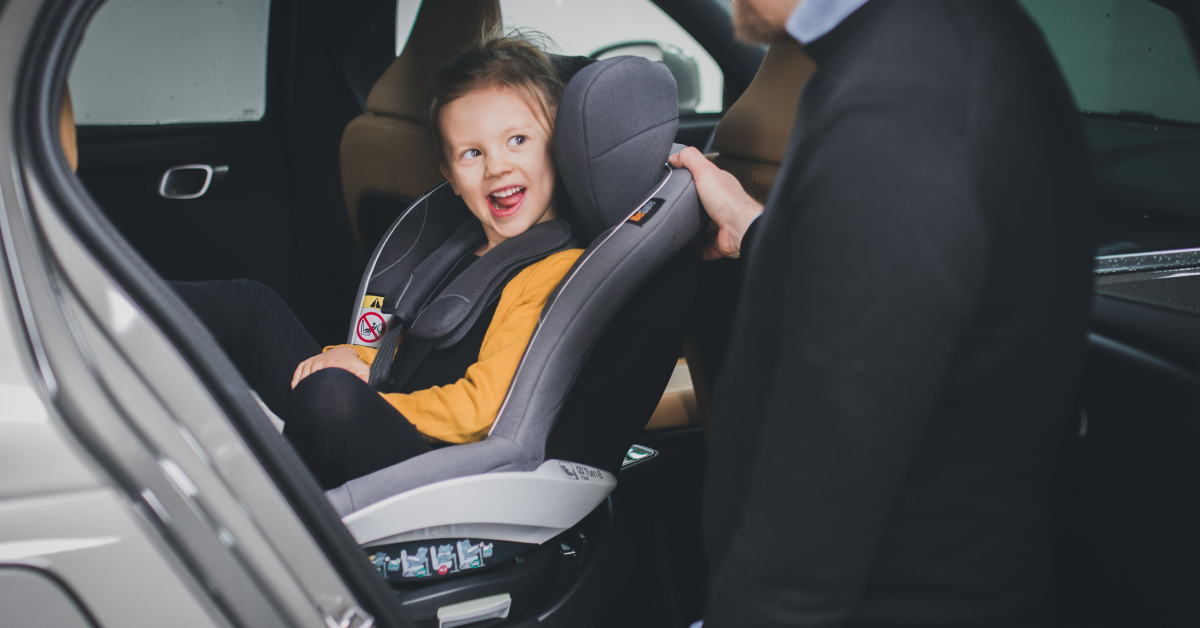 Toddler Car Seats
Based on the comfort and weight of your child, it may soon be time to progress to a toddler car seat. You should also check the shoulder belts and distance to the top of the seat - when the uppermost point of the baby's head is approximately 2 fingers away from the highest point of the seat shell, you should change to a toddler seat. 
Additionally, check how the shoulder belts are sitting on your baby's shoulders. Most manufacturers agree that the shoulder belts should not come from below your baby's shoulders. When that starts to happen, it's time to change as well. 
At this stage, a car seat like the iZi Modular X1 i-Size is a good option to turn to. This flexible and space-saving toddler car seat fits onto the iZi Modular i-Size base. It also comes with Dynamic Force Absorber™ in the headrest and takes side impact protection to a new level. The Ergo-Move Shoulder Pads™ are developed based on insights from the back-development experts AGR and give the child added movement space for the arms. What's more, the independent child car seat test by ADAC/Stiftung Warentest iZi Modular X1 i-Size received a safety score of 1.7, a total rating of "Good" (2.0) by ADAC and "Highly recommended" by TCS! This great result makes iZi Modular X1 i-Size the best performing 2-way seat (meaning can be used rear and forward-facing) in 2020 – both in terms of safety and in the total score.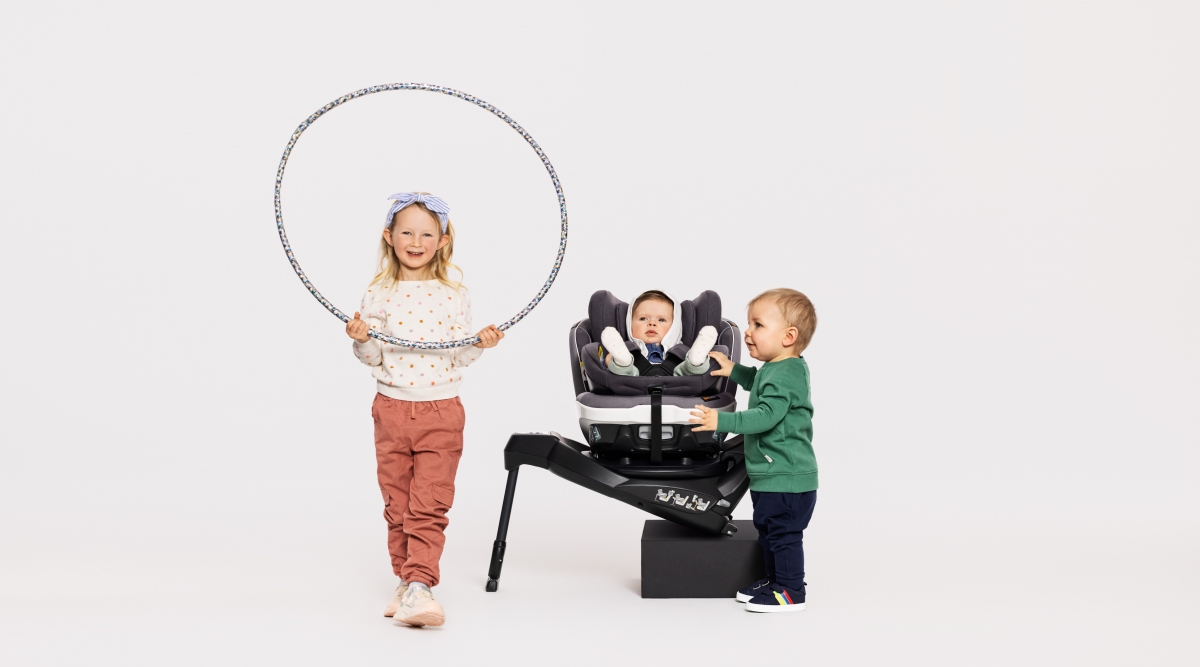 Convertible 2-in-1 Car seat 
Want a car seat option that allows 4 years in 1 seat? If you've chosen to buy a convertible car seat that provides both forward and rear-facing protection as your child grows, we highly recommend the iZi Turn B i-size. This easy-access rotation seat combines a baby seat and toddler seat into one by featuring the unique BeSafe Baby Shell™ and Newborn Hugger™. The Baby-Secure Swivel™ allows for only rear-facing travels for babies to reduce misuse and later on expands to full 360° flexibility for older children. 
The state-of-the-art functionality ensures you enjoy using this car seat for years to come. Magnetic Belt Assistants™ make getting in and out of the seat easy while convenient side-to-side rotation from birth on and full 360° flexibility later for older children make it a breeze to manage. There are even options for adjustable recline positions after installation for older children. 
Oh, and did we say how comfortable these seats were? BeSafe's 3D- Mesh fabric means heat and moisture are guided away from your child, while air can flow between the layers. With this system, BeSafe is able to offer 8X higher air permeability on selected car seats!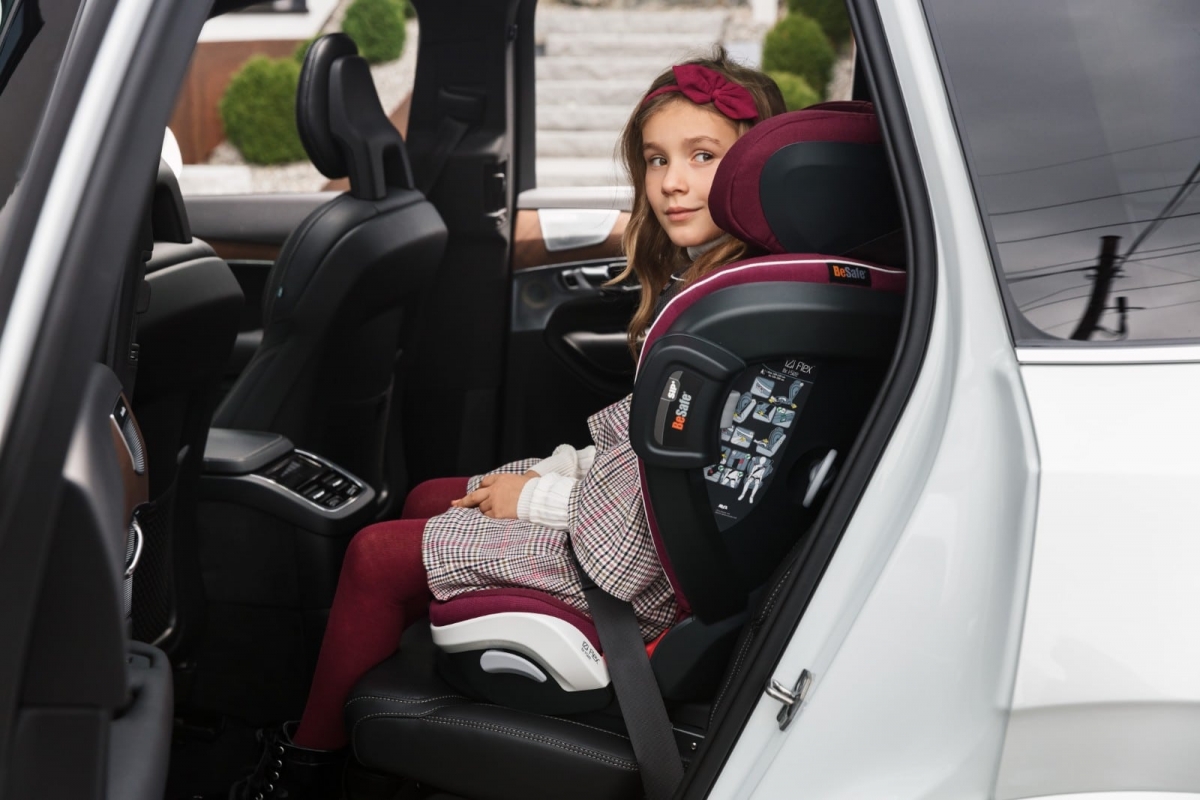 Booster car seats
BeSafe recommends that you move your child to a booster seat when ALL of the following conditions are met: 
1. Your child is at least four years old
2. Your child has reached the minimum requirement of the seat in terms of weight and height. 
3. Your child has the mental maturity to sit still in the high back booster seat. Remember that when leaning forwards a lot, your child is outside of the seat's protection zone, so the seat would not protect your child as intended.
Also, when the top of a child's ears reaches the highest point of the headrest, it is high time to change. Many manufacturers say that the shoulder belts should not come from below your child's shoulders. So if the shoulder belts are not coming straight onto the shoulders anymore, then it's time to change as well.
A booster seat will be your longest used car seat - starting from around 4 years of age till they turn 12. Using a high back booster seat instead of only a booster cushion ensures that your child is provided with side impact protection during the whole period of use. 
Try the iZi Flex FIX i-Size for your growing child. This high back booster seat for children combines excellent safety features, high standards of comfort and flexibility that enables easy adjustment and quick installation. Need extra space in the back? The BeSafe iZi Flex FIX i-Size is the ideal combination of safety, and comfort, and allows flexibility of space for up to three people in one row. ​​More space – but just as safe!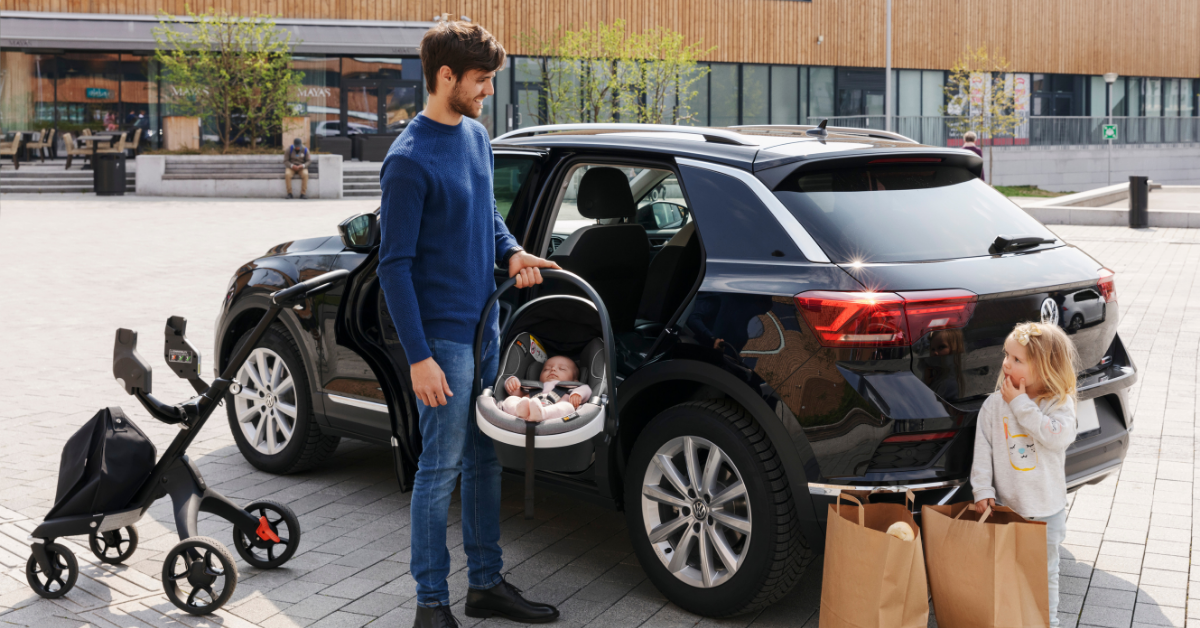 BeSafe
HTS BeSafe is a leading Norwegian company that has been making the highest-quality car seats and other road safety products for over 50 years. Their driving force is the will to protect what is most precious to us: our children.
Besafe is hence dedicated to developing the safest possible car seats for children of all ages.