Are you searching for body shaping and slimming treatments that complement your weight loss journey? If you need a bit of a nudge to get to your desired weight, body shape and to knead those extra bulges away, these slimming treatments and technologies can help. 
Using the latest technologies, massage techniques and even TCM, these therapists in Singapore will get you closer to the results you are looking for!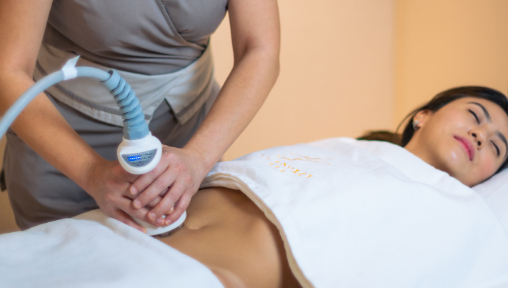 Despite the smaller celebrations this year, many of us still overindulged on the Christmas and CNY goodies! Combined with working from home and less activity, we could all stand to slim down up and tone up! And there's a revolutionary way to do this, through La Source's Venus Contouring treatment. This non-invasive slimming therapy uses a patented combination of three cutting-edge technologies that penetrate deep under the skin painlessly, to break down fat and tighten the body!
La Source Spa Singapore was created as a sanctuary where busy people can retreat for a luxurious pampering experience that effectively rejuvenates and relaxes without fuss or frivolity. So you can expect a complete spa-like environment with highly-trained therapists and a comprehensive 360-degree approach to beauty and wellness. Better still, you also get an incredible price offer!
Enjoy 10 + 10 sessions now for only $3,800 ($7,600). Call (+65) 6732 1318 or WhatsApp on (+65) 9711 8707 for an appointment today! Quote 'LSVENUS03' to enjoy the above offer.
La Source. The Shopping Gallery @ Hilton, #02-17/18. Singapore 238883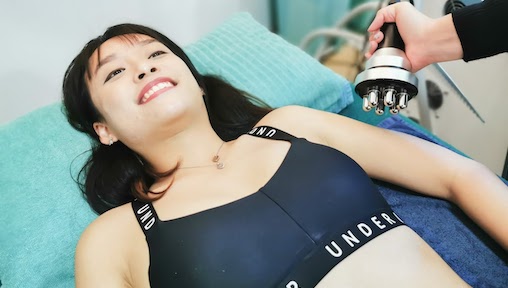 Wellaholic offers a comprehensive range of slimming treatments using innovative technologies to help you effectively eliminate fat and sculpt your body across all their seven outlet locations around Singapore. These slimming treatments can work on their own or work in combination to help you achieve your body contouring and sculpting goals. 
If you are familiar with fat freezing or cryolipolysis, you will like WellaFreeze 360, which uses the latest fat freeze technology which allows you to freeze up to 4 different body parts in one go, in just 30 minutes. In addition, the interchangeable cryo 360 handle cups can freeze a larger surface area (37% more coverage), which means that you are able to cover a larger body area as compared to before. Prices start from $405 for a session of 4 probes or handles and will take between 30 to 60 minutes. 
Wellaholic's Ultrasonic Cavi 360, is a much safer alternative to surgical options like liposuction and uses ultrasound fat cavitation to break apart the fat deposits in your body. Prices start from $169 for a session of 2 probes and will take about 60 minutes to give instant results. There's also the Laser Lipo 360. Similar to Zerona and i-Lipo, where up to 8 laser plates are placed around the target areas. The low level "cold" lasers via photomodulation will induce the fat cells to release their fat contents via the lymphatic system. Prices start from $169 for a session of 8 laser lipo plates and will take about 30 minutes. 
If your focus is on lifting, toning and tightening loose or saggy skin, you will want to consider WellaSculpt. Using advanced radio frequency technology, RF heat is delivered beneath the skin which accelerates the production of collagen and elastin. This results in immediate lifting and tightening of the skin for body contouring and firming. Prices start from $169 for a session of 2 probes and will take about 60 minutes. 
To try all of these treatments, consider the WellaShape 360 plan at Wellaholic's Slimming Lab. WellaShape 360 is a totally customised weight management program guaranteed to help you reduce weight and achieve your fat loss objectives. The 12-week program includes weekly treatments of 4 sessions of WellaFreeze 360, 2 sessions of WellaSculpt 360, 2 sessions of Ultrasonic Cavitation 360, 8 sessions of Lipo Laser 360, a diet supplement plan, as well as total weight management planning. Prices start from just $743 for all the treatments and supplement plan. 
Need to find out more? Live chat Wellaholic via this link or arrange for a free consultation at one of their outlets. Wellaholic is well-known for exceptional service with no hard-selling so you will never be pressured to buy. Best of all, you can find all of these treatments under one roof!
Wellaholic, Multiple locations island-wide. Hotline (+65) 8181 1814
A homegrown organisation, Slim Couture have dedicated themselves to helping people lose weight through the principles of TCM or Traditional Chinese Medicine. Their Divine Slim programme uses traditional Chinese Medicine based on the premise that healthy internal organs lead to the overall well-being of a person.
Instead of opting for unhealthy dieting methods such as crash diets or taking slimming pills, TCM slimming makes use of healthy slimming techniques that claim to have no dangerous potential side effects prevalent in other dieting methods. Additionally, while the results from taking slimming supplements and crash dieting are quickly noticeable, such effects are usually not as long-lasting as compared to the results that can be seen from TCM slimming techniques. Such techniques are applied to the Divine SlimTM program. Specialised techniques like Guasha or skin scraping therapy, uses a special apparatus to attain preventive or therapeutic effects that lead to better metabolism as Guasha simulates blood flow and increased blood circulation.
They also use specialized suction tools to improve the circulation of Qi across the body. This procedure helps to eliminate water tension, remove body toxins, stimulate the digestive system and therefore trigger overall increased metabolism. And don't worry, you'll also get post-treatment support here! The experts at Slim Couture will advise you on your diet and nutrition by providing you with a comprehensive diet plan so you can maintain your results longer-term.
Slim Couture. Multiple locations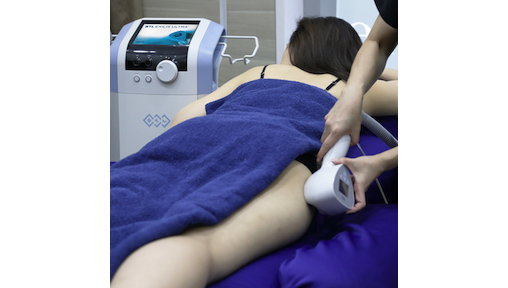 Halley Body Slimming Clinic was born to help customers through non-invasive treatments that were effective, affordable, and safe. The clinic is lead by Dr. Terence Tan, and offers a range of body shaping and weight loss treatments such as CoolSculpting, Vanquish and HIFU.
For a non-invasive option try the Exilis Ultra 360, this US FDA approved treatment combines two popular and medically-proven technologies – radio frequency (RF) and ultrasound. The combination of these therapies helps to tighten the loose skin on your body to achieve your desired body shape. Areas that can be treated include the underarm, abdomen, love handles, buttocks, and inner and outer thighs.
During this no-downtime skin firming treatment, it'll just feel like having a warm, comfortable blanket placed on your body. The treatment is best paired with CoolSculpting, a no-downtime and non-invasive fat removal treatment that uses cooling temperature to sculpt and shape your body.
Halley Body Slimming Clinic. 277 Orchard Road, #03-16 Orchard Gateway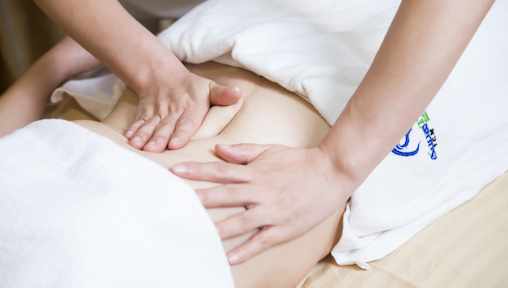 Most people believe that weight is gained from overeating, which is in fact true for most cases, but it fails to explain how some people can lose weight even though they are heavy eaters while some just simply gain weight easily with the smallest portions of food. Traditional Chinese Medicine studies the relationship between having healthy internal organs and the overall wellbeing of a person. And this is why Annie Tiang TCM helps customers on their slimming and weight loss journey by treating the whole body of the individual.
Utilising traditional deep tissue Chinese massages such as Tui Na, Annie Tiang TCM focuses on heat cupping and acupuncture that lead to visible results. By working to regulate blood circulation, improving digestion, as well as a healthy metabolism, Annie Tiang TCMare able to regulate body weight, and give slimming results that are long term, unlike other crash dieting methods.
Annie Tiang TCM, East Coast Road and Haig Road