Looking for the right hair colour to bring on the festivities? With everyone staying in Singapore this Christmas and New Year, you're sure to have a busy social calendar. If you need just the right refresher to your look, new hair colour can make a world of difference. Here are our favourite hair salons in Singapore that give you the hair colour of the season that's worth flaunting on your feed and otherwise too!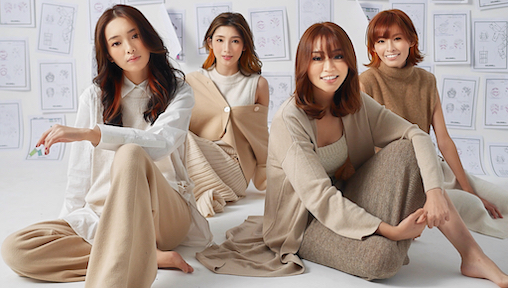 It's going to be all about Maple Browns, says Singapore's leading hair salon Chez Vous. Since its inception in 1995, Chez Vous' in-depth expertise and pioneering spirit have resulted in many first-to-market innovations. This is why when they say the next Insta-worthy colours to flaunt are all shades of Maple Brown, we sit up and listen.
Inspired by fallen autumn leaves and a quest for travel that will not happen, these colours are predicted to become the canvas for our holiday dreams. Using a combination of face-framing highlights and ear highlighting technique that creates a well-loved, yet easy to maintain hair colour.
You've probably seen the maple hair look being flaunted by celebrities across Asia already, including your favourite K-Drama stars like Han So Hee in The World of the Married. 
Developed together with Goldwell, the Maple Brown collection by Chez Vous x Goldwell was made for customers who do not like to overtly bleach their hair. These easy to carry, yet not mundane shades are perfect for that classy look. 
You can be rest assured that your stylist will know exactly how to craft your hair. At Chez Vous, all the hair stylists have a minimum of 10 years' experience or are exceptionally skilled in their area of expertise. Fashionable colours and skillset to boot, this is exactly the hair colour boost you'll need!
Chez Vous, 391 Orchard Road #05-05 Ngee Ann City Podium Singapore 238872. Phone (+65) 6732 9388, email: [email protected].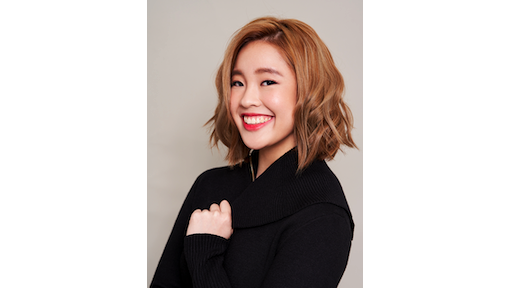 Want a real head-turning hair colour? Make sure to check out Kimage for their versatile options where each shade and technique can be customised to your liking. With a hairdressing school and 10 outlets spread island-wide, Kimage has established itself as one of the best hair salons in Singapore for everything hair! Whether it's their award-winning hair colour service, treatments or a life-changing haircut, know that an appointment at Kimage will leave you feeling heard and indulged!
The colouring services at Kimage range from single shades to the popular Balayage or styles that you've seen elsewhere and would love to flaunt! They also come with the Kimage Guarantee i.e. if you are not satisfied with the result of your hair service, return to the salon within 10 days for a complementary solution. Should budget be on your mind, choose from one of their junior stylists who have about a year's experience in hairdressing and are wallet-friendly.
Festive promo alert! For the festivities, Kimage has a Balayage promotion priced at $230 for long hair up to the underarm level, bleaching at an extra of $50 per round. Colouring by Senior Stylists includes a free haircut too! 
Get an additional $10 discount when you checkout with 'VL10' from now till 15 December 2020.
Kimage, Multiple locations. Kimage, Multiple locations. Book here or email [email protected] with your queries.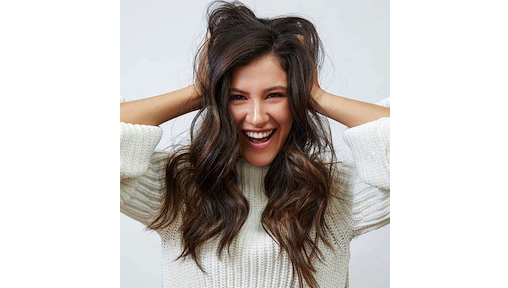 Conscious about the number of chemicals you are adding to your hair? Environmentally conscious hair salon, Love Hair specialises in healthier hair, using fewer chemicals with more natural ingredients.
Founder and Head Stylist Toni fell sick for a period of about 18 months due to toxic levels of metals in her system. This led to plenty of testing and trials, before Toni and her team started working with a handpicked selection of products that contain lesser chemicals and achieve great results. What's more, the hair colour range at Love Hair is PPD and Ammonia-free.
Want a combination of hair colouring techniques? As stylists, Love Hair pride themselves on mixing and matching techniques to give you what you want!  Take a look at their special hair colour menu that can help you understand what your appointment will be all about including samples of what previous clients have done and associated costs. You can also go in for a free 15-minute consultation so that you and the stylist can agree on what you would like, the techniques to use and a price quote.
Love Hair. 10A Jiak Chuan Road, Singapore, 089264. Phone (+65) 6970 7670
There's far more to The Space hair salon than just the best perm in the city! The stylists at The Space come with years of experience in working with a range of hair types and pride themselves in delivering next-generation hair colours - perfect for daily wear or your Instagram stories!
As colouring is a chemical process that is damaging to hair, stylists here aim to achieve colours without bleaching so as to maintain the healthy tresses of their customers.
You'll also find they are conscious of how your hair colour fades in order to give you longer-lasting and easy to maintain looks. The colour fading process in fact can further result in dry and damaged hair. At The Space, stylists can envision how hair colour will fade and ensure it does so beautifully over time. They'll even help you choose shades that make you stand out and yet look good after months of washing it. As a team of iconic Korean stylists that started their hairdressing journey in celebrity salons in Korea, The Space is the salon to choose for their expertise in hair colour that looks good long after it runs out too!
The Space Korean Hair Salon, 2 Handy Road, #04-06 The Cathay, Singapore 229233. Phone (+65) 84116561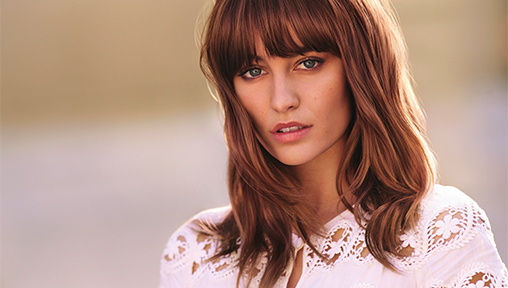 Whether you'd like to refresh your current colour or are looking for something that gives just the right hint of gorgeous, the stylists at Apgujeong Hair Studio have got what you'll need.  They believe that a well-designed hair colour not only gives your hair more dimension, it also enhances your natural features - to make your look more beautiful with what you already have! 
They closely work with leading hair colour brands in Singapore such as L'Oreal Professionnel, and bring you exclusive colour launches, often before they've been picked up by others on your social media! Experience the ultimate in luxury hair colour, at this popular hair salon that will enable you to just lie back and enjoy the experience thoroughly. Perfect as a solution to greying hair or turning heads during the festive season!
Apgujeong Hair Studio, Multiple locations, E-appointment