Is your skin ready for the new year? For everyone who is looking to start 2021 with skin that glows, this list of facial treatments is one to bookmark! From facials that work on all complexions and conditions to visibly better skin, you'll find the right facial treatments on here: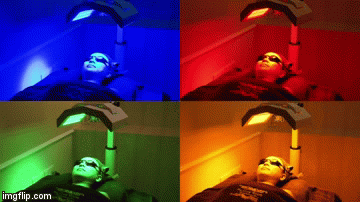 Want service backed by gorgeous skin results? My Cozy Room is an award-winning facial spa that offers facials for all skin types. Known for the Best Extraction Facial in Singapore, this unique and popular boutique spa has treated thousands of satisfied customers with a plethora of skin problems, and has since garnered several positive reviews on Facebook and Google.
What's more, the professional therapists at My Cozy Room are certified with CIDESCO and CIBTEC, the world's finest qualifications in the field of aesthetics and beauty therapy. They also only use products from the internationally-renowned German skincare label BABOR, unmatched beauty pioneers with a focus on natul products and innovative active ingredients that target all your skin concerns.To start off 2021 with a bang, book in for My Cozy Room's All-in-One Facial Treatment to give your skin a complete renewal. As a fully customisable treatment, this facial can be changed as per your skin type and current conditions. Painless and non-invasive, the treatment features a multi-functional LED light irradiator composed of 1632 medical SLDs equipped with blue, green, yellow, red, and IR (infrared) wavelengths,  each serving a different purpose. Blue light helps to kill acne-causing bacteria and soothe inflammation - perfect for Maskne! Red is used to soothe skin and regenerate it to repair acne scars while green light helps stabilise and control oil production and minimise pores. Yellow light brings down redness after extraction while the use of IR gives anti-inflammatory and scar treatment properties.
Psst...Enjoy 50% off Premium Anti-Acne LED Facial (U.P. $388, 120 min). *Valid for first-time customers in Singapore only
My Cozy Room @ Cairnhill. 56A Cairnhill Road (5 min walk from Paragon Shopping Centre), Singapore 229667. 
My Cozy Room @ Devonshire. 125 Devonshire Road (Opp 111 Somerset), Singapore 239884.
For bookings, register your interest here or WhatsApp (+65) 8666 0030.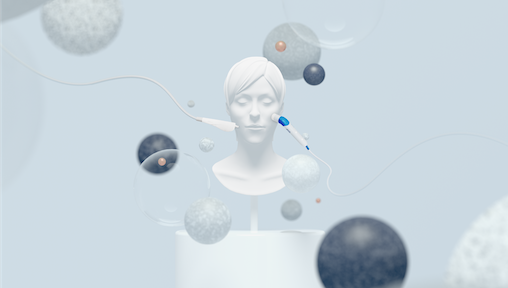 Specially designed to deliver over and above ordinary face treatments, the Essential Facial Re/juvenation (EFR) at the newly opened DRx  Clinic on the East Coast employs cutting-edge FDA approved aesthetic technology and proprietary active skincare serums to effectively improve varying skin conditions. Have a specific skin concern? Each facial at DRX  is unique as it is customised for your individual skin condition.
The DRx award-winning, non-invasive clinic protocol incorporates an intensive deep cleanse with bio-dermabrasion paired with a proprietary infusion concentrate, botanical extracts and a relaxing high-quality mask based on skin concerns. The DRx signature EFR is suited to all skin types including skin with mild discolouration, ageing, acne-prone symptoms, dehydrated, sensitive skin and common skin concerns to restore, rebalance and rejuvenate the skin to its natural beauty.
DRx Clinic, Tong Building, 302 Orchard Road and 907 East Coast Road #01-03, Springvale.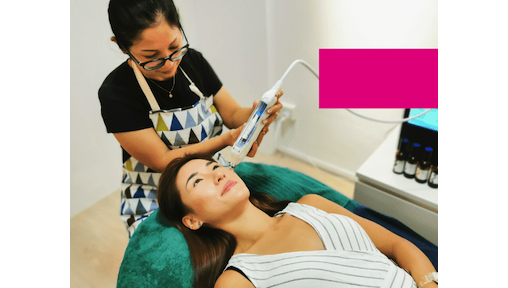 Love indulging facials but don't have the time for a long treatment? For those who are looking for a non-invasive boost to the complexion without losing hours of their lives, the WellaBoost™ treatment is worth considering. 
WellaBoost™ is a needle-less facial skin booster that combines two different technologies and infuses the skin with 4 different types of facial serums. 
This facial skin booster treatment is developed by Wellaholic, a data-driven beauty and wellness company known for its affordable beauty therapies around Singapore! WellaBoost™ uses High-Pressure Jet Spray Technology and Electroporation to infuse the skin with a cocktail of serums. With its general healing properties, Hyaluronic Acid serves as the base serum, and customers have the choice to add additional serums based on their skin type and needs. Matrixyl™ promotes collagen and elastin production, Marine Collagen promotes skin regeneration and heals scars, while Placenta promotes anti-ageing properties from stem cells.
Results you ask? You can expect increased hydration, collagen production, skin regeneration and healing, leading to healthier and more supple skin. And under 30 minutes! 
Wellaholic, Multiple locations. Hotline (+65) 8181 1814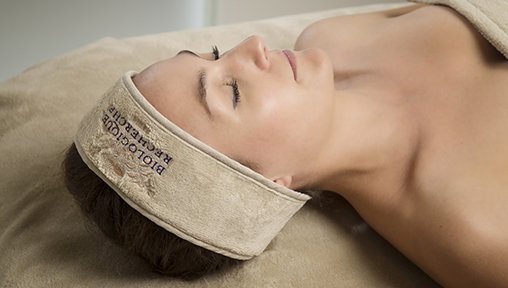 Medispa Freia Aesthetics, know a thing or two about result-driven facials, we'd say. Powered by a team of aestheticians and doctors, their customers have access to a synergy of procedures (clinical or facial) that ensure the best of results, using solid and effective products. As partners to Paris-based cult brand Biologique Recherche, their BR facials are customized to every and any #SkinInstant - so whether it's the time of the day or the condition of your skin, it can all be tailored to what is truly needed.
The latest innovation from this French cult house, Booster VIP O2 is a completely unique and glowing experience - perfect for us city dwellers constantly fighting against pollution and external elements. The 90-minute long anti-pollution treatment looks to eliminate polluting particles, detoxify the skin and protect it from polluting sediments. Using a series of 3 different massage techniques, the highlight of this treatment lies in its sizzling foam which contains high concentrations of Biologique Recherche's proprietary oxygenating complex, dandelion and chlorella, amongst other active ingredients.
A special mini hand glove is used to gently exfoliate and combined with a special massage technique, this foam empowers your cells to breathe better, produce more energy and dramatically improve skin with an overall brightness and glowing radiance. Essentially a cold treatment (upon application), once it touches your skin, a slightly warm sensation appears before a calm, hydrating effect is established. The results speak for themselves, with exceptionally luminous, bright, supple and radiant skin!
Freia Aesthetics, Multiple Locations, Phone +65 6258 0233.