If you need to get a haircut during the Circuit Breaker, we'd urge you to do it responsibly. With the relaxing of the CB rules, salons and hairdressers have opened up their services for haircuts across Singapore. But, where can you get the hairstyle of your liking, without compromising on safety or your health?
Stay away from crowds and avoid queuing up - these top 5 salons in Singapore will give you just the right haircut you are after but in a safe, well-distanced way.
Want to look your best for your next Zoom meeting? In the unprecedented times we are facing, having a well-groomed hair cut, that looks professional on the camera is important. It's even more important to find a hairdresser that gives you a cut that lasts long and is easy to maintain at home. Team Salon is a leading, multi-award winning, luxury hair salon chain in Singapore, known for their modern haircuts that define customers professionally too. Their hair designers carefully curate a modern hairstyle that lasts longer and is easy to manage and maintain at home - perfect when you are locked in for longer durations at home.
This time tested hair salon business that has 6 locations island-wide was founded in 1985, by top talented artists in the hair industry. Taking their passion for hair to the next level, this core team then invested in hairdressers that come with years of experience and skills. All the staff at Team Salon are sent for regular overseas and local training and upgrading of skills by the industry's best. They also use best in class products such as Aveda and customers can look forward to experiencing the range at their salons. So, whether it's an Insta-worthy haircut or one that accentuates your natural features, the hair designers at Team Salon will deliver and well! 
During the Circuit Breaker, Team Salon have their online booking systems open 24 hours across all 6 locations. Apart from temperature screening, spaced-out seating and other govt compliant measures, Team Salon are working with further safety protocols to protect their customers and staff. These include regular cleaning and disinfection after each service, hospital-grade air and surface sanitisers are installed and switched on through day and night and sanitizers are used after each customer is attended to. 
Getting a fab haircut during the Circuit Breaker is possible! Stay safe, and book your appointments online at Team Salon, right away.
*Photo by Aveda
Team Salon, Multiple Locations: Parkway Parade, Vivocity, Star Vista, JEM, Siglap and Bukit Timah Plaza.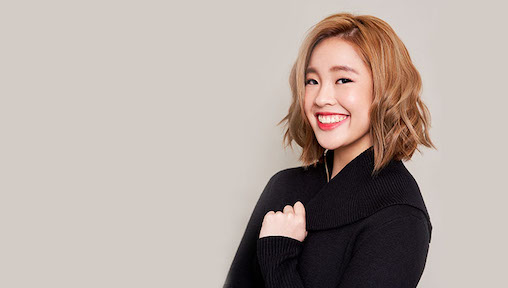 With 10 hair studios and a hairdressing school (the first in Singapore) under their belt, Kimage was founded on a guiding belief that personality can be amplified through the craft of hairdressing. 
Has your hair grown too long or unmanageable during the Circuit Breaker? The hairstylists at Kimage will work on a haircut that you are comfortable with or you could simply put your trust in the hands of their experienced staff, who will help you find a haircut that truly works. Well-versed on the latest trends in hairdressing, the staff here are happy to discuss the comfort level of their customers, along with the necessary guidance on hair management, styling it well or letting it grow effortlessly. 
Did you know that Kimage also has junior stylists you can book should you not want to spend too much on your hair cut? With about a year of experience, these stylists will give you the same boutique haircutting experience but with a wallet-friendly price point! 
Kimage is one of our trusted hair salons in Singapore with many locations. Book here or email enquiry@kimage.com.sg with your queries.
For the Circuit Breaker, Kimage has taken every safety precaution for their customers and staff. Advance Online bookings are required as Kimage does their best to keep everyone safe with only limited haircut slots each day. Temperature checks, sanitising stations, social distancing at billing points that ensure all individuals are 1-metre apart are in place. Non-cash payments are highly encouraged and they also allow for easy rescheduling should you be feeling under the weather!
Kimage, Multiple Locations: Kovan, Toa Payoh Central, Plaza Singapura, Marina Square, Parkway Parade, Tiong Bahru Plaza, Northpoint Shopping Centre, Tampines, Bukit Panjang Plaza and Lot 1 Shoppers Mall.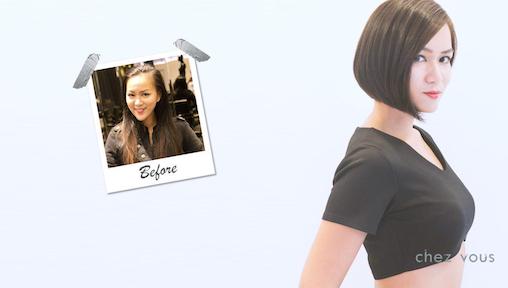 What started as a modest outfit in Bugis in 1995 has evolved into an award-winning, leading luxury salon - Chez Vous.
Chez Vous has distinguished itself with top-notch dedicated service, and bespoke hair treatments including some of the most head turning hair cuts we've seen! The Only Directors-Allowed policy here means stylists come highly experienced and with the right skill sets to give you the hair of your dreams! In Nov 2018, Chez Vous also launched Chez Vous: HideAway, a next generation concept. Aside from its Instagrammable interiors, HideAway offers a transparent tiered menu of premium hair services along with luxurious retreat-like touches. 
During the Circuit Breaker Chez Vous Hair Salon (Main Outlet) and Chez Vous: HideAway will be open limited hours, and by appointment only. Haircut inclusive of wash and blow dry will be offered. Limited slots are spread every hour to keep social distancing measures in place. 
All necessary precautions are in place at both Chez Vous and Chez Vous: HideAway.  Social distancing plans with enough distance between served customers, temperature screening as well as an Oximeter test to check oxygen levels, sanitization and cleaning. 
Getting a much-needed haircut is now possible, just book in advance to do it responsibly!
Chez Vous. 391 Orchard Road, Ngee Ann City Podium #05-05. Phone (+65) 6732 9388
Chez Vous: HideAway. 391B Orchard Road, Ngee Ann City Tower B, #14-04. Phone (+65) 6219 3558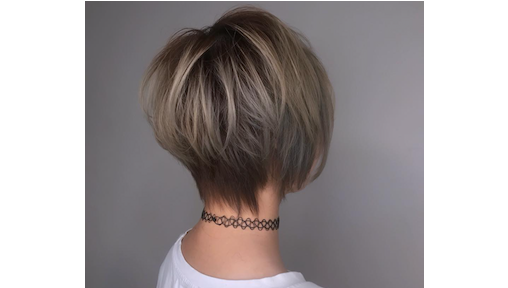 Need an award-winning stylist to take control of your hair? Perm specialists, Picasso Hair Studio are also known for their detailed hair cutting skills. 
Constantly on a mission to create unique looks, trending or easy to maintain, the stylists at Picasso are trained and able to guide customers to the hair style of their choice. Want something that can stay with you for a bit? Just let the hairstylist (or Psychologist as they like to call themselves) at Picasso know, and they'll craft a style that not only looks good on you but is easy to maintain, blow-dry and takes care of frizzy ends. 
Keep in mind though, that for the Circuit Breaker Picasso are open only on limited days of the week with the North Bridge Road outlet operating Thursday to Sunday and the Robinson Road outlet Monday, Tuesday, Friday and Saturday. With smaller teams working every day, all necessary precautions are being taken into account - temperature checks, compulsory wearing of masks, alternate seating, disinfecting tools and seats after every customer. Magazines and serving of their usual drinks have been suspended for now. 
Picasso Hair Studio, Multiple locations - Bugis, Phone (+65) 62910691. Tanjong Pagar, Phone (+65) 6224 0221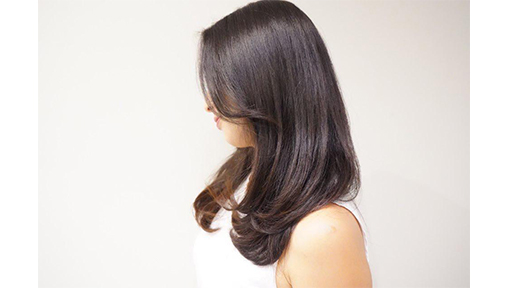 While we are all binge-watching Crash Landing into You, literally everything Korean catches our fancy, including Korean hair salons! The Space Korean Hair Salon offers the coolest new haircuts and styles that you can covet. Helmed by a team of iconic Korean stylists - Leehan, Jenny, Shasha and Joy, the salon works tirelessly to achieve gorgeous hair, and are known island-wide for their superior haircut services. With more than 15 years of experience in hairdressing between them, the master stylists of this trusted hair salons are able to create awe-inspiring styles along with a deep understanding of what it takes in Singapore's climate. 
What makes a haircut at The Space hair salon special? The stylists here focus on texture, shape and eventually hope to achieve a style that is easy for a customer to maintain. Choosing the right length of hair for the customer's face cut, layering and adding gradations and then ensuring to close with a style that looks great and is easy to maintain outside of a salon setting; have their loyal clientele coming back for more. 
During the Circuit Break, The Space Korean Hair Salon is adhering to all the necessary safety regulations such as temperature screening and sanitisation to ensure customers and staff stay healthy. Safe distancing is maintained with hairdressing chairs set far apart, and one stylist caters to only one customer at a given time. This means appointments are limited for each day, so make sure you book in advance!
The Space Korean Hair Salon, 2 Handy Road, #04-06 The Cathay. Phone (+65) 8411 6561