Whether you're looking for healthy food from your favourite restaurants in the CBD, customised meals for your fitness goals, home-cooked meals or satisfying your hawker cravings, there's a service out there to make the whole process more convenient.
1. Restaurant Quality Meals for Quicker and Cheaper - nomnomby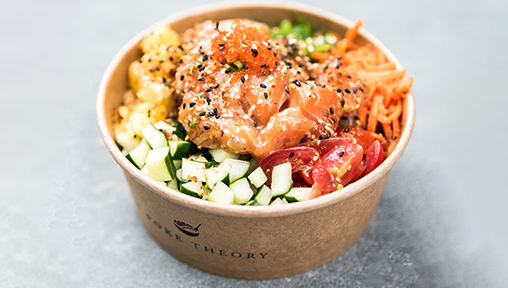 If you work in the CBD, your lunch and dinner hour is probably consumed with long queues and meals that cost an average of SGD 13. What if you could get the same food from your favourite restaurants in the area without having to queue and paying as low as SGD 7.99 for a meal? Enter nomnomby, a pick-up only meal subscription service that lets you obtain high quality and healthy meals from around your workplace for quicker and cheaper.
Simply pre-order from over 150 restaurants in the CBD, pick up your meal when it's ready and go! Skip the queue, you need not wait for food preparation nor payment with the cashier. Restaurants onboard include A Poké Theory, Wafuken, Rookery, Rollie Olie and many more.
You can choose from three flexible universal subscription plans: 6 meals for SGD 8.99 per meal, 12 for SGD 8.49 per meal, or 20 for SGD 7.99 per meal. All nomnomby's meal credits can be used for lunch and dinner, and all active subscribers get to enjoy the rollover of meal credits benefit because nomnomby does not believe in the classic "use it or lose it" subscription concept.
Enjoy 40% off your first month of subscription using our exclusive partnership code: "NOMVL40".
2. Healthy, Nutritious Customizable Meals - Primal Meal Prep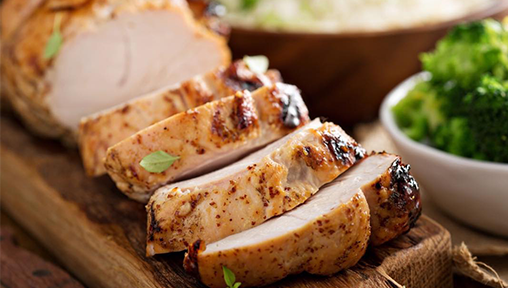 Image Source: Primal Meal Prep Facebook
Everyone knows the important role of nutrition in keeping it fit; your goals rarely take shape if you don't eat right. The Primal concept is simple - think of them as a scalable personal chef for everyone – providing the meals you need, executing and preparing the meals planned for your fitness goals. While they are busy planning your perfect meal, you just handle the eating!
Ensuring you only put the best into your body, the team upholds the highest standards of quality and freshness. The meals are prepared from scratch three times a week, only with freshest and best ingredients. The marinades, condiments, and spice rubs used are all made in-house to stay in full control of freshness, taste and nutritional values. Because your food hardly spends any time in storage, Primal meals can stay fresh and flavoursome in your refrigerator for up to four days. And with four rotating weekly set menus, healthy food is never boring.
3. Hawker Food - WhyQ
WhyQ's mission is to bring famous hawker centres and favourite food courts into offices, gyms and homes, so busy folks like you can enjoy the unique tastes Singapore has to offer, conveniently, affordably and quickly. A one-stop shop for all your hawker cravings, their vendors even include Michelin recommended hawker stalls! 
With a low delivery fee of SGD 1.50 and no minimum order required, why queue? You no longer have to spend time walking to your favourite hawker centre, queuing up, chope-ing your table, and rushing back.
4. Home-cooked Meals - Dine Inn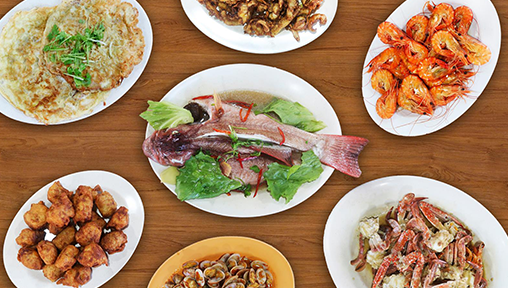 Image Source: Dine Inn Facebook
Bringing together home chefs with foodies on the hunt for authentic eats, Dine Inn guarantees a match made in food heaven. As a guest, you'll be able to browse through different host listings, take your pick from a catalogue of home-cooked meals, and customise your meals according to your preferences and price range. Every order comes with the option of delivery or self-collection, allowing you full flexibility and control over your meal. You'll also be able to organise your own private dinner party - complete with your own personal chef - at home, or at a host's home for a truly unique dining experience.
Known endearingly as hosts and guests, the app empowers home cooks to take their love for cooking to the next level as their own boss. Hosts can earn an income from cooking the things they love out of the comfort of their home kitchens, according to their own convenience and schedule. Comprehensive assistance is also provided in the form of food photography and publicity.
5. Catering for Corporate Events - The Foodist
Want catered food from Singapore's local epicurean restaurants? The Foodist is Singapore's first bespoke cuisine curation platform offering various cuisines such as Chinese, European,  Indian, Indonesian, Italian, Japanese, Thai and Western. There are also Halal options.
With decades of combined corporate experience and in-house culinary experts, they deliver experiential food discovery for any event looking to delight and impress the busy food connoisseur.  Featured restaurants include Long Chim, Salted & Hung, CreatureS, Shahi Maharani, Oxwell & Co, and many more. You can choose your budget from menus below SGD 15 up till SGD 30.