beauty
You Need a New Haircut! Top Salons In Singapore For A Fresh Hair Style
Published Date
: 15 Nov 2022 10:00

Head to some of the best hair salons in Singapore for a brand new haircut
Is it time for a new haircut? Lesser restrictions, live music and more options to meet and celebrate can mean only one thing - it's time to refresh your look! 
Today, we take you through the top hair salons in Singapore that will spruce up your style and give you the new haircut you crave. From innovation-drivers, hijab-friendly salons and stylists that continue to push hairstyling boundaries in Singapore, these are the experts to turn to no matter your hair type. Look no further and make that appointment right away!
Best Hair Salons in Singapore For a Haircut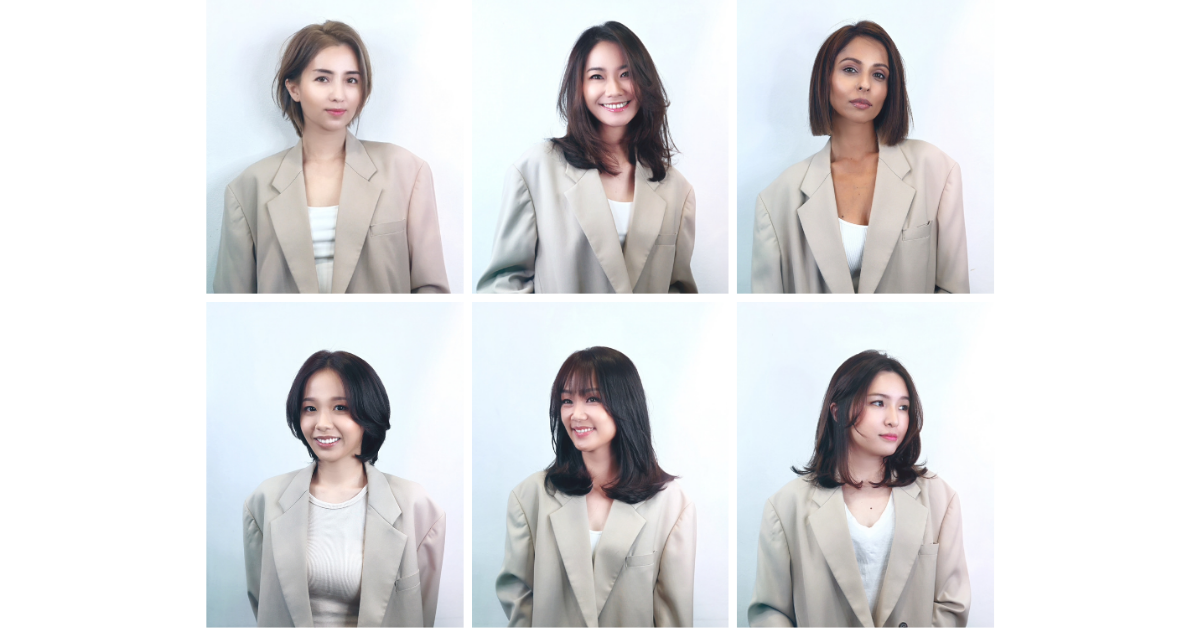 Want the best hair salon in Singapore to work its magic on you? Many media have labelled Chez Vous as one of the leading names of luxury hair salons in Singapore. Since 1995, Chez Vous has distinguished itself with top-notch and bespoke hair services - courtesy of their "Only Hair Directors Allowed" policy. All stylists have either a minimum of 10 years of experience or are exceptionally skilled in their area of expertise. Rumours have it that the salon has one of the most gruelling entry recruitment exams, guaranteeing them an unparalleled roster of beauty experts. The brand is also one of the most positively reviewed and top-rated hair salons in Singapore.
Chez Vous is also well-known for its Fix You Programme. With hundreds of success stories, this salon has secured itself as the go-to "Fixer" when it comes to hair woes.
Are you wondering if they can manage blonde or caucasian hair? Many Caucasian Expats in Singapore are pleased to know that Chez Vous Hair Salon has a team of Caucasian Hair Specialists that particularize in colouring and cutting Caucasian hair. This is a feat not many Asian salons can achieve. 
With more than 30 hair awards under its belt, it is not surprising to find Chez Vous' customers equally illustrious. Many of the 'who's-who' in Singapore go to Chez Vous regularly for a trendy change in style. Don't wait any longer!
Haircut at Chez Vous start from $70
Chez Vous, 391 Orchard Road #05-05 Ngee Ann City Podium Singapore 238872. Phone (+65) 6732 9388, email: [email protected].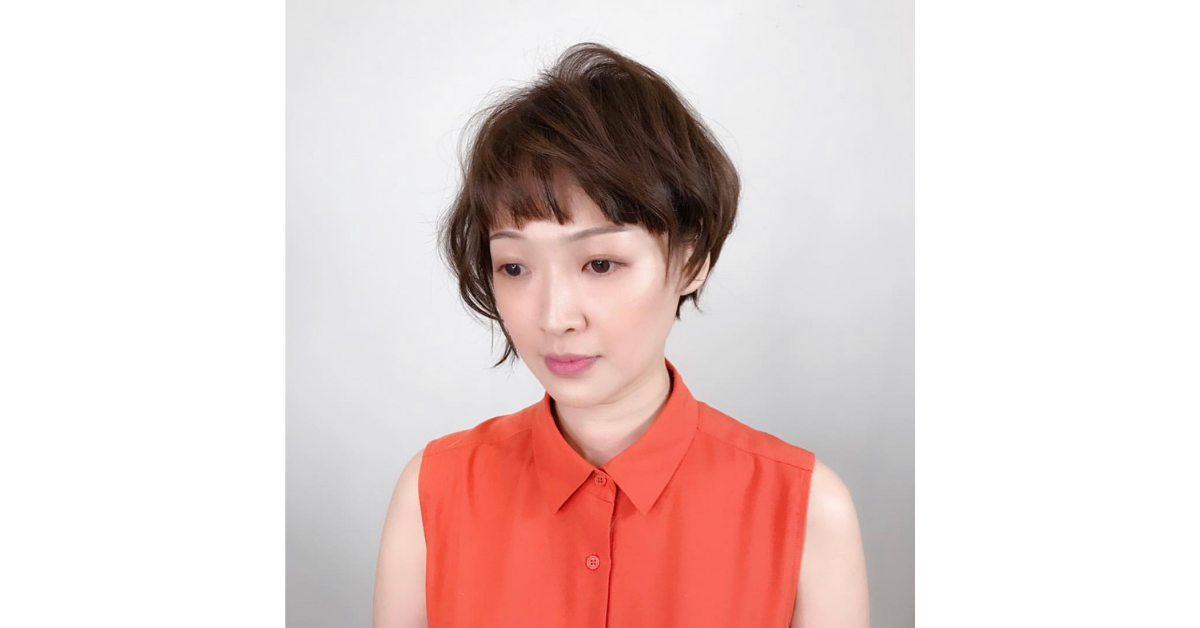 Have you heard of the golden ratio? As one of the best hair salons in Singapore, Picasso takes hairdressing seriously. Picasso Hair Studio not only looks at your face shape and skin tone but also your facial features to determine what flatters your face profile the best. Using data and accurate measurement, they derive the golden ratio of the length and style of hair that will suit a customer the most! 
With every hairstyle considered an artistic inspiration, the stylists or designers as they like to be called create every hairstyle as if it were a form of art. Their team of experienced hair designers are trained in recognizing face shapes and skin tones. They use this knowledge for clients by recommending the best hairstyles that will bring out their natural beauty!
Want to sport the hottest haircut trend this year? ​​Nicole Lee, Creative Director at Picasso Hair Studio Bugis outlet says the Shaggy Bob haircut will continue to trend in 2022. 
A popular style for the last few years, this look is created by creating multiples layers and ideally coupled with a light wave perm. The perm is especially needed on Asian hair which is typically, naturally straight, to create more texture and movement. The Shaggy Bob is perfect for women who want short hair with a touch of dainty. 
The Blunt Boy Bob is the biggest haircut trend this year. The edgy look is perfect for women with sharp features as it brings out the dimension of your face. Overall a sharp look, it is coupled with straight bangs creating a doll-like look.
Don't know what style would suit YOU the most? Just head to Picasso Hair Studio for an appointment and their friendly staff will guide the way. 
Picasso Hair Studio, Multiple locations - Bugis, Phone + 65 62910691. Novena, Phone (+65) 6224 0221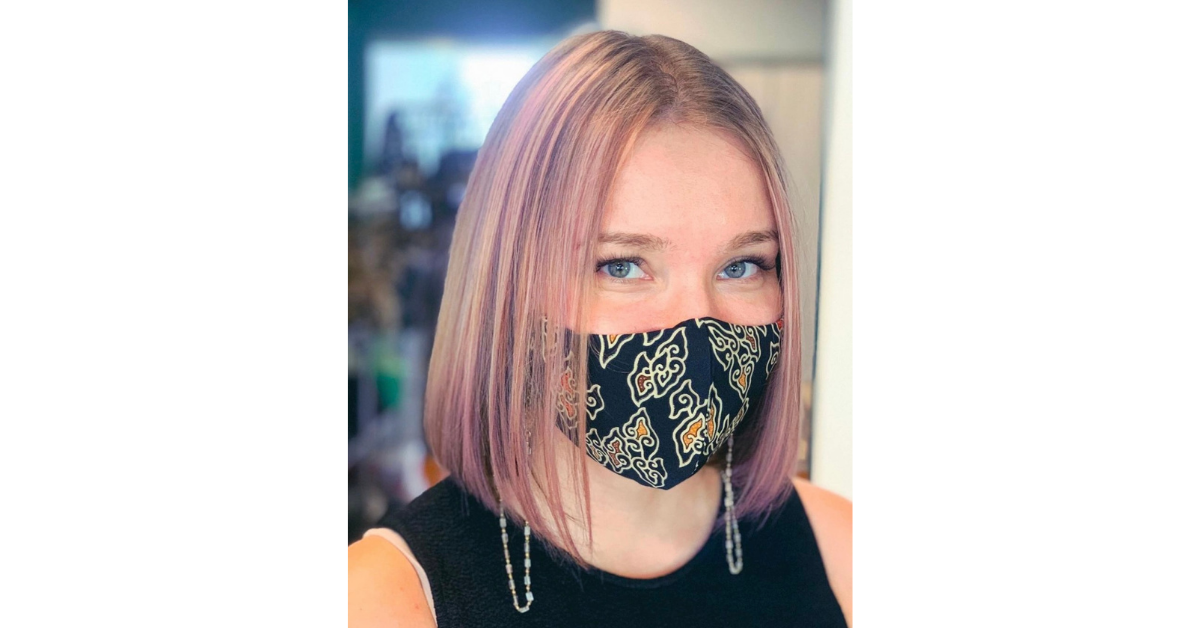 As a locally owned hair salon in Singapore, haarAttic believes in keeping rates reasonable and still maintaining a super-personalised experience. It may have started as a small salon in 2006 but has now grown to include two beautiful outlets - at Boat Quay and Keong Saik. 
Boat Quay boasts a laid back Bali-like vibe with lush greenery and rattan accents, and Keong Saik is more of an eclectic collection of vintage knick-knacks. Customers love the two salons for their effortless charm and a team that offers personalised service through your appointment.
Tired of over-priced hair appointments? As an affordable hair salon in Singapore, haarAttic believes in keeping rates easy on the pocket, while still maintaining a super-personalised experience. If you are after a new haircut, just consult any of their highly-skilled stylists and they will guide you through the best option for your lifestyle and hair type. 
It doesn't need to be drastic either! The stylists at haarAttic believe in reviving your current style and modifying it to suit your face shape best. So, whether it's a whole new you or just a spruced-up version, you'll love what you walk out with! 
Want more? Vanilla Luxury readers get a solid 15% off all services at haarAttic. Just quote HAVANILLA when making your booking via their website, Instagram and Facebook booking icon.
haarAttic. ​​18A Keong Saik Road, Singapore 089125 (2nd Floor) 67A Boat Quay, Singapore 049855 (2nd Floor). Contact: (+65) 98730235 (WhatsApp/SMS only)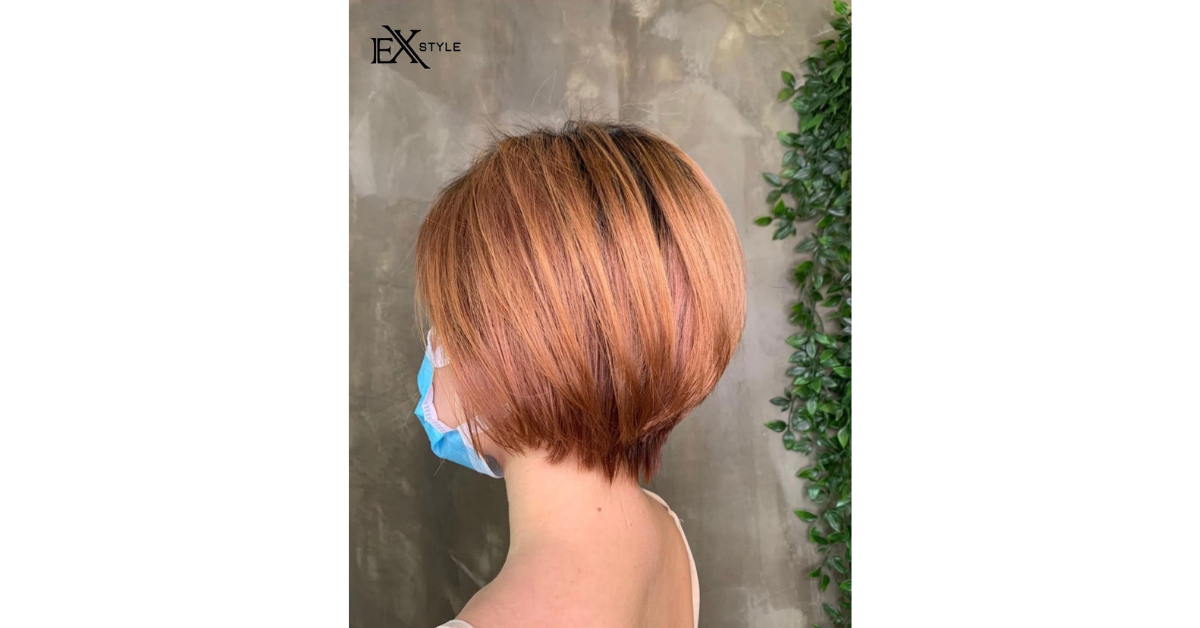 If you are seeking luxe interiors, with hair expertise that is also affordable, make sure to try EX STYLE. EX STYLE aims to provide the latest and innovative hair services through its team of highly experienced professionals. As one of the sought-after hair salons in Singapore, they continue to exceed customer expectations with the range of hairstyling services on offer. 
Refresh your look with EX Style Hair Salon and treat yourself to that much deserved hair cut. Their stylists come with over 10-15 years of experience and have undergone rigorous training to support any of your hair troubles. 
You can look forward to recommendations on the latest trends, face-framing styles and other styling tips based on your lifestyle and hair needs. This means they also understand how your hair will behave in Singapore's humidity! 
Want an overall change of look? You can work with your stylist to create something new beyond just a haircut. Be it a colour refresh or treatments that further enhance your cut, you'll love the comfort and ease that this salon brings. 
EX STYLE. Multiple Locations. (+65) 8403 8140 (SMS or WhatsApp)
Seeking a cosy escape in the heart of Orchard? Do.My.Hair Salon was founded by a team of leading hair stylists in Singapore to offer a comfortable space and personalised hair experience for all.  
With no hard selling and an interior that feels like they were made for Instagram, the real benefit of Do.My.Hair lies in the hands of their skilled hair stylists. As veteran stylists, the team here has worked with Singapore's most prestigious hair salons and are experts in their field. 
Need a new haircut? Schedule an appointment with the stylists and explain your brief to them. Prefer something that's easy to manage so you can be out of the door in minimal time each morning? Or perhaps you want to go with a styled Bob that turns heads wherever you go! Either way, the hair stylists at Do.My.Hair can work with your hair type to achieve the results you are after or suggest better alternatives to suit your lifestyle. 
You can even get a shoulder massage while you're at it! 
Do. My. Hair Salon. 181 Orchard Road, Orchard Central #04-13. Singapore. Phone (+65) 9722 8268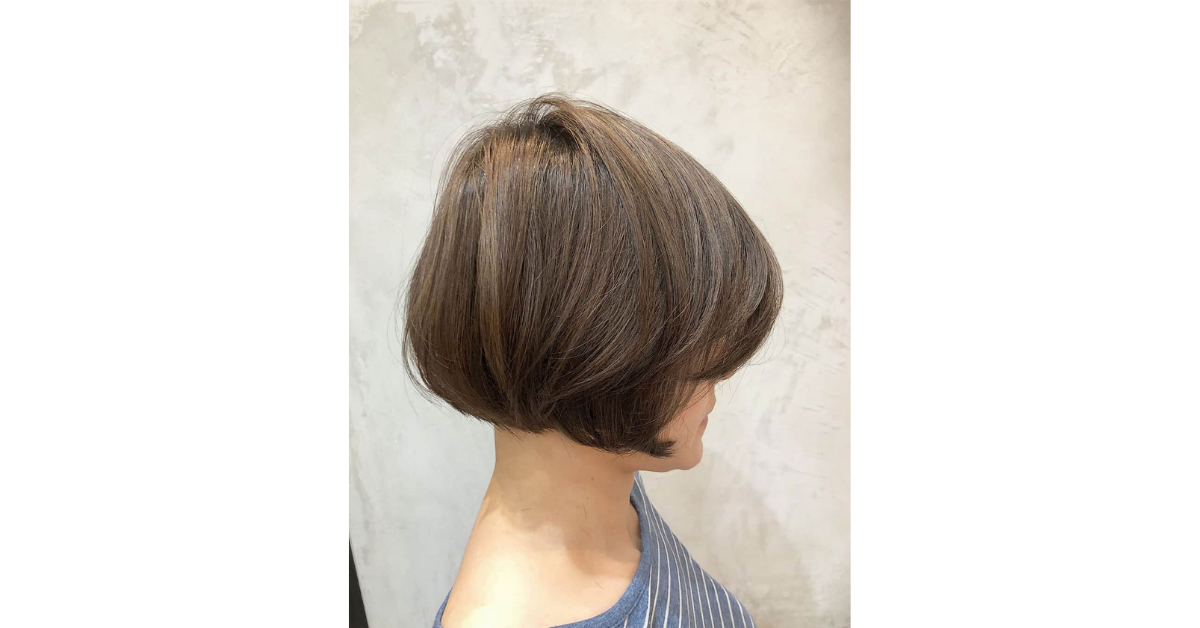 Following Japanese hairstyles on the gram? It's time to take hair matters into your own hands with Aube where skilled stylists work on your locks using only top quality Japanese products. As the biggest hair salon group from Japan, Aube has outlets all around the world and brings the expertise of Tokyo's style to the heart of Singapore. 
You can enjoy a range of hair cuts, styles, and other hair treatments such as the Tokyo Inkarami Treatment which is known to be immensely helpful for frizzy hair. You will also be pampered with luxurious head spa treatments or can choose to get your pedicure done while you relax at the shampoo station! 
Aube, Multiple locations, Phone +65 6235 3845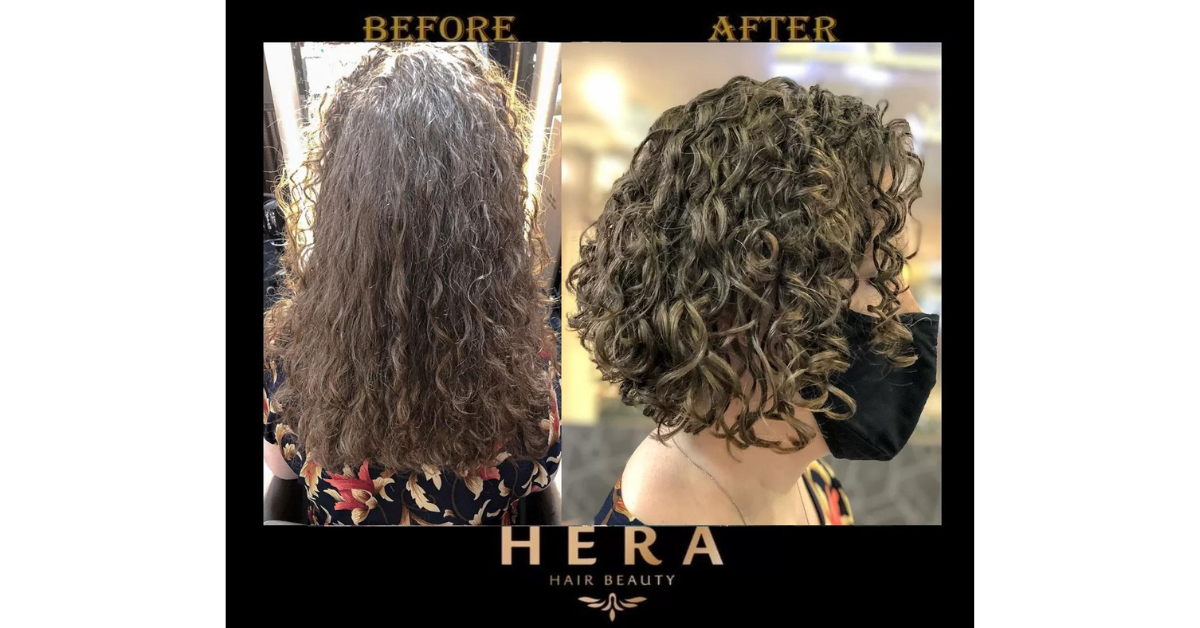 Curly-haired and don't know where to go for your next haircut? Hera Hair Beauty salon is one of the best curly hair experts in Singapore. With renowned international hairdressers who are certified educators for more than a decade, and sport curly hair themselves, they have a deep understanding of the unique needs of curly and wavy hair. 
Hera sees countless customers come in with listless curly hair or thick, frizzy, unmanageable curls and they help in restoring the natural shape of their curls. 
Whether you are looking to cut your curly locks or need to accentuate your beautiful wavy hair, head to Hera for the right expertise on your hair type. 
Did we say they have a 7-day guarantee? Hera offers a 100% guarantee on all services within 7 days after these were performed. This means they will either re-do the service to your satisfaction or provide a full refund to you for the service. 
Hera Beauty, Sentosa and Tanglin Road. Phone: +65 62688949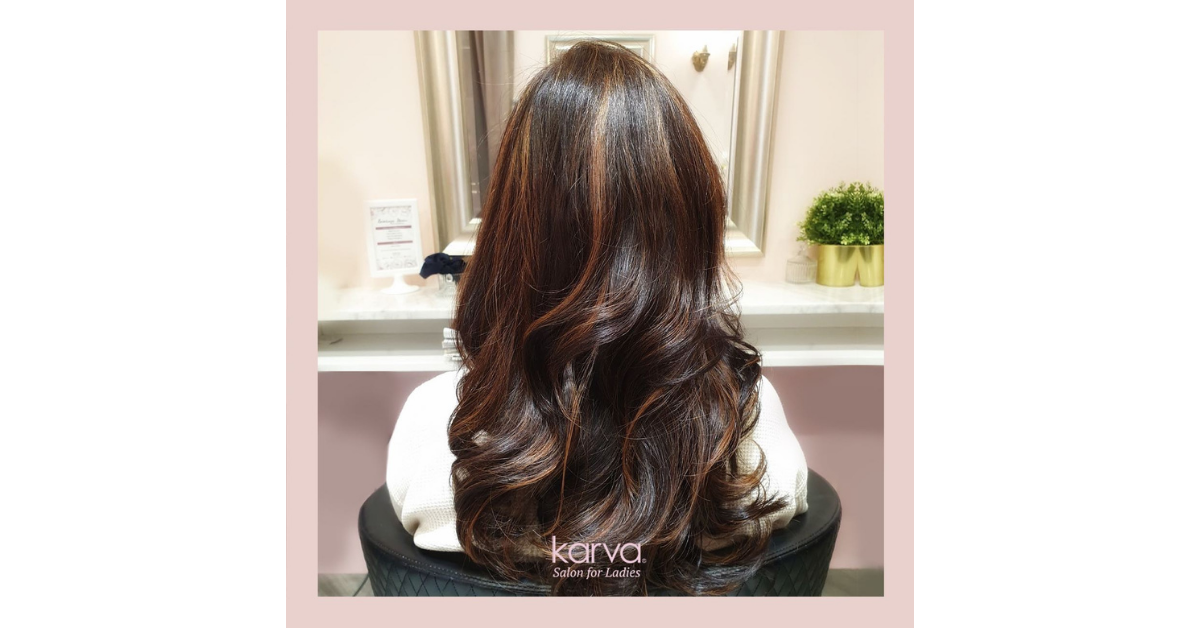 Do you prefer going to a women's only salon? Karva is a hair and nail salon designed especially for ladies, so hijab-wearing ladies too can get their hair done in complete privacy.
Made up of an all-female team, Karva is committed to providing affordable service and luxury to customers across Singapore and Malaysia. Its success is rooted in providing beauty services for Muslim women. Through word of mouth, Karva has seen many repeat customers returning with their friends and family to make beautiful memories together. 
You can opt for affordable haircuts, hair treatments and other hair styling services but that's not all. Karva offers a full range of bespoke beauty services from head to toe. These high-quality treatments come at an affordable price range and also allow you to upgrade to a nail spa session! 
Shape and colour your finger and toenails to a vibrant finish at a starting price of just $15. Got a little one at home? Bring along your daughter for a spa date and get her nails done too!
Book your #karvadate today at www.karva.sg
Karva. Multiple Locations. Book here
Kimage needs no introduction! Since its inception in 1994, hair experts at Kimage have been creating the hottest hair trends on the island. With a hairdressing school and 10 outlets spread island-wide, they have established themselves as one of the best hair salons in Singapore for your hair and scalp. Furthermore, their award-winning hair colour service, treatments, rebonding, perms or haircuts, will leave you thoroughly pampered and looking forward to your next appointment. 
And we are talking about haircuts that cost as little as $20! If you are on a budget, the wallet-friendly Junior Stylists at Kimage offer their superior hair cutting skills at just S$20. For a little more, engage the Senior Stylists from just S$40.
Why ignore your scalp! Masters of the scalp, Kimage offer a bespoke salon scrub that combines essential oils to give your scalp a good cleanse. The Fusio Scrub is designed to exfoliate, freeing the scalp from deeply encrusted impurities and dead cells. The result is a balanced scalp that feels great, but also freshly revived hair that boasts shine and a healthy bounce. For a fabulous discounted deal, just get Kimage's e-Voucher which consists of a Haircut, Fusio Scrub Scalp Cleansing, and Kwater Finishing service!
Kimage, Multiple locations. Kimage, Multiple locations. Book here or email [email protected] with your queries.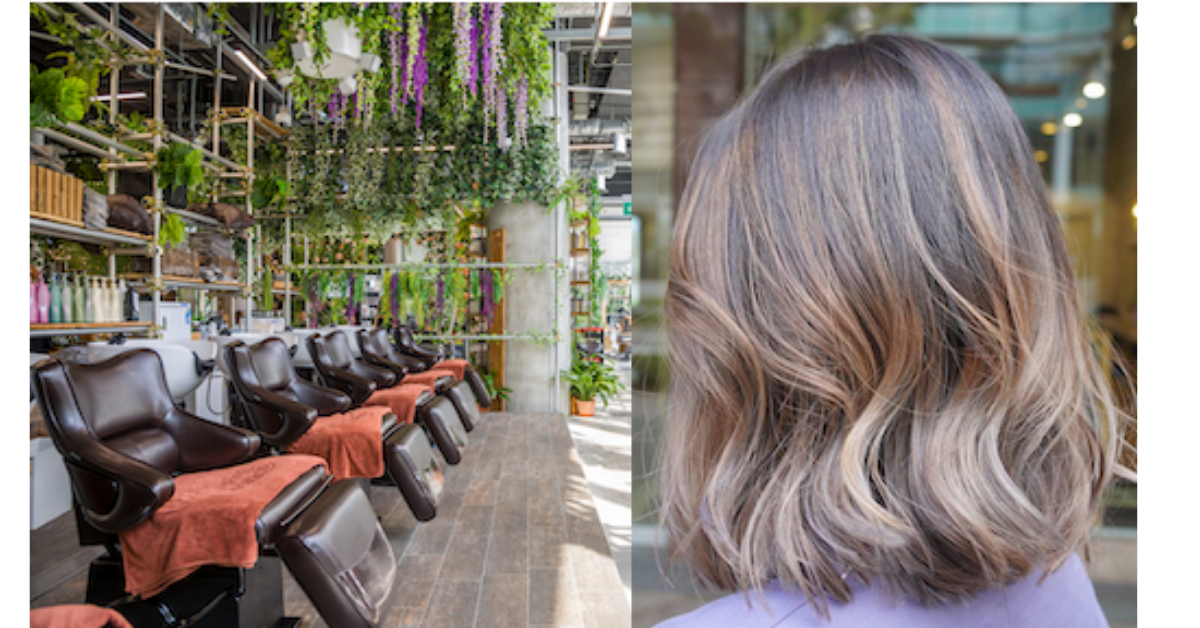 As a one-stop beauty destination in Singapore, you'll find Waling On Sunshine nestled in the heart of Orchard. Surrounded by its hugely-popular garden cafe, the salon promises a host of services including hair, scalp and nails. 
A team of top-notch hairstylists, nail artists and world-class customer service ensures that everyone receives only the best professional beauty experience.
If you are after an Instagrammable setting, the interior design theme includes many beautiful plants and flowers - perfect for that post haircut selfie!
As for feedback, you will find a generous amount of positive reviews across Facebook and Google. You also enjoy an 8-day promise which allows you to return for a free retouching within days of your appointment.  If you don't know what haircut would best suit you, Walking On Sunshine offers complimentary consultations with their hair experts and will recommend the ideal haircut, colour or treatment for you. Why wait! 
Walking on Sunshine. 181 Orchard Rd, #03-07 Orchard Central, Singapore 238896. Phone (+65) 8877 8800
Book yourself at one of Singapore's best hair salons for a haircut today! 
*cover photo by haarAttic