If you haven't already heard about the numerous benefits of practising yoga, perhaps you might be convinced with the fact that it combines both mental and physical wellness through its practice. With over 300 yoga poses, practising yoga can increase your flexibility, muscle strength, balance and improve blood circulation, metabolism and energy amongst various other things. Yoga can even help in healing an injury and improving your posture.Are you convinced yet to join the yoga movement in Singapore? Give it a try at one of these yoga classes in Singapore.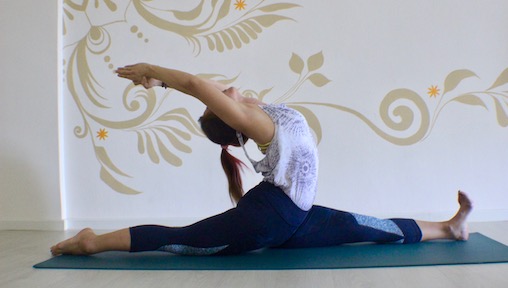 Yoga in Common was founded 4 years ago by Vivian Salim who wanted the yoga studio to be a place where teachers could share their love and knowledge of yoga and students could learn and practise yoga in a safe and serene space. Since then, the yoga studio has grown to accommodate teachers from all walks of life who share their experiences with their students on the mat.
Yoga in Common offers regular classes such as Guided Ashtanga, Hatha and Vinyasa, as well as alternative yoga classes in Singapore including Kundalini Yoga, Meditation, Reiki Healing, Pranayama and Sound Healing. Short of time? Check out their Yin Yang class to energise then relax the body and mind. 
The synergistic healing benefits of essential oils and yoga are combined in Stretch Aromatherapy and Restorative Yoga classes which specifically target fatigue, aches and pains, tension and stress. Renowned teachers from all over the world are also invited to conduct specialised classes every few weeks for you to enrich your yoga practice. 
Location: 22 Petain Road, Singapore 208095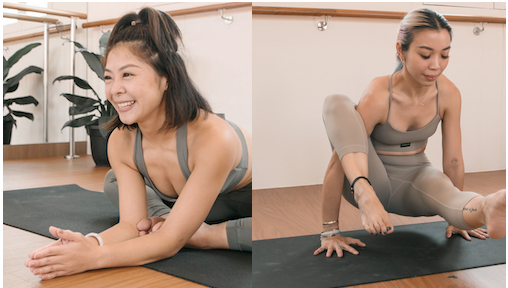 On Good Ground is a boutique yoga and barre studio for beginners and experienced practitioners. Offering a range of yoga and barre classes, On Good Ground focuses on mindful movement, connection with the breath and balance in the present.
Whether you are experienced or completely new to yoga or barre, the studio has something to offer for everyone. The instructors believe that yoga and barre are forms of practice that benefit both the body and mind, and are here to hold a communal space where you are free to explore your practice through guided classes.
Location: 458B Joo Chiat Road, Singapore 427671

Yoga Movement was started in 2012, quickly becoming one of the most popular boutique yoga studios in Singapore. They offer yoga classes at affordable prices that do not break the bank. Yoga Movement provides a range of yoga classes, training participants in yoga poses that engage muscles and energy flows which aid in creating a balance.
The yoga classes at Yoga Movement are meant for individuals in every proficiency level. Join a yoga class and learn yoga movements from programmes such as Basics, Core, Power, Zen, Monster Hot and Power Flow and be prepared to discover the benefits of yoga on your wellbeing. If you are an aspiring yogi who has a thing for laid back hipster-themed spaces, then Yoga Movement might just be the yoga studio in Singapore for you. 
Multiple locations across Singapore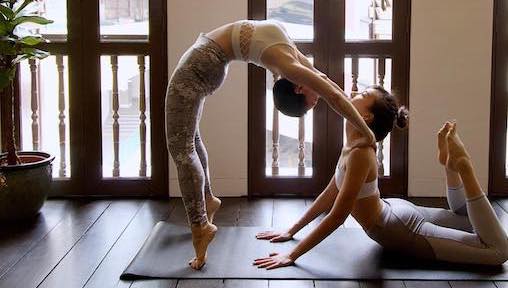 Tirisula Yoga is one of the most established boutique yoga studios in Singapore, offering participants a variety of classes ranging from beginner levels to expert classes and also serves as a teacher training school for aspiring yoga teachers who receive internationally recognised yoga certificates from the Yoga Alliance of USA. 
The classes that Tirisula offers, include Hatha Yoga, Yin Yoga and Ashtanga Yoga, aiming to teach participants to practise in a yoga style that they are most comfortable with. The yoga instructors focus on proper breathing techniques to help participants better control their energy flows and feel an increase in their wellbeing. As yoga classes happening at Tirisula are usually meant for a smaller group, the instructors are able to pay more attention to each individual, a fact that might get overlooked in yoga studios with large groups. 
Multiple locations across Singapore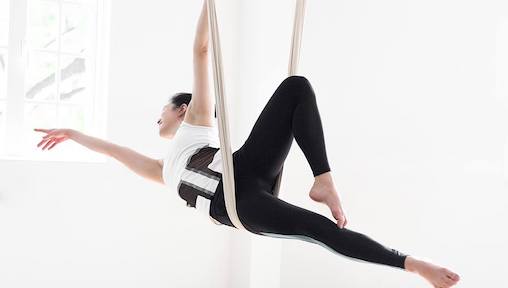 Located in the heart of downtown Singapore, lie award-winning Upside Motion yoga studios known for incorporating Pilates, Xtend Barre, Aerial yoga in their yoga classes. Interested in pushing your body's limits? Upside Motion has pioneered the barre program in Singapore, incorporating props and cardio movements to work all the muscles in your body, resulting in a toned body you can show off to your colleague!
For office workers who want to squeeze in a quick workout during their lunch hour, Upside Motion offers express 45-minute yoga classes allowing students to have a session before hitting the shower amenities provided at their outlets and then going back to the office refreshed and complete their day energised. 
Multiple locations across Singapore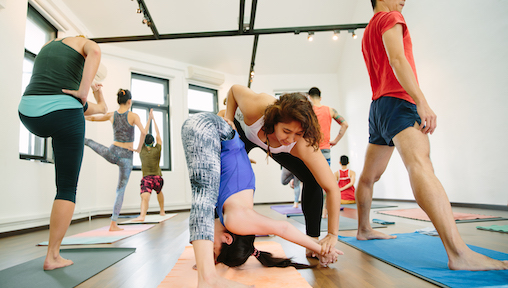 Art of Yoga (closing on 31 May 2021)
Having been around since 2013, Art of Yoga is a boutique yoga studio offering a variety of yoga classes in Singapore including Hatha Yoga, Ashtanga Yoga, Vinyasa Flow, Yin Yoga and Prenatal Yoga. The small and intimate yoga class sizes ensure that you are given personal attention. 
Whether you are just beginning or are at an advanced level, the yoga studio's passionate teachers are dedicated to helping you in your yoga journey. Art of Yoga also offers specialised yoga classes such as Ashtanga Mysore and Yamuna Body Rolling.
Head down to Art of Yoga to join this family of yogis, where the students have a space to get together and support each other as they discover their own mind-body connections within themselves.
Location: 119/121 Upper East Coast Road, #02-01, Singapore 455245