lifestyle
Top Intimate, Wellness and Sex Toy Stores in Singapore For All The Self Care You Need
Published Date
: 28 Jun 2021 10:00

Where can you shop for sex toys in Singapore? These wellness stores stock the top pleasure and intimate toys from across the world.
It's been quite the year for sex toys in Singapore. With self-care reigning high during the lockdown, people are increasingly turning to pleasure and wellness. There's also been a surge in wellness stores that carry a whole host of sexual and intimate care products, all within very easy reach.
If you too want to give a vibrator or sex toy a shot, don't worry - shopping at sex toy stores is no longer a cheesy, questionable experience. In fact, you can find a range of wellness and adults toys at drugstores, online and carefully-curated, sex-positive shops around town. As for discrete delivery - most of these stores will ship your little(or large!) boxes of pleasure quickly and with no description on the box, so there's no telling what's inside!
Want to know more? Whether you're after solo play or an exciting date night, these sex toy stores in Singapore will ensure you have a pleasurable shopping experience - every pun intended!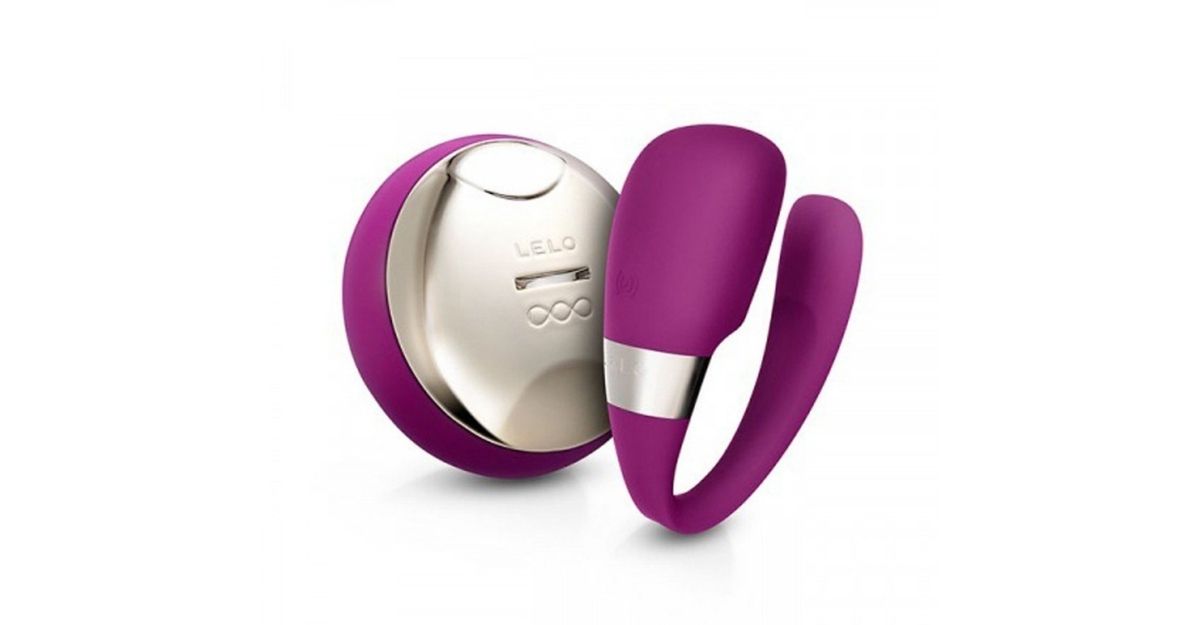 Yes, Motherswork also stocks wellness and intimate care products! As the leading premium retailer of mother, baby and kids products in Singapore and China, Motherswork is not just a retail store. It is a curator of products and information, and a partner in every stage of your life as a parent - sexual wellness and intimate care included!
Motherwork sells Swedish designer brand LELO, the world's leading provider of intimate lifestyle products, high-quality pleasure objects and luxurious massage candles and oils.
With 36 major international design and industry awards under their belt, this luxury intimate care brand is just getting started! 
You'll find a range of kegels, sensual toys and sex toys for couples by LELO at Motherswork, each meant to please. Take the LELO TIANI™ 3 Massager for Couples, for example. The TIANI™ 3 offers powerful, intimate pleasure and guaranteed satisfaction – one arm vibrates powerfully inside you and the other massages you outside, all while transmitting the pleasure the whole way along his length while you make love. Teasing and pleasuring you both during lovemaking for new heights of intimate intensity. 
For your very own pleasure trainer, try the LELO Beads™ Smart Bead that strengthens your pelvic muscles! LELO's Smart Bead is specially designed with smart touch sensors, which ensures that every muscle in and around the pelvic area is flexing, every time you squeeze. LELO Smart Bead™ is also able to measure your orgasm potential and sets a cycle that is customised for you. Move through each of its 5 vibration-guided levels and you'll be enjoying the toy in no time!
Motherswork. Great world city and Tanglin mall. Also online.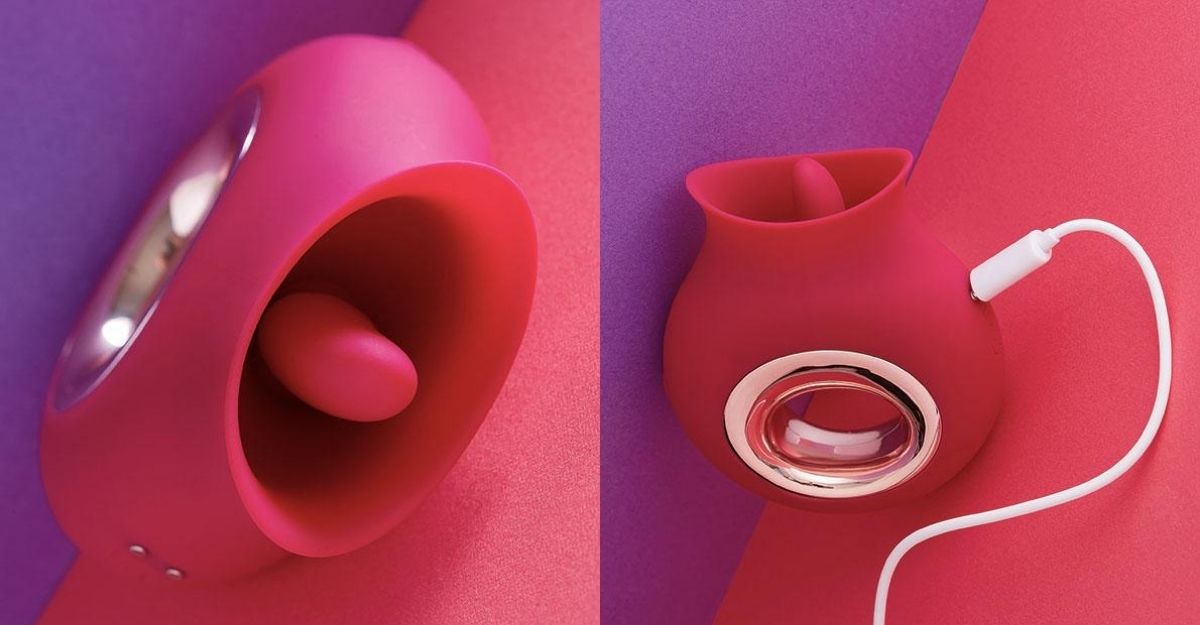 Female-founded wellness and sex toy store Hedonist was born when 3 women decided to form a modern, forward-thinking wellness brand that specialises in wellness, pleasure, and empowerment! Embracing their diverse backgrounds and upbringing, they are on a mission to help people feel good and confident about themselves, in a no-shame environment. What makes Hedonist unique is their passion to create opportunities for people to unapologetically explore their sexuality in a safe space, and as a result, feel confident and liberated. The curated platform features pleasure tools built on safety, quality and inclusivity. They also create healthy conversations to destigmatize the topics of sex and pleasure, by organising social events, podcast interviews and educational workshops alongside leading professionals and experts in the industry. 
Need inspiration? Take a look at the Venus Licking Vibrator, a 2 in 1 pleasure toy that will stimulate all parts of your body and sensitive areas with its soft and flexible tongue made of body-safe silicone. Using unique sonic technology, sonic waves are concentrated around the clitoris and stimulate a gliding sensation to tantalise all the nerve endings giving you the ultimate climax. The best part? It is whisper-quiet, body-safe, fully waterproof (IPX7) for a feel-good time anywhere - from the bedroom to shower!
You may also want to consider the Batman Cock Ring,  a vibrating ring made to tantalise all your erogenous zones! With a simple push of a button, this stretchy cock ring comes with 10 powerful vibration modes that will help stimulate and build up your sexual pleasure for a longer, more intense orgasm, for both the mister and the missus. It even changes colour with each unique vibration to set the mood! 
Keep your mind, body and pelvic floor in shape with the Rhea Kegel Balls Set. This full set includes 3 kegel balls: 2 massage balls; 1 massage ball with vibration. All three balls have a diameter of 3.6 cm but come with different weights. Have fun exploring a new way to do your Kegel exercises! It also increases blood flow to the muscles, enhancing sensations and making it easier to orgasm. 
You can also find the Godiva, a powerful thrusting rabbit vibrator that will give you the ultimate self-pleasure experience. Godiva is an amazing intimate tool to have even if you're a beginner, it offers 3 thrusting speeds and 9 different vibrating patterns! Take your orgasms to the next level with its ribbed shaft and tapper which feel so natural and tantalising, you won't want to put it down. The shape is a real winner amongst the at the Hedonist.
What are you waiting for? Join the Tribe and 'Own Your Pleasure'!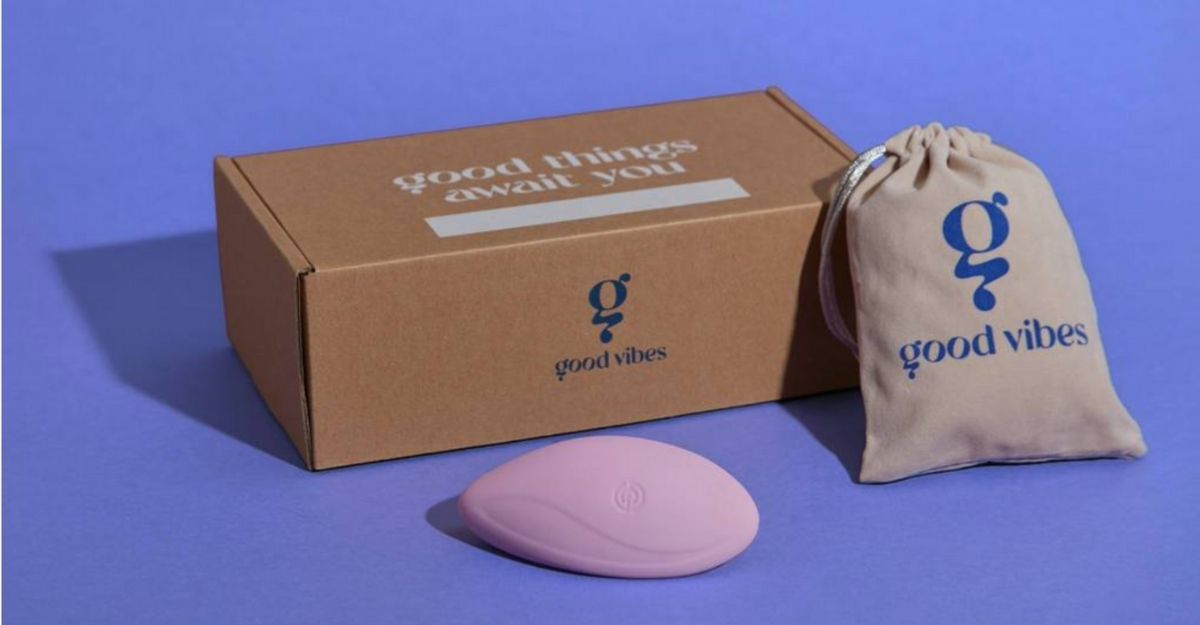 Do the range of sex toys in the market confuse you? Good Vibes SG, is a homegrown Femtech start-up born during Singapore's Covid-19 Circuit Breaker and offers only "the cream of the crop", with their range of 3 sex toys. The brand seeks to liberate true sexual satisfaction amongst Singaporean women through its range of discreet toys. What's more, each toy you purchase comes complete with a handy storage pouch, snuggly fitted into a personalised kraft box infused with Good Vibes signature fragrance. 
For those seeking a discreet companion, The Pebble, is your best bet. A clitoral vibrator that fits snugly in your palm, it packs a punch with 10 different variations, providing you endless nights of pleasures.
For passionate love makers, The Koi's revolutionary air-wave massager stimulates your sensitive regions with sensual pulses, bringing you pleasures you've never experienced before. Lastly, for those with deep and dark secrets, The Bamboo never fails with its flexible and uniquely ridged body. This long mighty G-spot vibrator sends vibrations deep through your body, revealing deepest desires you never knew existed.
Good Vibes SG is rewarding Vanilla Luxury readers with an exclusive 10% off storewide. Simply use the promo code "VLVIBES10" at checkout when shopping on their website and follow them on their Instagram. Promo code is valid till 31st July 2021, 1159h. Join their movement and own your true pleasures today!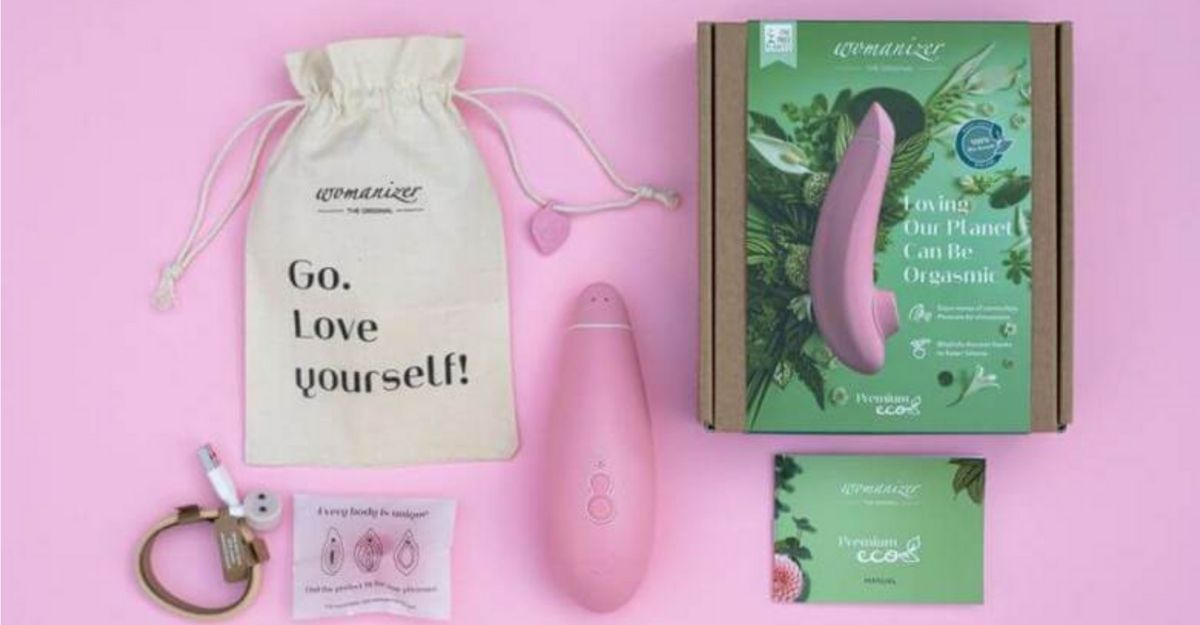 Remember when we said sex toys are becoming increasingly accessible? Take your local Guardian pharmacy for instance. Housing a range of wellness and sex toys, in affordable and luxury ranges, they pride themselves in positive sex education and better accessibility.
Amongst the portfolio of brands that Guardian carry, you'll also find Womanizer, one of the few pleasure toy companies that have decided to go green. Womanizer has recently launched their first-ever eco-friendly and biodegradable Pleasure Air Toy, the Womanizer Eco Friendly.  Made of Biolene – a bioplastic of 70 per cent natural materials (mainly corn starch), The Premium Eco is biodegradable and recyclable. It also features a replaceable and rechargeable battery, which extends the product's runtime. Thanks to the modular design, the toy is also easy to take apart, so those who need to part with the product can dispose of the individual parts according to the applicable guidelines.
Furthermore, the packaging is 100% plastic-free and is made of FSC paper, which can also be recycled. It has 12 intensity levels, is USB-rechargeable, and splashproof. Good for the planet and incredible for your body - it's the perfect sex toy for the environmentally-minded.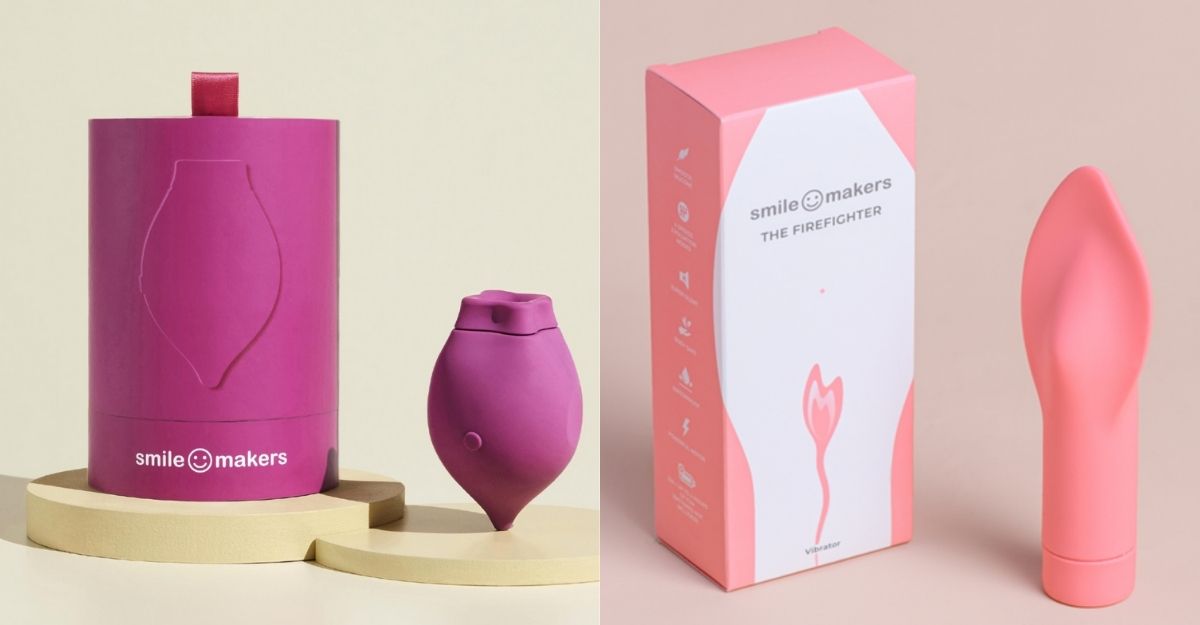 Smile Makers are on a mission to normalize sexual wellbeing products and reframe them as a natural and healthy part of life and beauty care. Insistent on breaking the taboo around women's pleasure, they make beautiful products for women using only quality materials and working with world-class designers.  
The newest baby on their block, The Poet is a clitorally inclusive air pulse stimulator that uses best in class technology and touch sensors for an enchanting and personalised experience.
The Poet is the latest to join the femtech brand's portfolio of products, answering calls from its community. Recognising clitorises come in different shapes and sizes with varying sensitivities, and unlike other products available within the category, Smile Makers has optimised all relevant factors of the user experience: technology, a breadth of intensity options, ergonomics for hand grip, mouth size options, noise levels, functions, and aesthetics. The result is a stimulator that celebrates diversity and delivers the best pleasure experience possible.
Beyond the technology, Smile Makers always pays a lot of attention to design, in order to elevate sexual pleasure to the beautiful human experience it is and The Poet is no exception. Inspired by a rosebud, The Poet is a product designed to look stylish and inviting on a bedside table.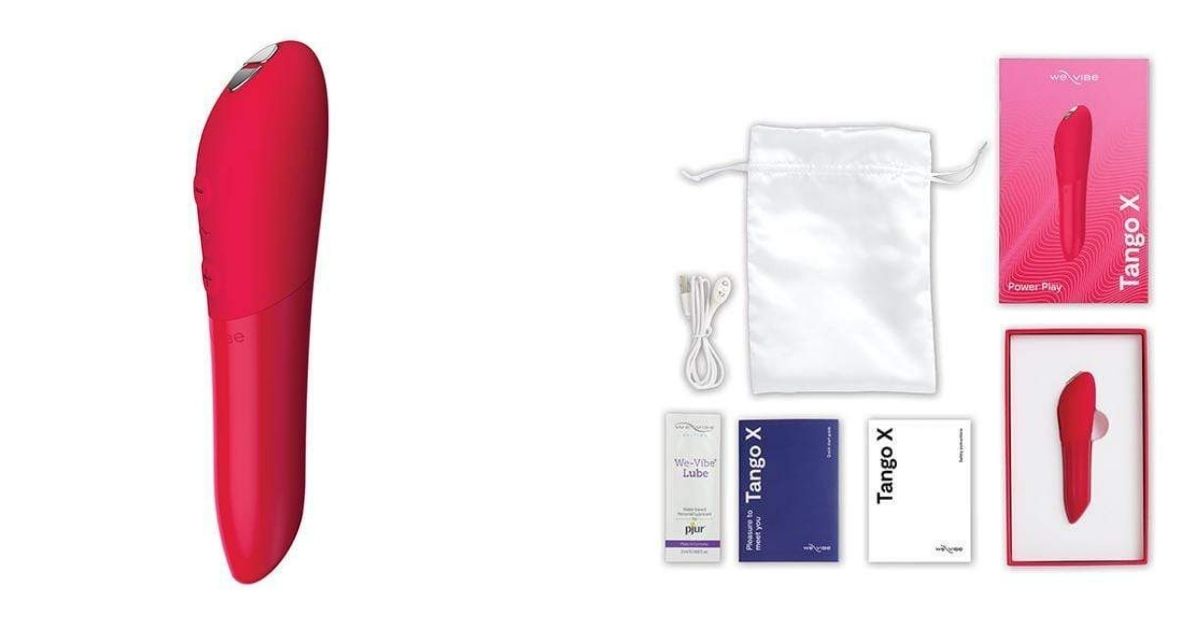 Founded in 2011, PleasureHobby is dedicated to providing a safe and private online environment for customers to purchase sex toys both locally or internationally. Pleasure Hobby continually updates their product offerings and currently sell over 1000 different products and sex toys. It is also the hub of luxury and premium adult toys from all over the world, featuring only the highest quality of toys that break away from archaic ways of thinking about sex and your sexuality. 
Pleasure Hobby has eliminated any shipping issues and custom delays by stocking all of their products in a local warehouse in Singapore. Be rest assured that their fulfilment team will ship your items timely AND discreetly. Packages will arrive void of unwanted descriptions and labels. The warranty is covered too! All of the sex toys on Pleasure Hobby, within the electronics category have a full storewide one-year warranty.
Want a discreet sex toy that keeps on giving? The We-Vibe - Tango X Power Play Rechargeable Discreet Vibrator is a little toy that you can carry with you and play with whenever you want. This little vibrator is waterproof and has several different modes that allow you to find the right setting for what you want to do. The We-Vibe Tango X is a powerful bullet vibrator with 7 modes and deep rumbly vibrations. This toy is super quiet, USB charging, USB rechargeable with 120 minutes of play per charge.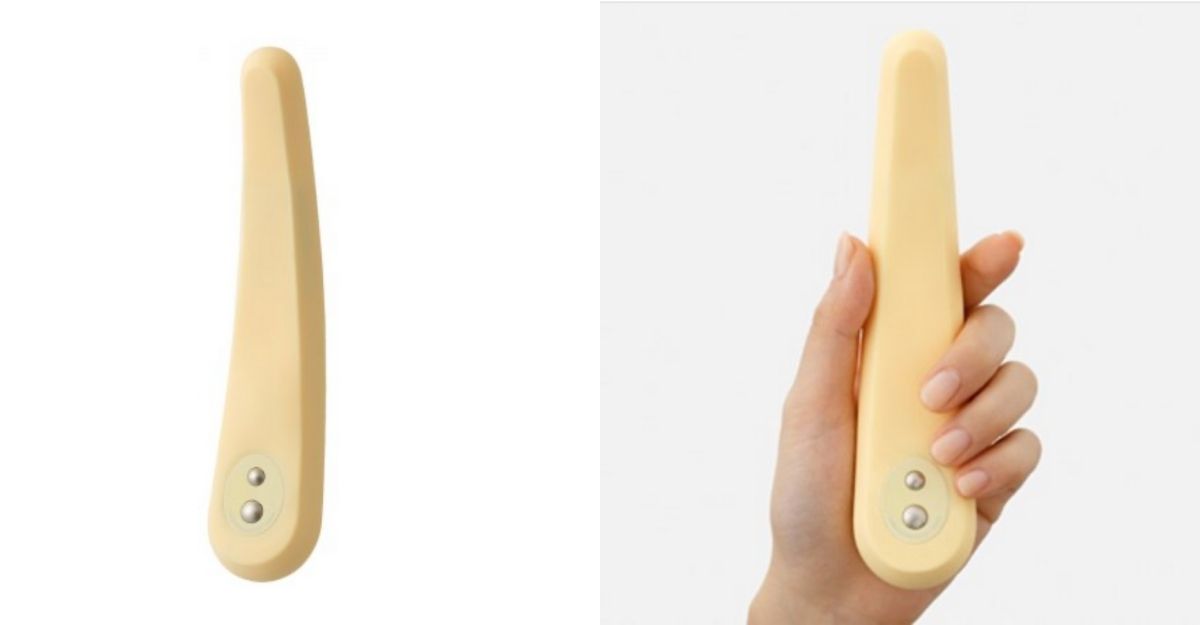 Horny.sg is a professional adult and sex toy store in Singapore, that was established in 2011. They understand the need to satisfy their sexual gratification in one way or another, but due to social stigma, many often find it embarrassing or inconvenient to purchase adult toys in public. This is why Horny.sg was set up exclusively for shoppers who prefer to buy sex toys and lingerie online, offering same day, discrete delivery in Singapore.
Horny.sg carry a wide range of sex toys, providing access to hundreds of reputable and fashionable brands around the world - Japan, UK and USA, each with their own distinctive culture and definition of adult pleasure. 
They've got all the premium international brands such as Womanizer, LELO, Tenga, We-vibe, iroha and more. Japan's leading luxury pleasure brand for women, iroha believes that eating well, being active and self-care are the cornerstones of a healthy life. The brand advocates pleasure for our bodies by selling a series of self-pleasure items and gadgets. What's more, iroha's products are created by women, for women, to provide an experience unlike any other! You'll find that their sex toys are made in candy colours and can pass off as art pieces.
The iroha - Mikazuki is a vibrator for women featuring iroha's pioneering 'Soft Touch' material - which means it is softer to the touch than any other product on the market. Meant for gentle exploration, this thin, crescent-shaped Mikazuki can be used for insertable pleasure as well. Its slender shape is designed for first-time users and luxury massager beginners.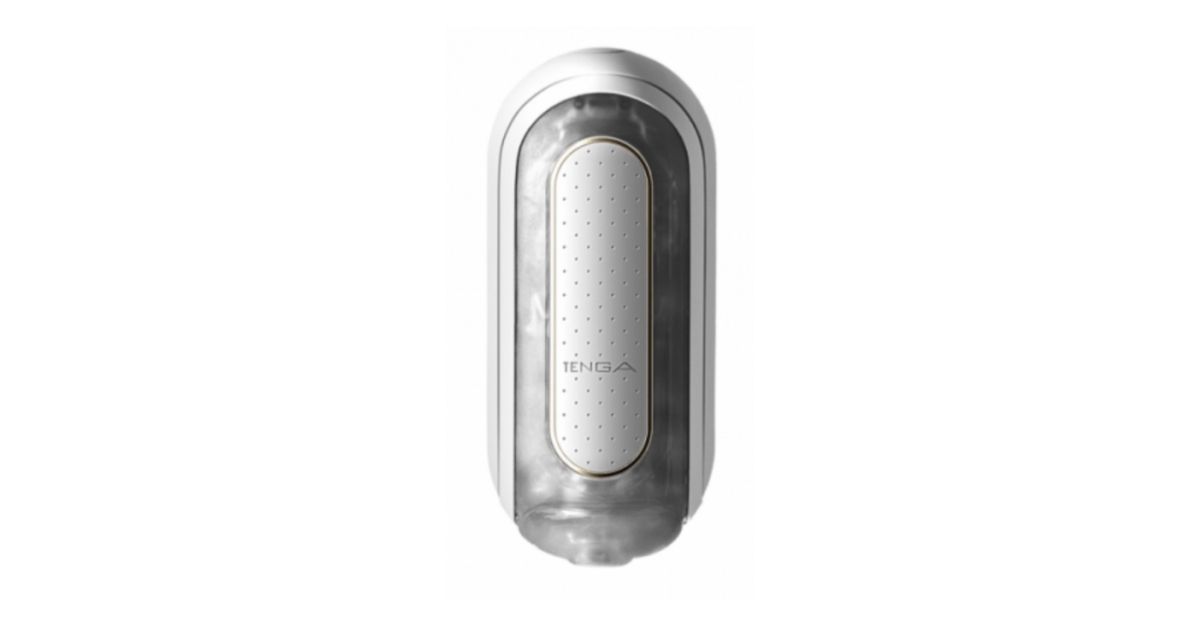 Love Love Notes is an online sex toy store in Singapore that sells a variety of charming and practical adult toys from all over the world.  You can find the latest love toy collections such as vibrators and soft bondage accessories and other intimate goods like organic lubricant and sexy lingerie. They also have a wide range of male sex toys such as Tenga from Japan!
Furthermore, Love Love Notes is operated by a female-only team with the first and foremost mission to make all women happy. They call their sex toys as love toys as Love Love Notes believe that sexual pleasure is one of the happiest things in a woman's life - whether as a couple or a single person. They also understand the need to be discreet and house selected luxurious and beautiful products. 
Smile MakersFans of Fifty Shades of Grey will enjoy the pleasure products and accessories that have been featured in the record-breaking worldwide best-selling series. The official range of Fifty Shades of Grey has been developed in association with author E L James and offers as much intrigue and passion. Or take a look at the Tenga Flip Zero that gives rumbling vibrations from within the elastomer sleeve bringing a sensation from another world to your hands. This is made possible with yet another TENGA-engineered first: two "Vibrating Cores" housed inside the elastomer.
Banner image : Hedonist and Smile Makers