Ask us to name a beauty trend that's refusing to let up, and the Halal beauty industry would rank right on top. In fact, Muslim or not, if you are vegan and searching for natural, cruelty-free products, many Halal Beauty brands will tick more boxes for you than other mainstream ones.
But first what is Halal beauty? Halal beauty products are manufactured, produced and composed of ingredients that are permissible under Islam. In the simplest of terms, Halal beauty, skincare or cosmetics, are free from animal-derived ingredients (animal fats, placenta, etc) as well as contents that are harmful to health and have not been processed using instruments contaminated with impurities.
Ready to indulge? We've listed out the top halal beauty brands and products in Singapore, that are sure to leave you looking gorgeous - and in a good way!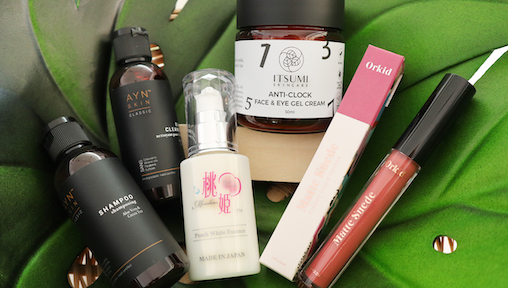 Looking for a one-stop beauty store shop that houses halal-certified, vegan and organic beauty brands? The Min List is an online marketplace that houses some of the best local and international clean beauty brands available in Singapore. Should you want to test the products in person, visit their flagship store in Bugis which gives you physical access to a long list of exclusive beauty products. 
We've also got a few favourites on here! Ayn Skin provides quality personal care products that are botanical, cruelty-free, Halal-certified and ethically derived without animal by-products or alcohol substances. Using natural ingredients such as aloe vera, coconut oil, olive oil and shea butter, Ayn Skin products are free from colourants, mineral oils, parabens and sulfates. Their travel-friendly Ayn Skin Jet Pack is a great one to snag! Filled with a range of travel essentials in a stylish cotton pouch containing shampoo, conditioner, body cleanser and body lotion - you'll be able to be kind to your skin and the environment too, as you jet around the world.
Momohime Skincare is another halal skincare line on The Min List that has us intrigued! Made in Japan and using peach extracts, sakura leaves extracts, hydrolyzed marine collagen, and hyaluronic acid NA, this Halal-certified brand is good for all skin types including sensitive skin. The Momohime Peach White Essence, is an award-winning signature beauty serum, that was developed with liquid crystallization technology to boost permeability of selected moisture-rich ingredients. In addition to the key ingredients, it comes infused with arbutin, vitamin C, and mandarin orange extracts for skin brightening and preventing dullness and spots of skin!
Itsumi Skincare's Founder, Pornsak Prajakwit had the opportunity to travel the world hosting the hit show – Food Source. Through this show, he was able to get first-hand knowledge of different kinds of plants and flowers and enhanced his faith in the benefits of natural ingredients. And hence, gave birth to this certified Halal skincare brand that is suitable for both men and women. By infusing the Anti-clock flower (Marvel-of-Peru) cells to enhance key nocturnal metabolism mechanisms, Itsumi products are designed to revive your complexion's radiance. ITSUMI products also serve to lighten your skin tone, detoxify and slow down cell oxidation for a younger look. They are also paraben, silicone, SLS and alcohol-free. 
Another one to watch out for, Orkid Cosmetics, is a global trendsetting Halal cosmetic brand for the cool kids and conscious women. Their range of popular Matte Liquid Lipsticks come in 14 shades ranging from nudes, pinks, orange-reds and purples. Besides being Halal-certified by JAKIM Malaysia, Orkid Cosmetics are also a vegan and cruelty-free cosmetic company. With an inherent belief that everyone should be able to afford high quality and safe beauty products without burning a hole in their wallets - Orkid Cosmetics are a must-have for your shelfies!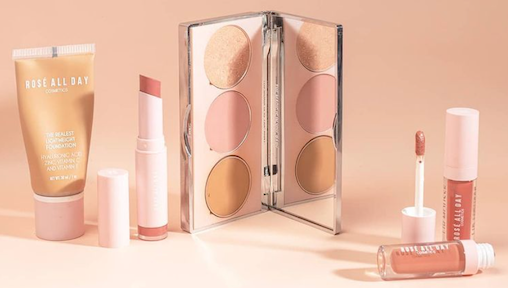 Indonesian and Halal beauty brand Rosé All Day has recently launched on BEAUBIT, a content-first, e-commerce platform that uncovers the best of Asian beauty. 
Founded by three women, Rosé All Day is an Indonesian beauty brand that creates beauty products that are the perfect essentials for an everyday "no-makeup" makeup look. Formulated without parabens, cruelty-free and Halal-certified, the brand's products keep the focus on enhancing one's natural beauty without concealing it. 
The line includes both makeup and skincare products, with star products like the Don't Forget Sunscreen, which is a non-comedogenic SPF50 sunscreen that contains hydrating and soothing ingredients chamomile and apple extracts to nourish the skin. Another bestseller is the Lip Gloss Pill, a non-sticky, subtle lip gloss infused with Vitamin E, sun protection and ester oil. Other beauty essentials include The Realest Lightweight Compact Powder, the Eye Cheek You Pot blush and the Aloe-Ha Aloe Vera Gel moisturizer.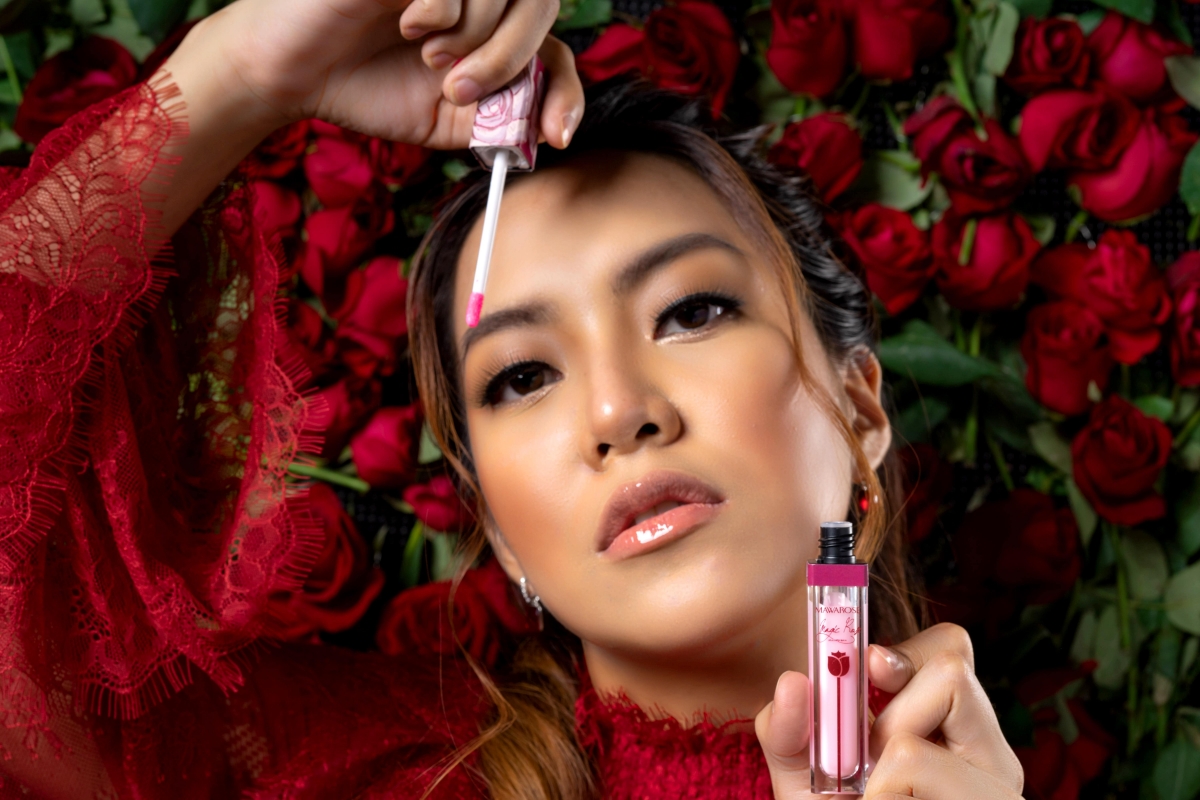 Hanisah Rujana was really curious to try the latest 2-in-1 Lip and Cheek Serum by Malaysian Actress Mawar Rashid when she saw it on her Instagram account. As it was not available in Singapore, Hanisah had to order multiple quantities of this 2-in-1 Lip and Cheek serum and pay a high shipping cost just to try it. Hanisah immediately fell in love with the Mawarose 2-in-1 Lip and Cheek Serum as it worked like magic, was convenient to use and affordable.
On days when she was busy and had no time to put on makeup, Hanisah would use her Mawarose Serum on her lips and cheeks so as to not look so pale.
Made with Bulgaria Rose Damascus Essence that is anti-bacterial and hydrating, Mawarose 2-in-1 Lip and Cheek Serum contains Sulfora White which is high in antioxidants and Vitamin C, and glycolic acid that's a great exfoliant to remove dead skin cells and stimulate cell renewal.
We tried this Mawarose 2-in-1 Lip and Cheek Serum that worked in minutes! Our lips was visibly more pink after applying the Mawarose serum within minutes and it did not tingle. Our lips had a natural shade of pink which is perfect for working from home or for running errands. We also loved how our lips smelt of Damascus Rose which was fragrant but not too overpowering.
Hanisah donates her sales proceeds to various charities to make a difference. You can place your order to try Mawarose 2-in-1 Lip and Cheek Serum (SGD$19 without postage) from Mawarrose.sg on Instagram.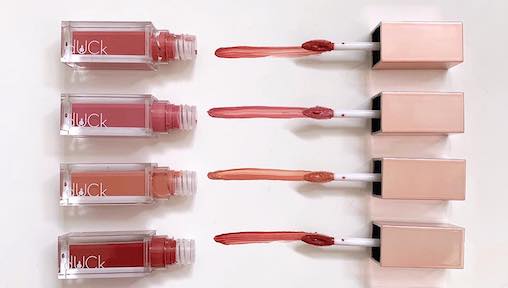 Surely you've heard of the popular dUCk scarves brand? After a super successful venture into scarved beauty, founder Vivy Yusof started dUCk cosmetics and her own line of exquisite lipsticks, eye palettes and more. The cherry on top? All products are 100% halal, cruelty-free and paraben-free!
Our favourites have to be their Halal-certified lipsticks and lip creams - perfect for those who enjoy neutral shades. The lip creams feature a creamy formula that gives a thick matte finish with just the right amount of colour. Enriched with Vitamin E, Jojoba and Olive Oil means they ensure you get smudge-proof coverage, without drying out the lips. 
What's more, dUCK Cosmetics are readily available at your nearest Sephora store. 
Try the coolest swatches for Halal beauty products, including those for the eyes, lips or face and take home one of these tiny luxe treasures, today.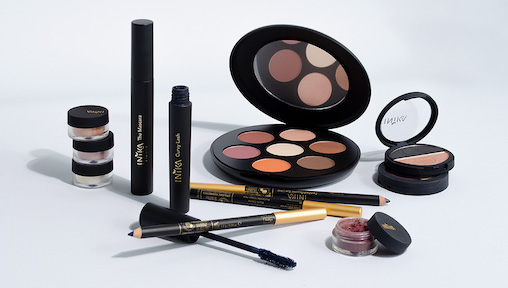 The products from this Aussie brand are vegan, cruelty-free and certified Halal and some more! Inika Organic Makeup and Skincare is free from phthalates and parabens, and is non-comedogenic, and hence good for your pores. Best known for their liquid and loose mineral foundations, organic concealers and vegan, Halal lipsticks, this is a good brand to turn to for nature-inspired, softer shades of makeup.
Should you prefer to indulge in Halal Skincare products, get started on their gentle cleansers, antioxidant moisturisers or resveratrol eye creams. Using antioxidants to fuel their skincare, Inika Organic comes with the added promise of being more than just a Halal brand. Natural beauty addicts - we'd keep this one on our radar if we were you!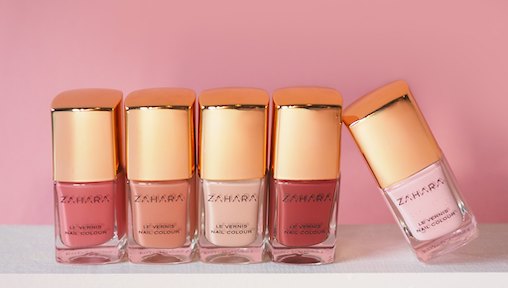 Google breathable nail paint and chances are you'll hit Zahara, a cruelty-free, Halal certified makeup brand in Singapore that houses a hugely popular nail polish range. The breathable Oxygen Nail Polish comes in fun colours and allows water and oxygen to pass through the nails. This means that nails stay hydrated and strong, and are guarded against chipping or breakage - and without resulting in nasty, yellow nails.
The non-toxic, Halal beauty formula is 10-free from common chemicals and is made in France. For those with little girls, know that Zahara nail paints are suitable and safe for all ages, so if there's a mommy-daughter date waiting to happen, we'd suggest grabbing a couple right away!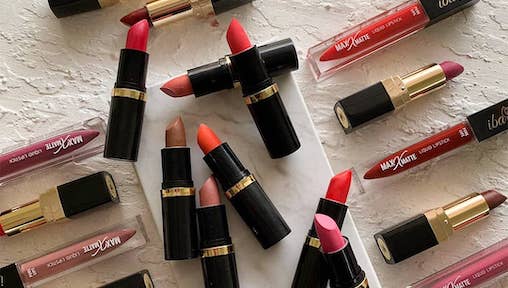 As India's first Halal-certified, vegan makeup brand, IBA is an eco-friendly brand that contains natural ingredients with no animal products.
With a wide variety of lipstick shades, hair products, fragrances, sulphate-free cleansers and Micellar Water under its umbrella, IBA is increasingly gaining popularity as an upcoming natural beauty brand - and not only one that's known to be Halal-certified.
The Halal skincare range by IBA is divided by benefit type, so whether you are looking for moisturizing, anti-ageing, skin lightening, or anti-acne properties, there's quite a choice on here. Kajal or Kohl wearers will be delighted to see they offer a vegan version that's dark, easy to apply and does the job pretty well!