Big night out? Chances are you've got acne or a pimple threatening to emerge just when you need your skin to be at its best! Not reserved just for our teenage years, the threat of acne and its accompanying scars continues well after graduation day. Luckily for us, there's professional help at hand! These acne treatments are meant for skin prone to breakouts and give you just the bump-reducing help you need.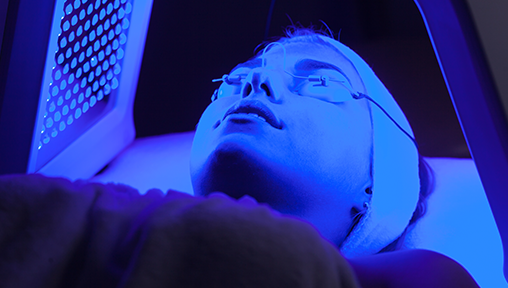 We've often raved about My Cozy Room's expertise when it comes to extraction and acne related treatments. This Anti-Acne LED Facial is no different!
When your sebaceous glands work overtime, they leave your skin with visible, enlarged pores. Oil along with dust and pollution leads to clogging and eventually acne. This is why My Cozy Room's Anti-Acne LED Facial works on the basic principle of regulating the skin's natural bacterial flora - removing unwanted shine and preventing excessive sebum production.
Using a premium range of products targeted for acne and clogged skin, the facial extracts impurities from congested pores and goes on to clarify your skin of  blemishes and pimples. LED Light Therapy plays an important role here. The bacteria that causes the redness and inflammation of acne(p.acnes), can be killed by exposing skin to different types of light, specifically blue LED light. The light in the Anti-Acne LED facial penetrates deep into the skin, stimulating acne-causing bacteria, making them work against each other and 'boom' - self-destruct. As action-packed as that sounds, the facial is completely painless and risk-free in comparison to generic laser treatments that may leave you with heat damage or photo-aging marks.
A great solution for those looking for effective clearing of stubborn acne and less visible blemishes, the Anti-Acne LED Facial Treatment at My Cozy Room will leave you with clarified skin. What's more - results can be seen in just 1 session!
Promotion: Enjoy 50% off My Cozy Room's Anti-Acne LED Facial Treatment for first-time customers residing in Singapore only (U.P. $388). Quote 'Vanilla Luxury' to receive a FREE Acne-Drying Lotion worth $69. (Valid for the first 20 customers only)
My Cozy Room. 56A Cairnhill Road (Opp Paragon Shopping Centre). Phone 6732 0030 Whatsapp: 8811 0030

 and 125 Devonshire Road (Opp 111 Somerset). Phone: 6753 0030 Whatsapp: 8811 0030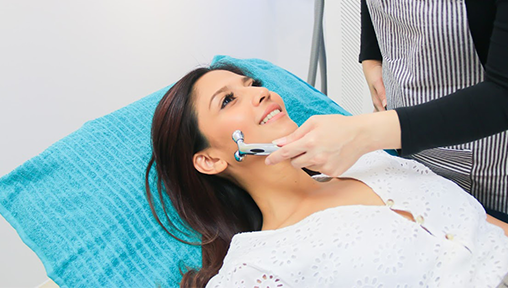 Looking for a power-packed facial that fights acne as well as wrinkles, fine lines and signs of ageing? WellaFacial™ incorporates the best-of-breed technology facial treatments at affordable monthly prices. Unlike typical facial treatments in Singapore which involve steaming the face, and manual extraction of blackheads, Wellaholic advocates the use of technology and scientifically proven methods to help customers with their anti-acne facial regime. 
The program incorporates the Elight Facial Collagen Boost that uses various technology treatments (RF, IPL, Red Light, Diamond Peel, REFA, Retinol) to help heat tissue and stimulate subdermal collagen production - thereby tightening skin, and refining it further. 
But that's not all - the WellaFacial™ packs quite a punch! Weekly treatments of Elight Facial Collagen Boost are complemented with weekly-alternating Microneedling and Radio Frequency V-Lift treatments. You will see a drastic improvement in the reduction of acne and fine lines. The facial is particularly good at resurfacing acne scars and spots while minimizing pores and clearing black and whiteheads. You can also look forward to lesser pigmentation and melasma!
With Wellaholic now expanding their locations to six outlets, with the latest outlet ready by Jan 2020 in the western region of Singapore, customers can purchase a package and choose to have their treatments done at any of their convenient outlets. Best of breed technology, that gives visible results over a course of treatments, the WellaFacial™ by Wellaholic makes for a wise investment for acne sufferers. The best part? It's really easy on the pocket too! 
Make an online appointment (book now and pay later) here, or call Wellaholic's hotline at 8181 1814 now.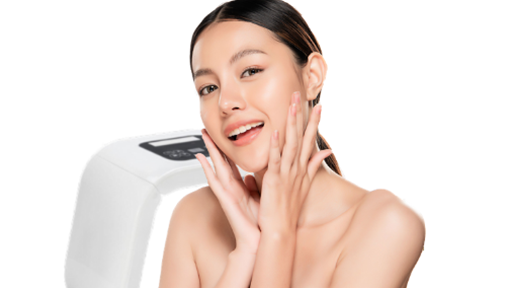 Award-winning La Purifier Facial is what all city dwellers need to wipe clogged pores clean. Especially recommended if you have oily or acne-prone skin, this deep cleansing facial thoroughly extracts impurities while keeping your skin balanced and leaving it protected against harsh daily elements such as UV exposure and environmental pollutants that can result in skin degeneration.
The La Purifier Facial now comes with Omega Light Therapy of four different light for various skin concerns; Blue Omega Light, in particular, helps to sterilize acne bacteria and inhibit sebaceous glands from secreting excess sebum. It is gentle and non-invasive with no downtime. Regular sessions of the La Purifier Facial will aid in the long-term prevention of blemishes, blackheads, acne and breakouts.
Book a 60-minute La Purifier Facial at SGD 178 to receive a complimentary session of Omega Light Therapy worth SGD 128 (*T&C apply).
La Source Spa, 15 Scotts Road, Thong Teck Building  #01-03/04 Singapore 228218. Call (+65) 6732 1318 or email Info@lasource.com.sg to make an appointment.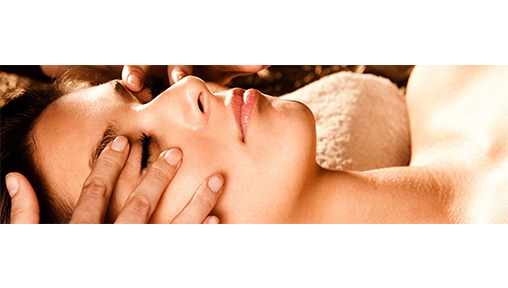 Known for their intuitive massages, the team at Healing Touch Spa do more than just body treatments. Their Purifying Peel Treatment removes dead skin cells and impurities without aggravating the skin aka, heaven for acne prone skin. The treatment works to promote fresh cell renewal, smoothen and impart a soft and velvety feel to the skin.
The use of effective hydrators-Sodium Hyaluronate, Laminaria Extract and Saccharide Isomerate helps to infuse skin with moisture and preserve the natural barrier function of the epidermis. Highly recommended for acne prone skin, breakouts, acne scar reduction and combination- oily skin. Results of this popular treatment include smoother texture, lightening of acne scars and overall improvement of skin condition.
Healing Touch Spa, Multiple locations. Book here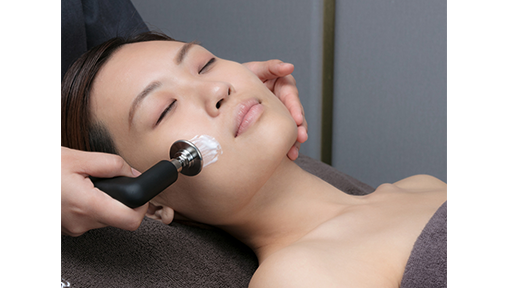 We love it when treatments are especially designed for specific skin troubles. The premium and award-winning Quintessential facial at Porcelain Skin was designed specially for acne and congested skin. Promising to refine pores, reduce sebum production and lighten acne scars, this particular anti-acne treatment comes with the added bonus of skin clarity and reduction of wrinkles.
Expect a double cleansing facial, a gentle extraction and exfoliation followed by a custom blended mask. Based on your skin condition, the aesthetician will then choose from a range of equipment - LED, High Frequency, Ultrasound or OxySpray.  Brightened, less visible scars and pores that appear smaller, the facial works to reduce sebum production and the consequent appearance of more acne.
Results you ask? You'll leave with a face that's glowing just after 1 treatment and will choose to come back for more - just the way an anti-acne program should work!
Porcelain Skin. Multiple Locations. Phone +65 6227 9692, Whatsapp +65 9721 1008