beauty
Top Hair Loss Solutions in Singapore for Men To Combat Balding, Thinning Hair, and Receding Hairlines
Published Date
: 22 Jun 2022 10:00

From hair replacement and transplant services to anti-hair loss treatments, here is a list of solutions to combat balding and thinning hair
It is estimated that 70% of men will experience male hair loss in their lifetime. Most of these men will suffer from androgenetic alopecia, also known as male pattern hair loss or male pattern baldness. The endogenous hormone DHT makes the active hair roots decay and produce less new hair. It's a common problem but is treatable.
If you're facing hair loss, thinning hair, receding hairlines or are finding bald spots on your scalp, there is a wide range of hair loss treatments and solutions in Singapore to suit your individual needs and budget.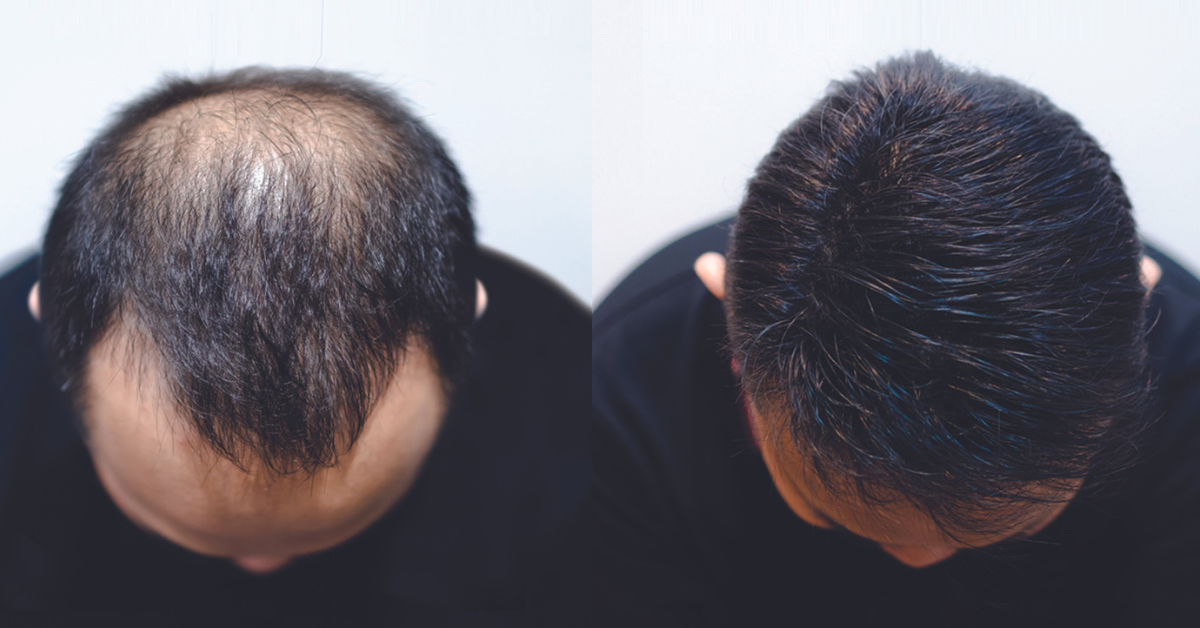 Looking for an instant solution to resolve male hair loss? Rehair Lab specialises in Hair Replacement Services to help clients who are experiencing balding or thinning hair. 
Rehair Lab provides a solution that would allow individuals struggling with hair loss to regain their hair in a fast, effective, easy to maintain, and most importantly, non-surgical manner. Their modern Hair Replacement System conceals bald spots with the combination of an invisible base, natural hair, and modern ventilation methods to the affected areas, which are then styled according to each individual's preferences.
This top hair loss treatment for men is painless, instant, and leaves behind a natural-looking hairline. You also have the freedom to style, cut and colour it just like natural hair! 
What's more, Rehair Lab's Hair Replacement System is breathable and believably natural looking. It provides a realistic density to the hair, as each of the hairpieces is made out of 100% human hair. With no limitation on your usual activities, the system allows you to exercise, swim, sleep and go about your daily habits as normal. 
The Hair Replacement System is also low maintenance and incredibly cost-effective compared to other hair loss solutions in the market. 
Want to find out more? Just contact Rehair Lab's Hair Replacement Specialists who can help you find the right solution. Whether it is by designing a toupee to match your style, lifestyle or hair colour, you can now step out in confidence, every single day! 
Rehair Lab. 140 Paya Lebar Road, #08-20, AZ @ Paya Lebar, Singapore 409015. Phone: (+65) 6993 0088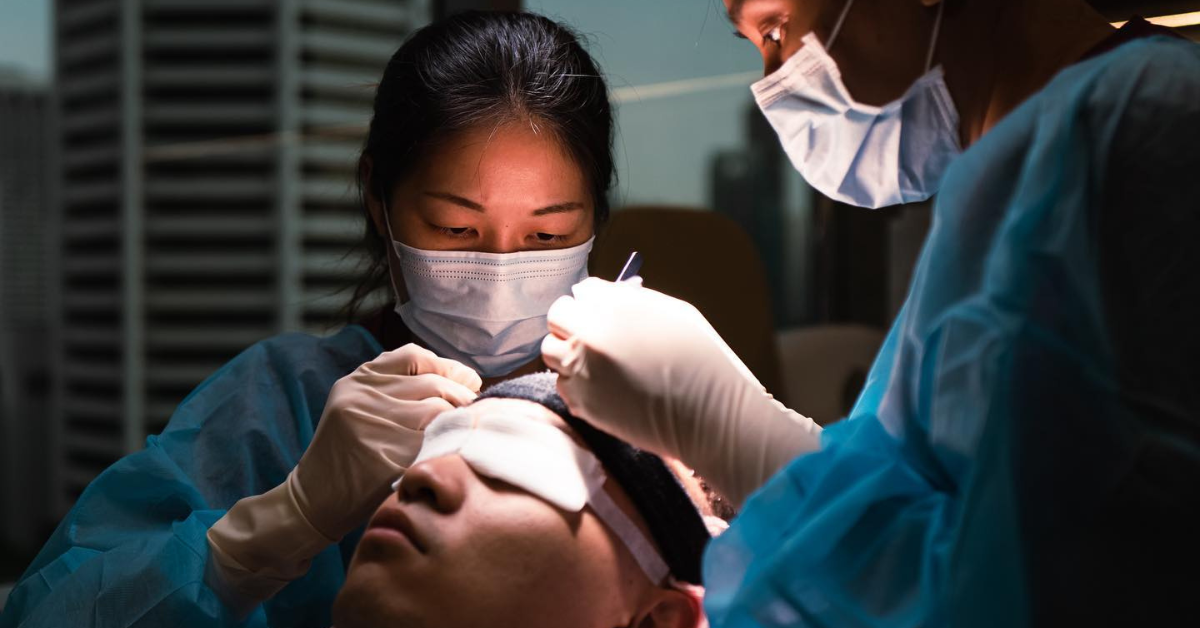 Androgenetic Alopecia, a genetic condition that damages susceptible hair follicles located on the front of the scalp, results in balding and a receding hairline. If you have androgenetic alopecia, the first sign you'll notice is that hair that was once thick and strong is now unable to grow long and thick.
The common strategy to combat such hair loss would be to block off the offensive hormone, DHT, using a US FDA-approved medication called finasteride, as well as the thickening up of the existing hairs just behind the hairline using medication or other non-surgical techniques. Studies have shown that most men will benefit from using finasteride alone, and that figure would be higher when combining multiple methods.
However, an already receded hairline will not grow back to its previous position with just medical therapy alone. The best approach to correcting the already receded hairline is to undergo hairline reconstruction via a reputable hair transplant clinic in Singapore. Hair transplantation done using the FUE method avoids the linear scar that will be visible after a FUT strip harvest procedure. FUE hair transplantation has been performed for decades with good, long-lasting results.
The road to recovery after a hair transplant might be long before you can see the growth and results but it is also a fulfilling one to go through the recovery stage because every day is a day closer to fuller hair.
If you don't have a lot of time to invest, the 45-min Miracle Stem Cell Solution at PHS Hairscience is clinically proven to help hair loss, ageing and greying hair. This revolutionary cell signalling approach re-awakens the natural ability of your own hair cells to support growth or melanin production.
Backed by research from Korean bio-scientists, trichologists and dermatologists, this hair treatment comes infused with 95% oxygen for deeper scalp infiltration. This non-invasive hair loss treatment with zero downtime, is free from harmful additives and results can be expected in under 2 months of the hair treatment.
PHS Hairscience. Multiple locations. Phone: (+65) 6692 0662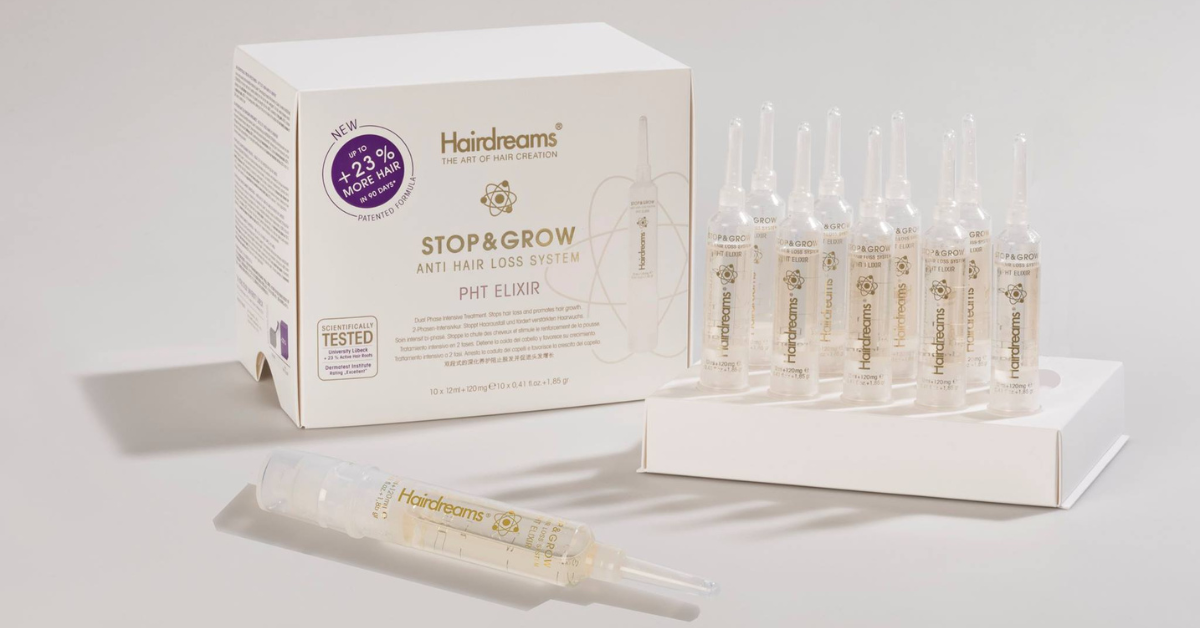 Leading Austrian luxury brand Hairdreams offers an anti-hair loss solution like no other! With up to 23% visibly thicker hair in 90 days, and promoted as 7 times more effective than the current best selling active ingredient, Stop&Grow Therapy is exactly what your thinning hair needs.
This anti-hair loss therapy for men (and women) was developed in collaboration with leading scientists, dermatologists and universities and its formula is based on the PHT-complex and an innovative 2-Phase System.
The first step or the Effect Phase stimulates the activity of the cell functions and wakes up dormant hair roots to help produce new and healthy hair. The following Booster Phase contains activating Taurin which enhances the effect even more.
After a short period of time, the results should look something like this: severe hair loss is lastingly reduced and hair volume visibly increased.
Hairdreams Couture Salon. 51 Cuppage Road, #01-09, Singapore 229469. Phone: (+65) 6653 5500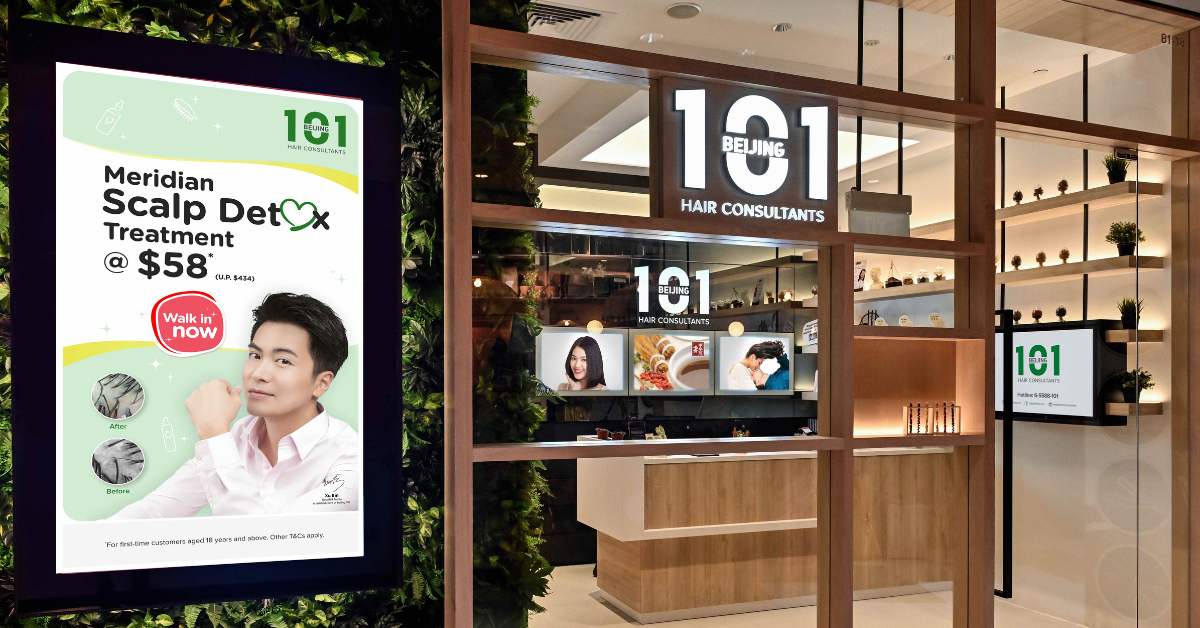 With more than 40 years of experience, Beijing 101 believes in the effectiveness of natural premium herbs to combat hair loss and thinning hair. Consult with their certified hair experts and TCM physicians to find a suitable solution for you, using their Hi-Technology machines.
The Beijing 101 Hair Gro Treatment promises a decline in hair loss, bald spots, thinning hair and other problems as well. The ingredients used include: ginseng which improves blood circulation; lingzhi (polypore fungus) which fights excessive hair loss; and he shou wu (roots of Polygonum multiflorum) to prevent greying of hair.
Starting off with a 1-on-1 consultation to know your scalp and hair condition, the treatment is followed by a hair and scalp analysis. Once the specific issues have been identified, the scalp is purified with a herbal hair treatment. This is followed by a relaxing signature scalp massage with a unique formulated scalp tonic. At the end of the session, you'll get to compare the before and after images to show visible results after just the first session.

Stimulate hair regrowth and tackle hair loss and thinning with Papilla Haircare's latest multi-stage hair repair programme, DNA Activator, using Papilla's proprietary Double i-i protocol. 
How does it work? Featuring the scientifically proven Korean method of combining iontophoresis with ionisation, the Double i-i protocol boosts the natural hair growth cycle and rejuvenates the scalp for healthier hair.
With DNA Activator, healthy growth cells are delivered into the scalp through iontophoresis to activate dormant and weakened (dermal) hair papilla to regulate the hair growth and pigmentation process, producing longer, thicker hair over time. Hair growth is further stimulated through the process of ionisation, effectively balancing out the pH balance of the scalp to improve the condition of the environment for healthier, better growth.
The whole treatment takes less than 60 minutes! This treatment is especially ideal for those who are afraid of needles, have low pain tolerance, suffer from mild to moderate hair loss, and prefer an effortless and painless solution for hair loss.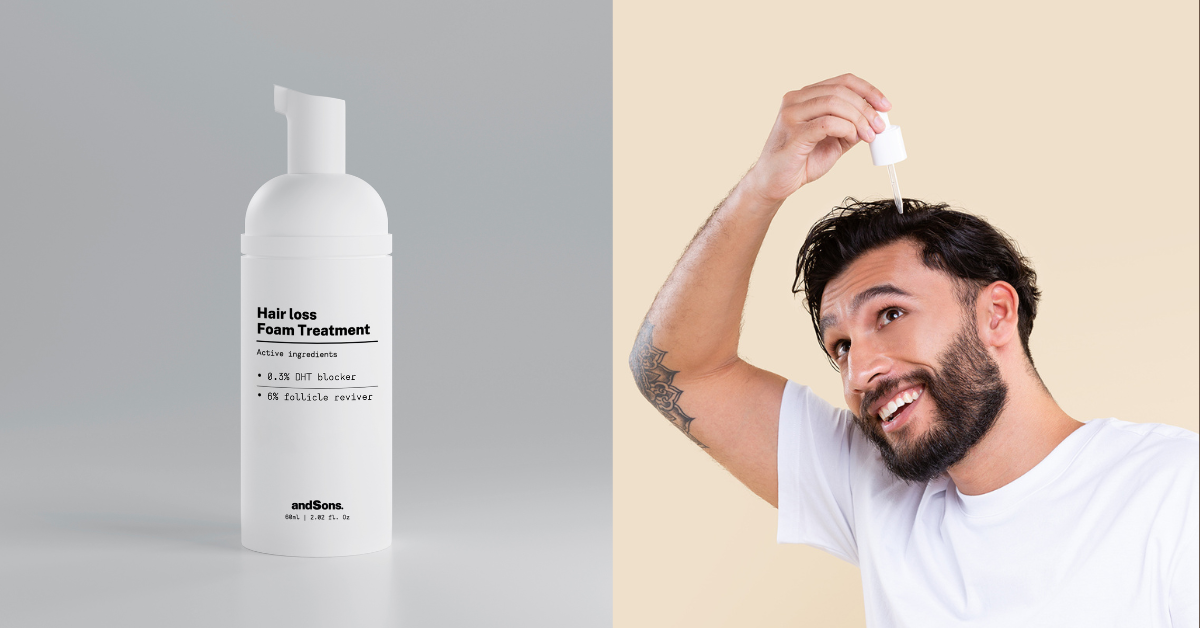 Male pattern baldness is treatable in most cases. However, it may take 3 to 6 months of continuous treatment to prevent hair loss and start hair regrowth. Speak to the doctors at andSons to find suitable hair loss treatment for you, tailored to your health and your needs.
Once you've spoken to a doctor about your health condition and discussed your treatment options, andSons will deliver the treatment plan to your doorstep within 4 hours! The process has been designed for privacy, free of charge.
andSons' new Hair Loss Foam Treatment (requires prescription) is their most powerful treatment to stimulate hair growth and prevent further hair loss. Formulated with two clinically-proven ingredients to reverse hair loss by reducing DHT and reviving follicles. This easy-to-use foam is great if you have a sensitive scalp, are thinning all over, or are not ready to treat hair loss with a pill.
andSons' FDA Approved Topical Solution medicine made with Minoxidil is clinically proven to prevent hair loss and promote hair regrowth by enhancing blood flow to your scalp. It sounds too good but it's true. One of the most used products for hair loss treatment, it helps with both preventing balding and promoting hair regrowth by enhancing blood flow to your scalp.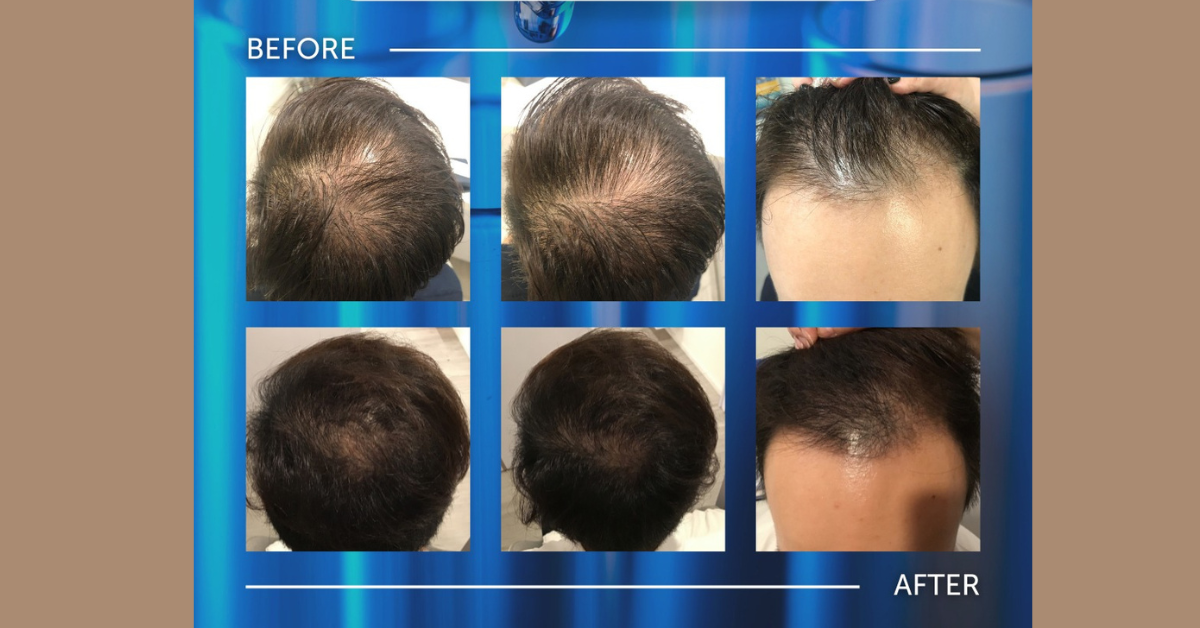 Svenson Hair's Follicells Growth Activator 55 promises a breakthrough hair loss management that is developed to fight hair loss at its core. The treatment is powered by the latest advanced hair science technology and uses a two-pronged approach: suppressing DHT formation by 50% in hair follicle cells to prevent further hair fall, and stimulating healthy stem cells for thicker, denser hair growth.
The hair loss process starts when hair stem cells lack much needed nutrients. After rigorous laboratory tests and scientific research, the Follicells Growth Activator 55 was formulated with 55 amino acids to naturally increase hair cell protection and speed up the repair process for healthier hair. Amino acids act as a building block of hair protein, as well as increase scalp microcirculation for greater keratin production in hair.
The result? Increase in hair stem cells by 70%! While most hair loss treatments suggest results you can look forward to, Svenson Hair has a guaranteed programme that delivers clinically proven results. 12 weeks after your first treatment, you'll achieve hair that is denser and thicker.