For those living in Singapore, these entertainers are familiar faces. They are household names, they have tickled our funny bone, and are still rocking the local stand-up scene.
This National Day, we asked these comedians what makes them so Singaporean. Let's see what they had to say.
Hossan Leong, Chevalier de L'ordre des Arts et des Lettres (The Order of Arts and Letters), is one of Singapore's most loved and recognised entertainers. A multi-talented performer, Hossan can be seen singing, dancing, acting, playing the piano, and doing stand- up comedy.
Hossan first rose to prominence following his appearances in major stage productions like Off Centre and Forbidden City: Portrait of an Empress. But it was his knack for comedy that won the hearts of the public. Today, Hossan continues to delight audiences, whether starring in his yearly stage production The Hossan Leong Show, or through his extensive creative involvement with local theatre productions.
Vanilla Luxury: What makes you so Singaporean?
Hossan Leong: I am so Singaporean because I grew up in a period when Singapore was still trying to find her identity, her soul. And so i was determined to be Singaporean yet with a very global outlook, so my views and opinions are open and wide, not limiting to just being 'local' - which can be very detrimental to society and oneself. Being Singaporean is being a patriot which is not party-centric, but country-oriented.
You can catch Hossan in action at the new production from Sing'Theatre, "Souvenir: A true story based on the life of Florence Foster Jenkins" from 19 to 29 September at KC Arts Centre – Home of SRT. Hossan will play the character of pianist Cosmé McMoon as he recounts the real-life musical career of one of History's most unforgettable opera stars.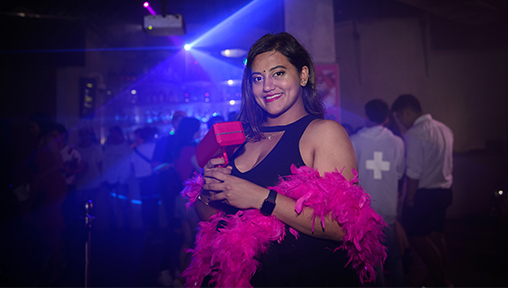 Better known as Preetipls and one of Singapore's most popular social media influencers, Preeti has made many viral videos in the realm of comedy. Her parodies have covered many topics including casual racism and marriage proposals. Pay special attention to the Chinese subtitles in her videos which in themselves are a subtle commentary on the various issues. Preeti found overnight fame in 2016 as she sashayed down Orchard Road in a dress made of garbage bags to mock another influencer who who tried to lay fashion police.
Preeti's relatable humour and crazy acts have made her a local social media celebrity. Most recently, she was seen with Kumar, Rishi Budhrani, Fakkah Fuzz, Irene Ang, and Sharul Channa performing at Happy Ever After.
Vanilla Luxury: What makes you so Singaporean?
Preeti Nair: Hmm... Considering I don't queue for Hello Kittys or new iPhones, I must say what makes me Singaporean is my ability to code switch. Sometimes in the back of my mind I'm thinking, "Damn girl, that's not bad at all." Especially when I'm at home, with close friends, the coffee shop or when I'm on air on 987fm. When I say code switch I don't just mean language swaps, but it's combined with a good mix of English, Mandarin, Tamil, and Malay whenever it's necessary and sometimes it gets you a discount at the store
Watch Preeti's funny videos on YouTube and listen to her live on 987fm as a part-time deejay hosting the Hot 20 Countdown on weeknights 8pm to midnight.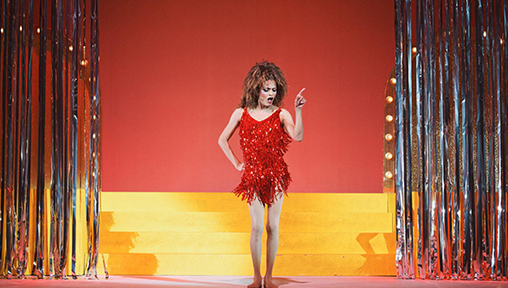 A veteran in Singapore's comedy scene, there's hardly anyone on this island that doesn't know of Kumar and his risqué jokes. In fact, because of the provocative nature of his shows, Kumar's performances were subjected to scrutiny and monitoring by the police. Once a year, he had to perform his entire show for an audience of police officers before he was allowed to put it up for the public.
In 1991, Kumar landed a gig at the now defunct Laughs Comedy Club in Tanglin Shopping Centre playing the role of an Indian drag queen. It was then when he realized comedy was his calling. His cross-dressing which came about as a comic device and a gimmick eventually became his trademark as he came to be Singapore's most well-known drag queen with his caustic wit and biting observations about life in Singapore, particularly about politics, race, and sex.
Vanilla Luxury: What makes you so Singaporean?
Kumar: I know the Singapore pledge in 3 languages.
In 2006, Kumar joined Ra Ra Productions Pte Ltd and it has grown to be a huge success with many local and foreign celebrities, comedians, actors, TV hosts, entertainers and talents joining the big family. Check out their Facebook page to find out more about their upcoming shows.