Are you after brightened, radiant skin? One of the most common skincare woes, a dull and dark spot-ridden complexion can be quite the mood dampener! And while we battle external factors on a regular basis when it comes to our skin - stress, sun exposure, pollution, hormones, etc, there's still plenty we can do about it. Enter brightening skincare that promises to take care of pigmentation, lighten sun damage and give you an even skin tone! From scientifically advanced skincare to state of the art delivery system, these top skin brightening products are sure to leave you with a radiant glow.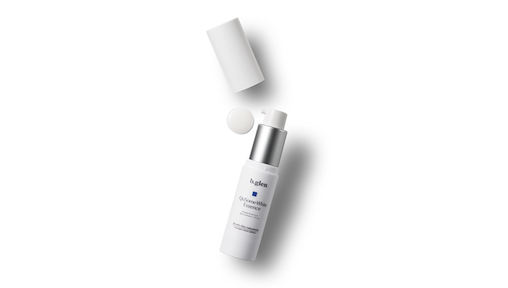 Fans of Japanese skincare should try b.glen, a luxury, 100% made in Japan, skincare brand that uses penetration technology to achieve radiant complexions. 
Their star product, the QuSome White Essence, is a scientifically advanced brightening essence that leads the skin to a fully luminous and flawless state. b.glen Singapore's number 1 bestseller, this customer's favourite brightening essence, helps to prevent any future dark spots from forming and current ones from growing darker. Using Advanced QuSome® Arbutin, which has been encapsulated with original b.glen technology to give an optimum "penetration effect", it will leave your skin feeling flawless, vibrant and bright! 
Dark spots and pigmentation troubles? The b.glen QuSome White Essence works on treating dark spots, liver spots, blemishes and freckles - you will begin to see a change in 45-60 days of use. You will also notice that the QuSome White Essence is nourishing to the skin on application and takes care of dullness and dehydrated skin. Result? A spotless complexion that radiates! 
Psst...if you are looking for a dedicated brightening skincare set that can deliver on a glowing complexion consistently, give the b.glen Luminous Glass Skin Set a try. What's more, if you like what you use, there's even a subscription available at a discount!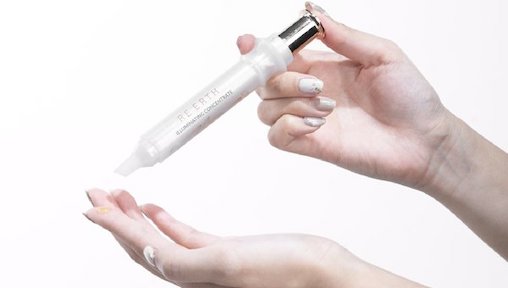 RE:ERTH has developed a breakthrough skincare solution that effectively tackles the root of pigmentation. RE:ERTH Illuminating Concentrate contains botanical ingredients backed by groundbreaking science.
Key ingredients such as Monkey Jack Heartwood Extract & Oxyresveratrol brightens and evens out skin,  Patented Japanese Spring Turmeric Leaf Extract inhibits melanin activity by 88%, causing a brightening effect and Cherry Blossom Flower Extract promotes collagen formation and regenerates the skin.
This serum is easily absorbed into the skin and targets the root of stubborn discolouration to unveil brighter, more luminous skin. The unique cylindrical pump is air-tight and is designed to give you the perfect amount of serum to fade and impede stubborn dark spots and pigmented areas of the face. A patented, state-of-the-art delivery system – Lipodisq® – has been incorporated to safely and efficiently deliver the potent skincare actives. Use this serum twice a day consecutively for 4 weeks for best results.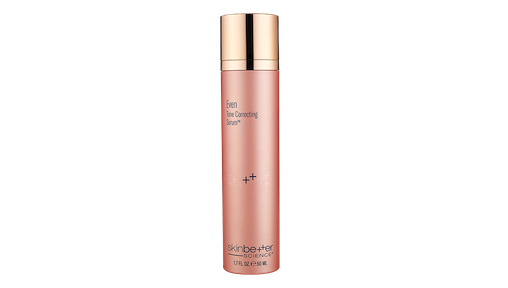 You need a doctor's prescription in person or online to get access to Skinbetter Science® products - that's how clinically effective they are! Now available in Singapore to help our skin fight and defend itself from intrinsic ageing and the ravages of long-term ultraviolet (UV) exposure,(which accounts for 90 per cent of the visible signs of ageing), dermatological brand Skinbetter Science have developed some of the most revolutionary, award-winning topical systems.
Their Even Tone Correcting SerumTM features a patented, multi-action formula named the b.r.y.t. Complex. This innovative, non-hydroquinone, lightweight system employs a unique balance of ingredients to improve skin vitality, as well as reverse melanin production while preventing yellowing of the skin.
This multi-action serum improves the appearance of brown patches, sun spots, pigmentation and discolouration. Recommended for evening use, this brightening skincare product contains alpha arbutin, vitamin C and potent fruit extracts to effectively fight hyperpigmentation and even out complexion.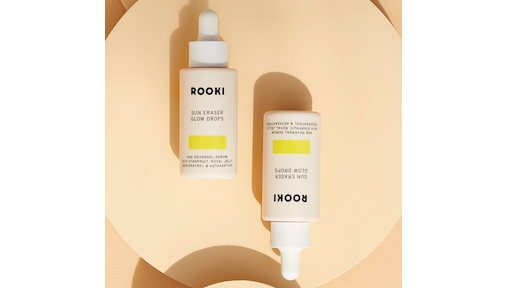 Local favourites Rooki Beauty have launched 3 new serums this year! A quest to create something that could address lifestyle factors that have the greatest impact on our skins - these new serums target plenty including sun-induced ageing! 
The Sun Eraser Glow Drops is a revolutionary age reversal serum formulated with a remarkable cocktail of complexion brighteners, next-generation peptides, structural proteins, melanin-inhibiting Astaxanthin and Resveratrol. It also contains a novel, non-irritating form of Vitamin C that erases the effects of sun damage to reveal a fresher, younger and more even-toned glow. Soft and supple skin, that dewy and glowing to look at - we love!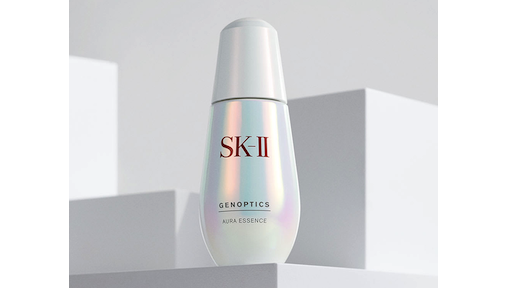 What's a skin brightening listing without a mention of PITERA™ on it! Unveil your skin's aura from within with SK-II's best selling Brightening GenOptics Aura Essence. Packed with brightening ingredients, this lightweight essence absorbs quickly to improve dullness and reduce sun spots and pigmentation to reveal clear, radiant skin.
Re-coded with PITERA™ (aka magic!), GenOptics Aura Complex prevents formation of hidden and visible spots in the skin to reveal its hidden glow. Easy to use with a hygienic, specially designed auto-fill dropper - regular use of just one drop can take your skin to brightening delirium!