If you've been scouring the island for skincare that brings back the elusive glow of youth and a healthy complexion, brightening products are probably on your mind. Some say that effective ingredients can help brighten the skin, whilst others emphasize the importance of layering with a holistic kit to achieve a luminous complexion.
b.glen a luxury, 100% made in Japan, skincare brand draws inspiration from the ancient Japanese ritual of layering or SAHŌ to develop its products. For Japanese women, looking after their skin is an art form that involves at least ten steps to achieve a radiant complexion and eliminate imperfections.
Taking the complication out of layering, b.glen has developed a simple but targeted five-step skincare protocol that is easy to adapt into our modern, busy lives. The Brightening Care Series consists of 5 simple steps using 5 products that deliver only necessary, highly advanced ingredients, to a pinpointed location using penetration technology.   
We recently got our team to try out the b.glen Luminous Glass Skin Set and see if using multiple products together can really give that brightening glow. Here's a look at how we found them, and a step-by-step guide on what these targeted skincare products can help you with: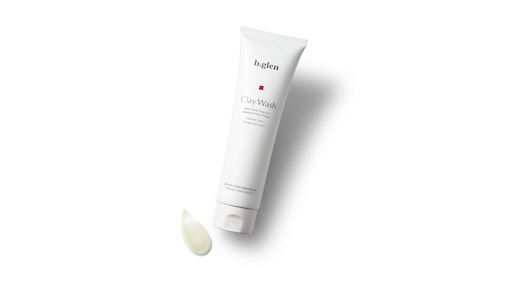 Step 1 - Cleanse
The first step in the b.glen Luminous Glass Skin Set is its Clay Wash- an award-winning cleanser that contains Montmorillonite clay. Montmorillonite clay acts like a natural magnet to remove dirt, dead skin cells and oxidized excess sebum without stripping off your natural oils  and moisture. When combined with key ingredients such as hyaluronic acid and squalene, the result is a multitasking and versatile facial cleanser that delivers on cleaner, refreshed skin. The b.glen Clay Wash also helps to improve acne breakouts and is suitable for a wide range of skin types - oil, sensitive or dry!
How I found it: A clay wash - you're probably thinking what I did; those can be quite drying! Much to my surprise the product was silky smooth to apply and washed off my sensitive skin without too much effort. There was absolutely no residual dryness or tightness, post wash. Freshly cleansed, and soft, my skin was left prepped to absorb whatever was coming next.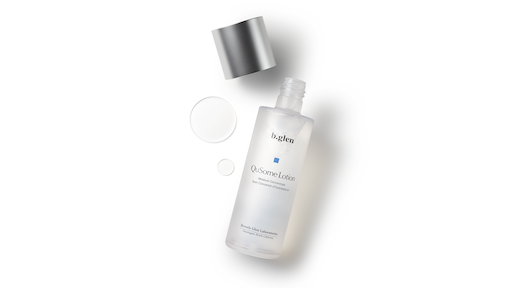 Step 2 - Condition
The next step on the b.glen brightening protocol uses QuSome Lotion, a clinically proven product with the ability to moisturize up to 17 hours a day. Containing Salicornia Herbacea extract that is composed of rich minerals and moisturizing ingredients to help build a healthy barrier function, this lotion helps to hydrate freshly cleansed skin and prime it for the next product. The lotion uses "Charged Qusome®" technology that latches onto the next beauty ingredient you apply and penetrates it deep into your skin.
How I found it: Toners are essential components of a skincare regime but can feel quite cumbersome. I often don't have the time for a toner to be absorbed properly before I head to the next step - also a reason why I skip it! The QuSome Lotion is surprisingly light and absorbs almost instantly. There's no other way of describing it - slather it on and the skin latches onto all the moisturizing goodness. And almost instantly at that!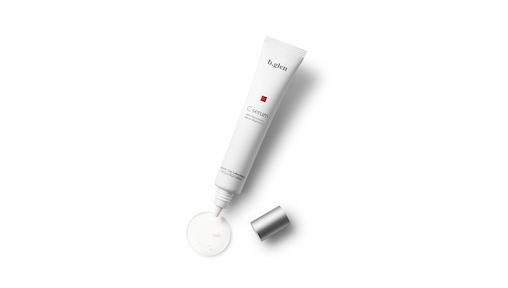 Step 3 - Revive
Vitamin C is a prerequisite for any brightening treatment and b.glen's C serum is one of their most popular products. This award-winning serum has sold over 1.3 million tubes around the world since its inception in 2010. Containing highly concentrated pure Vitamin C it promotes collagen production, prevents wrinkles and sagging, and suppresses sebum to prevent acne. While Vitamin C is known to be a very unstable ingredient, the QuSome® technology in the serum stabilizes pure Vitamin C and allows it to penetrate deep in the skin. 
How I found it: This product was my favourite in the range, mostly because of the warming sensation you get the moment it hits your face. It does feel oily in texture to start with but quickly absorbs when you use the right amount. I can also see myself using this serum outside of a set, merely because finding good quality Vitamin C products is tough and you can 'feel' b.glen's C serum working with the heat it produces.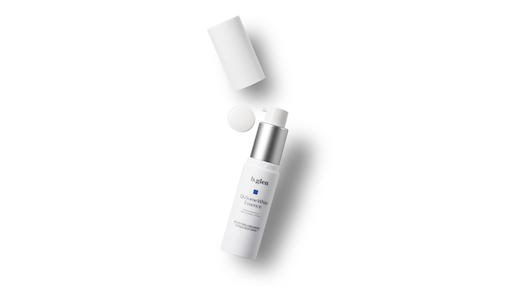 Step 4 - Rejuvenate and Brighten
b.glen's QuSome White Essence protects and reverses UV damage to deliver spotless skin - it is in fact their number 1, best seller in Singapore. The essence works to prevent any future dark spots from forming while hindering current spots from getting darker. It incorporates Advanced Q (ARB) or better known to us as Arbutin, which has been encapsulated to offer the optimum "penetration effect" that achieves flawless bare skin. Consistent use between 45- 60 days can also treat dark spots, liver spots, pigmentation and freckles! 
How I found it: With fair skin, applying a White Essence seems pointless at first but the science behind it justifies that all skin tones use it - for current or future dark spots. What surprised me most was the 'thicker than essence' consistency; not watery, but rather lusciously moisturising. Almost like a pre-hydrater to a moisturiser. In ten days, I haven't seen any dark spots fading just yet, but I would like to give it the due 2 months before deciding on that. The luxurious feel of the essence is motivation enough for me to use it diligently in my routine as it visually leaves my skin re-hydrated and ready for the next step.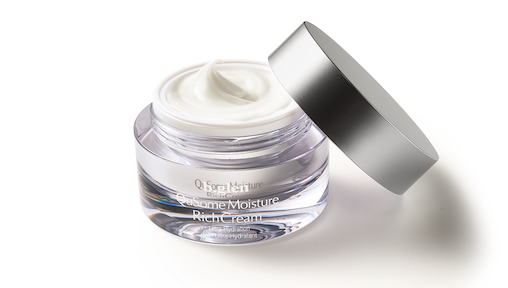 Step 5 - Protect
The last step in b.glen's Brightening Care regime is its QuSome Moisture Rich Cream, a superior and lush anti ageing cream developed for those with deep wrinkles and sagging skin. Containing anti ageing ingredients such as peptides, polyamines and formulated with QuSome®, the unique blend of ingredients soaks deep into the upper layer to deliver intense moisture. Rich in texture, it restores vitality to even the worse sagging skin resulting in firm skin with boosted elasticity. It also strengthens the barrier function to protect the skin from external irritation and dryness. 
How I found it: Moisturising is what I look forward to the most in my skincare routine and the QuSome Moisture Rich Cream did not change that. Rich and creamy like its name, the product goes on thick but spreads quite quickly - this may be down to the previous steps of preparing the skin for better absorption. There's a plumped, softness that my skin got after using the product - which I loved and looked forward to especially at night. Also, a little goes a long way - a few dabs of the product and you can easily cover your entire face, neck and décolletage.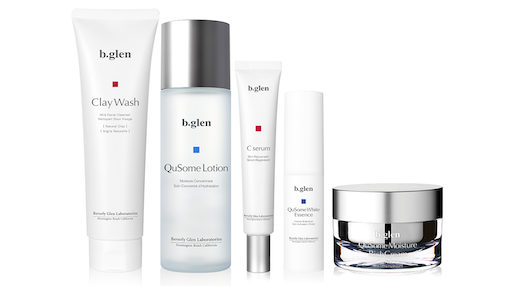 After using the Luminous Glass Skin Set for ten days, I feel consistent, dedicated and excited about my skin care routine. As for the luminous glow, I can definitely feel my skin clearing up with a brightened feel to it. It may be too early to see visible differences for now, but the consistency that the set has brought to my skincare routine is helping it immensely. 
Logically speaking, when you use targeted skincare religiously, it will work. What I didn't realise was that the use of an effective toner and essence can make a world of difference to how your skin absorbs the next essential product - serum or moisturiser. Cleaner, clearer and brighter skin also means that there'll be lesser makeup to sport and fewer blemishes to hide!
The Luminous Glass Skin Set is available on the b.glen website and retails for $373 with a 20% discount if you sign up for a subscription.