There are facials and then there are anti-ageing facials. Designed for treating ageing skin, anti-ageing facials are revved-up versions of regular treatments and use the latest technology to enhance collagen and elastin production, help with sagging, and improve the appearance of fine lines and wrinkles. These can come in the form of clinical treatments or manual facials, and typically include cleansing, exfoliation, face masks and effective skincare. 
Do you want to try an anti-ageing facial in Singapore? Read on to find the best anti-ageing treatments in Singapore that will leave you with radiant skin, right after!
If you are after a holistic approach to beauty and wellness in Singapore, La Source Spa should be on your list. Their luxury treatments and beauty services are all designed to balance both body and mind and to work harmoniously with each other. La Source offers a wide range of carefully curated services and treatments, each selected and designed for maximum efficacy and effectiveness. This includes some of the best anti-ageing facials in Singapore. 
Detox your skin for a healthier, more contoured complexion with La Source's new La Bojin facial. This facial uses special hand tools and techniques to work on meridian points on the face to open up blockages and improve lymphatic drainage. It helps increase blood circulation, restores a glow to dull skin and lifts the appearance of sagging skin for that coveted V-shaped face.
What results can you look forward to? Diminished dark eye circles, lightened pigmentation, a brighten complexion, sebum control, are amongst the many effects you'll see after the La Bojin Facial. Anti-ageing benefits include lifted skin, reduction in the appearance of wrinkles, and a balanced-out skin tone. If you've been suffering from insomnia, know that this anti-ageing facial also improve qi and blood circulation, thereby helping with insomnia, headaches and stimulates lymphatic drainage for a detox.
The treatment kicks off with a gentle double-cleanse, using customised steps and products while keeping your unique skin type into consideration. After the cleansing, your face is gently massaged with the Bojin using an essential oil blend, which not only triggers lymphatic drainage but also eliminates clogged pores—leaving your skin radiant, supple and evenly toned. Even better, it can also help shape and outline the jawline, leading to a more V-shaped and slimmer face.
La Source. The Shopping Gallery @ Hilton, #02-17/18. Singapore 238883. Phone ​​+(65) 6732 1318
Known for some of the best facials in Singapore, My Cozy Room also carries an extensive range of anti-ageing facials. Their Ultimate Anti-Aging Facial is a comprehensive process of skin scrubbing, extraction, facial massage, Stemcell and Hot Masks. This treatment reduces the appearance of fine lines, tightens the skin, makes it supple with nutrients and leaves you with an overall, youthful glow.
The process starts with the Signature Extraction of My Cozy Room, often titled the  "Best Extraction Facial Singapore". The key emphasis of this facial is the gentle and thorough Signature Extraction - the most crucial part of the facial. Coupled with ultrasonic Skin Scrubber, it helps to prep the skin and clear pores before anti-ageing products are infused. Next comes the anti-ageing facial massage, which sets you into relaxation mode. Boasting rejuvenating properties that enhance skin health, the customised massage is done via manual techniques to sculpt the face and stimulate facial muscles for firmer skin. 
This is followed by the Bio Cellulose EGF Stemcell Mask, a premium mask that is clinically tested and specially formulated to combat the early signs of ageing, wrinkles, crow's feet and fine lines. The therapist uses a thermal machine with electroporation alongside. Heat is applied to the face and it stimulates intensive penetration of the essence from the Bio Cellulose Stemcell mask.
The Volcanic Hot Mask (with the temperature of up to 40 degrees Celcius) is applied, on top of the Bio Cellulose EGF Stemcell Mask which gives your skin a sauna experience for better blood circulation. This is a double treatment mask step exclusively available at My Cozy Room. While the Volcanic Hot Mask hardens, it shapes the face, giving an instant firming and lifting effect. The EGF in the Bio Cellulose Stemcell mask helps to heal our skin, promoting DNA synthesis and cell proliferation. Expect younger, firmer and a more youthful-looking complexion after! 
Enjoy 50% off Ultimate Anti-Aging Facial (U.P. $388, 120 min) *Valid for first-time customers residing in Singapore. Quote Vanilla Luxury to receive complimentary BeKind Ultimate Anti-Aging cream (10ml) worth $68
My Cozy Room @ Cairnhill. 56A Cairnhill Road (5 min walk from Paragon Shopping Centre), Singapore 229667. 
My Cozy Room @ Devonshire. 125 Devonshire Road (Opp 111 Somerset), Singapore 239884.
For bookings, register your interest here or WhatsApp (+65) 8666 0030.
The Elight Facial Collagen Boost is a six-step technology facial backed by scientific research. This anti-ageing facial incorporates various technology treatments (RF, IPL, Diamond Peel microdermabrasion, LED Cell Regeneration, Retinol, REFA facial massage, etc.) treatments. It focuses on removing pimples, acne, and other forms of skin damage, while also boosting collagen production. 
The best part? Wellaholic's Elight Facial treatments are designed as an affordable unlimited monthly package (from $299 per month) with weekly visits to bring out the best consistent results in the form of flawless, younger-looking skin.
The Elight Facial emits intense pulses of non-coherent light over a range of wavelengths from 500nm to 1200nm, which helps to improve skin qualities. With that, the treatment is also able to reduce pimples and acne with its high energy waves.
That heats up the tissue and stimulates sub-dermal collagen production, tightening the skin, and reducing the appearance of fine lines and wrinkles.  Unlike typical facials which involve steaming the face, and manual extraction of blackheads, etc., Wellaholic advocates the use of technology and scientifically proven methods to help our customers with their anti-ageing regime.
6 powerful steps are included in the cutting-edge Elight Facial. RF & IPL: Helps improve skin texture, Elight for the Neck helps erase the signs of ageing from your neck, including skin pigmentation, brown spots, red blemishes, broken blood vessels and saggy skin and vertical wrinkles. Diamond Peel Microdermabrasionremoves excess oil, dirt, and dead cells on the surface of the skin to reveal younger, brighter skin. 
LED Cell Regeneration helps to regenerate skin cells, stimulates collagen proteins, reduces inflammation, fine lines and wrinkles, and improves blood circulation. Retinol Serum reduces fine lines and wrinkles and increases the production of collagen. And finally, a REFA Roller Massage gives a visible lifting effect. 
You can enjoy visible differences in your complexion in just four to eight weeks! That's exactly why Elight Facial is an effective age-busting treatment, rejuvenating your skin, reducing wrinkles and enhancing skin elasticity. Prices start from $229 per month for weekly Elight treatments at any Wellaholic outlets. 
Wellaholic, Multiple locations. Hotline (+65) 8181 1814
Prefer a clinical anti-ageing facial in Singapore instead? Healthsprings is a group of medical aesthetic clinics, medical clinics and a medical spa that started in 2000, and since then have been serving the needs of Singapore across their many branches in the city. 
They offer aesthetic treatments for the skin, body and hair including Lasers, Peels, Fillers, Botox as well as ground-breaking facial technologies.
The K-Glass Hydrogen Duo Facial is a combination of both the Hydra Facial plus hydrogen water rejuvenation and deep cleansing. With the use of this machine for the facial, you can deep cleanse, remove free radicals, rejuvenate skin cells and hydrate the skin - all in one session. 
The plasma ions sterilize the skin and also allows better absorption of serum into the skin. You can also combine this treatment with skin lasers, Fotona 4-D Laser, Botox or Skin Boosters. The additional deep cleansing and hydration of this hydrogen duo facial allows for good results when used in conjunction with other aesthetic tretaments. 
Any downtime you ask? This is a lunch-time procedure there is little to no downtime. However, the recommendation is that anyone with infected or peeling skin before the treatment should defer it for a later time. 
Healthsprings Aesthetics. 541 Orchard Road, Liat Towers, #10-01A, S238881
Email: [email protected], Phone: (+65) 6262 3660, (+65) 9088 8775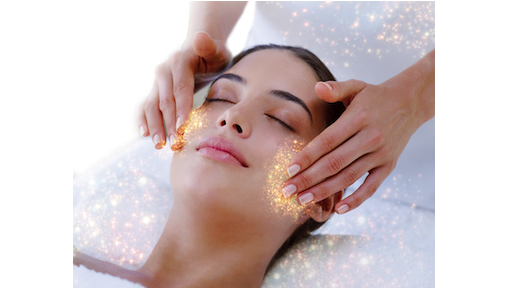 Shugar spa is a homegrown concept operated by a mother-daughter team of beauticians. Ms Jenny Ho dipped her hands first into the beauty and wellness industry when she started Classic Beauty Care at Orchard road. She then proceeded to expand her business into Shugar Prestige and Shugar Spa. Her daughter Lynn has extensive experience in the industry as a beauty trainer and eyebrow specialist.
Together, they run Shugar Spa which offers a wide range of facial treatments done by their facial therapists with 8-10 years of experience. The spa uses world-class brands like Payot, Dr Grandel and Christian Breton across a range of hand and machine-led facial treatments. 
The Thermolift facial at Shugar Spa is a completely non-invasive, non-surgery solution for firming the face, reducing wrinkles and brightening the face. Thermolift uses radiofrequency to heat up the skin surface to 40 degrees which regenerates fibroblasts to stimulate the production of collagen fibres.
You can also choose from their substantial facial menu that includes Whitening Gua Sha Lifting Facial, Lymphatic Detox Facial and advanced treatments like Hydro Peel, Carbon Blast and Oxygen Infuse. Want help booking the right treatment? Simply book an appointment with Shugar Spa and they'll recommend the facial most suitable for your skin type.
Shugar Spa, Waterway Point, 83 Punggol Central #01-35/36, Singapore 828761. Tel: (+65) 6385 7644