We've all been looking for that one facial that does it all! So, when news arrived that Healthsprings Aesthetics had introduced the K-Glass Hydrogen Facial to Singapore, we had to find out more. 
Today, we speak to Dr Soh, Founder and Director of Healthsprings Laser & Aesthetic Clinic about this facial and all things skin, 'maskne' included!
Vanilla Luxury: Tell us about Healthsprings Aesthetics?
Dr Soh: Healthsprings is a group of medical aesthetic clinics, medical clinics and a medical spa. We started in 2000, and since then have been serving the needs of Singapore across our branches in the city. We offer everything aesthetic for the skin, body and hair including Lasers, Peels, Fillers, Botox as well as other services.
Vanilla Luxury: What is the K-Glass Hydrogen Duo Facial and how is it different from a traditional Hydrafacial we all are used to?
Dr Soh: The K-Glass Hydrogen Duo Facial is a combination of both the Hydra Facial plus hydrogen water rejuvenation and deep cleansing. With the use of this machine for the facial, you can deep cleanse, remove free radicals, rejuvenate skin cells and hydrate the skin - in one session. 
The plasma ions sterilize the skin and also allows better absorption of serum into the skin.
The K-Glass Hydrogen Duo Facial is one of the routes to achieve clear and radiant skin in one session.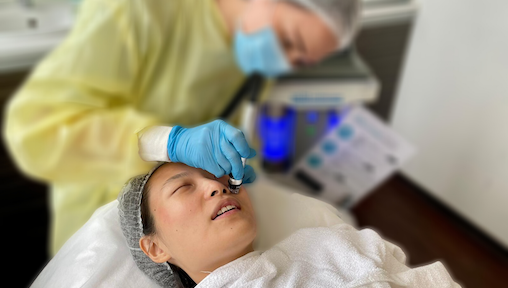 Vanilla Luxury: Can we do the K-Glass Hydrogen Duo Facial with other complementary aesthetic treatments?
Dr Soh: Absolutely! You can combine this treatment with skin lasers, Sciton BBL, Thermage, Ultherapy, Fotona 4-D Laser, Botox or Skin Boosters. Because of the additional deep cleansing and hydration of this hydrogen duo facial, the overall results are good when you use it as a combination with these other treatments. 
I have been successfully combining the K-Glass Duo Hydrogen treatment with skin lasers and BBL, especially for those who are suffering from maskne. Patients see clearer skin and a definite improvement when these are used in synergy together.
Vanilla Luxury: Is there any downtime? How often do we need to do this facial and what precautions must we take after?
Dr Soh: This is a lunch-time procedure where we do not expect any downtime. However, if a person's skin is infected or peeling before the treatment, we will advise them to reschedule their treatment to another day.
You can get the facial as regularly as once a month.
Post-treatment, you should continue to hydrate your skin with a light moisturizer and apply sunblock. Avoid using a face scrub, AHA or vitamin C serum for 3 days after the treatment.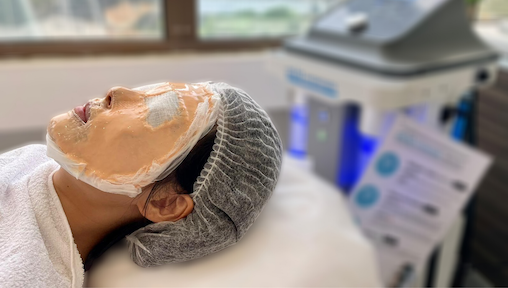 Vanilla Luxury: What is your best advise on managing maskne?
Dr Soh: Over the last several months, we have seen an increase in acne, eczema and skin allergies due to wearing of a face mask. The best solution is to consult a doctor early, as any outbreak or skin allergy can worsen if not treated in time.
As a general recommendation, I would say cleanse your skin well with a gentle cleanser and moisturise daily, especially over the masked area. Avoid makeup under the mask if possible, and use a soft, smooth mask to reduce friction between the material and your skin.
Find out more about the new K-Glass Hydrogen Duo Facial in the video below: 
Healthsprings Aesthetics. 541 Orchard Road, Liat Towers, #10-01A, S238881
Email: [email protected], Phone: (+65) 6262 3660, (+65) 9088 8775