Vanilla Luxury:  In your own words, tell us who Subhas is.
Subhas: My name is Subhas and I am a rapper from South East Asia. I was born and raised in Singapore but I am struggling with my identity because of the many problems in my country that I care about, but have not acted on.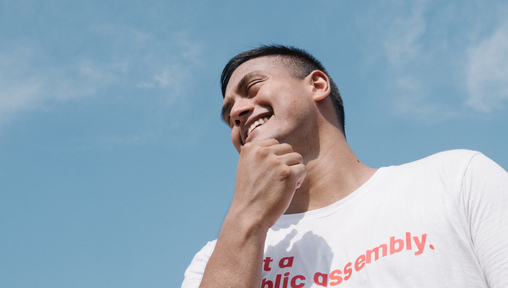 Photo Credit: Nic Shields
Vanilla Luxury: Why do you choose to be an independent artist? 
Subhas: I choose to stay independent because I don't need the state, big corporations or record deals to make music. I know my value as an artist beyond the numbers and my morals are not for sale. I use my music to do things that most signed artists could never do. There is an inherent incompatibility, at least with the opportunities available here in Singapore. That said if an opportunity comes up down the line, and I can do business with a label where our principles and artistic visions align - we can talk. It's all about creative control and ownership. For now, I have also chosen to stay independent to create space for younger artists to see a pathway where success doesn't have to look like grants, management contracts, and record deals at such an early stage in their careers. There is a lot of value in the process of building something you own, with people you can trust.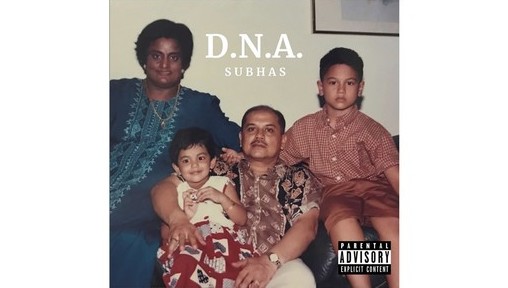 Vanilla Luxury: Share with us more about your music. What inspires you?
Subhas: Everyday life inspires me. We carry the spirit of our memories, our histories, the people who believe in us, those who care for and love us. They inspire me. Sometimes it's difficult even to put my name behind a song. Subhas is just a name, persona - it doesn't really matter. The message, the people I write about, the people who are part of the process of putting a song together -- they will always be the most important. It's incredibly humbling to be able to create something that you know will outlive you. My starting point is the sincerity within the storytelling. There is a duty within the process. 
Vanilla Luxury: Tell us more about your latest release "TRUSS".
Subhas: TRUSS is a track I did with my friend RVND. It was a fun process writing together and the music video was a trip too. RVND had this song in the tuck, and we just vibed with it. He played it, and we wrote most of it during that session. Shout out to Jake Low for directing the whole music video. You can't trust anybody these days, but RVND & Jake, I definitely truss.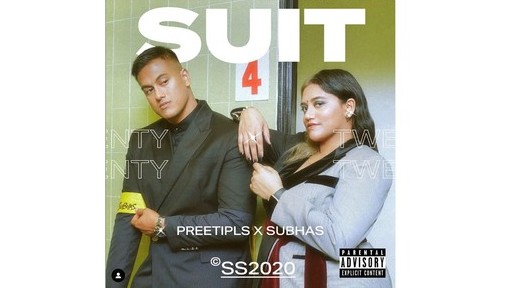 Vanilla Luxury: We don't have a lot of siblings collaborating with each other in Singapore. How is it like working with Preetipls?
Subhas: Preeti is my best friend. Working with her is the most natural thing in the world for me. We push each other creatively and we are each other's biggest critics. She's one of the most prolific artists in the game right now and though she has so many people who love her stuff, she is still underrated. That's how amazing she is. 
Preeti can also get into so many bags too - rap, comedy, video editing, presenting on shows, hosting events, she's a national treasure and must be protected at all cost. She's also one of the hardest workers I know. Her work speaks for itself. I'm so proud of her. 
There are few people in this life who are ride to die like Preeti is. She always holds it down. More importantly, though, is that we hold each other accountable and keep each other on that path towards being the best version of ourselves. We have seen a lot in this life, and have overcome many challenges thus far. Life still has a lot in store, and I wouldn't want to go through it with anyone else. 
Vanilla Luxury: We loved seeing your mom part of your "Murukku" video. How did her friends react to it? 
Subhas: People love my mom! It's incredible. I'm just so happy she has fun making cameos in our music videos, and my friends loved her in 'Murukku'. Especially since she was not only in the music video but also on the song itself. That was a legacy move, to be honest. One day my kids are gonna hear their Grandma on Murukku and on D.N.A. and hopefully a lot more work. I'm just happy to see her happy.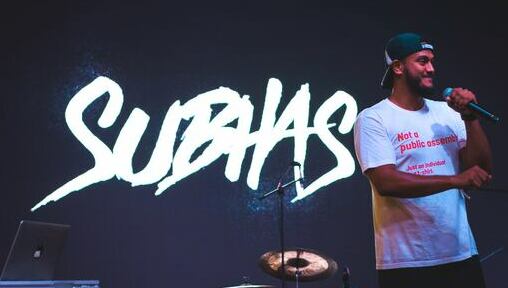 Vanilla Luxury:  What made you delete all your posts on your Instagram page?
Subhas: I wanted to reassert my control over my platforms and exert my autonomy in this social media attention economy. Everybody is trying to get your attention to sell you something on social media. A product you don't need, or an idea that only ends up distracting you away from knowing yourself and spending time on things that actually matter. Social media is not real life. The highlight reel of photos and videos does not have power over me hence I've decided to delete everything. 
Another important reason was that I didn't want to give my data to Facebook (which owns FB, IG, and WhatsApp) any longer. I decided to mess up their algorithms by limiting all my privacy settings, and not spending time on these apps. The more time you spend on these apps, the more data you feed their algorithms. It's about the right to privacy. This change was inspired mostly by the interviews and writings of Jaron Lanier. Besides, who knows who these apps might be feeding your data to.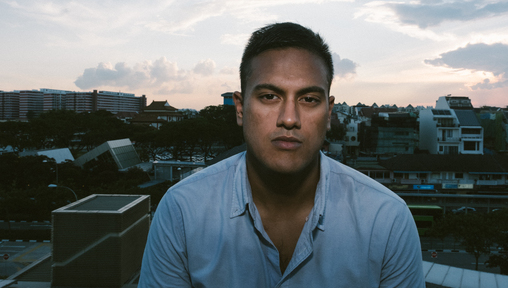 Photo Credit: Nic Shields
Vanilla Luxury: The change you would like to see in 2020?
Subhas: 2020 will probably be the year that Singaporeans head to the polls. I would like to see people here vote with their hearts. We need to ask ourselves the question of who is serving the most vulnerable? Who is really trying to move us towards a more just, equitable, a kinder society where everyone is free to flourish as they are? Who can we trust to put people over profits? As my friend Caleb Femi says, "Let compassion be the cornerstone of your voting decision". Every vote is a prayer and a demand for a better tomorrow.
If you wish to support our local artist Subhas with his music career, visit https://www.patreon.com/subhasmusic.