beauty
Stay at Home Beauty Regimen: Affordable Hair Treatments
Published Date
: 29 Apr 2020 11:16

Hair treatments using affordable hair care products from argan oil and hair masks to anti-dandruff and hair loss shampoos
Now that we can't go to the hair salons for hair treatments during this Circuit Breaker , here are some DIY hair treatments using affordable hair care products at home to treat various hair concerns. Dry hair, oily scalp, hair loss or split ends? We've got a solution for you.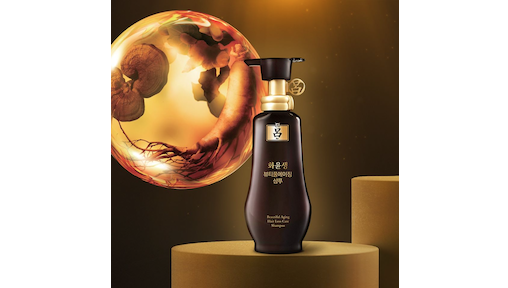 We tried and tested Ryo's Beautiful Aging Hair Loss Shampoo and felt that it most certainly lived up to its claims. This Hair Loss Shampoo consists of Ginseng Micellar Cleansing™ which deep cleanses your scalp while moisturising your scalp. 
Ginseng helps to strengthen your hair roots, Wilford Root helps to nourish your scalp, Lingzhi helps with scalp ageing care and Ginger helps with scalp stress relief. As a result of multiple washes, our scalp felt refreshed and our hair felt less limp and more voluminous. 
Ryo Beautiful Aging Hair Loss Shampoo does not contain sulfates, silicone and is a pH balanced Hair Loss Shampoo that is available at Guardian.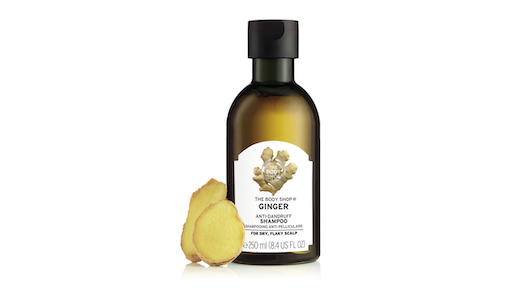 The Body Shop Ginger Anti-Dandruff Shampoo & Conditioner 
The Body Shop Ginger Anti-Dandruff Shampoo and Conditioner is suitable for anyone with dry, flaky scalp and weak hair. Ginger has been used in Chinese medicine and home remedies for stimulating the scalp for centuries.
We were recommended this shampoo by people from various walks of life and it truly is one of The Body Shop's best-sellers.
The Body Shop Ginger Anti-Dandruff Shampoo gently removes loose flakes and soothes your scalp. It is advised to pair the Anti-Dandruff Shampoo with its Conditioner that is suitable for sensitive scalp and helps rebalance your scalp.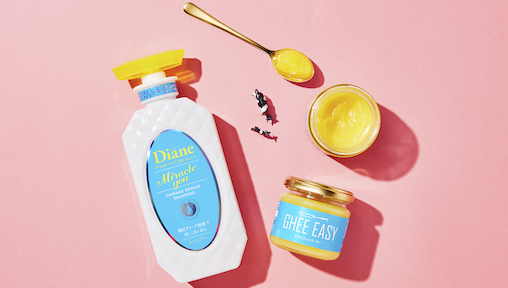 Oh, the consequences of colouring our hair. Usually, we end up with damaged dry hair and split ends. The Moist Diane Miracle You series has a triple repair formulation that not only maintains your colour treatment but also deeply conditions and nourishes your damaged hair.
Consisting of a shampoo, conditioner, hair mask and hair serum, the Moist Diane Miracle You series contains organic ghee oil that repairs and strengthens your hair from roots to tips. The Moist Diane Damage Repair Hair Mask hydrates permed or dyed hair, leaving it softer and shinier while the Moist Diane Hair Serum can be used to reduce frizz.
What's more? The floral fragrance of the Moist Diane shampoo reminds us of a blooming bouquet of fresh flowers with fruity accents of citrus fruits. So refreshing! Order from Watsons stores.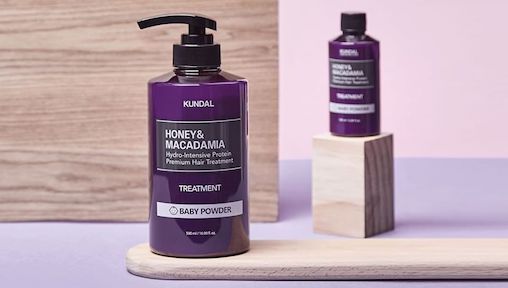 Guardian Singapore is the first to carry Kundal in SouthEast Asia and we are impressed by how affordable and effective Kundal's Honey & Macadamia Hydro-Intensive Protein Premium Hair Treatment is. We have been using it for just a week and our hair feels softer and silkier after each use. Containing LPP micro proteins, this hair treatment helps to hydrate and nourish damaged hair.
We tried the "Baby Powder" scented version which leaves our hair smelling great all day. You can choose to pair it with it's Balancing Shampoo to help maintain a pH balance. Priced at SGD10.50, you can order Kundal from Guardian online.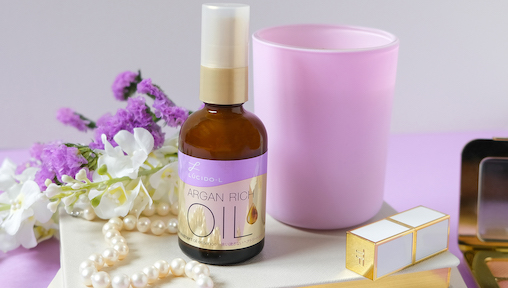 Aside from genetics, hair becomes increasingly dry and coarse as we age, just like our skin and bodies. The outer protective cuticles become less resilient, causing strands to lose elasticity and become more brittle. Argan oil comes in handy here as they perform excellently at both strengthening and repairing. The newest Lucido-L Argan Oil Series is a wide range of hair repair oils for specific hair types and concerns.
Ranging from Dull, Fine, Thick to Damaged and Coarse Unruly hair, handpick a combinative blend of nourishing hair oils and customise a special beauty kit to fit your particular hair needs. To top it off, Lucido-L's latest Argan Rich Oil Series offers salon-quality treatment with the same moisturising and repairing intensity as an average hair salon hair treatment at less than a quarter of the time.
Vanilla Luxury's Pro Tip: If you have frizzy or damaged hair, use the Argan Oil Essence to make your hair smooth and more manageable, thus making it easier to style. Order from Guardian or Watsons stores.