Smart homes are the future and we all agree to it in varied capacities. Those ready to embrace advance technology can start with smart speakers and smart watches then gradually progress to other smart devices for their smart homes such as robot vacuum cleaners. 
However, did you ever think about what is the most critical factor for a smart home? What will happen when each bulb in your house and every aircon is attached to a central control hub? The answer to these questions lies in having a robust network which is secure, stable and able to support the high number of smart home devices.
It all seems simple as we think we have routers at home and we can keep piling devices on it but that is not true in most cases. Especially given the current work-from-home situation, it is all the tougher. Hence we looked into this category and are recommending you the best WiFi router or WiFi mesh network that you can set-up in order to enable your smart home.
Though high priced smart devices are plenty, we made sure that we are looking for something for the modern nuclear family home both in terms of area and number of smart devices that might possibly need network support.
So here is our list from the smart devices that are readily available for you to put into your smart homes today.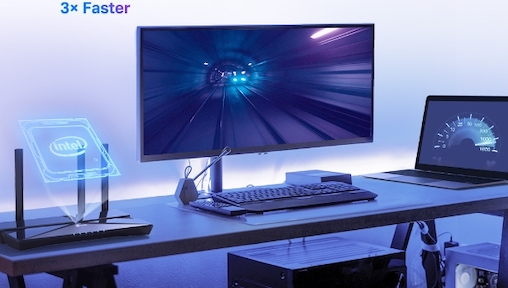 WiFi 6 or 802.11ax standard is knocking on our doors with iPhone11 and Samsung Galaxy 20 lineup of devices being compatible with this standard and so are the WiFi6 enabled routers. TPLink is by far the most easily available router and also the most heard name when it comes to setting up WiFi networks at home islandwide in Singapore. A couple of significant improvements in WiFi 6 made available with the TP-Link Archer AX50- AX3000 include a huge boost in speed and total capacity in terms of the number of smart devices that can be added and run smoothly on your network over the more conventional WiFi 5 or 802.11ac devices that you might have at home. 
The TP-Link Archer AX50-AX3000 touts to have 3 times faster speed, 4 times the capacity, and 75% lower latency on your home network. The speed can be expected to be as high as 2402 Mbps on 5 GHz band and 574 Mbps on 2.4 GHz band and the TP-Link Archer AX50- AX3000, built with OFDMA and MU-MIMO, can support up to 256 devices, almost sufficient for a small home office setup. 
The TP-Link Archer AX50-AX3000 Dual Band Gigabit WiFi 6 Router is powered by an Intel Home WiFi chipset, much needed to increase the routers processing power. To top this all up, TP-Link Archer AX50- AX3000 Dual Band Gigabit Wi-Fi 6 Router is compatible with Amazon Alexa. So you can think of controlling your router with voice commands that can cover all your devices for up to 2000 sq ft. as it focuses signal strength to your devices using Beamforming technology and 4 antennas.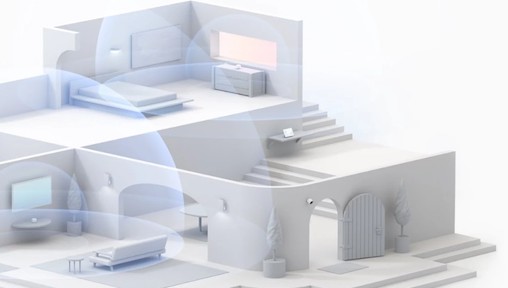 One of the pioneers in the field enabling home users set-up WiFi mesh networks at home is Google through its Google Nest WiFi. You have options to pick the standalone router or 2 units with one as a router that covers up to 2100 sq feet and the other satellite to set up the mesh network at home. The 3 unit kit can cover up to 300 sq meters or 3200 sq. ft. approximately.
A traditional single router has relatively limited coverage in a concrete house and it becomes spotty as you move further away. Extenders, which most of us might already be using, extend the range but compromise on the performance. In case of a Mesh Network one unit links to the modem, that unit becomes the main hub. The other units (called "nodes") will capture and rebroadcast the router's signal. The result is an efficient wireless network that provides a strong signal no matter where you are.
Google's Home app is quite efficient and allows everything from managing your network to parental controls straight from your Android or iOS devices. Each Nest WiFi point also doubles as a smart speaker with the Google Assistant so you can use voice commands to control or enjoy seamless music across the house.
The Google Nest WiFi runs on an 802.11s expandable mesh protocol but does not carry support for WiFi 6 for now.

Netgear is a reliable name when it comes to network equipment. Their WiFi 6 router series are some of the best designed smart devices.  The 160MHz channel of the Netgear Nighthawk AX4 AX3000 vastly improves network efficiency to deliver 4 times the performance as compared to previous WiFi 5 standards. This router also uses OFDMA to improve capacity and efficiency of your network, so more smart devices can connect without slowing down your WiFi. Orthogonal Frequency-Division Multiple Access (OFDMA) enables efficient data scheduling so that more transmissions can be sent at the same time, resulting in an impressive capacity increase in your network.
The Netgear Nighthawk AX4 AX3000 WiFi 6 Router has 5 Gigabit Ports which helps in connecting more wired devices for faster file transfer and uninterrupted connections. It also supports both Amazon Alexa and Google Assistant. A WiFi 6 router is a good way to be future proof by keeping pace with the latest devices as they get added to your home network.
So if you are aiming to have one of the latest large-screen televisions in your house to stream 8k content anytime soon. Do upgrade your network bandwidth and your router today.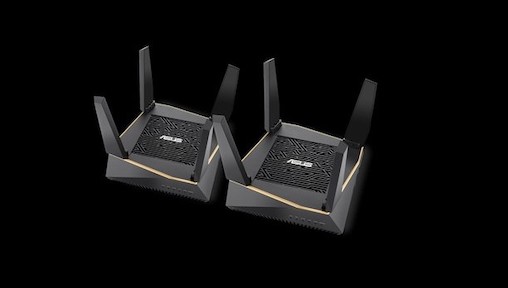 If you still want better than just a single WiFi 6 router in your house or a WiFi 5 Mesh system,  WiFi 6 Mesh systems are now out and available. The ASUS - AiMesh AX6100 WiFi System is one of the best WiFi 6 based mesh systems designed for multi-storeyed homes. Relatively it is a little bit more expensive for a 2 pack versus even the Google Next WiFi system but it is also the winner of Computex D&I awards for 2018 and Taiwan Excellence Winner for 2019.
In addition to all the advantages of the WiFi 6 system, the ASUS - AiMesh AX6100 WiFi System comes prepared with Commercial Grade network security for the family. It protects all the connected smart devices on the home network and provides advanced parental controls allowing you to monitor and manage the family's internet usage.
The transfer speed on this 2 pack system can reach as high as 4804 Mbps ensuring a 4k stream on almost every connected smart device or even enabling a completely wireless online gaming environment.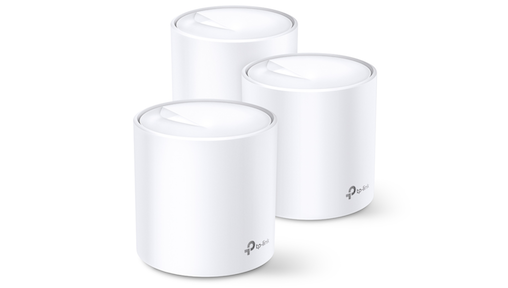 The TP-LINK Deco X20 is one of the most affordable WiFi 6 supporting Mesh networks with its 2 & 3-pack set.  TP-Link has launched the Deco in 3 variants starting from the X20, next in line is the X60 and the highest category is with the X90. 
The TP-LINK Deco X20 has True Seamless Roaming which is that the Deco units work together to form one unified network with a single network name. Your phone or tablet automatically connects to the fastest Deco as you move through your home. The switching takes less than 0.3 seconds and is smooth and unnoticeable, creating a truly seamless online experience.
The self-healing capabilities of the TP-LINK Deco X20 make sure that you stay online even if one of the units develops an issue by rerouting automatically through a different node. Another upside of the TP-LINK Deco X20 is that its mesh technology provides whole-home IoT coverage with Wi-Fi, Bluetooth and Zigbee integrated into a single system. 
*Please note that the speed is directly dependent on your network speed from your ISP.